A picture is worth 1000 words. A very familiar quote and it still holds true, especially when it comes to screen capture. Capturing screen images has become a highly popular mode of visual communication in today's world. New technologies have enriched working with screenshot images to fit the modern multi-location team structure.
As per studies, 90% of information entering the brain is visual and that visuals are processed 60,000 times faster in the brain than text. To save cost and time and improve productivity, a visual communication tool for your teams to understand issues faster is must-have.
Let's check out some amazing tools in today's marketplace. But, before that …
Why you need a feature-rich screen capture tool?
Today's rapid software update releases and e-commerce sites' marketing campaigns require that changes be done and released ASAP. Website content, features or application issues need to be resolved quickly to earn a competitive edge for brand reputation and revenue.
A good screen capture tool should be able to help web development agencies collect testing feedback easily, even from non-technical stakeholders, and to seek timely approval from clients.
Screen capture applications are used as a visual bug reporting and ideas submission medium. You can use it as a supporting tool or make it the primary channel for QA and client communication. Depending on your business model, you may also want visual feedback from end-users.
Primarily it will provide more accurate communication and speed up project progress.
Essential points while selecting a screen capture tool
Some important points to keep in mind while browsing and selecting screen capture tools are
Ease of accessing the tool – browser extensions, in-app widget or a floating button etc.

Storing the screen shots – locally or on the cloud

Sharing of screenshots – to limited people, multiple groups, shareable access links

Ability to support written comments, drawings, markings, highlighting etc

Is it mobile friendly, can it work on a mobile through an app or responsive layout etc?

Capable to integrate with other core business applications facilitating inputs and output?
Let's check out some of the popular screen capture tools.
Free Online Screenshot and Screen Capture Tools
A screenshot or screen capture tool is a handy software application that allows you to take a quick screenshot of a window, selected area, or the entire screen. A screenshot tool can be really helpful in terms of providing and collecting feedback.
Nimbus Capture helps you to take screenshots with options to capture a complete screen or just a partial area. Make focused images by blurring out parts you don't need. And save them to your device or send the image to your personal cloud storage to share them later.
Pricing
Pro: $4.00 per month
Team: $5.00 per month per user
Combo Pro: $6.00 per month per user
Business: $8.00 per month per user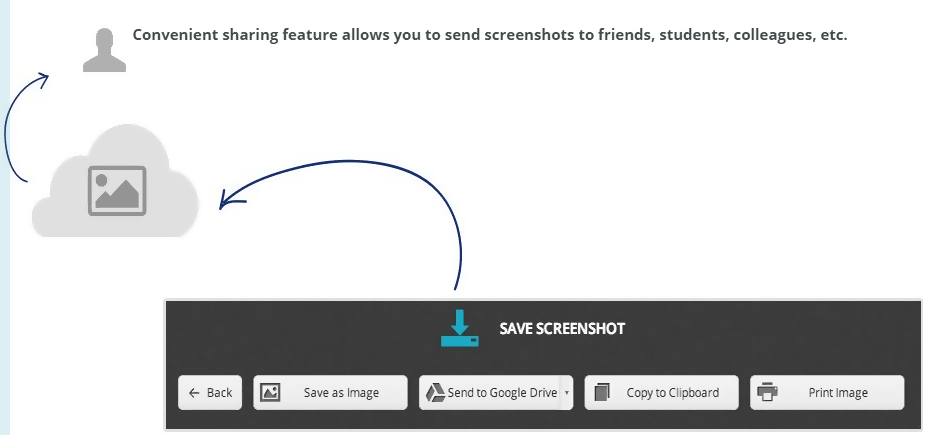 An easy 2-button-click helps you capture screenshots fast. The interface is simple and intuitive making for easy sharing of screenshots on the internet. Besides a powerful editor, it has a very helpful similar image search capability. Lightshot is available for operating systems like Windows/Mac and supports the following browsers – Chrome, Firefox, IE & Opera.

TinyTake is a screen capture & video recording software. It's simple and focused to capture screenshots, annotate and share with others. You can capture videos for a 5-minute duration on the free license. You also get access to an online web gallery and cloud storage. You can assign custom short-cut keys as well. It supports annotations and also integrates with YouTube. You can also reference your history in it.
Pricing
Basic: Free
Standard: $29.95 per year
Plus: $59.95 per year
Jumbo: $99.95 per year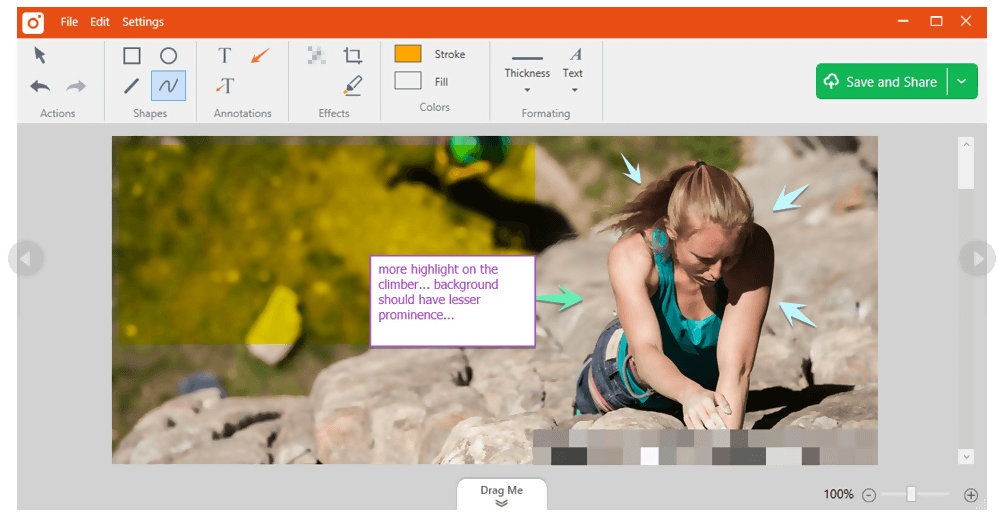 If you are looking for an open-source lightweight screenshot option, Greenshot is for you. Built for Windows, it helps create screenshots of selected screen areas or even capture complete (scrolling) web pages from Internet Explorer. You can easily highlight or obfuscate parts of the screenshot, and even add annotations. Plenty of export options to printers or photo sites or email. It does the basic stuff with ease and is a cost-effective option.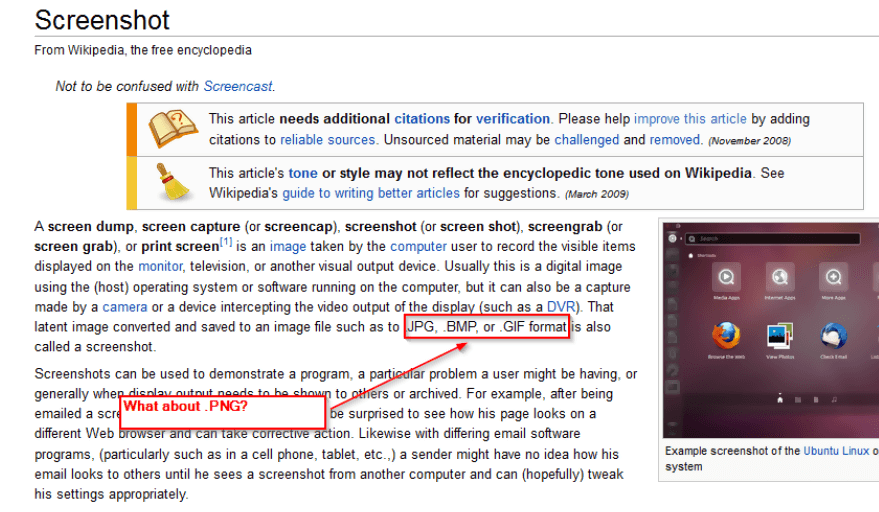 You can get blown away with feature-rich software offering quality screenshots with alpha transparency, annotations, reflections, and 3-D rotation/perspective effects. You can capture an active window or an object under your mouse cursor with an easy click of a keyboard hotkey. It also features automatic upload of your images to an FTP server or you can email them.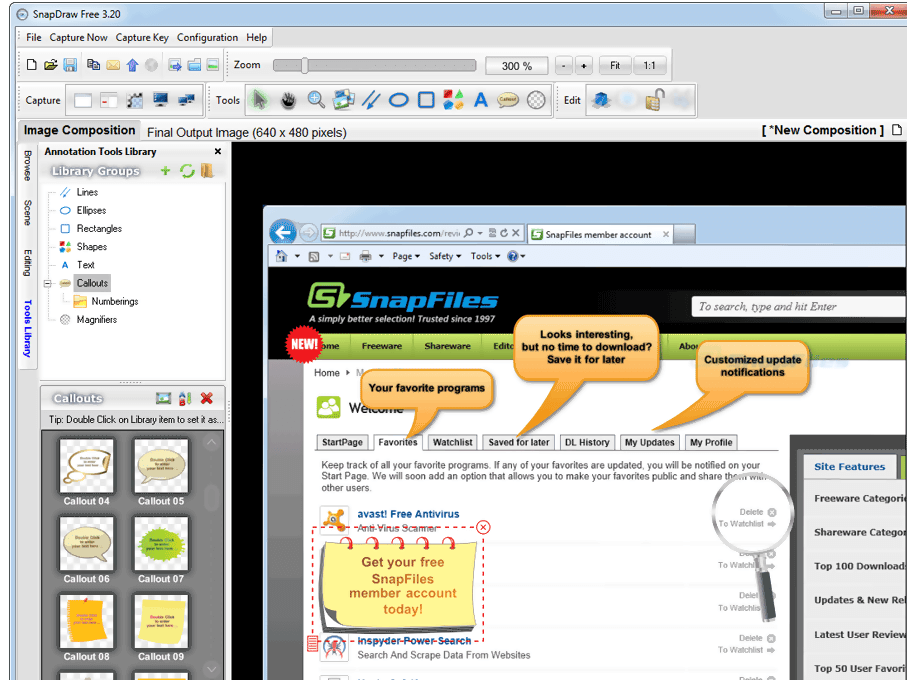 User Screen Capture and Recording Tools
A recording tool is just like your regular screen grab app but it captures video instead of a picture. Software testing screen capture tools are widely used by developers and coders to identify issues and address them in time.
Loom steps up to a new level on screen capturing with instantly shareable video. You can capture your screen as well as record your narration with your front-facing camera. All this is done together and can be shared instantly through a link. Security aspects include end-to-end video encryption. It has inline video sharing and can integrate with Slack seamlessly.
Pricing
Starter: Free
Business: $8.00 per month per creator
Enterprise: The business needs to contact the sales team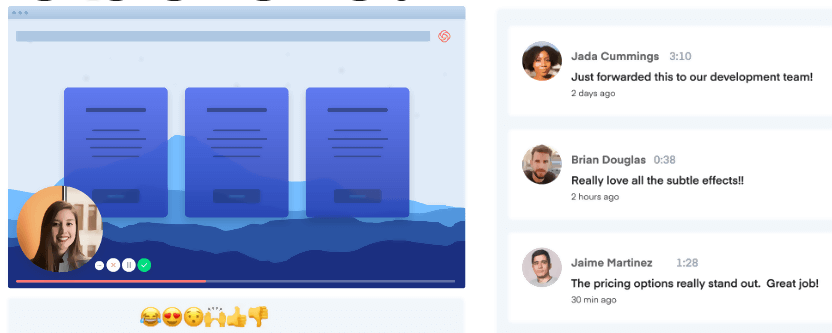 Snagit's screen capture software offers you built-in advanced image editing and screen recording. It enables the creation of custom graphics for screenshots. You can build custom graphics with arrows, text, and highlights. You get wide integration capabilities with Microsoft and Google tools. Snagit allows for editing with drag-and-drop functionality. It also has an interesting grab text from images feature.
Pricing
The average price for this tool is $50.39 per user per year for individual and small businesses. However, large enterprises, educational institutions, government, and non-profit organizations can avail discount depending on the scale of their operations and use.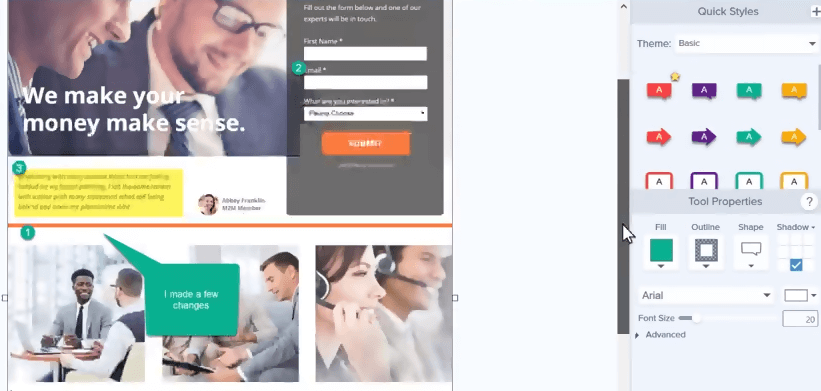 CloudApp is more of a video collaboration tool. It specializes in providing shareable GIFs, videos, and screenshots. You can collaborate in real-time to help make decisions instantly and save time. CloudApp integrates into all workflows and enhances with video-powered experiences.
Pricing
Free: $0
Individual: Starts at $9.95 per month
Team: Starts at $8.00 per month
Enterprise: The business needs to contact the sales team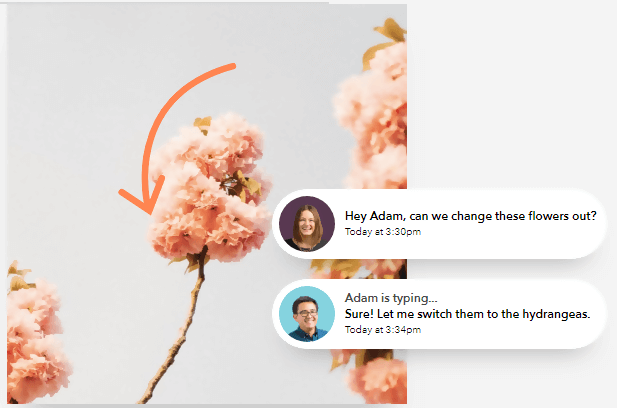 Visual Bug Reporting (Screen Capture) Tools
A visual bug reporting or website capture tool is a comprehensive app that provides you with a wide range of features to capture photos as well as videos for quick reporting. They offer exceptional flexibility so the users can find the best way to report a bug or provide feedback.
Usersnap ranks highly as a feature-rich web project quality assurance collaboration tool. You can report bugs with visual feedback which is discussed and enables faster decisions in real-time. Once you create a screenshot, it automatically sends screen and browser data along with the URL. The advanced Usersnap Console Recorder provides you with XHR logs and JavaScript errors for every bug report.
You can tag the screenshots/tickets by project and choose an assignee at the time of submission itself. Usersnap's dashboard with labels and a personalized list view helps you in easy issue status tracking. A live comment section helps for easy team collaboration. Guests can also leave their feedback and view open tickets.
Implementation is easy as you need to simply add a few lines of JavaScript code. It's flexible and works on all browsers. Its integration capabilities make it a winner – with over 30 integrations such as Jira, Basecamp, Slack, and Zendesk. The advantages of Usersnap stem from developing it with end-user friendliness in mind.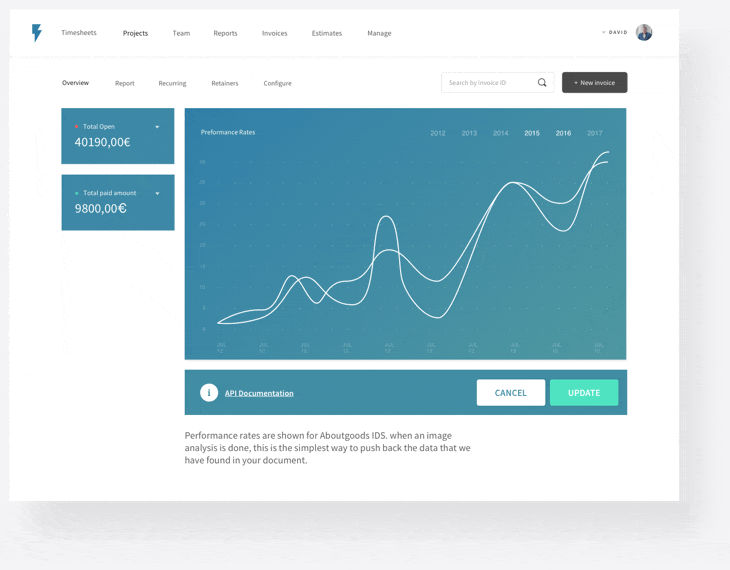 Pricing
Startup: €99 per month paid monthly and €69 per month paid annually
Company: €189 per month paid monthly and €129 per month paid annually
Premium: €329 per month paid monthly and €249 per month paid annually
Enterprise: €949 per month paid monthly or annually
FREE 15-day trial, sign up here.
If you and your colleagues are technical, you may find BugReplay more useful. You can view captured detailed data with screenshots including network traffic and console logs. It provides details like capturing users' actions along with network requests, responses, and environmental data. You can use it with leading tools like Jira, Slack, Github, and others.
Pricing
Single: $15 per month paid annually
Team: $150 per month paid annually
Organization: $300 per month paid annually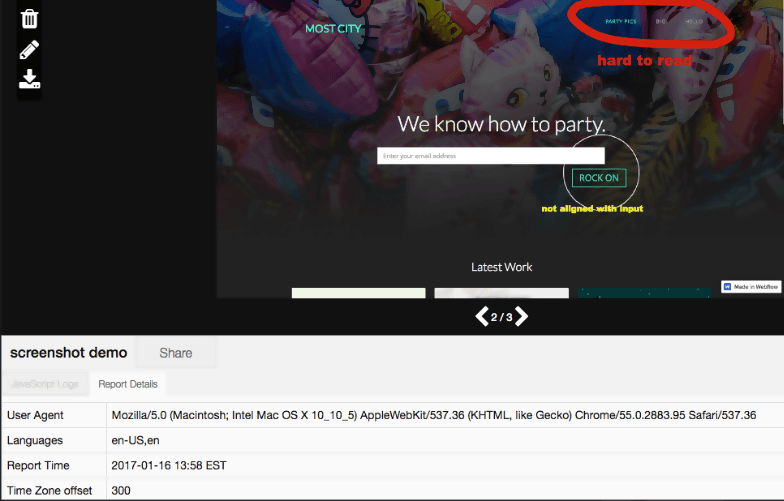 You can use it ideally for mobile apps which makes for efficient bug reporting. Reporting issues with screenshots, screen recordings, or application crash videos directly from the app is a breeze. You also get easy integration options. It's a simple three-step process of tapping, describing, and sending it. The intuitive dashboard manages all your apps. Issues are monitored in real-time too.
Pricing
Starter: $49.00 per month
Pro: $149.00 per month
Enterprise: The business needs to contact the sales team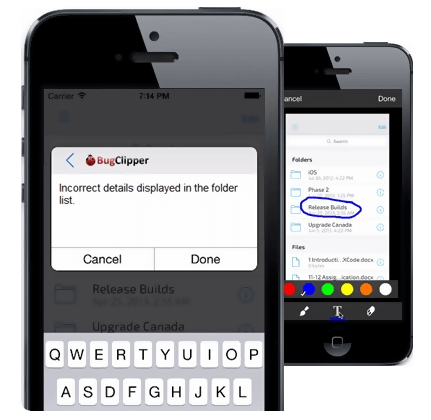 Zipboard offers you a host of features including Screenshots, Annotations, Bug and Issue Tracking. Besides that, you can collaborate with multiple users on mocks, and track progress on all issues through a single dashboard. It also has features like assigning priority, tracking status, marking as a bug or enhancement, adding tags, and also adding watchers to track specific bugs.
For pricing, the business needs to get in touch with the sales team of ZipBoard.

Screenshot Captor enables you to capture images in a variety of ways especially scrolling windows and multiple monitors. It automatically generates thumbnails. It also has special effect options like shadows, blurring, and borders.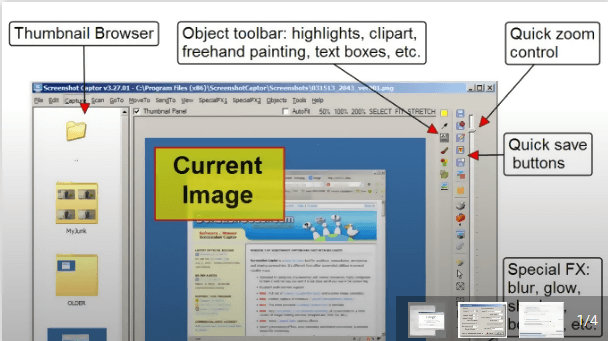 From the naming, you have the purpose of this tool very clear – "why bug". You can report bugs by taking a selected screenshot. The feedback window appears instantly where one can rate the quality with a 1 to 5-star rating. This is good to collect feedback instantly from external or internal users. It also provides browser environment info and Javascript console output.
Pricing
Free: €0
Basic: €10 per month paid annually or €13 per month paid monthly
Startup: €23 per month paid annually or €29 per month paid monthly
Company: €47 per month paid annually or €59 per month paid monthly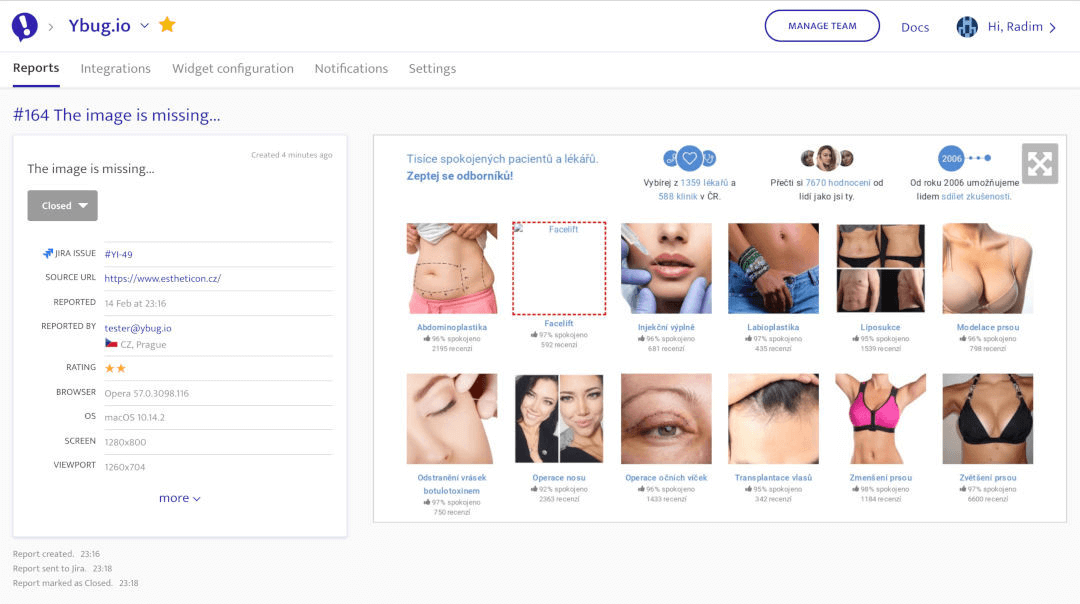 If you are a marketer, product manager, or UX Designer, Hotjar has many features specifically for you. The application enables the tracking of customers' screens and experiences. You can get user session recordings that help to understand your customer behavior and adapt screens and designs accordingly. Capturing the user experience flow is a powerful insight to make improvements to your website or product.
Pricing
Basic: $0.00
Plus: $32.00 per month
Business: Starts at $80.00 per month
Scale: The business needs to contact the sales team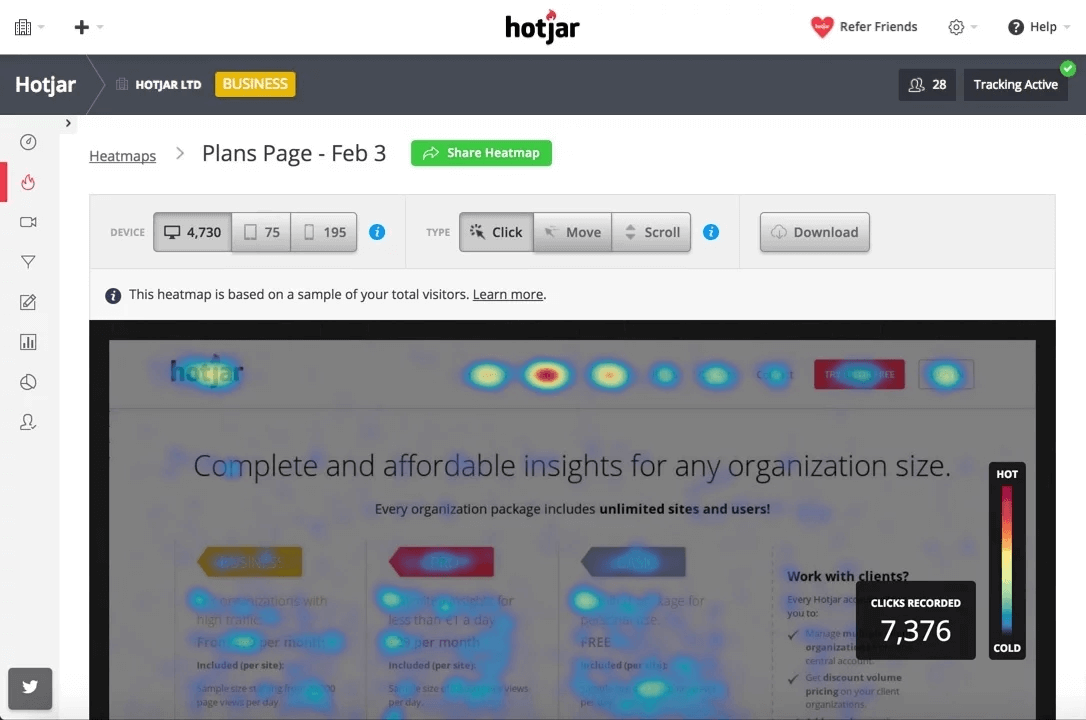 UI/UX Screen Capture Tools
As the name suggests, UI/UX screen capture tools are specifically designed to record issues and bugs present in the user interface. They allow the development teams as well as businesses to find out issues and address them in a timely manner to deliver a superior visitor experience.
It uses the concept of the sticky note. Once attached to a website, an icon appears at the bottom of the page which enables leaving an issue note at any point on the screen. You can respond to the note and collaborate. A simple dashboard tracks issues and enables attaching them at various points in a simple issue summary dashboard. It supports 3rd party integrations and is very easy to use.
Pricing
Freelancer: $30.00 per month
Studio: $50.00 per month
Team: $75.00 per month
Agency: $100 per month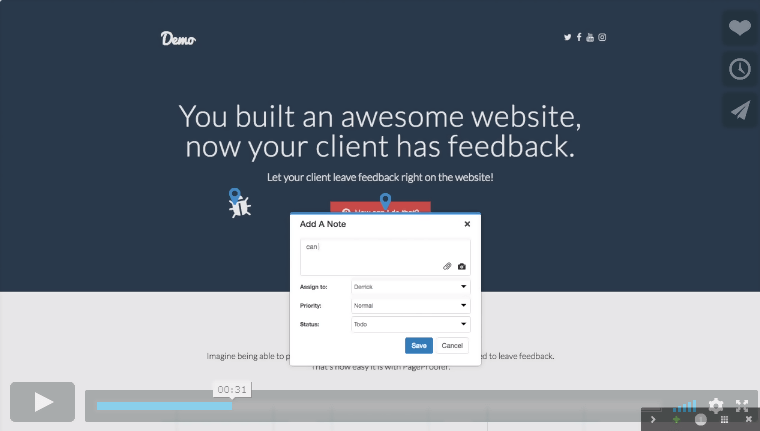 Droplr is another interesting tool with an easy interface. You can use it to show complex processes through screencasts. File transfer is quick and easy with a customized short link. Speedy transfer of large volume size data is a plus here.
Pricing
Pro Plus: $6.00 per month paid annually
Team: $7.00 per user per month paid annually
Enterprise: The business needs to contact the sales team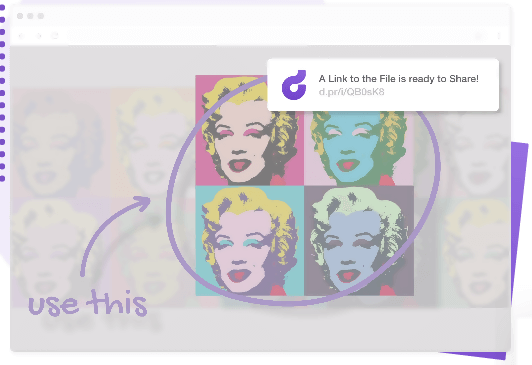 Helio is another feedback tool for making your "creative decisions". Collaborative decision-making helps in getting rapid feedback and faster decision-making. It provides quantitative results and value-added feedback loops.
Pricing
Pro Plan: Try it for Free
Business Plan: Starts at $539.00 per month
Enterprise Plan: Starts at $1,000 per month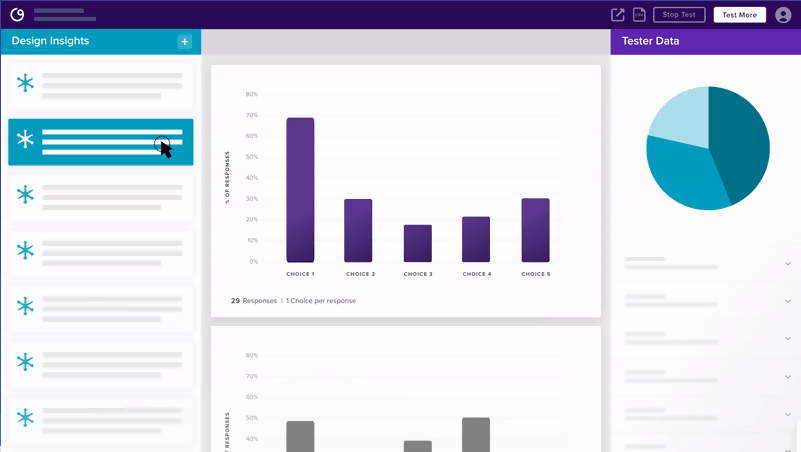 Wake helps designers to share work and get feedback. Key features include quick sharing, visibility into your team's work and interactive conversation helps in constant ideation and feedback.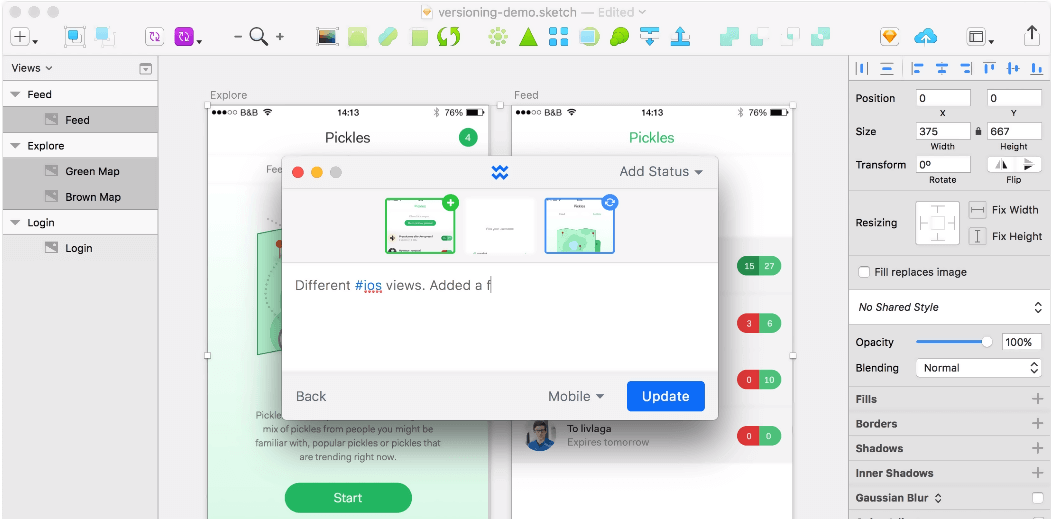 This is a remote user research platform that shares your designs and helps you validate them with real users. You can view screens of the users and conduct various tests such as first click tests, preference tests, five-second tests, and other formats.
Pricing
Free: $0.00
Basic: $89.00 per month
Pro: $199.00 per month
Enterprise: The business needs to contact the sales team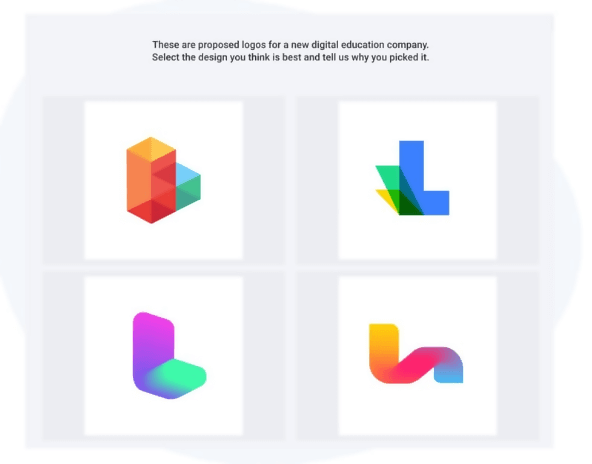 UserBob provides real-world user insights to designers and product managers. The users send their screens and video recordings of the activity which will help companies identify usability issues and enhance them.
Pricing
First Impressions

Web: $20.00
Mobile Web: $18.00
Android: $36.00
iOS: $36.00
Task Completion

Web: $25.00
Mobile Web: $30.00
Android: $35.00
iOS: $35.00
Custom

Web: Contact the sales team
Mobile Web: Contact the sales team
Android: Contact the sales team
iOS: Contact the sales team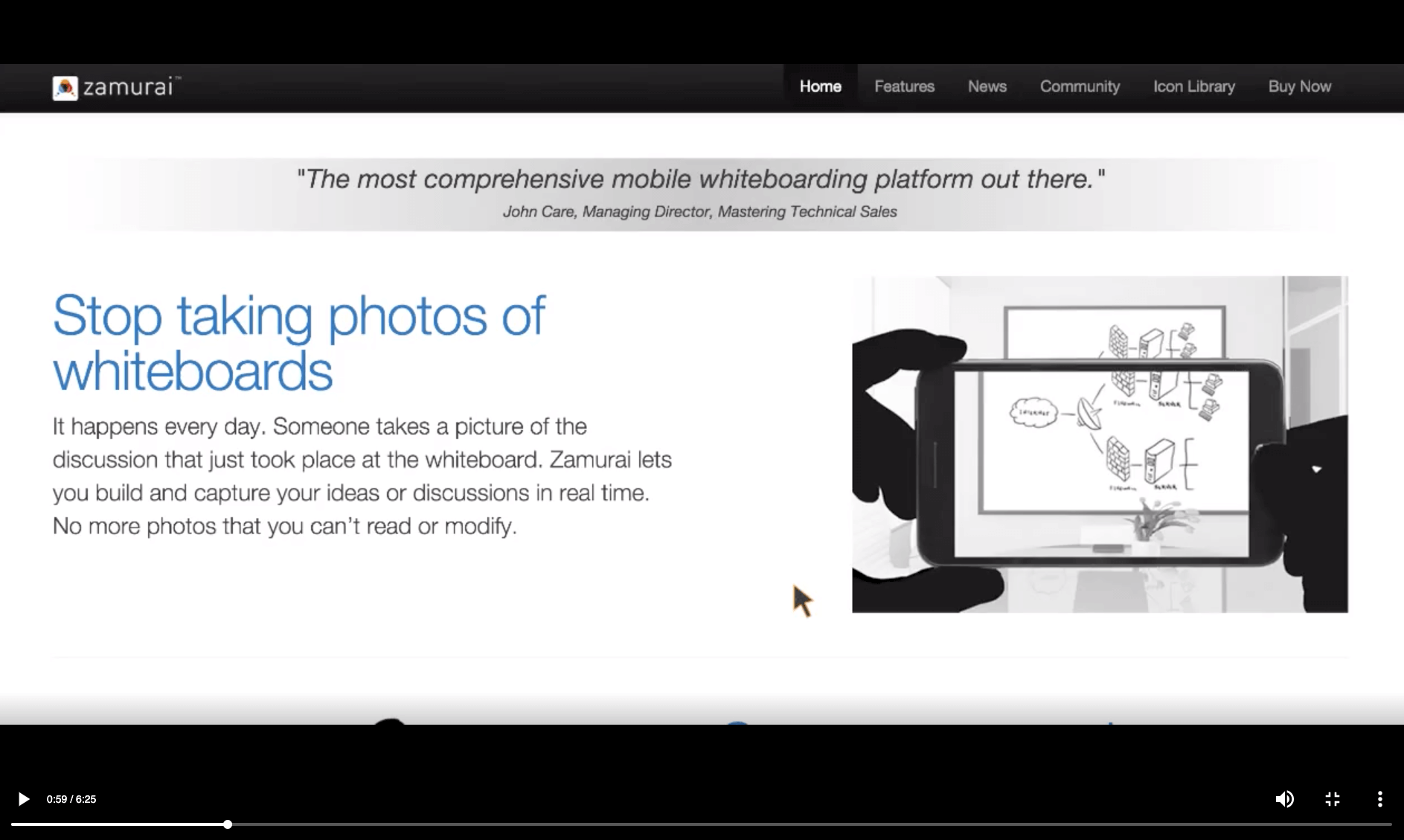 Project Management Tools Leveraging Screen Capture
Project management tools are purpose-built software programs that enable organizations to streamline their operations to reduce excessive use of resources and increase productivity. Being comprehensive solutions, many project management applications provide a screen capture tool so users can communicate bugs, issues, and feedback effectively without leaving their work environment.
Jira from Atlassian is one of the highly popular agile project management tools used today. It offers plenty of integration capabilities and easily integrates with leading visual feedback tools like Usersnap to provide annotated screenshots and browser information. This is sent to your JIRA project with every feedback created. It brings the designers, developers, and project managers on the same page.
Pricing
Free: $0.00 per user per month paid annually
Standard: $75 per month ($7.50 per user on average)
Premium: $145 per month ($14.50 per user on average)
Enterprise: The business needs to contact the sales team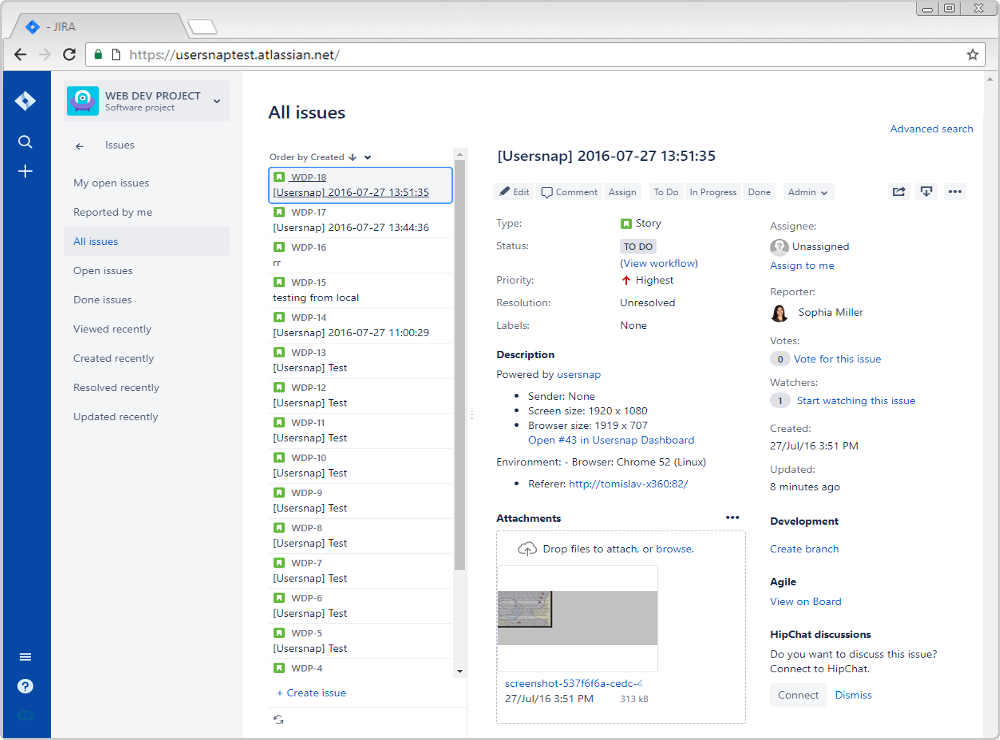 Pivotal tracker is a project management tool that enables collaboration along with its dynamic tools to analyze project issues, priorities, and progress. It has a guided iteration planning to prioritize important items. It integrates with visual feedback and bug reporting tools like Usersnap with ease.
Pricing
Free – Up to 5 Collaborators: $0.00
Startup – 6 to 10 Collaborators: $10.00 per month
Standard – 11+ Collaborators: $6.50 per collaborator per month
Enterprise – Unlimited Collaborators: Contact the sales team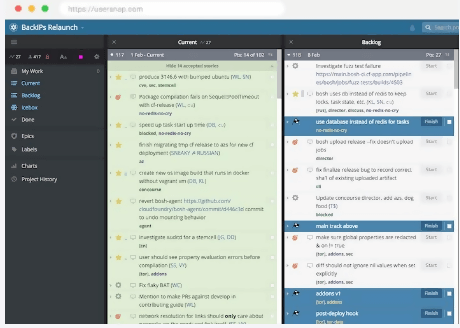 Asana is another project management tool that helps in better project management and can be used for a diverse range of projects. It also integrates with Usersnap to provide visual feedback, reporting, and tracking issues.
Pricing
Basic: $0.00
Premium: $10.99 per user per month paid annually or $13.49 paid monthly
Business: $24.99 per user per month paid annually or $30.49 paid monthly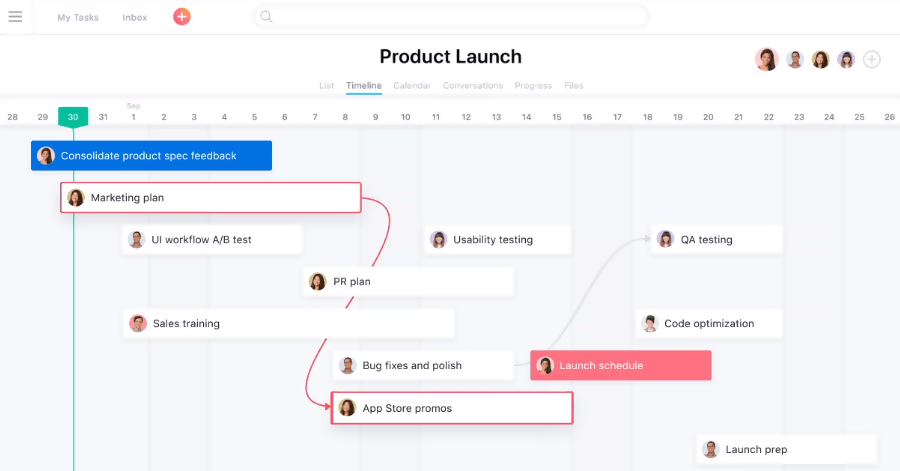 Trello has a fun-filled way to manage projects efficiently using boards, lists, and cards. They enable you to organize and prioritize your projects. It integrates with the Usernap visual feedback reporting tool. Annotated screenshots can be attached to every Trello card to bring cross-skilled teams on the same page.
Pricing
Free: $0.00
Standard: $5.00 per user per month paid annually or $6.00 paid monthly
Premium: $10.00 per user per month paid annually or $12.500 paid monthly
Enterprise: $17.50 per user per month paid annually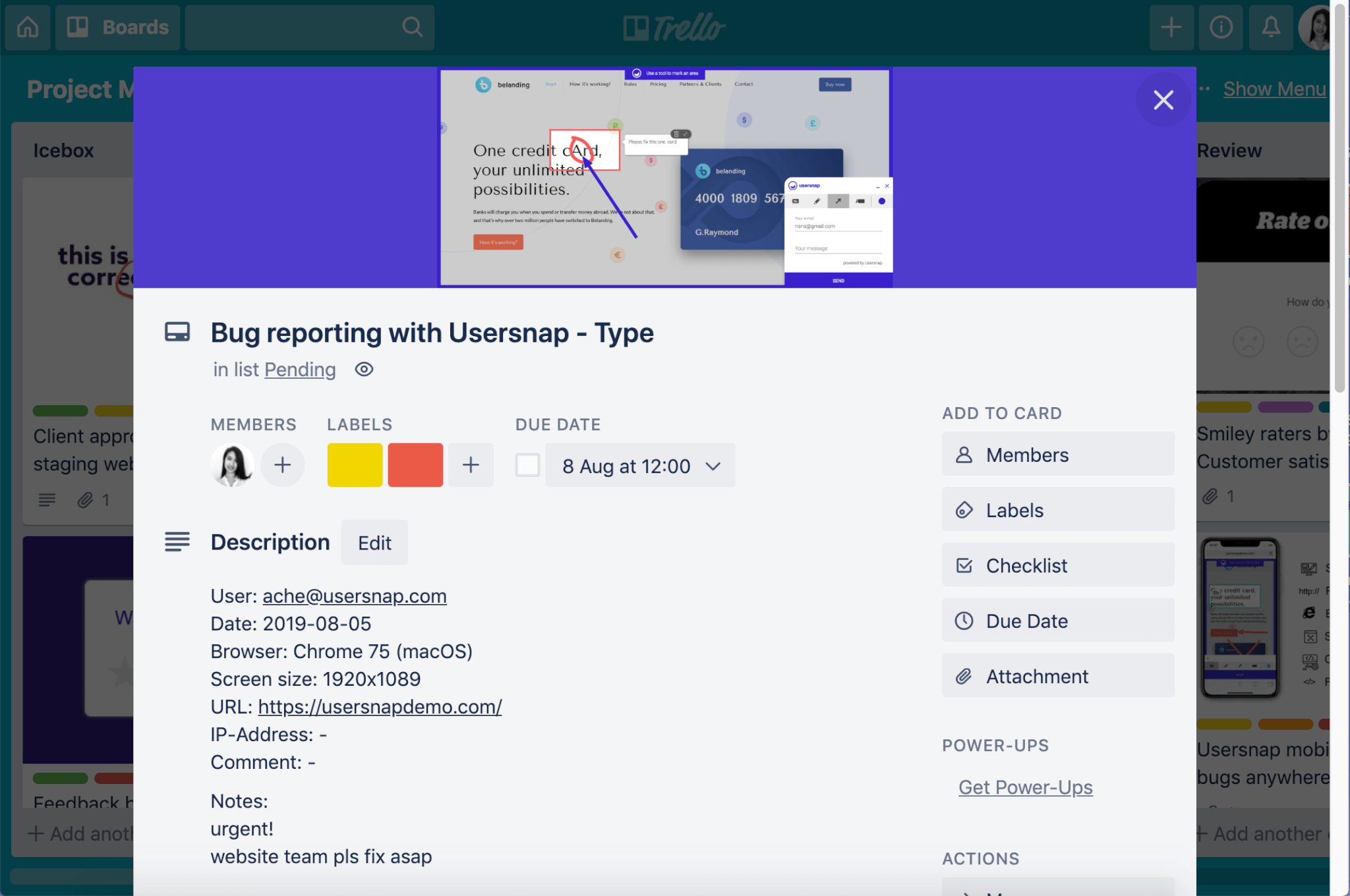 Final Tips on Selecting Your Screen Capture Tool
Instant visual feedback is very important in today's digital workspace. With screenshots and annotation tools, you can optimize communication and enable better decision making for quicker development. You can maintain a rapid delivery in a highly agile mode even with multi-faceted teams and remote working members.
By implementing a visual bug tracking tool Usersnap, web agencies cut issue fixing and testing time down from days to minutes. This way developers and designers are more productive and clients are also more satisfied.
"Usersnap allows us to precisely capture an issue and send it to the QA queue for resolution with all the relevant data our development team needs to resolve it." – Rachel Panush, VP of Operations at Executionists (Read customer success story here.)
Try out Usersnap for yourself or with your team for free now. Start enjoying the benefits of visual communication today.
Capture feedback easily. Get more insights and confidence.
Getting feedback has never been easier and we hope you've realized that after reading this article. Let us know what you think, your feedback is important.
And if you're ready to try out a customer feedback software, Usersnap offers a free trial. Sign up today or book a demo with our feedback specialists.