If you think you have a really great product, the success metrics shouldn't lie: product usage up, churn down, more happy customers, increased MRR. Sounds easy on paper (or desktop), right? If you struggle knowing how great your product is, maybe product survey questions (and this article) can help.
Product surveys are one of the most useful ways of validating if your company is growing with the product in mind. In order to do that, you want to get customer feedback from a large pool of customers for better insights. When writing product testing survey questions, they should be thoughtfully crafted to ensure an unbiased response for accuracy and verifiability. 

Put yourself in the clients' shoes (best you can) when choosing your questions. For example, most people would prefer simple answer requirements or will drop out of the questionnaire altogether. Aim to create neutral, easy-to-understand, and varied questions. This is the goal of this article.
If you plan to write a successful product or feedback survey, you will need a list of survey questions and examples.
But What is a Product Survey?
A product survey is a tool, such as a product survey questionnaire businesses use to know and understand how their users think about their products. It helps them know their position in the market and if they are on the right track.
With a product survey, businesses will be able to get feedback and understand their customers' needs and wants.
A product feedback survey conducted before the product launch helps in the formation of new ideas and design, how to price the product, the placement order, and more, and may give you insights into what your target audience wants and need.
Note: Product surveys are not limited to existing products; they can be conducted before the development of the product, before product launch, and after product launches.
This gives you a clue about how it is received, its performance, what is missing, and more.
And Why Should I Run a Product Survey?
1. Measures customer satisfaction levels
If you want to know how much customers are satisfied with your products, a product survey is what you need. It is an effective way to know what they like, dislike, wants, and need and see areas for improvement.
For example, you can use product evaluation survey questions to get their evaluation rates and how satisfied they are.
2. Better Understand your users
Product surveys give you access to real data and save you from making assumptions about your users. With a product feedback survey, you will know how they think and feel, their buying patterns, what they prefer to buy, and more. This, in a way, makes you feel close to your customers.
3. Operational Efficiency
Conducting a product survey helps determine how well your company performs operationally. With this, you will be able to improve staff retention and performance.
4. Gauging Performance
Surveys help you gauge your performance and allow you to compare data from year-to-year to see if you received a positive or negative impact. This way, you will be able to track your performance in real-time.
Why is it important to ask good survey questions?
Creating good survey questions that effectively evaluate the public's opinions, experiences, and behaviors is arguably the most crucial step and can be very difficult. If the questions are poorly phrased or put together, the responses will be useless.However, developing good product research survey questions is crucial to effectively gauge participants' attitudes. If the survey product questions are well-written, they will make sense to the respondents, and you will get relevant feedback.
How to Write a Successful Feedback Survey
While every survey will fluctuate depending on your goals, there are some steps and best practices that you can comply with to get started.
1. Set your goals
"After a dozen years building products used by billions of people, I realized how hard it is to define what makes a great product. I started hosting dinners at my house with my peers to find an answer." SC Moatti
Especially these digital days, maybe a dinner party isn't quite possible. That means you've got to be even tighter in your approach; there's no better way to do this than to establish the desired outcomes of your survey.
This is the first step to writing successful survey questions: define what your main goals and objectives are. By setting clear objectives, you can easily stay on track while determining which questions you want to ask the most. This way, you can leave out unnecessary questions that do not align with your desired results.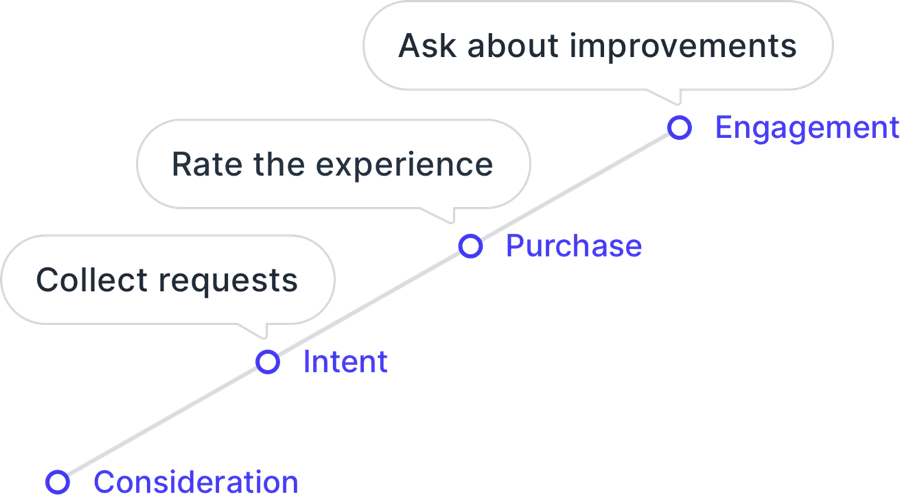 Take our example, before we come up with product research survey questions or product usage survey questions, we align on a hypothesis. What is the cause of the problem? What are the expectation or prediction?
When the new navigation was launched on Usersnap, our hypothesis was that new users would be able to set up projects easily. And we ran a customer effort score survey to validate the ease of use, as well as some specific questions about functionality and sentiment.
If your hypothesis is not crystal clear, don't worry, you can start with some open-ended questions so that all voices and answers are welcomed
.
2. Go for specific questions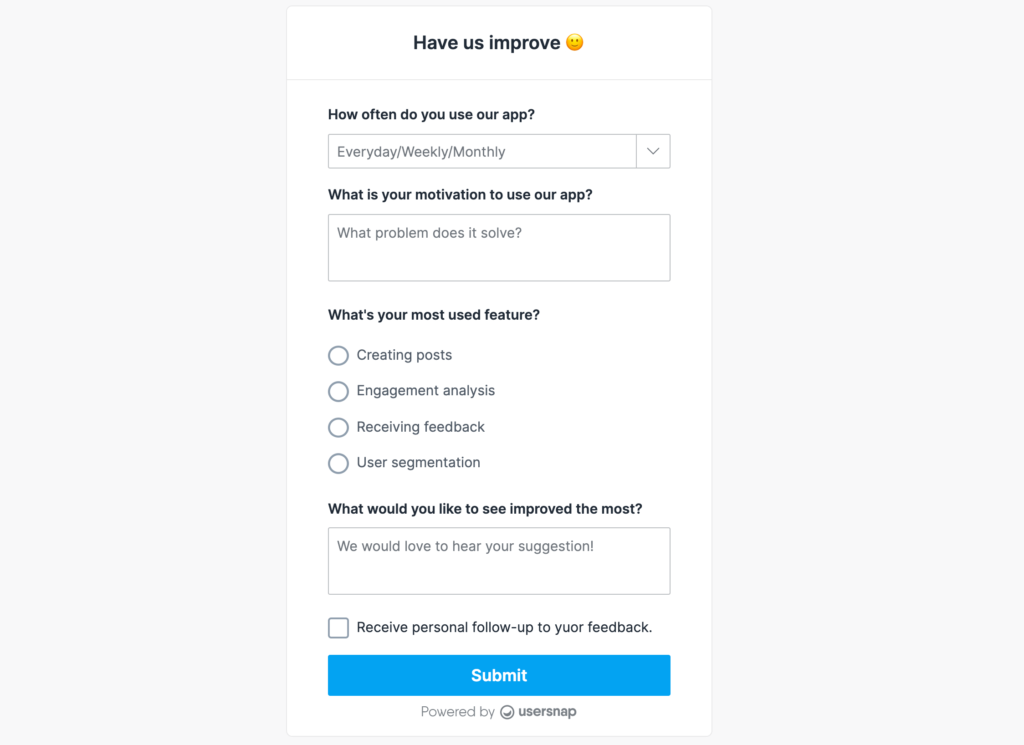 The importance of asking specific product questions is two-fold. Firstly, it helps you focus on the key topics which makes the requested information more actionable. Secondly, it allows you audience to grasp the scenario and purpose of your questions, so that they can zoom in on the exact information and provide answers faster.
Here's an example of the survey questions to ask about a new product. We would use this to understand new users and their preferences of the educational content we should serve.
3. Use simple language
Survey questions should be simple and easy to understand to everyone who takes it. Your audience should be able to quickly read each question and know exactly what it is asking. Avoid not only complex words but also technical language.
4. Don't lead the respondent
When asking questions, be sure to ask them in a way that doesn't influence a biased response. For example, rather than asking, "Why do you love this product?" you may write, "What is your honest opinion on this product?"
If creating a feedback survey, you will want the most accurate response you can get. By avoiding leading words, you can precisely know what the client thinks about the products rather than being swayed one way or another.
Benefits of Product Surveys
"The main reason products fail is because they don't meet customer needs in a way that is better than other alternatives." Dan Olsen
Below are some best benefits of survey questions for a new product.
Getting user insights, quickly and easily
Utilizing product surveys allows you to get detailed feedback on issues that your customers find important. Surveys are one of the most inexpensive ways to get first-hand information on customer feedback. From there, you can make the appropriate changes to make your product or service even more valuable.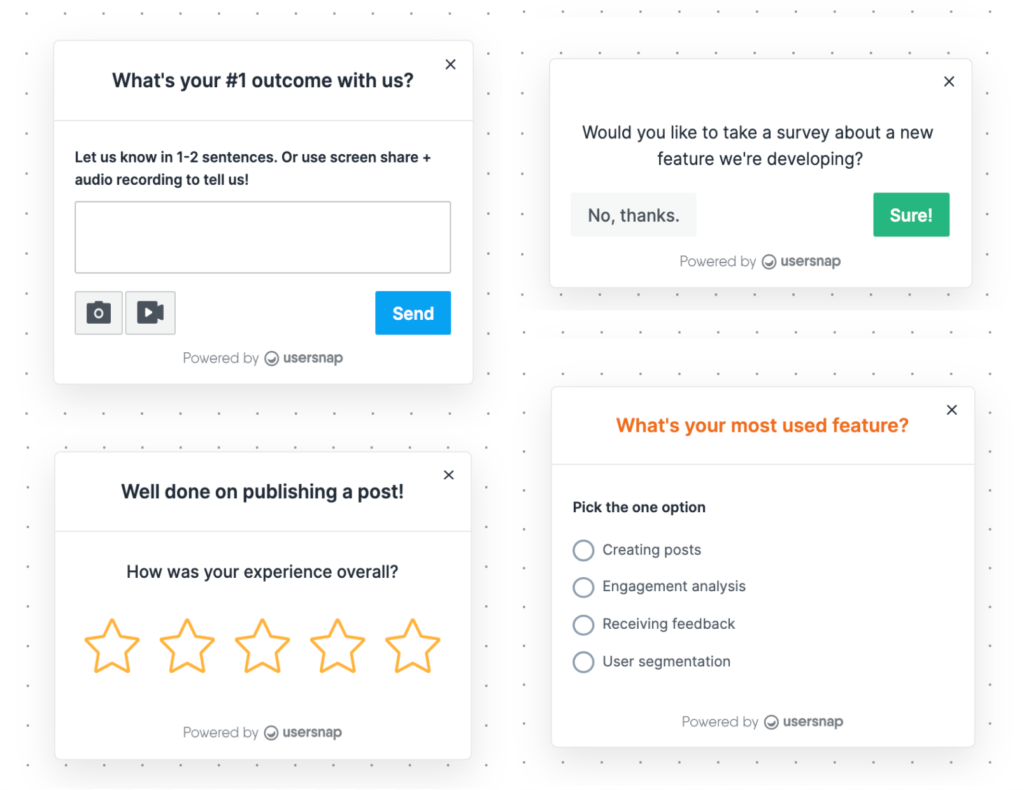 Because the respondents are likely a majority of ideal customers, you can get a deeper understanding of what and why they buy. Learning consumer behavior and buying habits is an essential piece of information for re-launching a current product or presenting them with a new one.
Having a product feedback tool can make this process even more efficient. These tools will make your job easier by offering expert solutions and helping analyze the insight you get from your customers.
Decision making
After you get responses to your surveys, you will have personalized statistics for your company and products or services. Rather than throwing a product or service out and seeing how it does, you will already have an idea of how well it will do based on responses.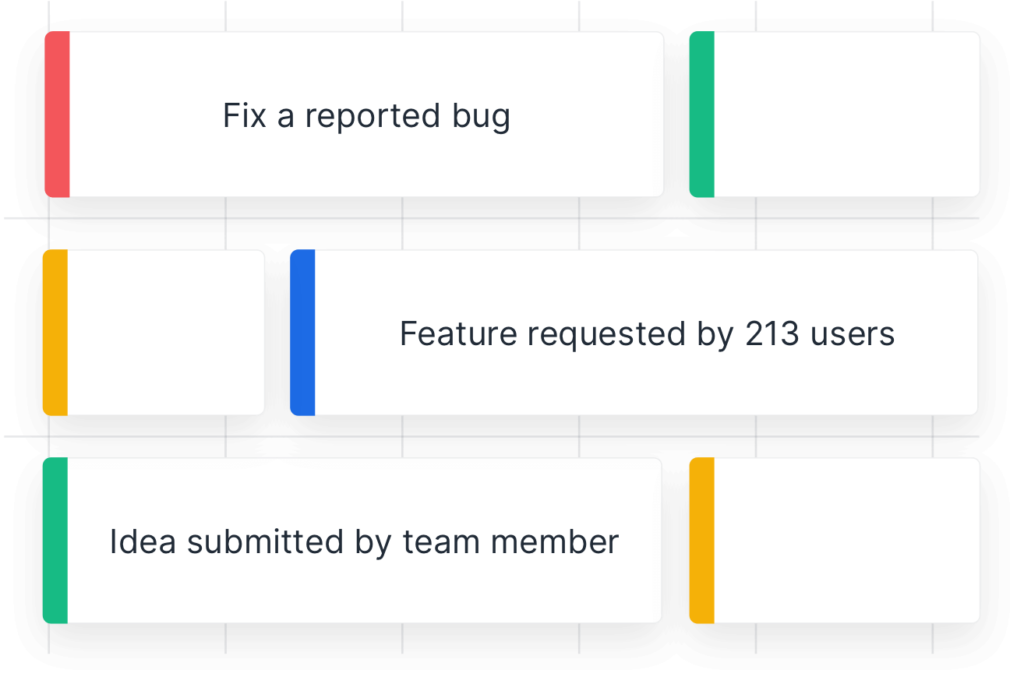 You and your group will be able to make more knowledgeable selections based on what your ideal client wants or needs. When you find yourself struggling to determine what to launch next, all you will need is to take a look over the survey results and you will have your answer.
Improving user experience and satisfaction
Product surveys are a key method to improving user experience because you will know exactly what they are looking for. By asking customers questions about your product, they can feel like their voices matter.
If your product is lacking, people want a way to let you know. Product questionnaires are a failsafe way to hear the concerns of your customers. And, it shows that you are anxious to learn others' opinions. A valued opinion makes for a satisfied customer.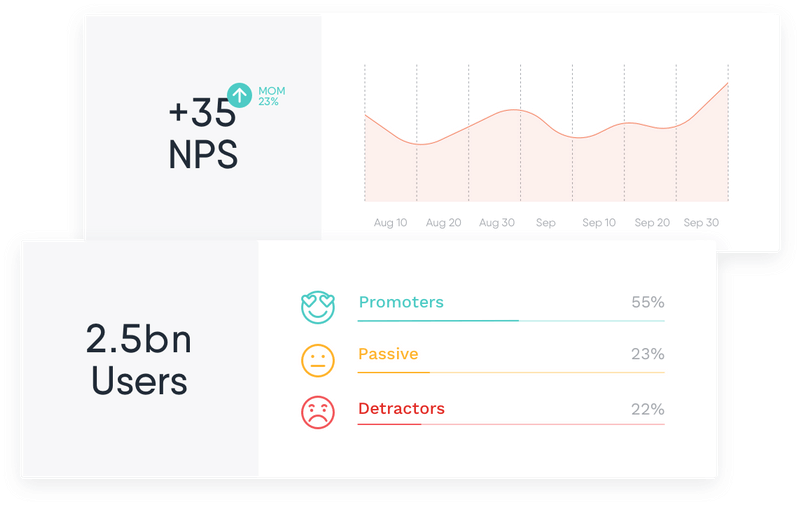 A customer questionnaire can also save the day when a product is faulty. If you check up on a sale and find the buyer disappointed, you can compensate your customer more quickly.
15 Best Product Survey Questions
Let's take a look at the top product survey questions, based on our experience asking customers:
What do you like about our product?
What do you dislike about our product?
Which features did we miss?
What can be improved?
What kinds of things would you like to stay the same for future generations of the product?
How likely are you to recommend this product?
What do you need our product to do for you?
How straightforward is our product?
How does our product compare to others you've tried?
Why did you choose our product?
How straightforward is our website?
If you couldn't choose our product, which alternative would you choose and why?
What recommendations do you have for future generations of this product?
What do you value most in our product?
Do you think our product is worthwhile, and why?
If ever in doubt, here are some of the top customer satisfaction survey questions to try too!
And if you want hands-on experience, sign up for Usersnap as well (the first 15 days are on us 😉).
Tips to Create a Product Feedback Survey
Every other guide about survey questions has some best practices and tips to be complete. Here are ours.
1. Ask open-ended questions
Product surveys should include open-ended product feedback questions to allow customers to respond in detail. In this way, project managers can better understand the customer's true feelings.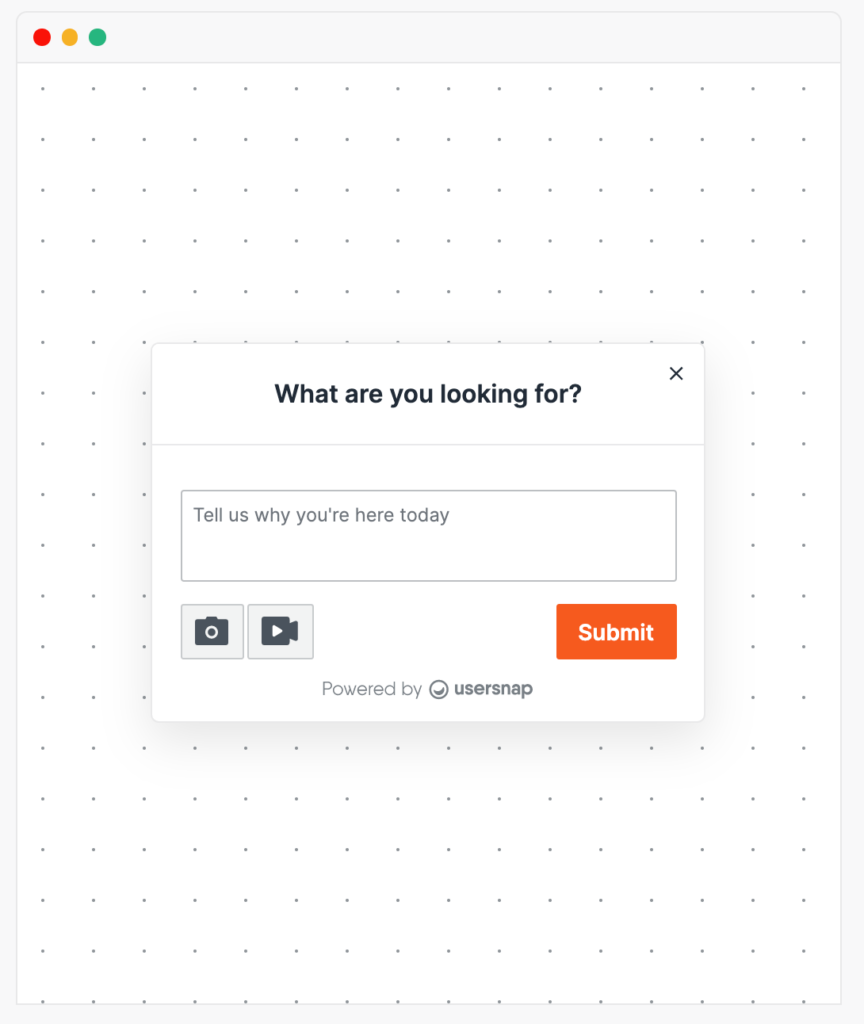 Unlike closed-ended questions, open-ended questions provide more information. When you want to hear specific concerns or praise for a particular product, these kinds of questions will be more helpful.
You can also use product questionnaires that allow a customer to choose from a set group of answers. Having response options can help customers who aren't the best at articulating their needs. These kinds of questions are sometimes more helpful than vague, open-ended questions, especially if they direct your customers towards a specific concern.
Knowing when to use closed-ended or open-ended questions can help you get better feedback with meaningful answers. Product feedback tools can help you learn the best times to use each.
2. Keep it precise
The best customer feedback questions to ask are relevant and precise to the product.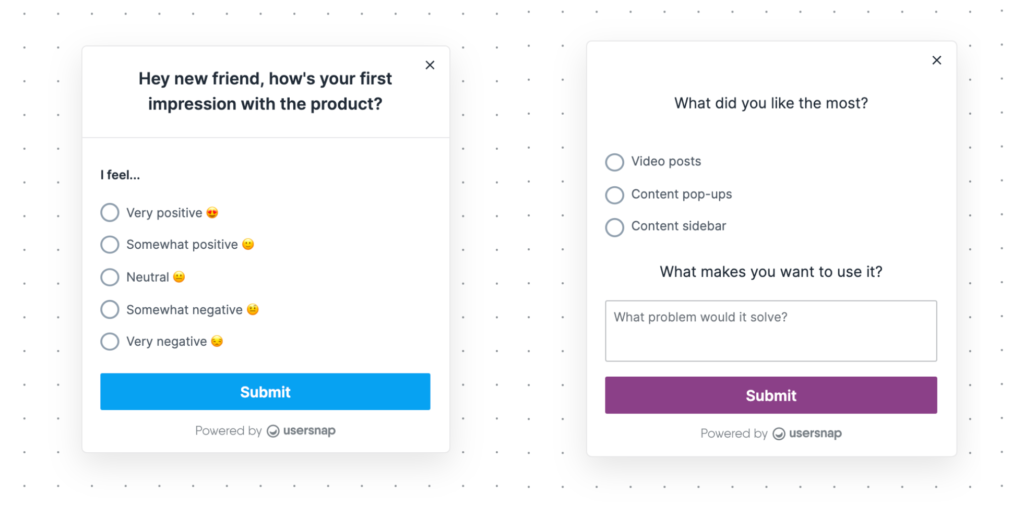 Reflect to your original goals when crafting survey questions to ask about a product. You will want to also ensure that your questions are not redundant or repetitive.
Consider what you'd like to know about your product to develop some good survey examples. Does your product have flaws? Does it have unexpected benefits? How has your product made your customer's life better or worse?
You can also compare your current product to others, such as previous renditions or versions.
In short: keep it small, keep it movin'!
3. Let 'em know what they get out of this
Realistically, people do not get overjoyed to see a new survey to fill out. To get the most respondents, let them know what is in it for them if they answer the questions. For example, you can mention that their answers will contribute to better products or services in the future. Or if they aren't so thrilled with that response, you can offer incentives as well.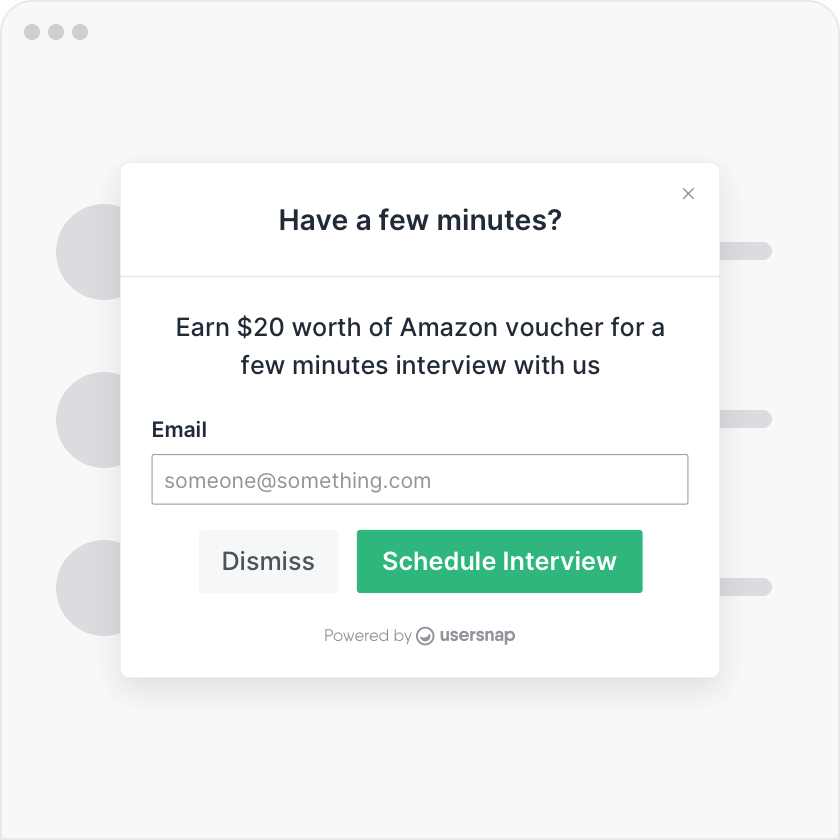 People also tend to offer assistance when they clearly understand why any individual is asking for their help. If you explain that you want to ensure your product is great or find a way to improve it, customers will be more likely to help you out.
Product development questions that address why you're asking for help will bring more sympathetic respondents. Sympathetic participants are especially more common when you explain that you're looking to improve a product that will, in turn, make life better for your customers. If your customers rely on your goods, they will be more willing to participate in a survey.
4. Take partial responses seriously
Sometimes, respondents will get partially through the survey before quitting. Even if the survey isn't complete, there may be vital information within the filled answers.
In short: don't throw half responses in the trash!
As you create your product remarks survey, ensure that the issuer or software program will keep track of any partial responses. You can still gain knowledge from the parts filled out and may see a pattern and choose to update your survey.
5. Ask for feedback from customers after product survey questions
Getting customers to leave some additional feedback can provide a lot of extra information. When requesting feedback after the customer satisfaction survey, ensure that the subject line is well thought out to grab their attention.
Asking for feedback from customers after the survey isn't necessary every time. However, adding this small detail can allow you to improve and make adjustments for the future.
Product Managers: Using Insights to Innovate Products
When product managers undertake a data-driven method to software program product management, they obtain consumer insights that gas higher choice-making and set up higher software.
Insights for a compassionate product manager
"Product people. It's not your job to have all the answers. It's your job to ask the best questions. There's nothing more dangerous than a product person who thinks they have all the answers!" Janna Bastow
Businesses that see success understand that to design an ideal product, it needs to deeply understand their clients. Having compassion and understanding can go a long way in not only ensuring customer satisfaction but gaining more insights.
Project managers will do their best work if they can find a middle ground between the business side and the consumer side. Gathering market research, survey ideas, and getting to know the customer helps to validate product decisions.
Using questions to ask customers about your product, you can learn about flaws you might have missed. However, being non-compassionate towards your customers might encourage you to dismiss their feedback. After all, if you understand the product, surely they can too, right?
Unfortunately, not everyone who receives your product will see it the way you do. Actually, it's more likely that your customer will approach it completely differently from how you might expect. But, being compassionate towards their opinions can help you gather useful insights to improve your product.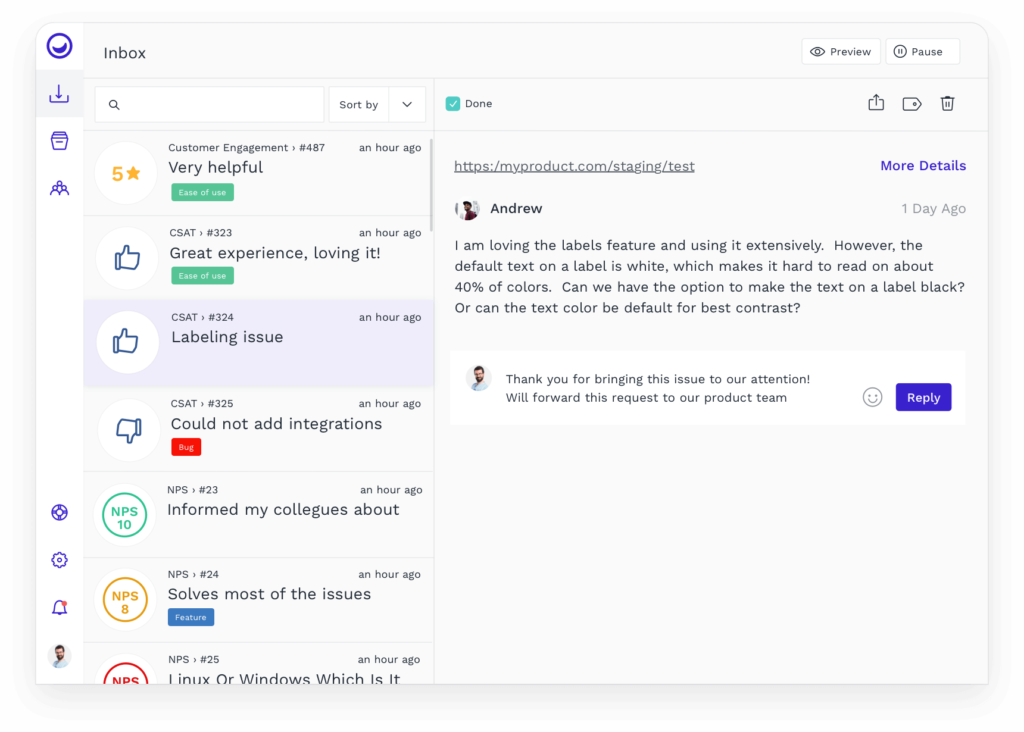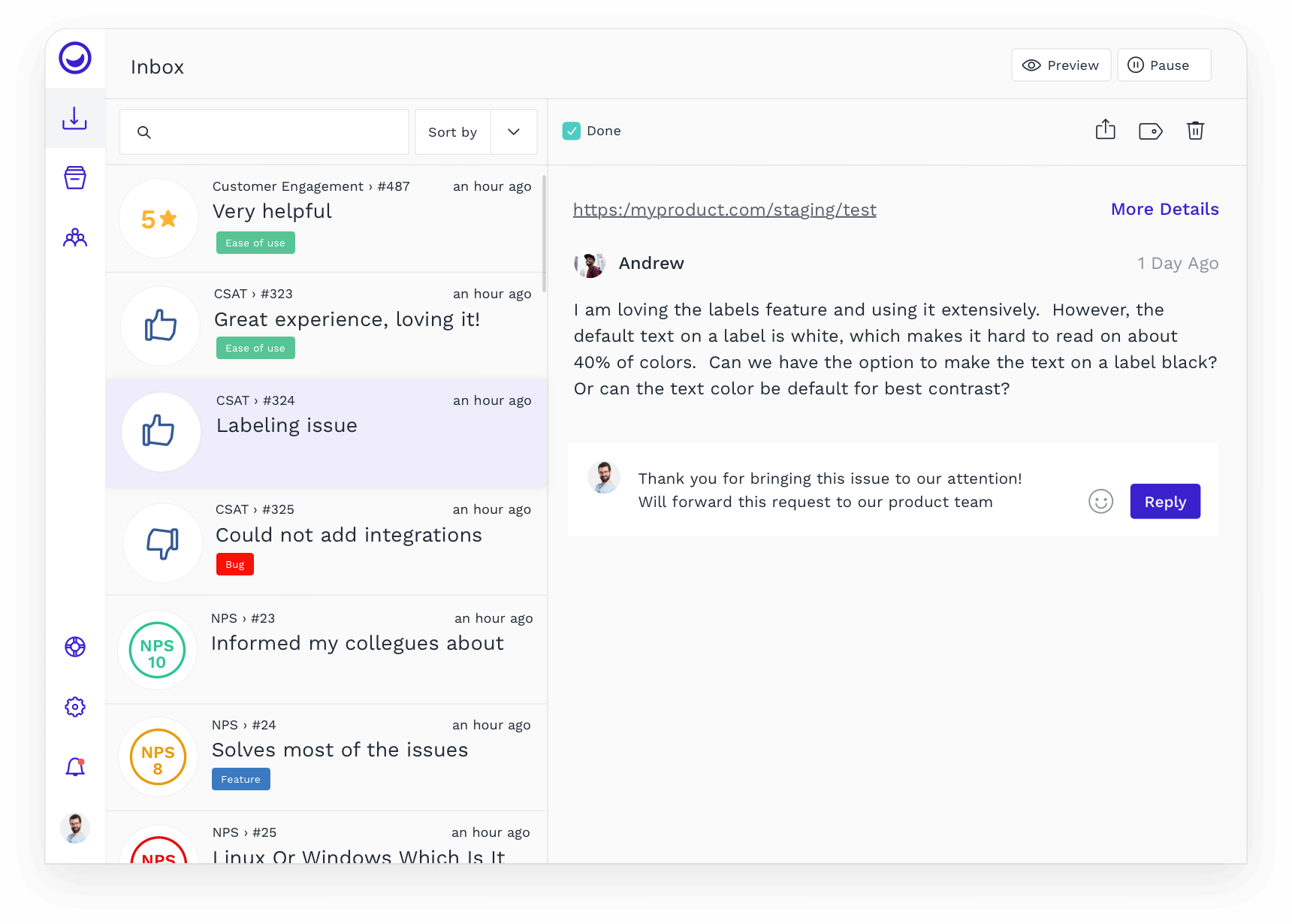 Your customers will reach out to you, no doubt about it. Either because you sent a product survey question or out of their sheer love (or displeasure) with your product, you need to be prepared.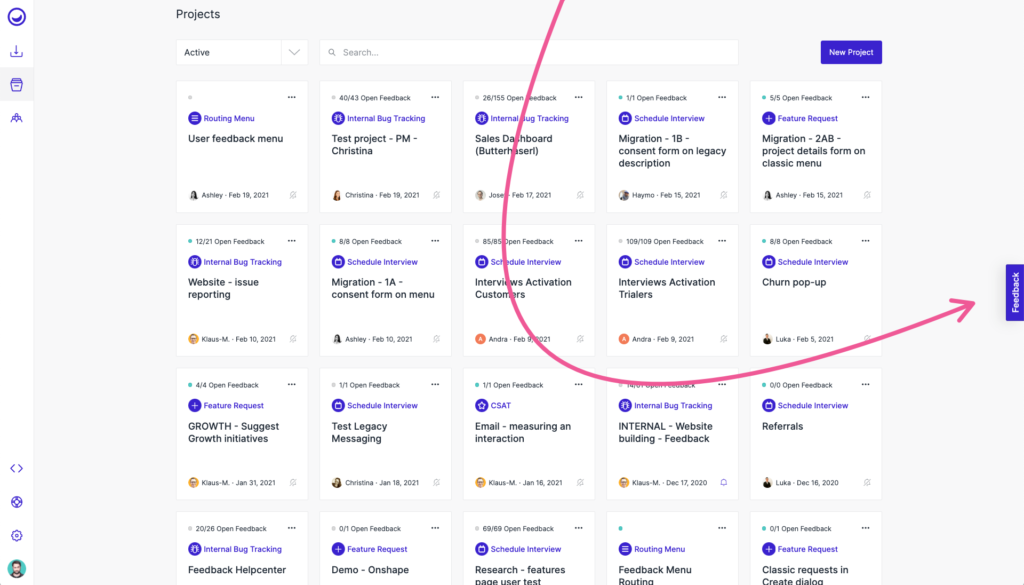 Make it easy for them to contact you (like with Usersnap, smashing the side feedback button), to listen to what they have to say, and to show them you care! The voice of the customer is critical to your SaaS success!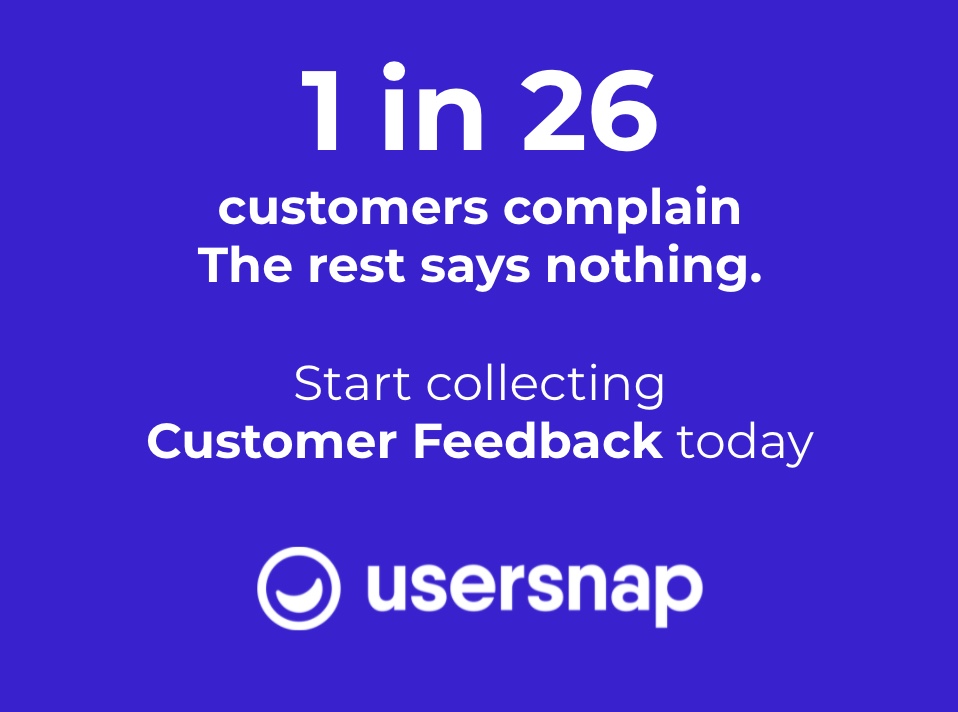 The Value of Customer Interviews and Product Survey Questions
Customer interviews and product survey questions are held in high regard by a lot of companies because it allows them to see the unfiltered impressions and views of the public, whether positive or negative.
Such in-depth and unfiltered data provides the relevant and important information needed to improve products and services.
Good Customer Interview Questions to Ask:
Broadly speaking, what do you think of our product?
How satisfied are you with our product generally? Why? Could you quantify your thoughts on a 1-10 scale?
If a colleague asked about our product, how would you speak about it to them. Why?
How would you describe your usage of our product?
Could you state how you feel when using our product?
Could you mention what you precisely like about our product? And dislike?
What would be the one improvement area of our product that would help you when using it?
Why did you choose us as a product or tool for hire?
On a scale of 1 to 10, how satisfied are you with our customer service?
PSA: metrics and analytics influence product development!
Using various metrics to analyze the development or success of your product can help you understand which step to take next. By looking at statistics from your product surveys, you can learn what ideas people liked and what they didn't like.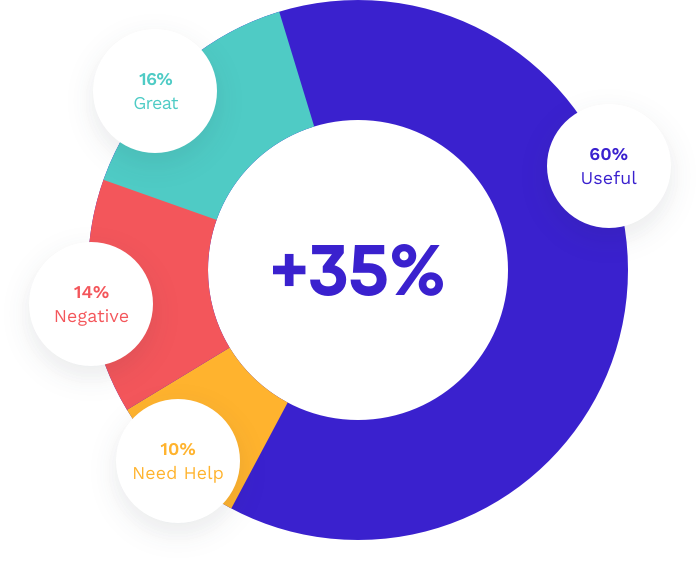 Their initial response can help you decide whether to keep certain elements or discard them. In some cases, these responses can force you to regroup and become more innovative in presenting your product. In this way, you can increase innovation in products by management.
Product evaluation survey questions can give you proper measurements to determine the projected success of your product. However, you can also use other metrics to help influence new product development.
By looking at the monthly recurring revenue for similar products, you can gauge how well your new product will perform. You can also look at conversion or churn rates to discover how other products excel in a similar market.
Conclusion: drive predictive thinking for product manager innovation
Customers are predictable, and with a little research, you can get an idea of what they will want to purchase next. Collecting valuable data with a new product survey allows project managers to understand customer behavior and create products that will suit their needs.
Consider questions to ask as a product manager to help yourself get into the mindset of the customer. Ask yourself what kind of meaningful user experience survey questions can you derive from this role-playing exercise?
As customers notice that their needs are continually being met, they will find comfortability by routinely purchasing. Getting clear on what a customer likes and dislikes gives project managers more opportunities for innovation.
FAQs For Product Survey Questions
Here are some common questions on the subject, and our answers.
What are 5 types of product survey questions?
Five types of survey questions are open-ended questions, multiple-choice questions, ordinal scale questions, interval scale questions, and ratio scale questions. Each type of survey question for a new product serves a unique purpose for a project manager and depends on the overall goal and questions asked.
How do you survey a product?
To survey a product, you must first set clear goals for the survey. Then, you craft questions that lead to information pertaining to a goal. Use the survey responses to tally the results and create statistics. These statistics and market research are useful for future product innovation.
What sort of product survey questions should I ask?
There are many questions you can ask a customer about a product, depending on what your overall goals are. Suggested questions you should seek answers for include how often the customer uses the product, ease of use, important features they need, and the problem the customer is trying to solve by using said product.
What does a product survey include?
A product survey includes a variety of product evaluation questions with the intent to gather feedback. Utilizing product surveys allow project managers to use data of the customers for further innovation.
Capture feedback easily. Get more insights and confidence.
Getting feedback has never been easier and we hope you've realized that after reading this article. Let us know what you think, your feedback is important.
And if you're ready to try out a customer feedback software, Usersnap offers a free trial. Sign up today or book a demo with our feedback specialists.