Who doesn't like to use a product that looks pretty?
Yet as a software company owner or product manager, you hesitate to put time and budget into UI/UX design?
The questions lingering in your mind may be: How important is design to product success? Or how would UI/UX contribute to business growth? 
Here at Usersnap, we recently underwent a significant change to our product interface. So we can help answer some of the FAQs you might have with our real-life examples. 
Why And When Should You Update UI/UX?
The UI/UX design of software and applications helps improve customer experience and satisfaction.  This ultimately helps increase the number of people using your product. If users encounter roadblocks when trying to complete actions on your product, they are very likely to drop off. 
A clean and simple interface relieves the users of confusion and time searching for the right button to click. You want them to be able to navigate easily through the product and get their job done quickly.
This is especially important but difficult to achieve when you are constantly adding new features to your product. To maintain a "minimalistic" look, you have to plan and prioritize the functions to display. Can some elements be hidden? What is the hierarchy of the actions?   
"Don't make me think. It doesn't matter how many times I have to click, as long as each click is a mindless, unambiguous choice."Steve Krug, Web Usability Consultant and Author
Other obvious reasons to renew your product design is when facing technical changes. For example, when Flash became irrelevant. Also, when users started shifting from desktops to mobile devices. 
Research shows you have less than 10 seconds to catch online customers' attention. So you need to demonstrate remarkable design and experience. The same goes for SaaS companies that offer free trial runs. Your product has to convince customers within a short time period that it adds value and solves problems. You don't want to let the effort and money spent on acquiring these new customers go to waste.
The two significant reasons that prompted us to make a revolutionary redesign of the Usersnap product were: 
1. Expansion of Features
From the growth of our customers' use cases of our product, plus the new feature requests, we established our development requirements. And instead of merging all of the new features like new project types, more sophisticated project settings, and different feedback analysis dashboards to the old interface and making it overwhelming. We decided to create a brand new UI/UX design.
A design that can host all our exciting features in a simple, smooth and intuitive way. Also allowing the capability of easily adding more features in the future. 
Discovery And Ideation Phase Done Right
The basics of the design research and discovery stage are to identify the personas of your target users and what problems your products or services are trying to solve. To stand out from the competition, you should also take into account usability and what the user's mood is when using your tool.
The key takeaways we want to share from our own experience are digging into customer feedback and employing user tests. 
Customer support, sales, and marketing teams, being that they are on the front line of interacting with customers, jumped into the process to help gather specific insights for our redesign. We asked users for ratings on the experience of the different screens and page flows via time-triggered pop-ups.
We also encouraged them to leave a comment or take a screenshot by sliding open the pop-up. Not that we want to boast, but the on-screen annotations drawn by our users really helped us see what areas they found friction in.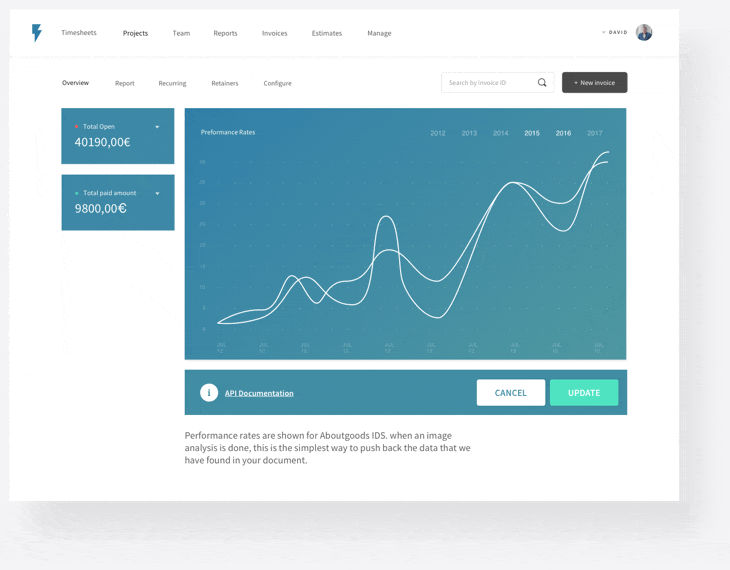 The product team regularly conducted customer interviews with both existing users and potential customers. Through filtering the accumulated feedback, we were able to understand the pain points of our customers as well as gather sentiments.
Moderated user testing is great for figuring out and exploring user behaviors and preferences. Listening to what the customers have to say about the product and experience in the moment of usage provided a detailed view for the team to iterate the designs.
Defining Success Metrics For UI/UX
A reason why companies don't appreciate UI/UX design is the lack of performance measurements. If you have no evidence to show the board what the impact of a new UI/UX is, how can you convince them it makes a difference? That's why it is essential to define measurable goals and metrics for your UI/UX design projects.
Here are 5 scopes for you to look into: 
1. Information Architecture
Designing user flow diagrams requires a great deal of logical thinking. Does the flow of the screens make sense? How should the hierarchy of features be? Most of the time there might not even be an absolute solution. However, you can find out the "best" approach by doing user testing. 
Get your users to test a few different wireframes and compare the results. Metrics like task completion rate, task time, and ratings for ease of use can help you to quantify the results and compare them to create a superior design.
2. Usability
A cluttered UI can lead to confusion of what to do or click. But, the art of "where to put what" is tough to master. Unfortunately, the "sixth sense" of designers and product managers is not always accurate. (No offense!)
User acceptance testing can help you uncover how functional and effective your designs are. In our development process, we tested where to place buttons, what the wording on the button should say, and what icons to use. 
To give you a more explicit example, there was an area titled "Open Tickets". To verify this copy was understandable for users we asked them "How much feedback is not addressed in this project?" When the majority of the testers were able to answer the question correctly, we confirmed the users' comprehension gap is optimal.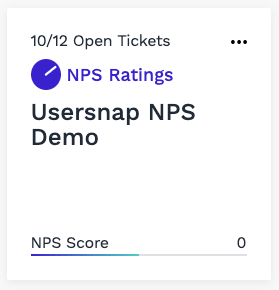 3. Visual Appearance
The visual appeal of the product and website can influence the customer's perception of the brand. Microsoft revealed through A/B testing that choosing a specific blue over some other hues amounted to an additional $80 million in annual revenue for Bing. 
You can measure and calculate visual effects based on the number of additional clicks on advertisements and increased user engagement. You can use such solid proof to help you make decisions and demonstrate to the board how the new design contributes to business growth.
4. Expansion
If you are constantly improving your product and adding extra features, it is vital that your UI design is able to easily incorporate new elements. Your initial design needs to be dynamic. This ensures that you can add and expand your product without stretching resources for every small change.
One of your principal goals in early design stages should be to empower the product design with the ability to easily host future developments. You can then evaluate the forthcoming cost savings in not having to make significant changes post-production. This will allow you to show your company's upper management the value of a well-designed UI/UX layout from the beginning. 
5. User Feedback
The user feedback you receive during the quality assurance stage allows you to evaluate how real users interact with your product. Even if you think you have built a great product, it is ultimately the users who will determine your success. Do not wait until after product launch to start gathering this invaluable feedback. User feedback can help indicate if the design result is positive or negative. 
It is also important to collect feedback throughout the life of the product. After you have launched your product or released the new features, continue to collect feedback from users. This is the most accurate and personal method to measure product performance.
Simple User Testing Goes A Long Way
User testing and getting user feedback helps validate the UI/UX design and acts as a safety mechanism. 
Facebook found people were 2 times more likely to "Like" a page than "Become a fan".
When you can get feedback directly from your customers, you eliminate the risk of depending on gut feelings. You will be able to determine what is best for your development. You will also know if your improvements are heading in the right direction. Most importantly, you'll learn if the users will actually be happy using your product.
Design tools for UX and UI are developing quickly. The essential UI/UX design tools for designers can help a lot in simplifying the whole process. So, your user testing does not have to be extensive. Any small company can easily manage it. As reported in a recent survey by MeasureU, 85% of issues related to UX can be detected by performing a usability test on a group as little as 5 users.
UX Planet also shared a finding that fixing a problem in development costs 10 times as much as fixing it in design and 100 times as much if you're trying to fix the problem in a product that's already been released. Start connecting with users as early as possible and let them try out your prototype and provide feedback. This will even boost your branding.
Microsoft said 77% of consumers view brands more favorably if they proactively invite and accept customer feedback.
Want To See Our New Product Interface?
Allow us to insert a cheeky promotion of our new dashboard design. Like mentioned above, our primary goal was to host new features and new project types all the while maintaining a clean, intuitive, and smooth UI/UX. 
First, the dashboard gives you a clear view of the status of all your projects in one place.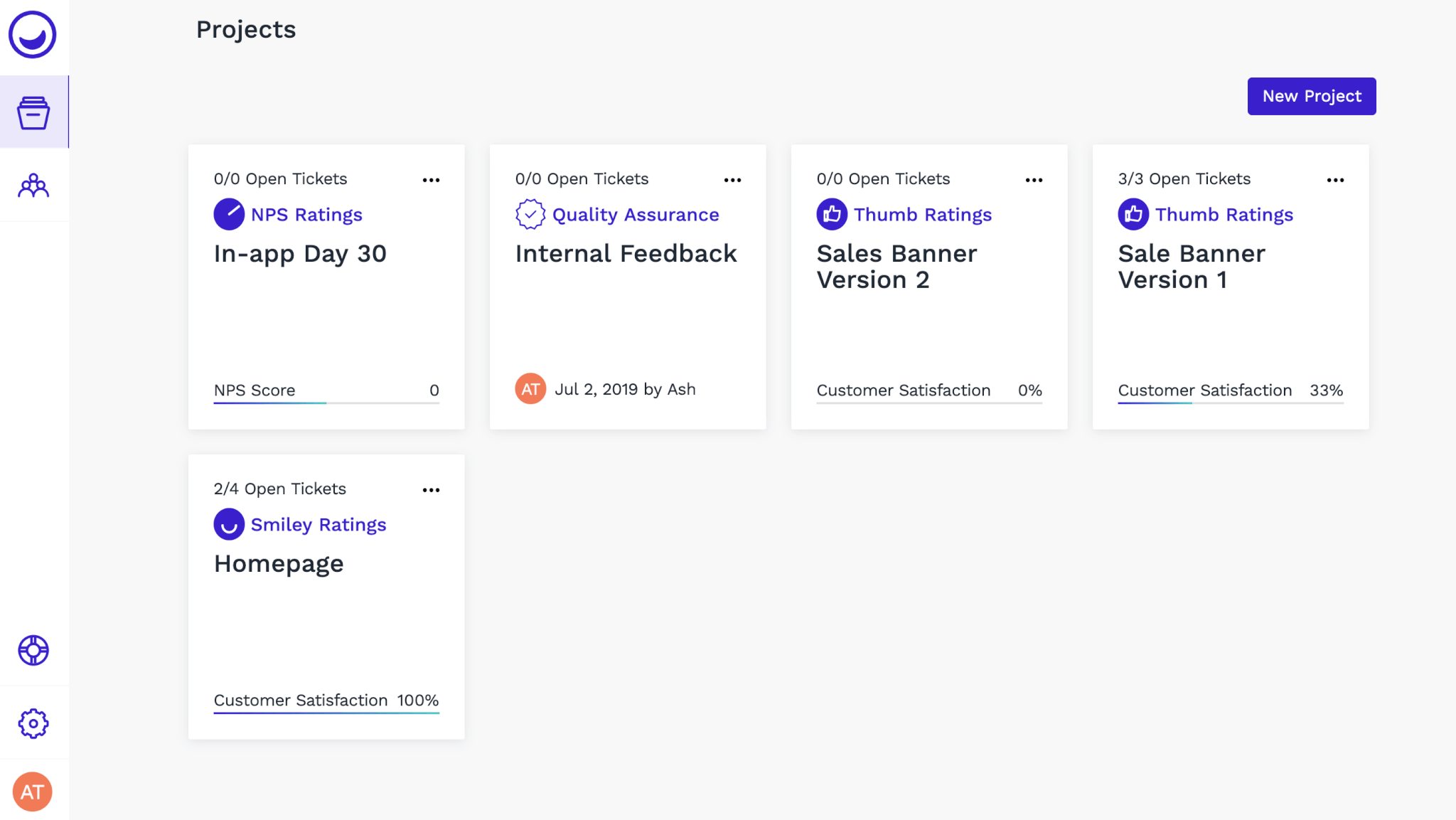 Even with more feature selections and options available when creating a new project, the flow of the screens is straightforward and simple. Decluttering the interface and constructing the actions in a hierarchy architect allowed users to respond intuitively on each screen.
"A clean design for a complex product is all about hiding the unnecessary and bringing the crucial to the forefront."Liron Ross, Product Designer at Usersnap
Maximizing Business Value With UI/UX Design 
Design and user experience can affect customer acquisition, customer engagement, and churn rate. In a survey done by Invision, a customer's first impressions are 94% design-related. The importance and benefits of UI/UX design should be communicated to all employees of the company to ensure a delightful and consistent design delivery.
Listening to your existing customers, as well as conversing with potential customers, can help you get a good understanding of how to design and improve UI/UX. Customer feedback is invaluable in helping to advance your product.
Usersnap is a user feedback tool to collect ratings as well as written and visual feedback for digital products. Try it out today for free!
Get a 15-Day Free Trial! No credit card needed.
Capture feedback easily. Get more insights and confidence.
Getting feedback has never been easier and we hope you've realized that after reading this article. Let us know what you think, your feedback is important.
And if you're ready to try out a customer feedback software, Usersnap offers a free trial. Sign up today or book a demo with our feedback specialists.