When we started Usersnap we wanted to help people in Web Development and Design to focus on the more important stuff in life than handling endless Email support conversations. That's why we are starting a new series in our blog, called "Picture My Work". In this series we ask designers and web devs to give us a little sneak peak into their daily work routines, their values, their tools and what they like / dislike about their work.
We asked Thomas Joos, from product design studio Little Miss Robot out of Ghent, Belgium to provide us some insights into his work. You can follow them on Twitter: @littlemissrobot and see their work on Behance.
1. Tell us about your work in 140 characters.
I'm passionate about digital design & innovation and get a kick out of transforming business strategy into meaningful digital experiences.
2. What is good design for you personally?
I think good design defines a meaningful solution or experience in our daily lives.
3. What type of designer are you: perfectionist (obsessed with detail, careful, hard working), magician (based on intuition, that needs a lot of experience, makes it look simple), inspired (using what you see around in the world, combining and curating), other?
I try to be the person that defines the real problem behind a creative briefing. I help clients ask the questions that will eventually lead to solving their true problems.
My role is mostly seen as strategic and client-oriented, while actually I see it as bridging the gap between clients and our team. I fine tune the creative briefing and love to initiate the ux design process. At the end of the day I consider myself as an interaction designer rather than a manager running a business.
4. How do you approach working with a client on the design / creation process?
I think the biggest problem is that business people or technical experts often see design as a visual exercise only.
The first important step as a designer is to make them see and understand the deeper value that design thinking adds to their business, product or brand.
And more important, that they consider you as a partner instead of just someone who makes the output more pretty. I really hate when people ask me that!
We only work with clients who want us to help them make a product or service work.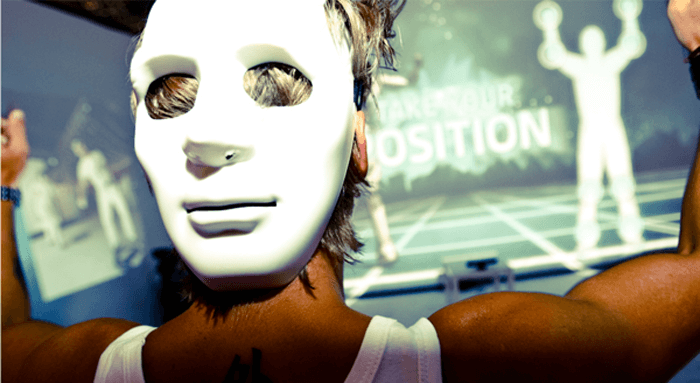 5. What is your biggest annoyance?
Potential clients asking creative teams to pitch ideas and solutions for free. I always tell them that I don't want to be chosen as a creative partner because of a single idea.
I want clients to choose Little Miss Robot because they believe we can help them make it happen. We lost many so called great leads when saying no to that. Nevertheless it opened doors to valuable relationships with clients we still work for today.
6. What is your best moment / biggest success?
From a traditional point of view I would say winning an Adobe Max Award being 21 years old was awesome. It was the first mobile project winning this European Award and I'm still very proud of that. Nevertheless I consider success only to be great if you can share it with others. That's why I feel that moving away from digital campaign work to product & service design is the greatest achievement so far! It's definitely not the easiest route 🙂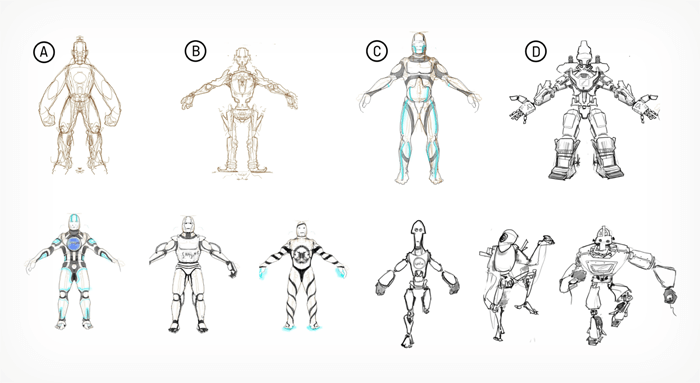 7. How old would like to become and why?
I would like to stay healthy and hungry and be able to enjoy life, friends and family. I'd rather live 70 years in good shape without 15 years of struggling my way towards 85.
8. How strong is your self critique? Do you believe it?
I think giving and asking for feedback is a very underestimated thing. I always try to look for (and to create) value for others and myself. I enjoy an intense discussion and being challenged, as long as it is respectful, positive and thought through. I avoid collaboration with people who only see the good in themselves and bad in others. Ego does not make the product better. Teamwork does.
9. Which person that already died would like to meet for one more time?
Steve Jobs. Maybe a bit cliche but I would love to find out how he managed design and innovative thinking in such a technical industry.
10. Which project are you currently working on? What files are open in Photoshop?
I currently am working on a mobile service design project in the public transport industry. We have been focussing on the product strategy and mobile user experience for weeks now. The tools we used were pen & paper, Illustrator and Keynote. To make clickable prototypes we used dropbox and Appcooker.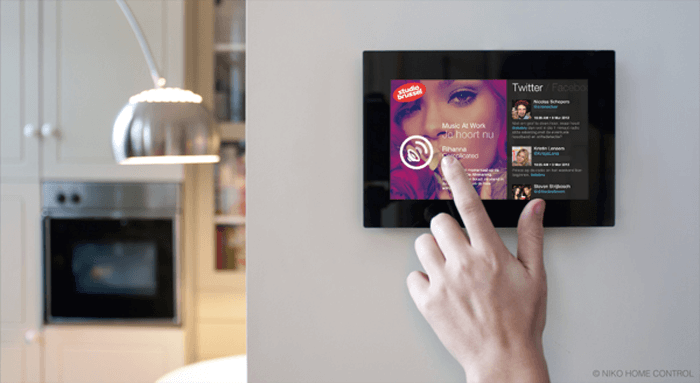 11. What is your favorite tool for work?
The coffee machine at the studio 🙂 And my external Apple Display!
12. What design trend do you think will fade soon?
Today, many digital designers still think in pages. This will fade away I think, because touchscreen devices require us to think in time, animation and dimension.
13. If you weren't doing what you do right now, what would you be doing?
Very difficult to say. Let's go for teaching sports and economy at a local high school.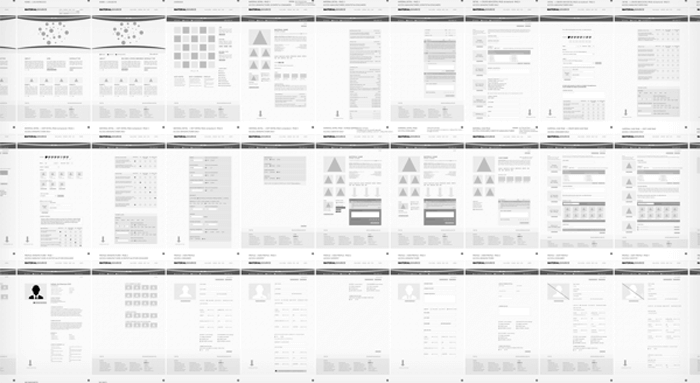 14. How do you handle the feedback process with your clients in general?
We design a custom feedback process for all our projects regarding the time, size and team. Sometimes we ask them to collect feedback from their team and beta users themselves. We help them prioritise the backlog and decide what ends up in the roadmap. If we work on bigger products or services we initiate user testing processes during design and development. This results in a more lean & mean approach where iteration is key to finding the best solution.
15. What would you like to know from other designers?
I'm always interested in what motivates and stimulates them to keep pushing things forward. Besides that I also like to find out wether or not they have a vision on the industry and how things could evolve. It's always nice to discuss the evolution of design in industries being revolutionised by digital devices and communication.
Thanks Thomas!
If you are a designer / web developer and want to give us a little peak into your world, write to hello@usersnap.com or ping us at @usersnap.
This article was brought to you by Usersnap – a visual bug tracking and screenshot tool for every web project.