Which feedback form works best when collecting feedback and opinions from customers?
We've long asked this question without good answers. When starting, we realized ~3% of our customers responded to our long survey forms. Sound familiar?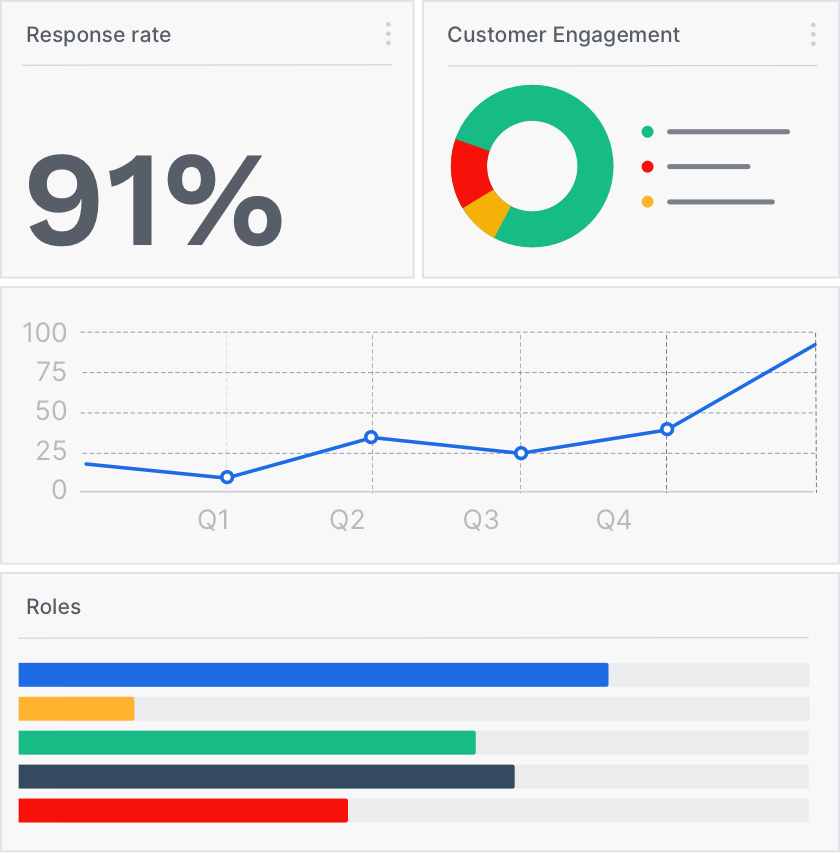 We switched our approach, and even parts of our product. The result? Response rates exploded to ~20%. Not bad huh? Also, the insights we received were more valuable than ever.
🎯🎯🎯 feedback forms are important, and so is the entire customer feedback topic. that's why we created this big guide to customer feedback, just for you 🎯🎯🎯
If you collect feedback and learn where pain points exist for customers, then you can make your product more useful, valuable, and pleasurable for people to use.
You likely know that you want this useful feedback. The trouble is understanding which feedback forms to use. Should you use a survey, product feedback form, live chat, or email form?
How do you gather the data into one channel and streamline it for use?
Let's discuss how you can use a feedback form to improve your product.
The Many Forms of Feedback: What Makes a Feedback Form Work?
A good feedback form brings back helpful information, such as insights for how to improve your website, product, or customer experience. Anything less than that means you're wasting your time and the time of anyone you ask to complete a client feedback form.
Ask quality questions that elicit quality answers. Don't just simply ask, "what do you think?", because it isn't narrow enough to give you actionable results.
Ask open-ended questions to let customers provide complete and beneficial feedback.
How to Design a Feedback Form?
Keep each feedback form short, simple, and to the point. Don't include too many questions that make customers feel intimidated by the work involved.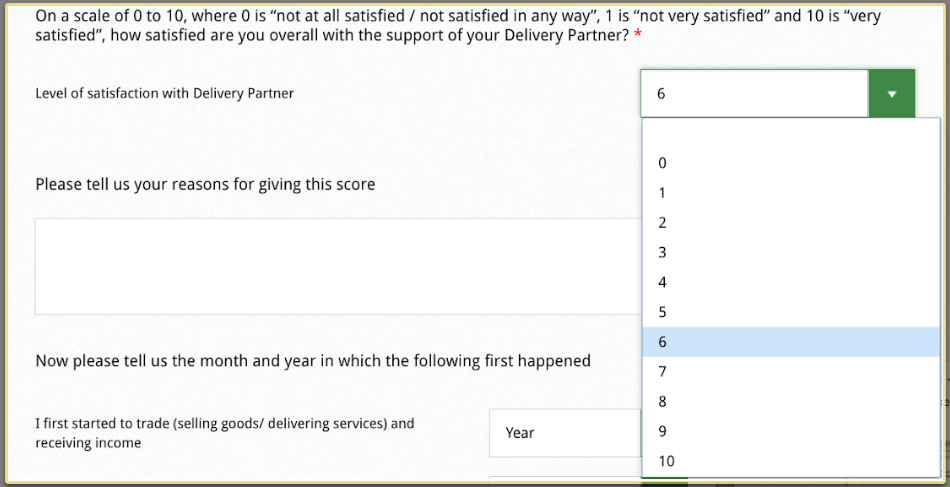 Source: Zuku Form Analytics
Better example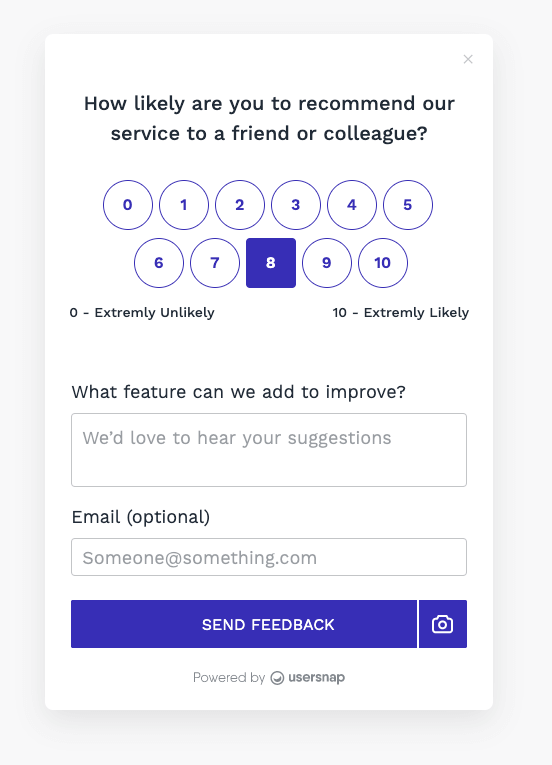 Make the design straightforward so that customers can focus. When asking for ratings, stay consistent. Avoid using a scale from 1-10 on one question and 1-5 on another.
Maintain a logical flow to the questions and set the fields to optional so customers can select which questions pertain to them. It's OK to let customers avoid questions that they can't or don't want to answer. It's better to get several responses back than frustrating customers to the point where you don't get any feedback. 
Give Customers a Voice
Give feedback to customers, too. Validate the voice of the customer. Don't ask for their take on how well you serve customers and then fail to make the necessary changes.
How to Create a Feedback Form?
Use the following tips to design a feedback form that encourages customers to take action with it.
Make intentional questions: Think carefully about what information you need from customers to help you make meaningful product changes.
Example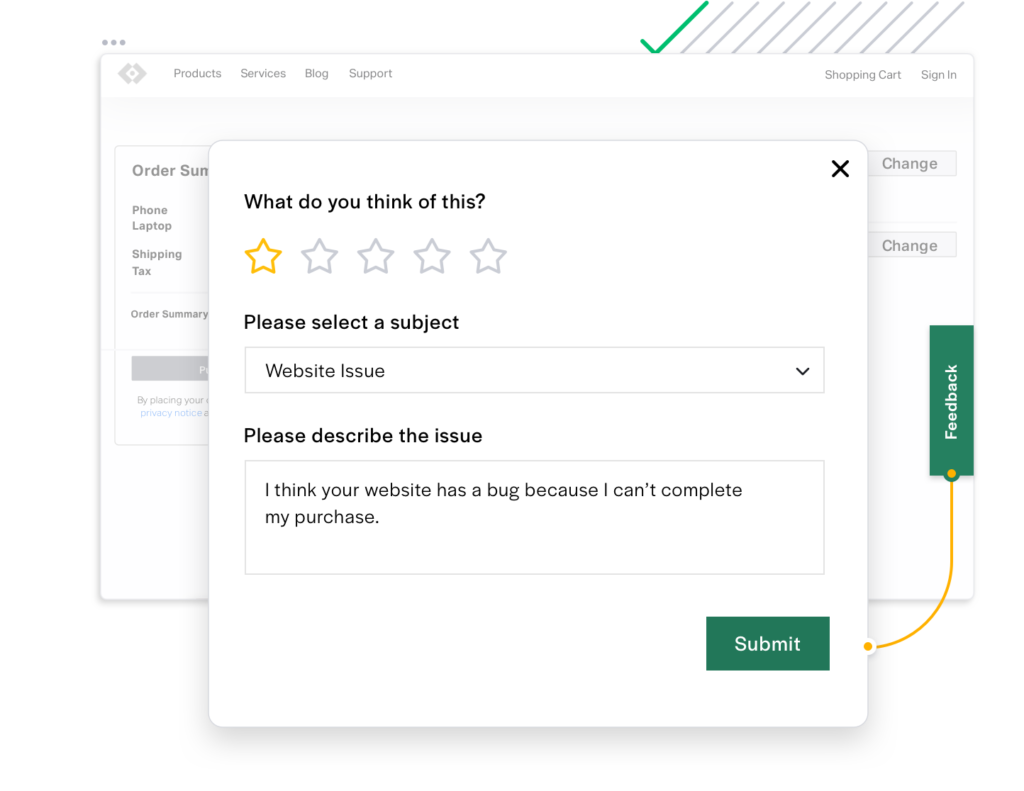 Source: GetFeedback
Better example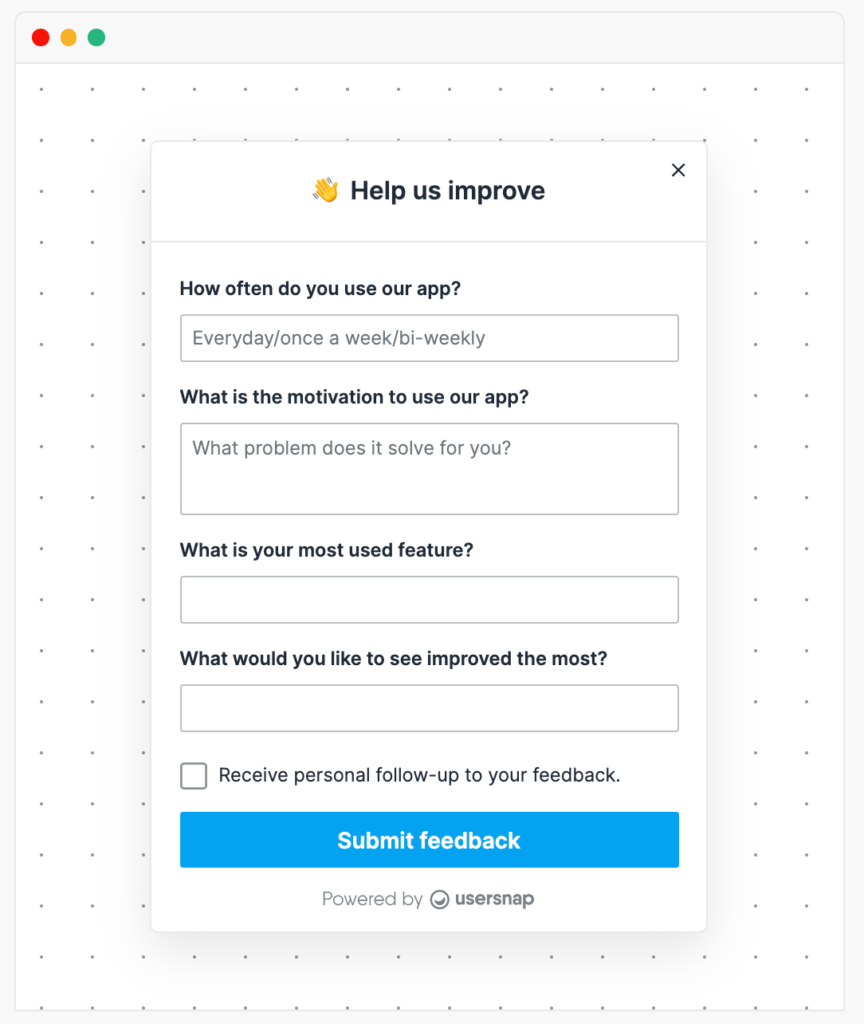 Timing matters: Get feedback at the correct time, such as immediately after placing an order or chatting with customer service reps.
Give customers a voice: As we mentioned above, help your customers understand that their feedback holds water and that you care about their feelings.
Use the forms as if they were one of your products: Customize your forms with the company's brand logo and colors.
Good feedback forms have good design: Label form fields clearly, use a logical flow, leave plenty of white space, ensure forms work on all devices, and make all questions optional to answer.
Feedback Questions to Ask
Asking the right feedback questions makes all the difference. Here are a few to get you started:
What is your concern about [product/company]?
Have you used a similar product before?
How can we make this web page better?
Is anything stopping you from taking action today?
What almost stopped you from buying?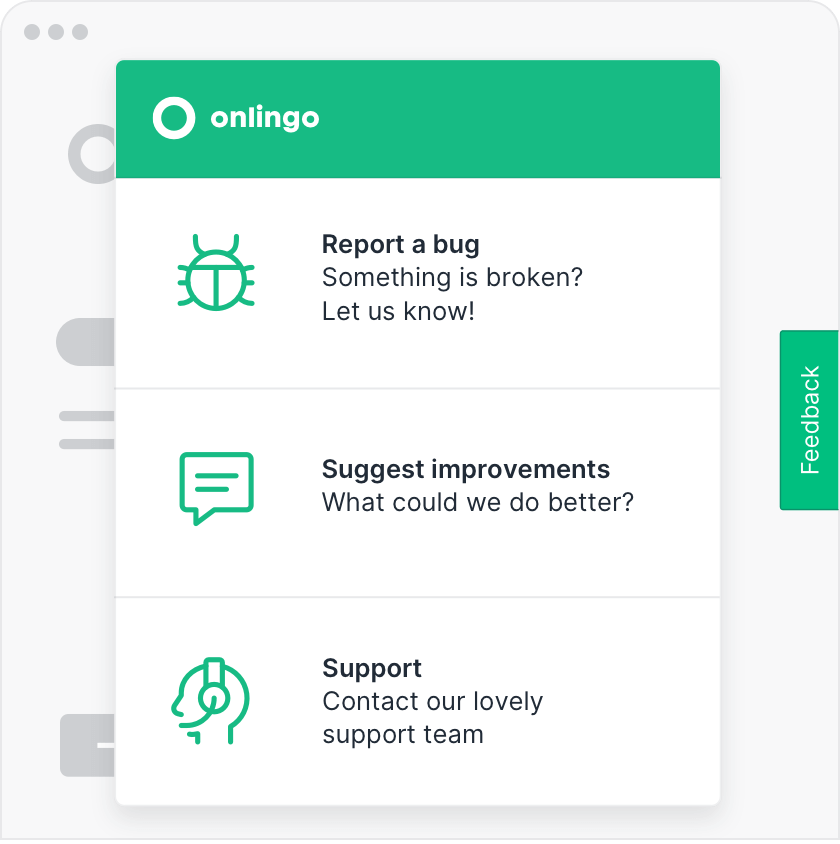 Different Ways to use Feedback Forms
Think through the type of data you want to gather. Then, make sure that how you ask for the information matches the kind of response you're looking for.
For instance, an after-chat feedback form isn't as forceful to present as a popup form is. Ask a quick question in a popup so customers can answer and get on with their browsing.
Survey and Feedback Popups
You can offer a customer feedback survey in the form of a popup. Target popups based on content to certain website content with a feedback widget.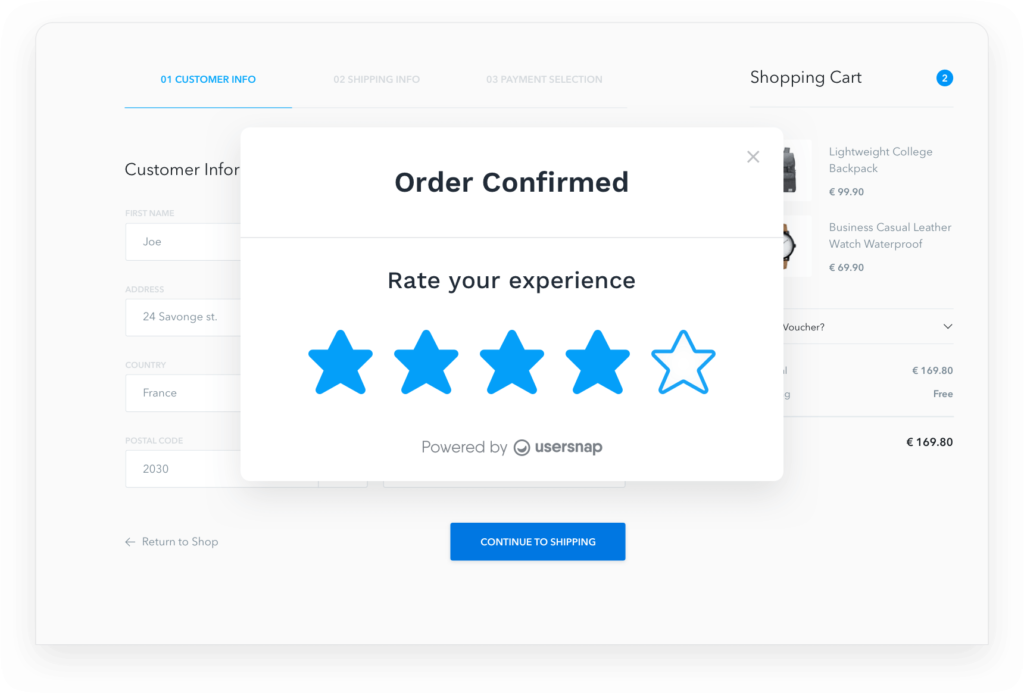 Use proper timing with an exit-intent popup or one that appears after visitors spend the amount of time you know is their critical juncture. What does this mean? When you know your visitors will leave (based on analytics), give them the pop-up right before that moment happens.
Inline/Embedded Forms
Use an embedded form that appears directly inside your content, similar to a contact form. This feedback tool is less "in your face" than a popup.

Email Messages
Survey subscribers by sending a feedback form via email.
You can ask your entire audience or only specific segments for feedback.
Live Chat Embedded Feedback Forms
One live chat use case for gathering feedback is presenting an "after chat" survey.
Proactively gathering feedback before sending visitors to a live representative also works well.
Side Button
A side button sits at the edge of the page, waiting for a customer to click on it, open up the feedback survey, and take action.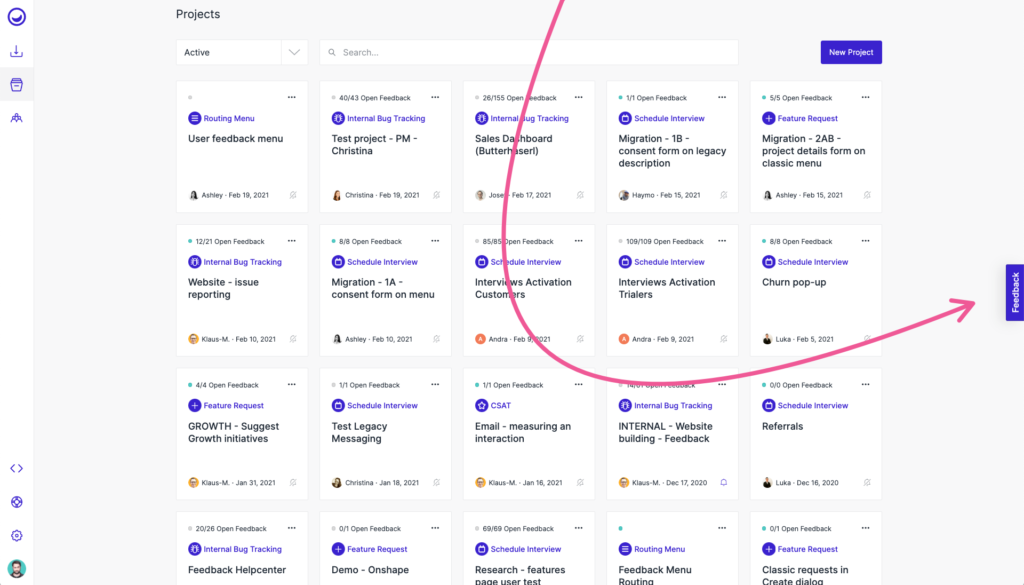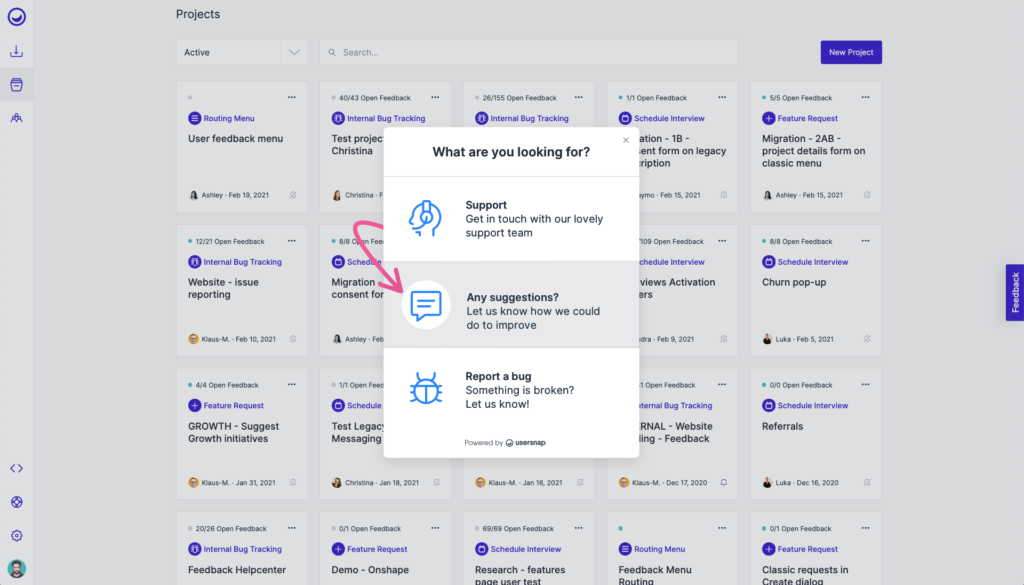 However, it's more of a challenge to create engagement because it's off to the side without being highly visible.
Social Media
Don't forget to send social followers to a feedback survey.
Polls, for example, work well on social media.
Pros and Cons of Different Ways of Using The Feedback Form
Popups generally receive more feedback because visitors can't avoid them. Unfortunately, they also frustrate visitors who don't want to engage yet. An inline or side website feedback form doesn't annoy anyone but they're easier to miss.
Getting customer feedback on social media or inside emails works for engaged customers. However, they'll miss people who may otherwise have filled out a website popup.
Templates & Examples of a Good Feedback Form
Have you heard of feedback form templates? Did you know that using a customer feedback template can make your job easier?
In a customer service form, there is a method and template called a CSAT (customer satisfaction) feedback form, you might ask for a rating of 1-5 with one to three questions such as:
Speed of service
Experience with colleagues
Quality of product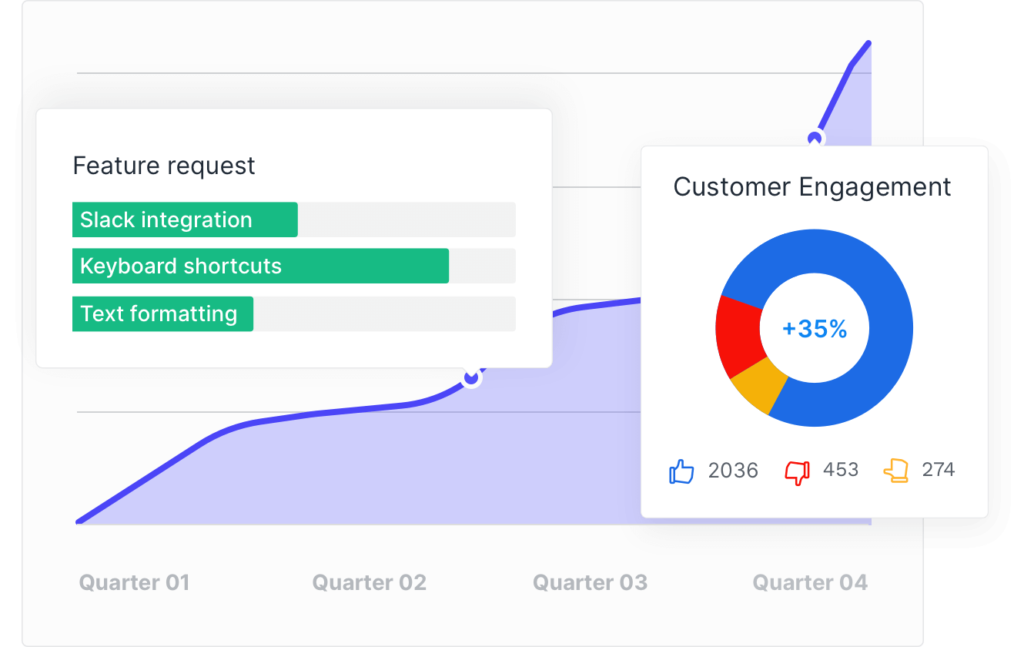 A second feedback survey template is NPS (Net Promoter Score). With a 1-10 rating, it might ask: How likely is it that you'd recommend our product?
A third sample customer feedback form is one that helps learn about customers. These are longer and ask a series of questions such as, "how would you describe your buying experience?"
Lastly, use a software feedback form when you need answers about how customers view your app.
Conclusion
So now you see the types of feedback forms, the questions you can ask, and what you can reasonably expect from doing so. However, maybe you still haven't found the right tool to meet all of your needs.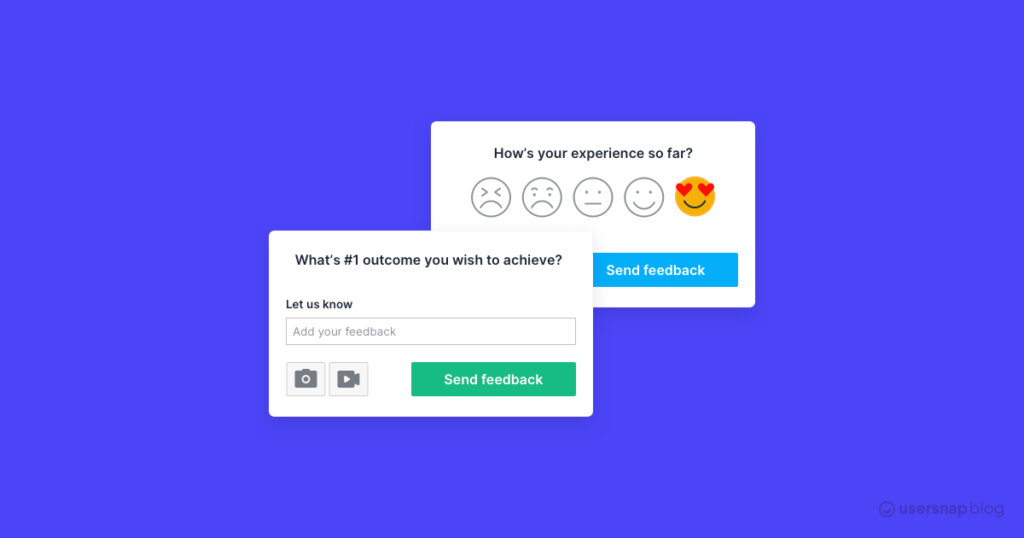 Our mini feedback surveys are used by thousands of customers. Hint hint, wink wink: come check out Usersnap 😉.
The first 15 days are a free trial, so you can see the value up-front. At Usersnap, we're powering the growth engine of our customers with customer feedback. Do you want to jump onboard?