Our world is getting more and more visual every day. Our increasing visual intelligence is strongly connected to digitalization and digital products.
In this blog post, I want to give you an overview of how you can use visual tools and strategies for your business. Let's get started!
Website design
The look and feel of websites have undergone major changes in the last 10 years. If you think back of websites from the 90s you might remember how much text there was to read. Nowadays text is limited. Less is more is definitely a principle that is applied to website design. You often find only one claim and a sub-claim and maybe some brief information on websites nowadays.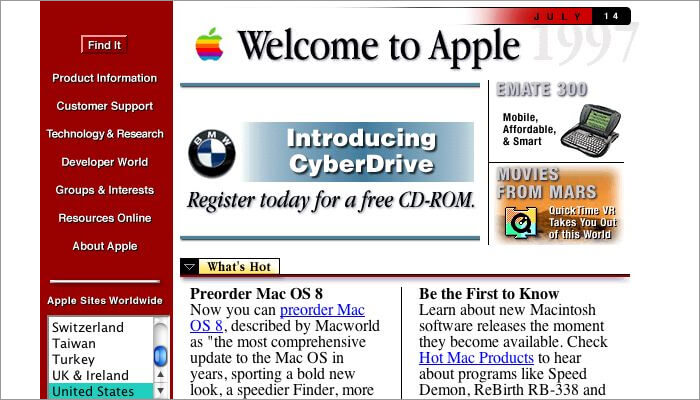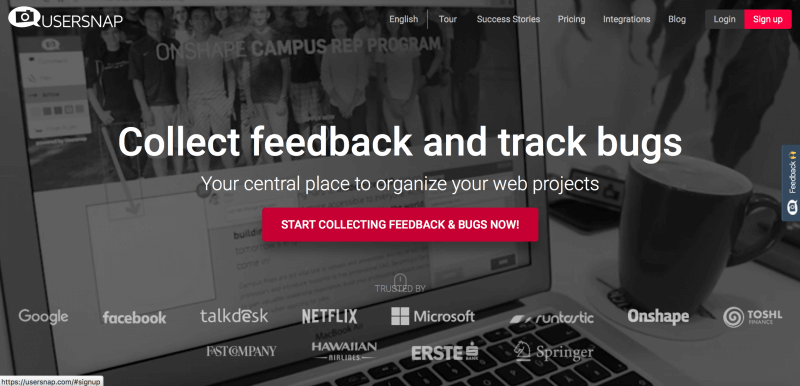 The visual predominance nowadays starts with a business website but does not end there. Visual elements are getting more important in all sorts of communication. Social media postings, for example, benefit strongly from accompanying pictures. In fact, studies have shown that colorful images have increased the chances of reading an article by 80 percent.
The same applies to newsletters. Companies like MailChimp provide appealing visual design templates to make newsletters more visual and overall more appealing.
Chat Messengers
Maybe you know the feeling: you are chatting and laughing with a colleague and suddenly you are thinking about the appropriate emoji for your reaction. Our digital communication is getting more and more visual: Business-messengers such as Slack or Hipchat allow the integration of emojis, screenshots, and Gifs. While we relied on interpunction ("!!!!") not so long ago, we can now express our mood with a picture or a Gif.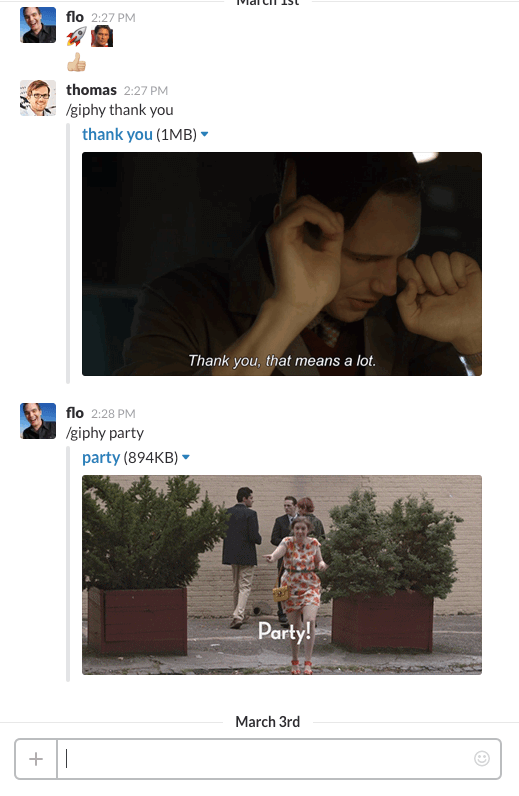 Project Management Tools
Project management tools like Asana, Trello, Basecamp or Blossom rely on visual elements to structure content and manage tickets. Visual information gets processed 90% faster than text so it makes sense to organize projects and tasks visually with labels and colors.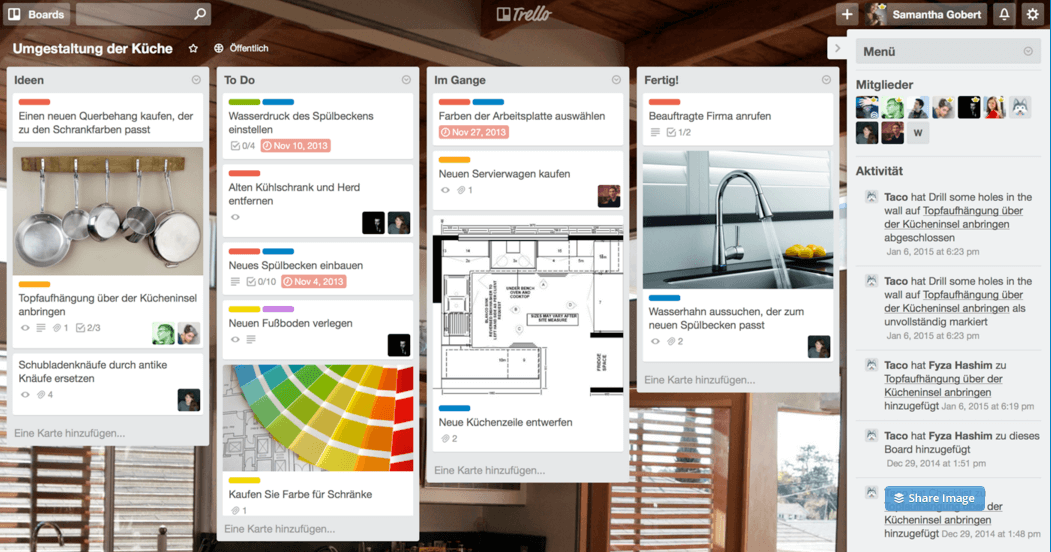 Bug Tracking & Feedback
Bug tracking and feedback also benefit from visual solutions. Bug Tracking is noticeably more efficient if you are able to show where bugs are happening rather than explaining bugs verbally. I know, I know, we at Usersnap eat our own dog food, but we just love our screenshot-tool for bug tracking and feedback. With the feedback widget, you can annotate bugs directly in your browser and you can show your colleagues what goes wrong without having to explain everything.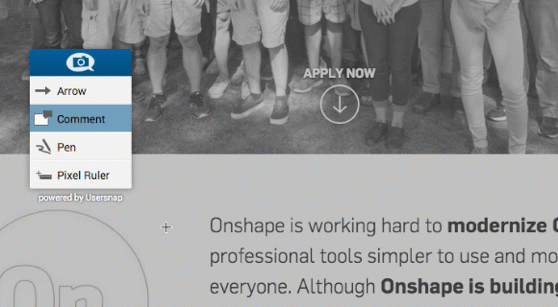 Screenshot Tools
No matter what reason you have for creating a screenshot, the process of taking a screenshot doesn't stop after you've captured the screen. Screenshots have become a communication tool. Screenshots help us to express ourselves.
Or as Joanne McNeil puts it:
"It's photography for life on the screen"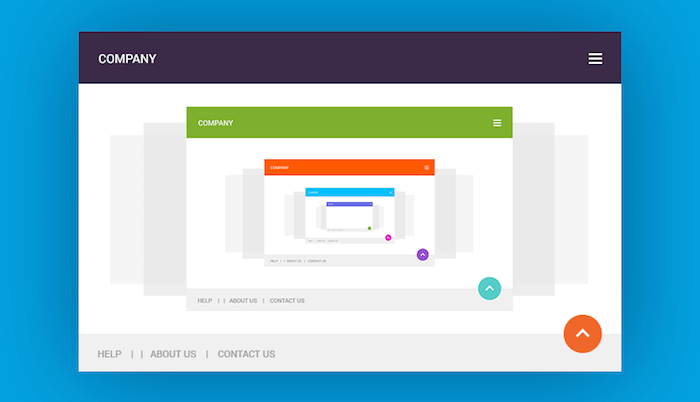 Screenshots have re-placed written communication, even in business life. Especially in web development and web design, a screenshot plays a crucial role in everything we do. Whether it's about new ideas, prototypes, design drafts or website prototypes, we mostly use visual communication tools to show our work in progress.
For further information I recommend you to check out our previous article on the art of taking a screenshot.
Visual Analytics Tools
Visual tools not only play a crucial role in business communication, but also for business analytics. In today's business life, we're overloaded with data. If you're trying to extract useful information from that ever-increasing flow of data, you'll likely find visualization useful. Whether it's to show trends or patterns with charts instead of text or to try to explain complex customer problems with visual user flows.
Depending on your use cases, you might find a visual dashboard useful. We, for example, use Geckoboard to visualize our user flows and most important KPIs.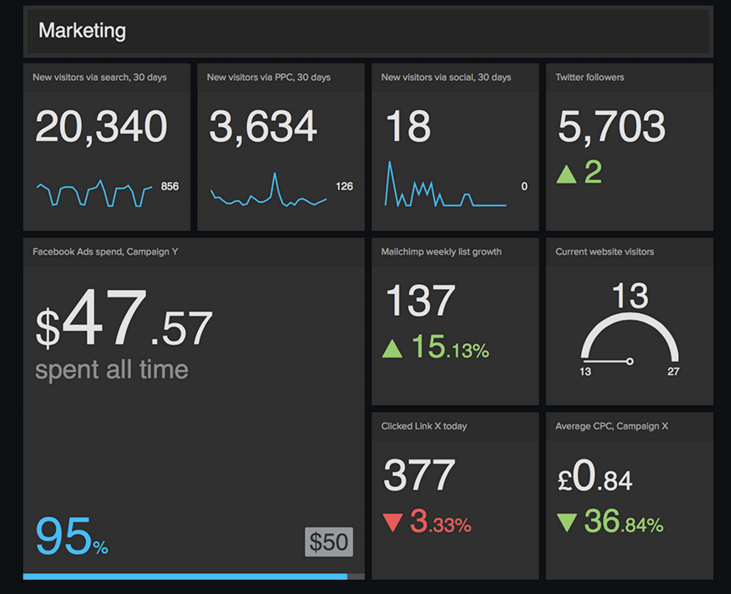 Wrapping it up.
Visual intelligence is increasing and tightly connected to digital products and design. Website design, social media, and newsletter have become more visually appealing in the last decade with a rising tendency.  Communication tools have also become more visual with more and more services providing visual solutions. The benefits of introducing visual elements to bug tracking are clear: bugs can simply be shown instead of verbally explained.
This article was brought to you by Usersnap – best known for its visual Bug Tracking and Feedback Tool, which is employed by web developers, web designers, and customer care managers worldwide. Usersnap serves 10,000 customers globally, including companies such as Microsoft, Facebook, Hawaiian Airlines, and Runtastic.