This article is brought to you by Usersnap, a bug tracker and feedback tool that helps you to communicate visually. Get a 15-day free trial here. 
Update 2018:
You can find the web design trends for 2018 in this article right here. If you're still here to check out the best web design trends of 2017 – feel free to read on. Many of them are still relevant for 2018 as well.
As technology advances and becomes more ingrained into every facet of our daily lives, users are demanding more and more from their online user experiences (UX).
Personal, interactive, and relevant are three keywords which users want from their UX. Which basically means web designers now face the challenge of developing a website which understands and responds to its users throughout the process.

[otw_is sidebar=otw-sidebar-1]
What's new in 2017?
Last year, I wrote about the best 7 web design trends for 2016. My article received a lot of attention, comments, and questions. So we decided to not only update our last year's article but provide you with a new one, packed with insights on the latest web design trends for 2017.
Let's get started.
1. The end of traditional web design
The concept of web design in the traditional sense is fading away. Or as Eric Meyer stated in a recent Offscreen magazine he stopped calling himself a web designer but rather calls himself an "experience designer".
In traditional web design, the role of design was more to make the tech look good to its audience.
Web design is more than that. It has morphed into something bigger.
Web designers (or experience designers) no longer just make websites "look beautiful". Rather they need to look into the experience of users and their stories.
Further recommended read: Web design is dead. Long live experience design.
2. Conversational UI
2016 has been a big year for conversational interfaces. Or as Chris Messina, the founder of the hashtag and former Googler stated:
"2016 will be the year of conversational commerce."
Chris mentioned in this article that people will interact with companies, services, and bots through chat, messaging, and other natural language interfaces.
As messaging platforms (such as Slack, Facebook Messenger, or WeChat) are overtaking social networks and app downloads, companies are starting to think about ways on how to utilize this change.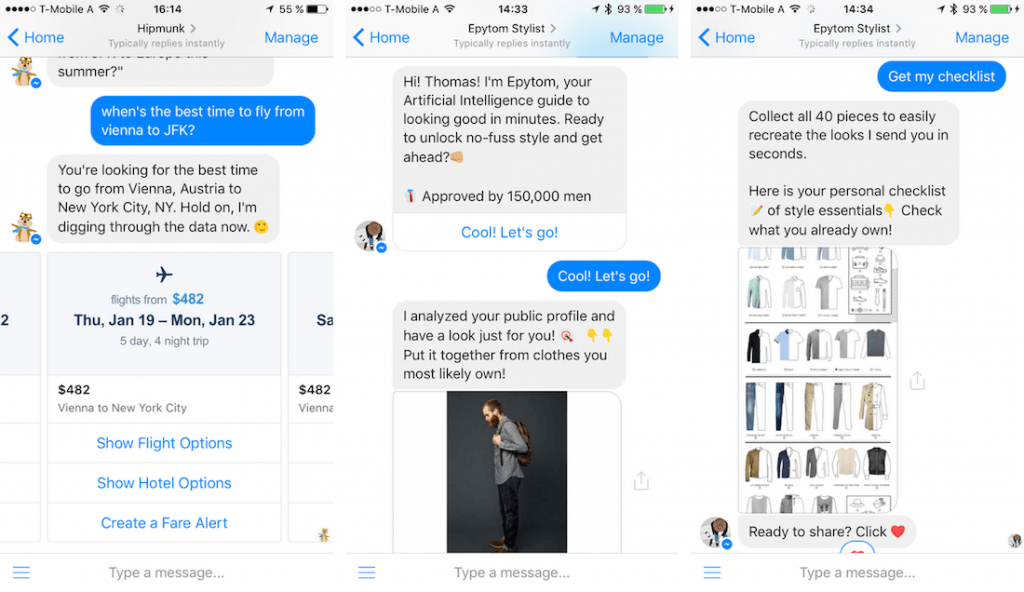 Therefore the design of conversational user interfaces (for example for websites) will become an increasingly important topic for most web designers in 2017.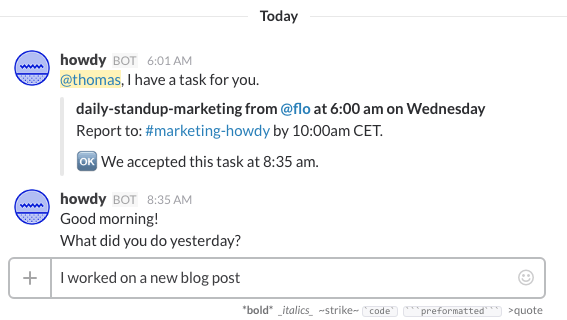 There are still a lot of questions unsolved, but rest assured: conversational interfaces and the experiences of those are becoming a big topic in 2017.
3. GIFs & other animations
A lot of websites and apps use animations for a while. What's new is that GIFs are going mainstream.
As Ash from Buffer states:
"GIFs are great. And they're everywhere."
Now built into Facebook and Twitter, GIFs can also be used for your web design.
But don't overuse them – they work well to draw a user's attention. GIFs enable you to provide a richer product experience, explain a workflow, or simply provide a how to guide for your users.
And with several GIF creation tools (such as Photoshop, Giphy, or record.it) web designers are not limited in their design process.
To put it simply. We at Usersnap love GIFs.
[otw_is sidebar=otw-sidebar-2]
4. Next generation of responsive design
Responsive design will continue to dominate because it is one of the most effective ways of achieving a good UX.
CSS media queries offer websites flexibility and allow them to adjust according to the different devices the site is being accessed on.
In April 2016, Google changed its ranking algorithm to prioritize websites which have optimized content and throughout the next year, we'll see companies hurrying to re-boost their Google ranks.
As website providers, we must accept the situation, though, that there's not a one size fits all situation here. I do believe that offering fewer options, less responsive views, conversions of those websites will go up.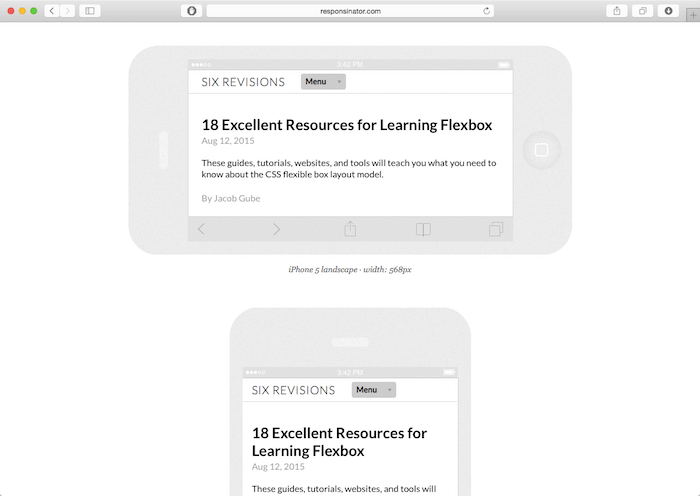 5. Minimalistic web design
Minimalism is being taken to a whole new level in 2017, so instead of being hit with a homepage, users are now presented with a 'card'.
These are entry points which act as the doorway to more information. Within a website itself, multiple cards can also be used to visually suggest a topic and entice users to click.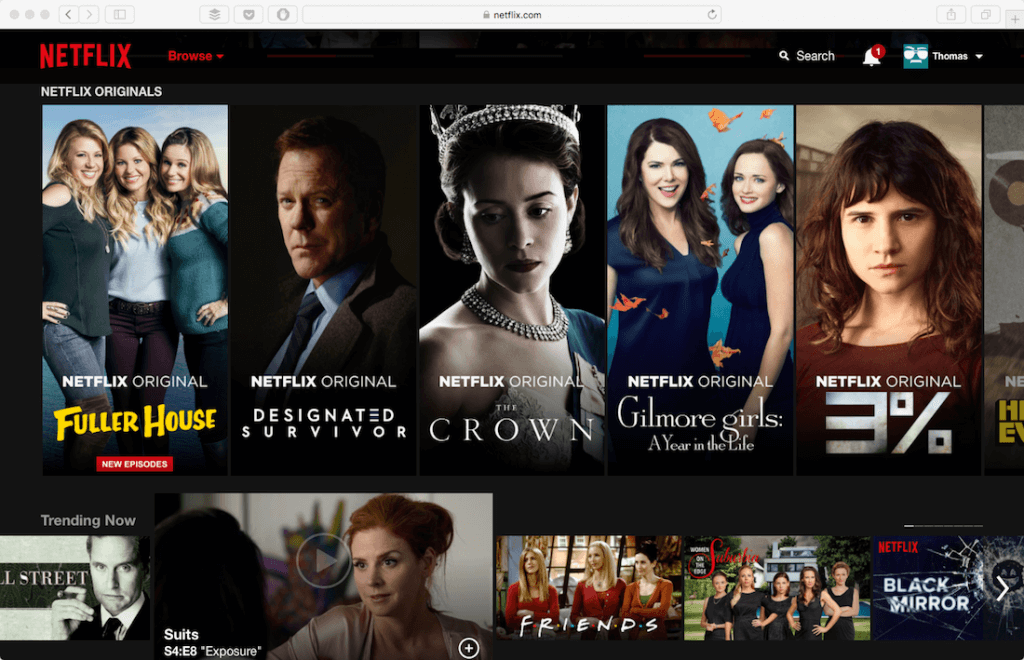 Netflix is an example of a website which has begun using cards with great success, the images explaining more about a show or movie than a short bio and using less space. This minimalism will also go for menus and navigation, both of which will be as simple as possible.
Basically, people now want de-cluttered, simplistic, and visually explanatory web designs.
6. Data visualization
Data and analytics are more important than ever and now big brands are offering their users a chance to see the stats for themselves.
Presenting data in visual ways increases user interaction with this information. Particularly useful when it comes to understanding user representation, colorful charts such as the ones you can create using Tableau, are eye-catching and draw user's attention.

7. Web accessibility
It might surprise you, but 26% of the American population lives with some form of disability. Most websites aren't designed in a way that can be accessed by these kinds of users. The disabled community's buying power is half a trillion dollars…That's a lot of money left on the table.
You can now use widgets and tools to help bridge existing accessibility gaps your site might be suffering from.
You can use this free web accessibility checker tool to check whether your site is currently accessible."
8. Material design
Material design has been developed by Google in recent years and is being steadily rolled out across its applications, including Gmail, Google Maps, Google Drive, and YouTube.
Material design shows up as a search term since early 2013, however, it only went mainstream in 2015.
It is a way of designing to create a hierarchy of meaning and importance on the page, drawing the user's focus to different areas all the while moving and responding to the user's actions. They're calling the latter Material Motion. Material design uses geometric shapes to visually enhance their site, create depth, and realism. It's becoming more and more popular across the rest of the web too, thanks to its 'living' status, its flexibility, and its compatibility across all devices.
There's an ongoing discussion about Material Design and its future.
To learn more about Material design, check out Google's introduction.
[otw_is sidebar=otw-sidebar-3]
9. Long-scrolling websites
There are pros and cons to long-scrolling websites. All in all, we do see more and more long-scrolling websites, mainly to the success of seemingly bottomless websites like Facebook, Twitter, or Instagram.
Facebook, Twitter, and Instagram allow users to scroll for hours, constantly seeing new content. As a human race, we're used to the action now. Many sites are doing away with menus and tabs and instead of putting everything on one, long page. The site can be broken up with images, typography, and videos to add some excitement to the experience.
Better keep on scrolling.
Recommend read: Long-scrolling websites: Tips & best practices.
10. Typography goes big.
Typography is getting bigger and bolder.
Already 2016 saw an increase in size and 'out-there' designs but this trend isn't stopping anytime soon.
Brands will be going bigger, more eye-catching, and even full screen. Dynamic colors and textures will be added to interesting and vibrant fonts to create an overall 'wow' effect.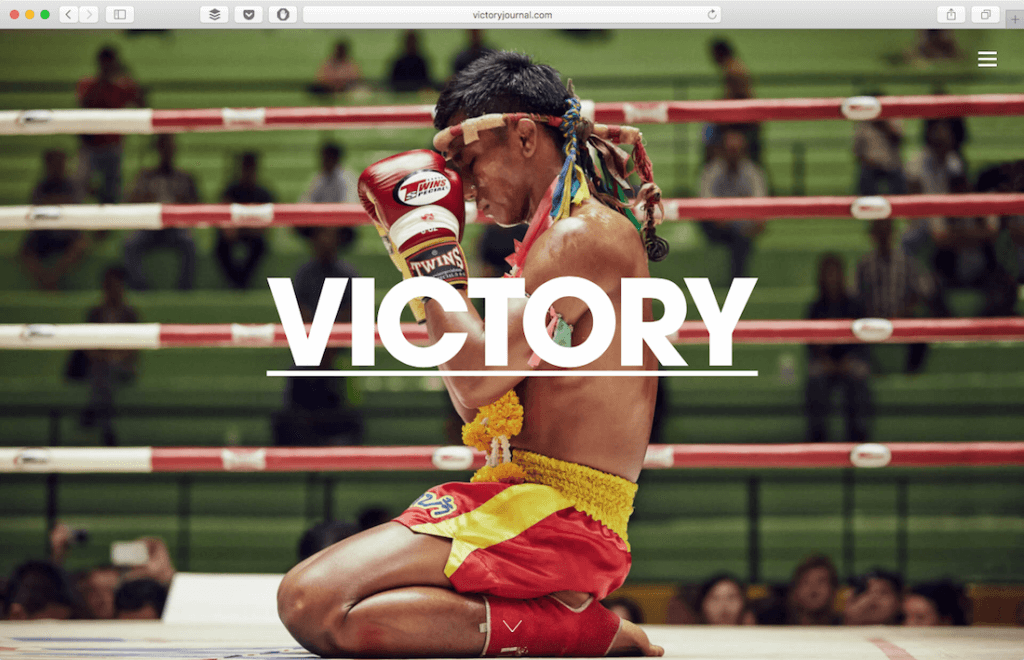 It seems typography works well both to for drawing and keeping user's attention. Large typography can be used effective to break up the grids, especially if the site has a long scrolling page.
Wrapping it up.
Whilst we think everything on this list is pretty great, don't try and fit every single one of these trends into your new website.
Some will work for some companies, others won't. Pick and choose which styles and capabilities your client both needs and wants. Trying to do too much will instantly decrease the UX of your website. So be selective, be careful, and, most importantly, be creative.
Bonus tip: Visual user feedback with Usersnap
I know, I just talked about the most prominent web design trends in 2017. Last but not least, I wanted to give you a heads-up on Usersnap, which is our very own visual user feedback and bug tracking tool, used by companies like Facebook, Google, and Microsoft.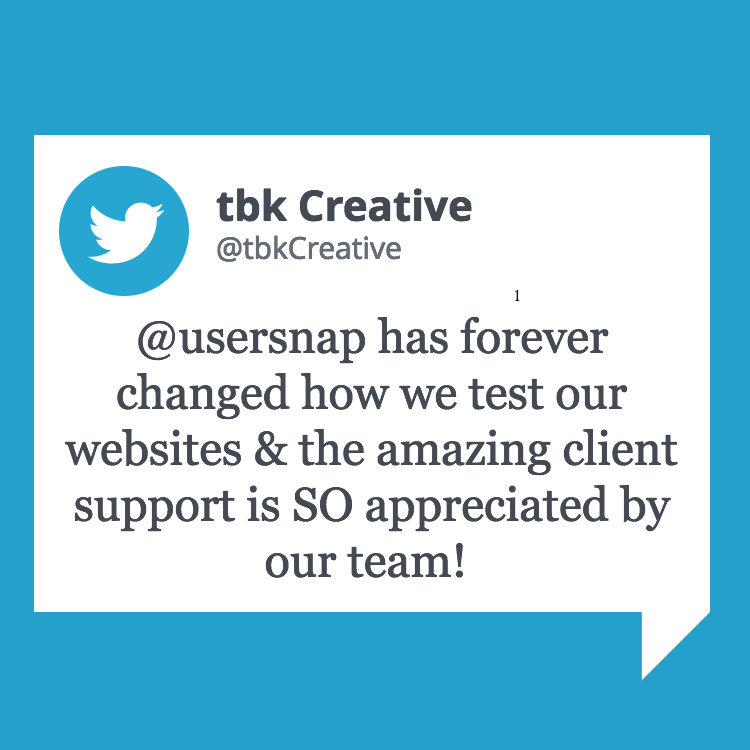 Get great user feedback in 2017 with a free Usersnap trial.
[otw_is sidebar=otw-sidebar-4]
Capture feedback easily. Get more insights and confidence.
Getting feedback has never been easier and we hope you've realized that after reading this article. Let us know what you think, your feedback is important.
And if you're ready to try out a customer feedback software, Usersnap offers a free trial. Sign up today or book a demo with our feedback specialists.