Running a web development agency, business owners cannot exist independently of their clients, client collaboration. Effective two-way communication between clients and managers, designers and web developers is a crucial process that can make-or-break the company's success. 
A common way to improve efficiency across the business is by creating systems. Collaboration software is the ideal system that helps clients and web agencies to communicate, collaborate, share files and solve various issues on the fly.
client collaboration and customer feedback go hand-in-hand. find out how for your SaaS company with our ultimate guide to customer feedback now!
Why adopting a collaboration tool is so important?
First, this type of software free you from employing IT folks to develop and manage an intranet or extranet solution. Second, a lot of client collaboration tools offer bank-grade security to ensure that all of your sensitive (and not so sensitive) data is completely safe. Want more? Better communication. Fewer misunderstandings. Increased transparency and trust. Increasing productivity by up to 30 percent. The list of benefits is almost endless.
And last but not least. The right collaboration tool helps you work better with clients, keep them happy and foster long-term business relationships. The result? Growing revenue and trust around your web development agency. 
Long story short, let's dive right in the list of top 9 client collaboration tools you should definitely test out!
Assembla is a client collaboration solution for big companies that design and develop for many clients. Large web development projects are known for being chaotic, bureaucratic and messy. Assembla turns chaos into a logical structure and provides a productive environment where teams and clients can collaborate flexibly.
Among the main features, you can find the following ones:
Task Management. Assembla helps your agency efficiently organize releases and manage the whole development process. 

Team Collaboration. Here you can centralize all communication with wikis, message boards and file sharing.

Project Management. Assembla users can keep a complete project under one roof to collaborate with clients, track time and record earning.

Subversion and Git Hosting. The tool enables you to seamlessly browse files online, compare revisions and merge code.
Speaking of the collaboration with clients, there is a quite sophisticated system of user roles, access and ability. For example, your clients or investors can be invited as 'Watchers' who submit tickets for bug fixes or feature requests (if you have given them edit permissions).
It's worth mentioning, that Assembla places special emphasis on its approach to security. The company claims that they exceed controls, compliance and security standards to ensure that clients' software development process is locked down from end to end.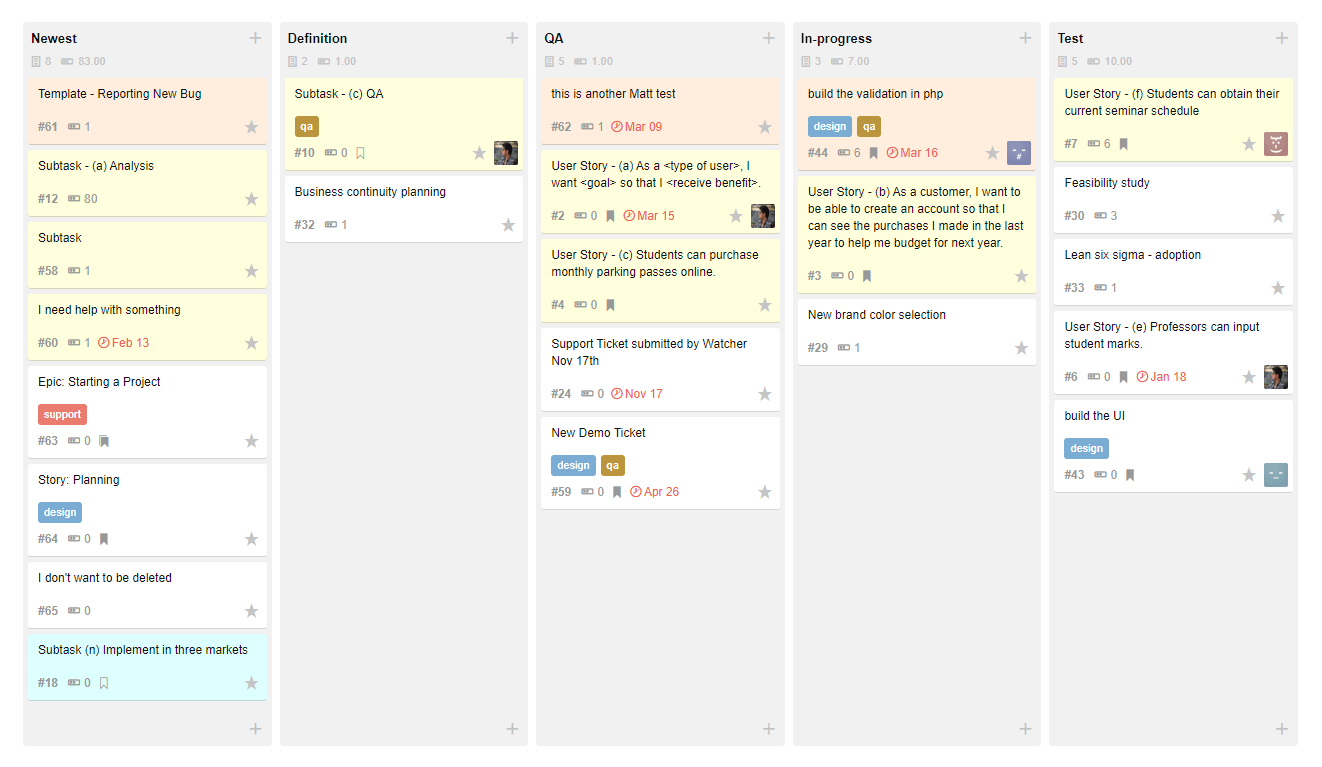 How much does it cost? When you sign up, you get a 14-day free trial with unrestricted access to full Assembla functionality. Paid plans will cost you from $10 per user per month. Enterprise self-hosted plan starts at $960 per year for five users.
When there's a need for the truly seamless team and client collaboration within your web development projects, consider Usersnap. You can get visual bug reports and customer feedback for your digital product from development to staging to production. Streamline the workflow of feedback and QA is essential to save time and make clients happy.
Let's look through a few excellent and unique features Usersnap offers. First, this software enables you to get a client and team feedback directly in your browser. Using a widget or browser extenstion. As a result, you can forget about endless email threads or spreadsheets over bug reporting for your developers.
Sounds great, doesn't it? Second, communicate with screenshots and annotations for better understanding of visual bugs and graphic issues. Usersnap also sends screen size, browser info, URL and console log recordings automatically with each ticket. 

Plus, Usersnap connects with your 20+ well-known tools like Jira, Trello, Basecamp, etc. So, you have all bugs and issues well-organized under one roof. And, Usersnap fosters advanced security and privacy approach, being 100% GDPR compatible and using SSL to secure your data.
Recently Usersnap release a new feature: Board. It's a guest view of the tickets portal designed to be easily accessible by extrenal stakeholders. Your clients can login via just their emails. This can also save you money on buying "users" for clients to use your project management tools.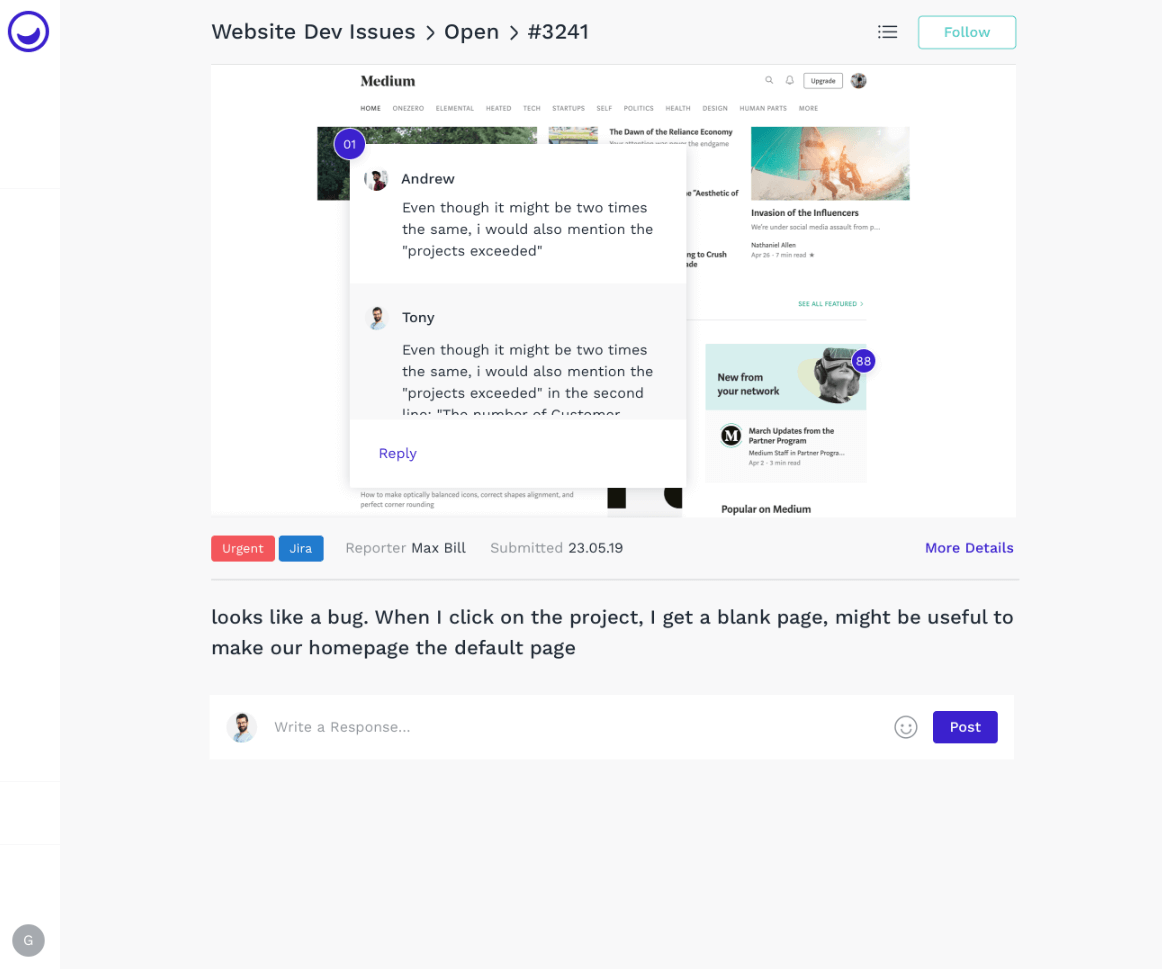 The pricing plans vary from $29 to $299 per user per month. The cost depends on the number of team members, projects and integrations you have. A free trial is available for 15 days, no credit card needed to sign up.
SmartTask is a cloud-based collaboration tool that also offers task management, project management and customer relationship management functionality. SmartTask will help you cut down on client follow-up calls, endless and messy email threads and unproductive face-to-face meetings.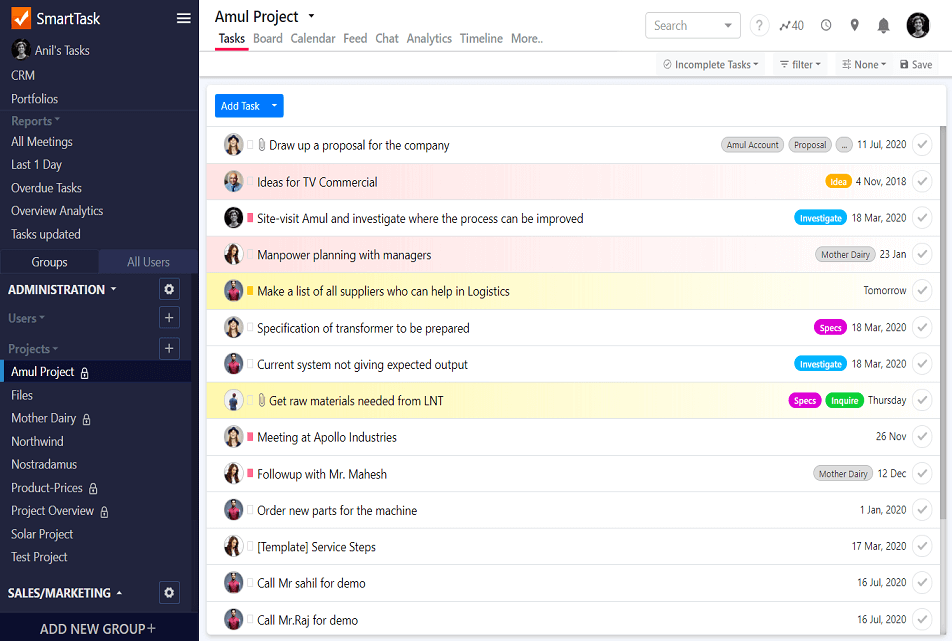 The tool has an intuitive and easy-to-use interface that enables people to get familiar quickly.  Nevertheless, with SmartTask, you will have a number of powerful collaboration features under your belt. Let's name a few of them:
Task and Project Management. Here you can see who are responsible for assigned tasks and if they meet due dates, track the progress and completion of tasks, receive notifications when comments are posted or when the status gets updated. 

CRM and Team Collaboration. SmartTask has a built-in CRM tool that allows you to track different stages of your sales process up to closing the deal. Conversations, notes, activities and other client information are located in one place. 

External partners can be invited as guests to specific tasks or projects for free.

SmartTask includes one special feature called Location Tracking. This is possible with the help of GPS functionality in native mobile apps available for iOS and Android devices. That allows you to remotely manage your business activities on the fly.
SmartTask offers a free plan with limited functionality if your team doesn't include more than 20 members. The paid plans start from $4 per user per month if billed annually.
ClickUp is an all-in-one productivity platform designed for all users—from solopreneurs to large-scale enterprises. No matter what project style you use, it provides a fully customizable and intuitive experience to organize and manage your projects, track updates, and work with your team on a single platform.
With hundreds of collaborative features packaged into a sleek and intuitive UI, ClickUp is the ideal tool for sharing, editing, and communicating with clients. Optimize your feedback processes with automatic, instantaneous updates on status changes, new comments, and activity on any task. Even invite clients into the editing process with live-editing and collaborative detection in ClickUp's Docs and Whiteboards, with links that can be shared easily via URL. Whether you're viewing your workload as a List, Calendar, Gantt chart, or Board, every teammate and client will have full transparency into who's viewing a task, adding a comment, or editing a description without worrying about overlap.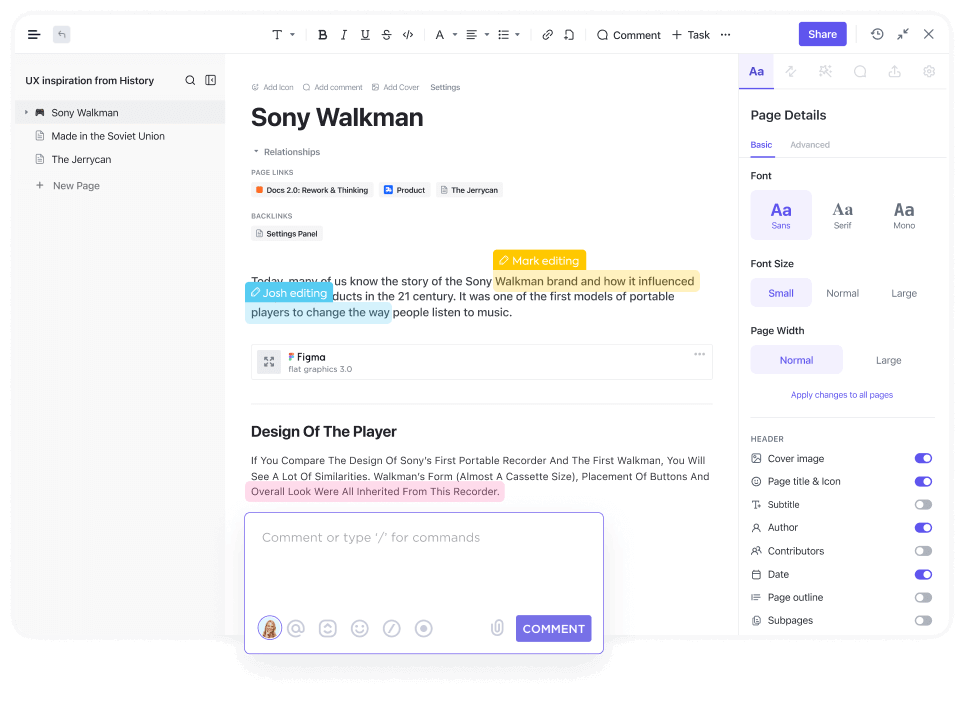 If you need a little bit more power than what SmartTask gives but don't want as much complexity as Assembla goes with, then try out Workzone. This software has more features than basic project management tools like Trello, letting you set up specific project spaces and setting various permission levels for clients, business partners and team members.
With the main Workzone features and built-in tools you can :
Keep projects and processes on track with project management functionality

Stay safe and share documents specifically for certain projects. Here you can set folder or document permissions so that each person sees only the allowed items. Colleagues, clients and vendors can now access files securely.

Brand your own intake forms and reporting features

Visualize budget and resources with the help of Gantt charts

Track events and project tasks using the shared calendar and send reminders of upcoming meetings or deadlines. 

Within Workzone you can add markup comments directly on a PDF or image. A pretty cool feature for fostering the creative review process.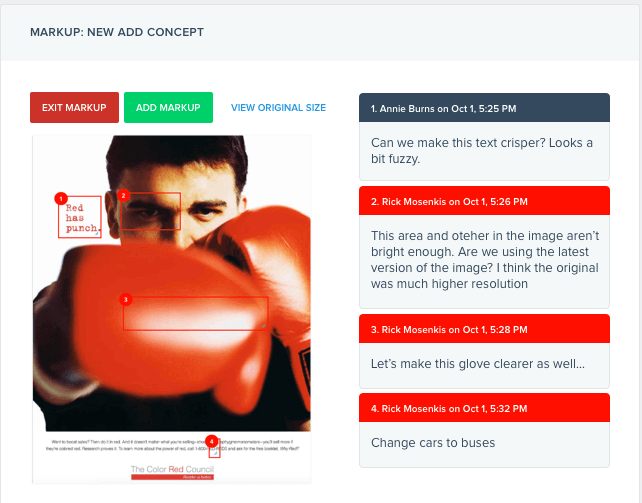 Unfortunately, Workzone does not disclose prices on the official website. The only way to learn more about how much the software cost is to request a demo with a Workzone sales rep.
A project management tool that allows you to see everything in one place so you can effortlessly manage your team, projects, clients, and freelancers. Teamwork gives you the tools and reports you need to maximize resources and never miss a billable minute again. Get a bird's eye view of every project, from milestones to project planning, budgeting, time tracking, and more.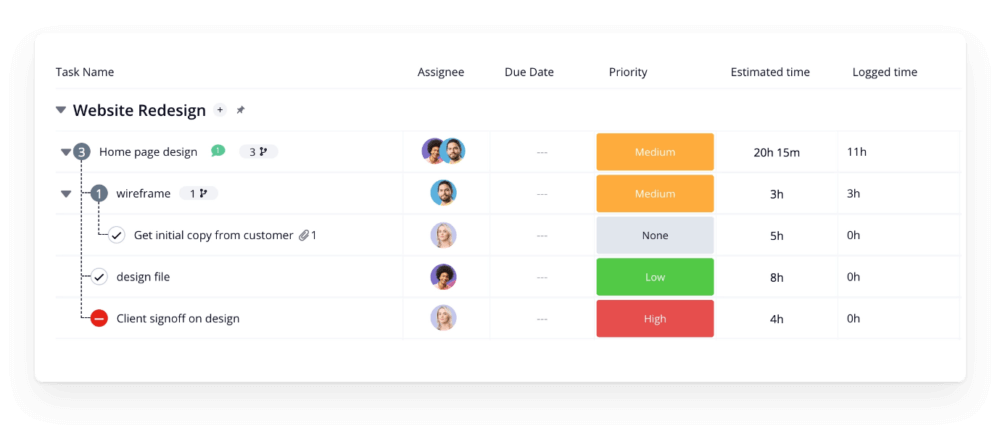 Teamwork offers multiple time-saving, collaboration-enhancing features to make project management quicker and more efficient.
Get a panoramic view of where all your projects stand, and easily spot roadblocks to keep your work moving.

Manage your team's resources effectively, from longer-term forecasting to day-to-day capacity planning.

Get a Gantt-style view of your project, giving you full visibility of your tasks and highlighting any milestones on the project date line.

Use boards to automate your workflow and provide your team with an easy way to visualise their project tasks.
Find the right plan for your team. Teamwork plans start from €10 but if you're new to project management you can try their free version.
With ProofHub, get instant access to all of your workflows, set different access for team members, stakeholders and clients, proof all of your documents in one place, get top-notch project reports… In other words, ProofHub is a powerful, intuitive and multi-lingual client collaboration tool for distributed or international teams.
In fact, ProofHub is in no way lags behind Workzone in terms of feature-rich functionality. Here you can proof and add comments right on the creative work with the participation of clients, use Gantt charts, task lists, workflows and calendars.
It seems that ProofHub is trying to replace just ALL office tools. Is this working out? It all depends on your team's needs. Let me illustrate it with the following example. ProofHub has a built-in 'messenger'. But being a developer, you are not able to share your code here because ProofHub lacks dev-friendly formatting! On the other hand, the most popular team chats like Chanty offer this functionality. As a result, ProofHub loses points. The devil is in the details.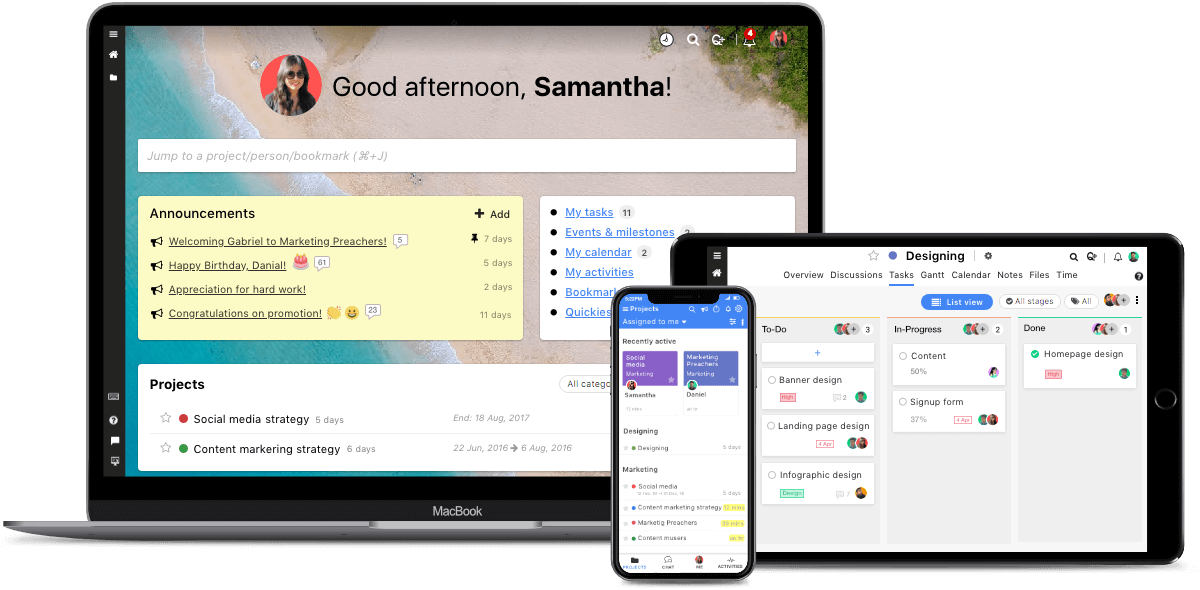 The prices vary from $45 to $135 per month with an unlimited number of users in each plan.
When clients are on the go, it's reassuring to be able to pick up the phone and speak to someone on your team about something urgent — like if the client's website is suddenly down. With Dialpad, you can have phone calls, video meetings, and even send instant and SMS messages to clients, all from one app. 
The best thing? Your client doesn't need to download anything. They can join your video conference just by opening your invite link in a web browser. If you need to have a whiteboarding session with your client, Dialpad Meetings allows you and your client to collaborate on a Miro board simultaneously: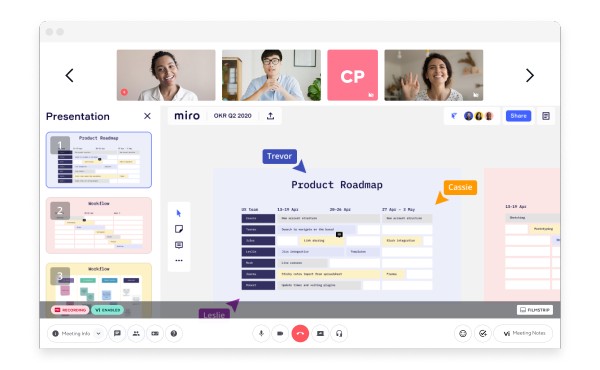 And if you need to review a design mockup together, you can easily share your screen — by sending them a text to view your screen share. Again, no app downloads needed. 
What's unique about Dialpad is their Voice Intelligence technology that uses AI and NLP to automatically identify action items and provide a real-time transcription of your call, so you no longer have to worry about taking notes. When the call is complete, you get a post-call summary and transcript to review topics that were discussed. This can then be escalated to the right person to quickly resolve the issue for your client.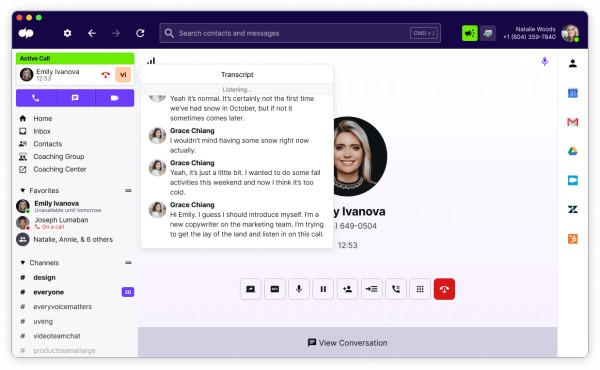 Beyond calling, messaging, and video meetings, Dialpad also offers a contact center solution for all of your customer engagement needs.
With Dialpad, you get free video meetings for up to 45 minutes and up to 10 participants. Plans for their business phone system start at $15/month and include unlimited calling within your home country, the US, and Canada (and unlimited SMS/MMS within the US and Canada), and free unlimited video meetings.
Asana is a great tool for small projects with its color coding and folder structure. When it comes to complex web development projects, the tool lacks project templates and powerful reporting capability. 
Nevertheless, Asana has many features to help you keep track of your projects – progress reports, boards feature for managing tasks, handy mobile app and an ability to sync to Google Calendar or iCal. Here you can share specific Tasks or Projects with clients using Guest Accounts (without sharing your entire Workspace with them).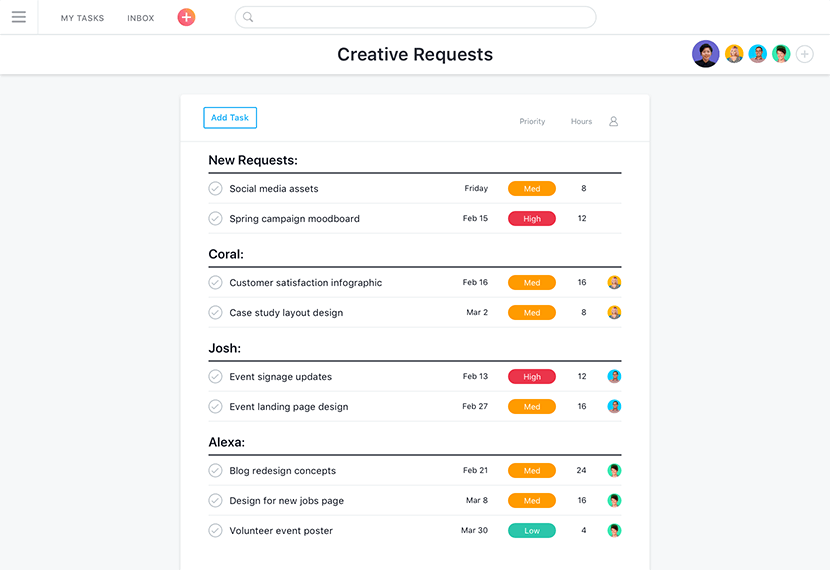 Asana offers a free basic package and advanced monthly packages available from $9.99 per month per user if billed annually.
If your workflow involves many creative tasks, take a look at Ayoa. It's a visual workspace combined of DropTask and iMindMap that portrays itself as 'the world's first all in one Mind Mapping, Chat and Task Management application'. 
The Ayoa's task management functionality called Canvas View is notable for its visual approach. Task Boards organized with the help of different visual elements, make it easier to figure out what is going on in the project. 
The most outstanding Ayoa's feature is Mind Mapping. It can be especially useful for creative-focused web development agencies. The tool allows you to add ideas as soon as they're generated. Then, here you can quickly arrange your thoughts as branches and then turn them into tasks, all from one place. What's more, the Mind Mapping feature allows you to invite others to join your Mind Maps, so you can start collaborating with clients on new ideas.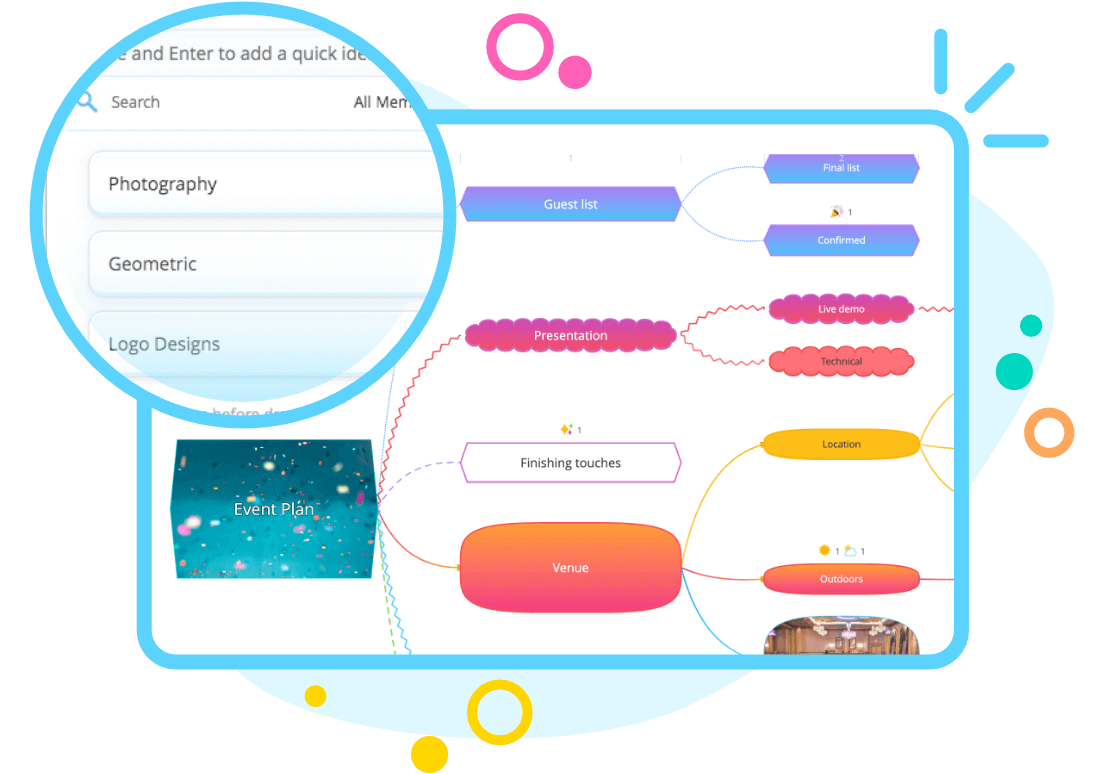 The cost strongly depends on the number of your teammates. For instance, the individual plan starts from $10 per month if billed annually. If you have 40 people on the board, Ayoa will cost you $100 per month if billed annually. 
Sometimes productive client collaboration is impossible without face-to-face meetings. Here comes the need to adopt some video meeting tools like Whereby. Whereby is a well-known Apper.in that had to change its name after a long-standing trademark dispute. 
Despite the brand tweaks, Whereby is still a good old video meeting tool with an easy-to-use and intuitive interface with no need to download or login to the app. Its free main features include one-click meetings and screen-sharing available both on desktop and mobile. To be exact, the free plan allows you to have only one meeting room shared with up to four participants.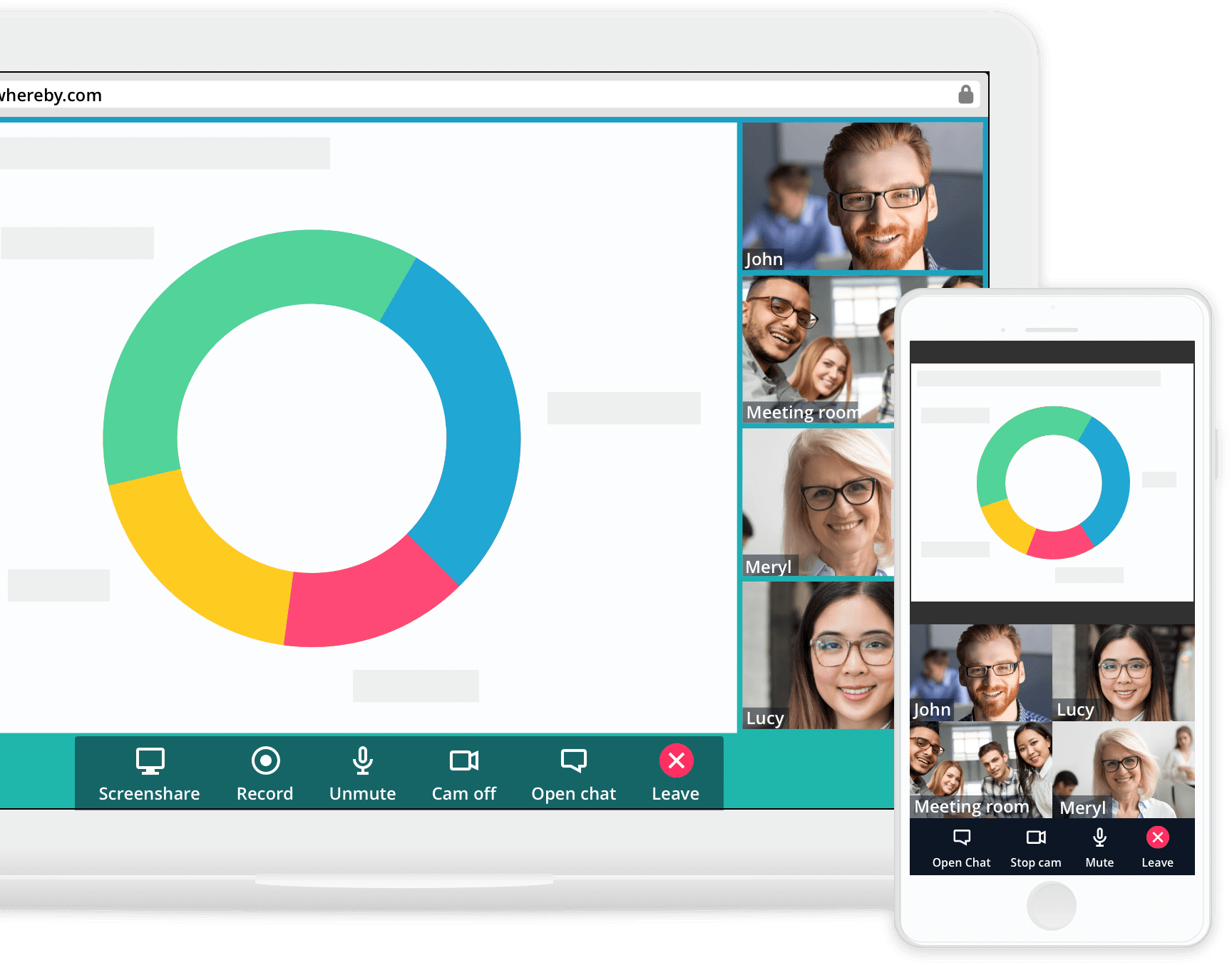 The paid plan starts from $9.99 per user per month and offers some pro functionality like an ability to arrange a branded room for online meetings, the Recording feature and three meeting rooms with up to 12 participants in each one.
Manage Client Collaboration and Communication Effortlessly 
To adopt or not to adopt? The reasons are quite evident. Faster and better decision making. Effective and painless problem-solving. Joint thinking and innovative ideas. Increased efficiency. Long-term and mutually beneficial relationships with clients. 
In the article, we have analyzed the top 9 client collaboration tools for you to consider. Which one should you choose? It all depends on the needs of your web development agency. 
Whichever software you will prefer, every above-mentioned client collaboration tool will allow you to manage the relationship with your clients smarter. All the best on your road to productive and happy relationships with your clients!
Julia Samoilenko is a marketing manager at Chanty — a simple AI-powered team chat. This powerful and free Slack alternative is aimed to increase team productivity and improve communication at work. With five years of experience in digital marketing, Julia is responsible for Chanty's online social media presence and public relations. 
Capture feedback easily. Get more insights and confidence.
Getting feedback has never been easier and we hope you've realized that after reading this article. Let us know what you think, your feedback is important.
And if you're ready to try out a customer feedback software, Usersnap offers a free trial. Sign up today or book a demo with our feedback specialists.