Ever wonder what a chief product officer is up to? Maybe you want to become one yourself one day! Well, the CPO position has certainly grown and evolved over time.
In short, the CPO oversees all aspects of a product's vision, design, and development. They are essential in creating a robust and helpful product that fills a void in the market while addressing customer feedback. However, their (and all product team members') superpowers and role in SaaS growth is invaluable! In this article, we'll detail to you all the things you need to know about the CPO, their superpowers, and role within an organization!
What Is a Chief Product Officer?
Also known as the Director of Product or VP of Product, the chief product officer leads the product management team, which consists of product managers with varying levels of responsibility.
The chief product officer's responsibilities include making many product-related decisions, including development, marketing, and design, among other things. They ensure the seamless delivery of products to customers.
Characteristics (Superpowers!) of a Chief Product Officer
To successfully fill the chief product officer role, there are specific virtues of a CPO that set them apart from others.
Obsession with the customer's problem
To be an effective CPO, an individual must have a near-obsessive desire to solve the customer's problems. They should also have a strong desire to contact the customers regularly to ensure all needs are being met.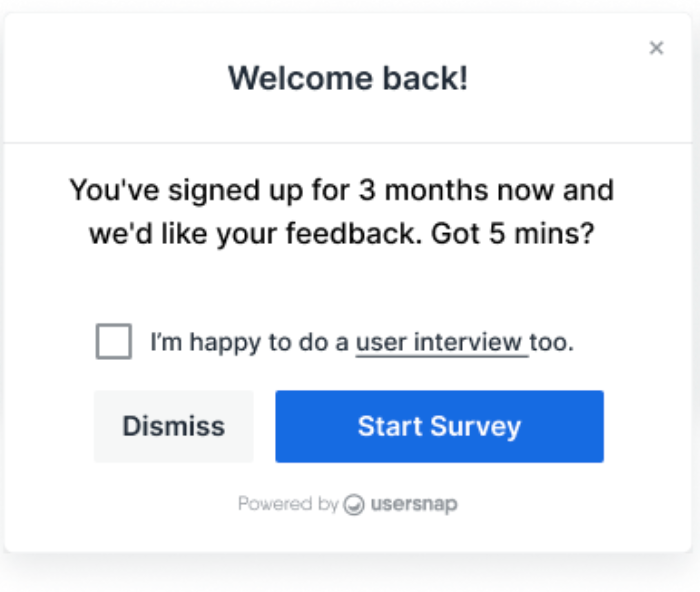 A great CPO will empathize with the customers, anticipate their needs, and address any potential problems in a timely fashion. The CPO should be able to say, with conviction, "this is what a customer will feel when using this product."
Business savvy
CPOs need to be very business savvy to be successful in their roles. They must understand all aspects of a business to thoughtfully plan for the company's future. Many business decisions fall on the CPO's shoulders, including those that affect company-wide issues such as infrastructure or restructuring.
A CPO must be able to seamlessly align their goals with those of the company. In addition, they should be able to use metrics and analytics to facilitate business growth and product success. They will also know how to differ between a product owner vs. product manager and will wield that knowledge successfully.
Design focus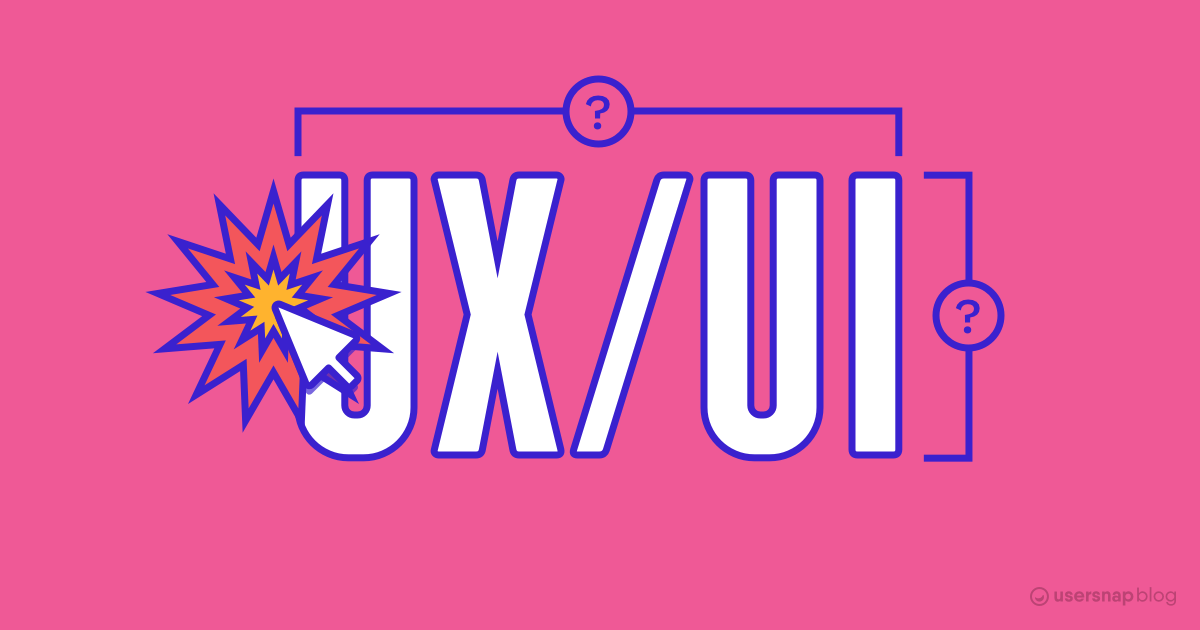 The importance of product design can't be lost on a CPO. Even the best product is only useful if it offers a good customer experience, which means a CPO must have an eye for design.
Every aspect of a design must be carefully considered when developing a product. Word choice, font, color scheme, and graphics can all impact potential customers. It's the CPO's job to make sure that impact is positive.
Data-driven thinking
The best CPOs know that data-driven thinking is the best way to get results. These CPOs don't assume they know the answers. Instead, they look to specific metrics and seek data to inform their decisions.
Data can help reveal trends in the market and within the company, which can help a CPO make revenue forecasts. Accurate revenue forecasts can help the CPO and other chief officers make business decisions with confidence.
A CPO must use data to convince stakeholders to demonstrate a product's effectiveness or usefulness. They must also use qualitative and quantitative data to back up requests for increased funding or resources.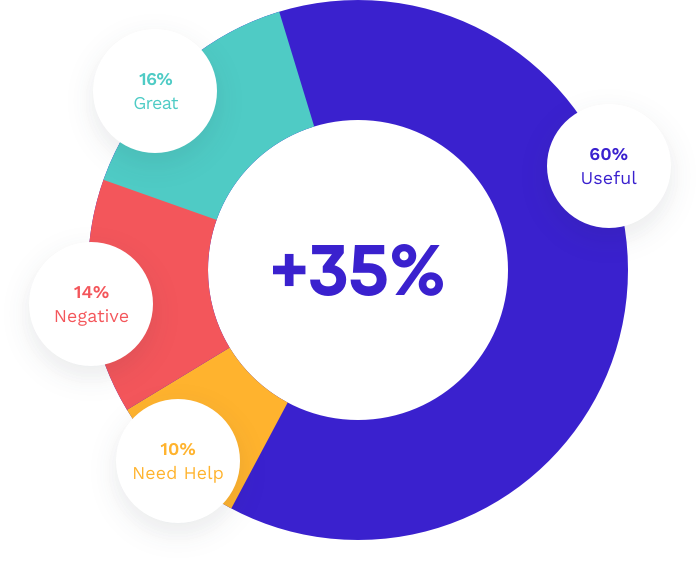 HINT HINT: Usersnap's customer feedback platform is perfect to collect, manage and act with confidence on product decisions.
Insatiable curiosity
Life-long learners make the best CPOs because they constantly look for ways to change and improve. They look for the who, what, and why of existing products and seek ways to improve them. In essence, they never stop looking for ways to grow and expand, which is a key factor in keeping a business running.
Technical fluency
The technical side of products or projects can often be lost on those on the outside. A CPO should be able to clearly explain all technical aspects of a product to stakeholders. They also need to understand what goes into product engineering to better know what changes or improvements will be possible in the future and which ones won't.
Vision
When you bring all of the above traits together, you'll find a leader who has a thorough understanding of what makes a product work. They have the drive, curiosity, knowledge, and personality to bring together all company areas and rally them behind a single product.
A CPO should be able to craft a vision that energizes the entire company. They can dream up something that will allow stakeholders to see the company stepping into the future as a genuine contender among competitors.
Roles and Responsibilities of the CPO
A CPO always aligns product features with the company's vision and the consumer's needs. As a result, the CPO can facilitate product-led growth by developing a vision and strategy that fosters seamless production. The CPO guide of any company will outline all of these roles and responsibilities.
Developing product vision
A company's mission should be reflected in its product offerings. Therefore, the role of the chief product officer is to ensure a product clearly and thoroughly aligns with the company's core values.
To ensure this alignment, the CPO must define the value and mission of the product itself. They will need to outline how the product will affect customers and what need it fulfills. These goals will be clearly defined in a product vision statement, which should make sure your team "gets excited about building the product".
Developing a product strategy
A product strategy outlines how a company will turn a concept into a sustainable and profitable product. It's a detailed plan that describes why a company wants to develop a product, what it plans to do with it, and how it intends to do it.
The product strategy takes a high-level product vision and turns it into a roadmap toward development. It will also outline which steps and initiatives to prioritize to avoid wasting time or resources. A CPO will be responsible for designing and carrying out the product strategy.
Managing cross-functional teams
The best recipe for a winning solution is a coordinated, interdepartmental push to achieve success. A CPO must coordinate employees from various functional areas, including software engineers, product managers, UX/UI designers, analysts, and marketers.
Product marketing
A key element of product development is creating an effective marketing strategy. As the person in charge of marketing and sales, the CPO will always need to make sure the product meets consumers' needs and reaches the intended customer base.
In addition, the CPO also ensures that products are continuously being refined to address consumer needs and avoid early obsolescence. This involves an in-depth look at product analytics and the ability to translate that data into actionable steps that can "address issues such as low consumption or poor conversion rate."
Customer research and product analysis
Research and product analysis are vital steps in the product development process. These steps facilitate all areas of project management, from conception to completion. A CPO will know the ins and outs of research and analysis and use them to the team's advantage.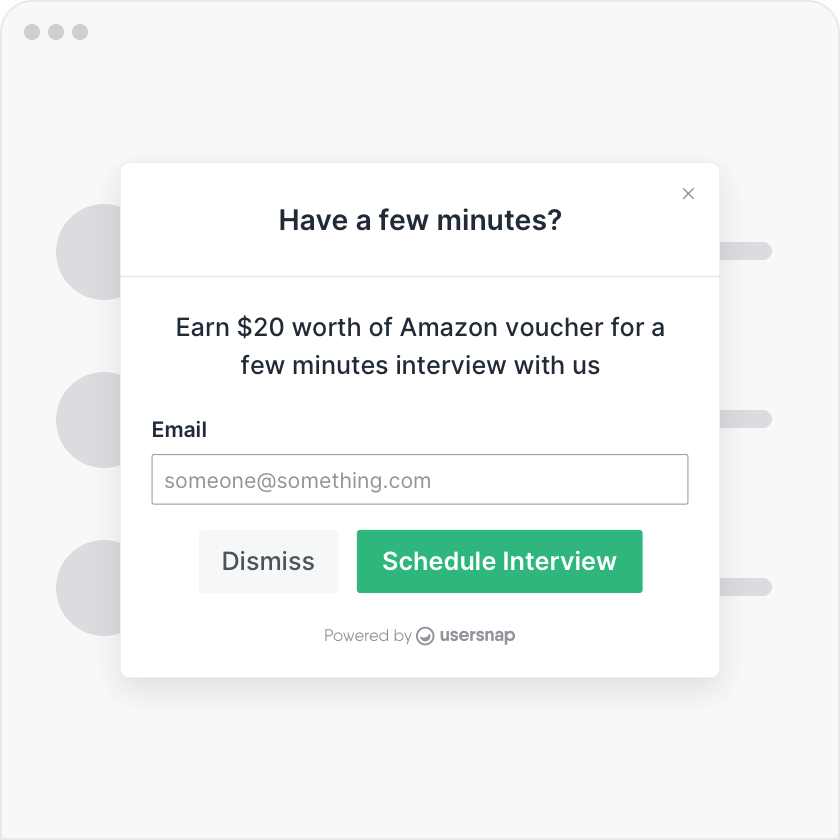 The CPO will initiate and supervise all aspects of customer research and data collection to get insights into the needs and desires of consumers. The data can also help inform decision-making for product improvements and changes in the future.
Needed Skills of a Chief Product Officer
A CPO requires some specific skills to successfully perform their duties. These skills involve a variety of business, interpersonal, and strategic abilities.
Communication
Collaboration is a vital part of a CPO's job. A CPO must communicate with all stakeholders of a product, from engineering to the consumer. To be effective at their job, a CPO needs to possess the skills to communicate smoothly and effectively across the organization.
Leadership
A CPO is, above all, a leader. They oversee various departments and multiple projects and are integral in developing new products. Strong leadership is incredibly important when it comes to growth for SaaS companies, which, according to Basha Coleman, "has been the largest and fastest-growing market segment since 2019. Undoubtedly, the ability to guide and manage a product team using a project management tool like Monday is crucial for a CPO.
Strategic product vision
A CPO needs to answer the question of "why" a product should be developed and when. To answer that question, the CPO needs to be able to seamlessly align product development with the company's overall business goals.
Critical product analytics
A CPO must be well-versed in the product's features and benefits and any other aspects of the product that could lead to future product improvements. Using product analytics will help facilitate improvements in the future. This involves using product feedback, which is a critical tool for any product team.
Ability to persuade
A CPO must have strong persuasive abilities to properly develop and sell a product. There are many moving parts when it comes to product development, and a CPO must be able to persuade all areas to keep their forward momentum going.
Sensitivity to customers
An effective CPO needs to be sensitive to the wants and needs of customers. Therefore, a CPO will conduct a customer discovery to provide a clear picture of what customers expect of the organization. Fulfilling those expectations is what will lead the product team to success.
Customer engagement
As the person in charge of the product organization, a CPO must properly and effectively engage customers. A CPO can help steer the organization in the right direction for future product development by listening to and understanding customers.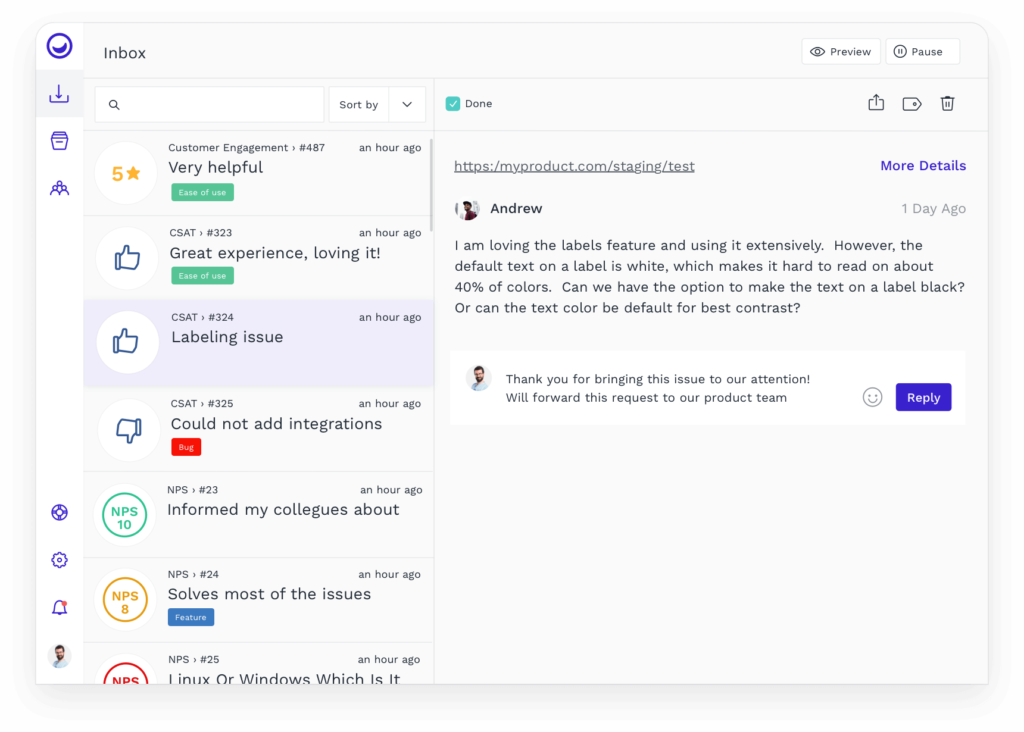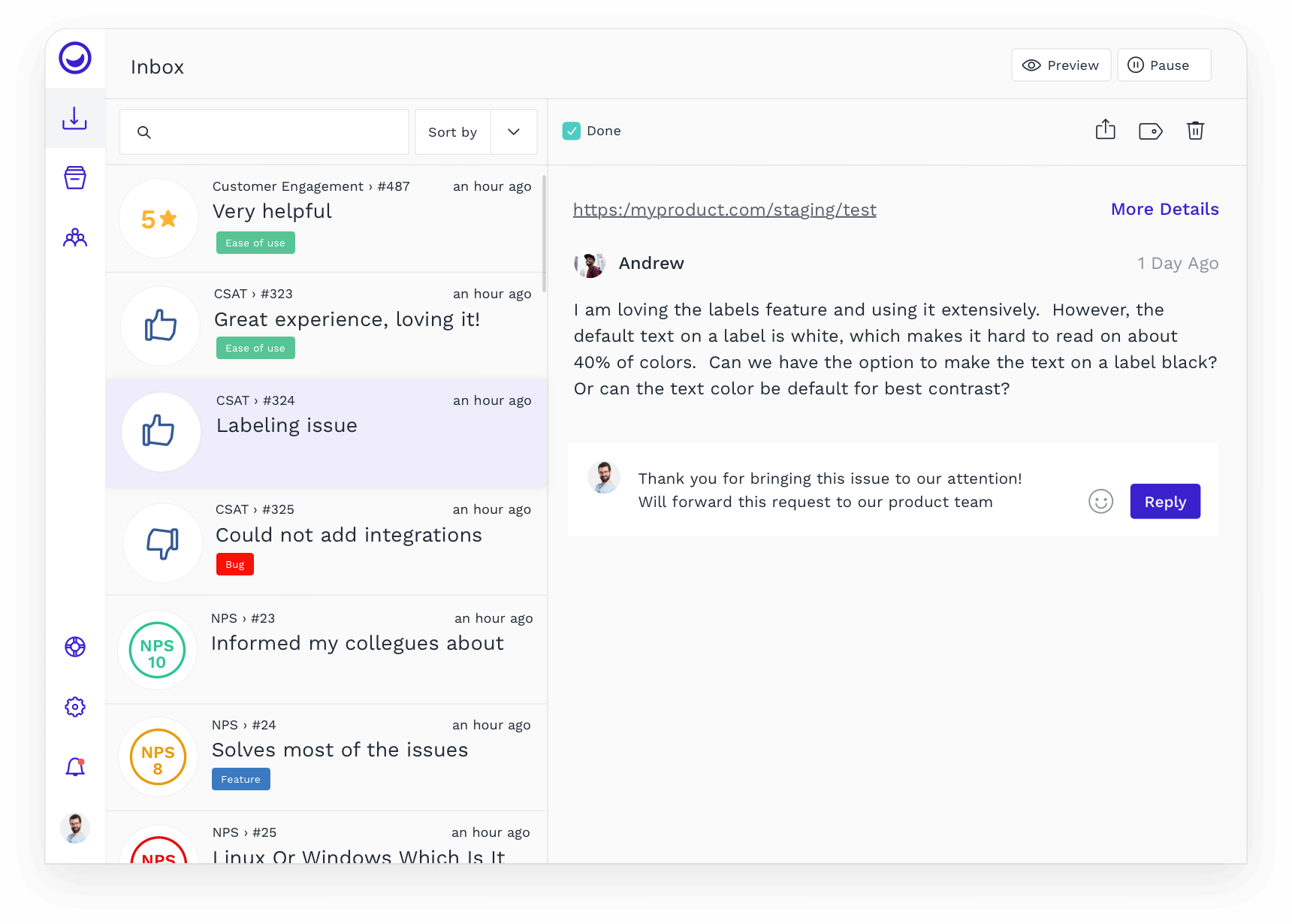 Decision making
CPOs need to make decisions daily. To keep their department running smoothly, a CPO needs to make the right decisions in a timely fashion.
Data-driven reporting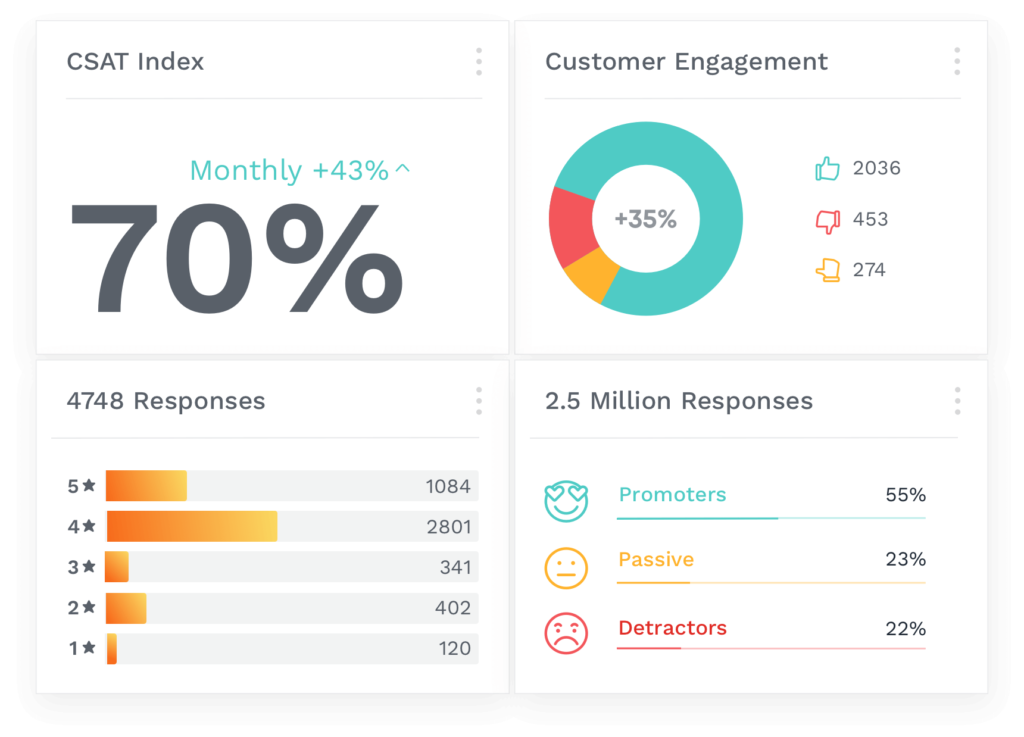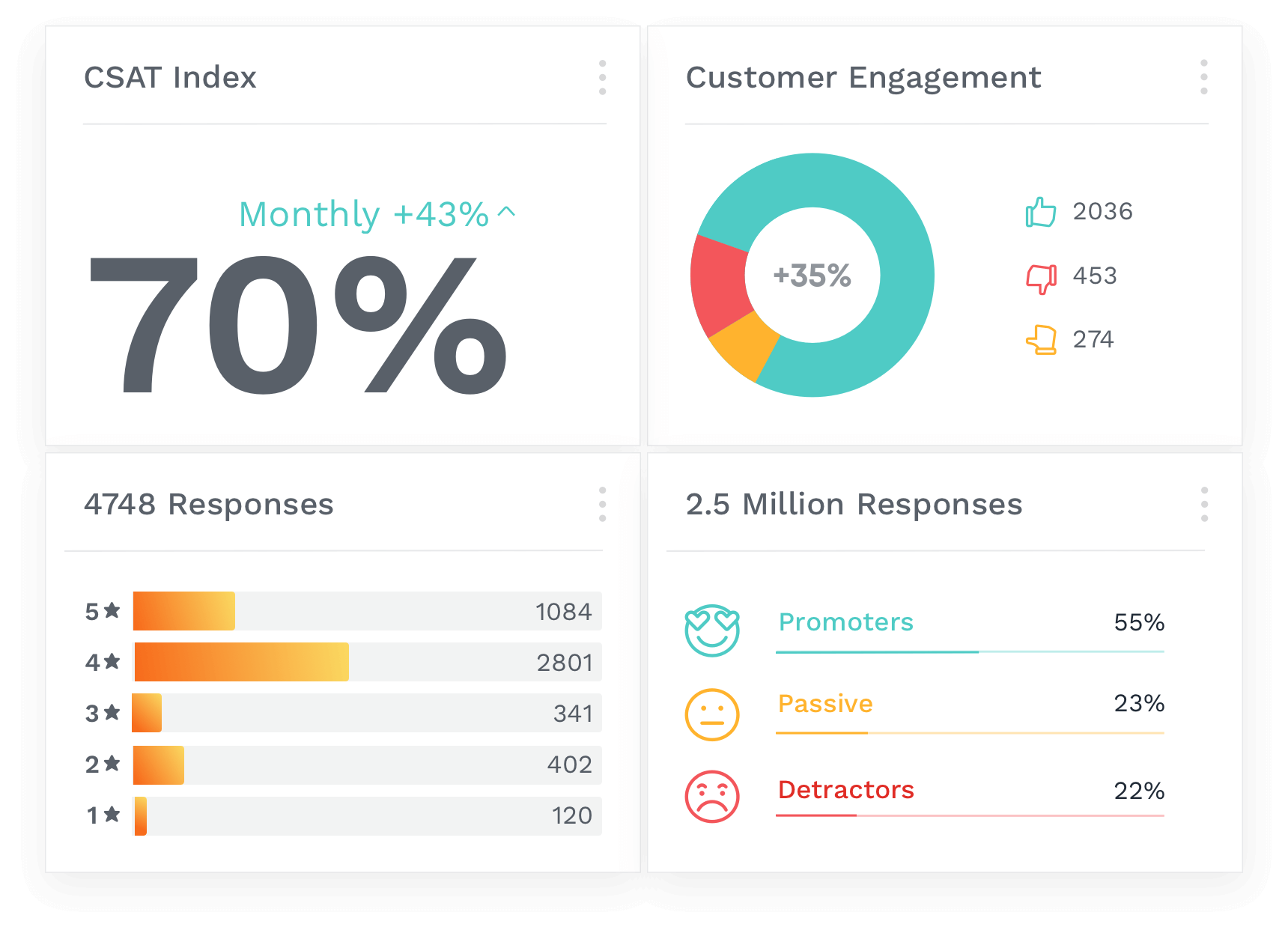 A CPO must have a thorough understanding of data-driven decision-making and data-driven reporting using quantitative and qualitative data. This data can provide crucial information about what and how products should be developed, potential revenue, and what type of user activity and engagement can be expected.
Detail-oriented
An eye for detail is one of the most essential skills a CPO can possess. Catching small details and improving on them will continue to facilitate the development of products that will meet and surpass consumers' needs.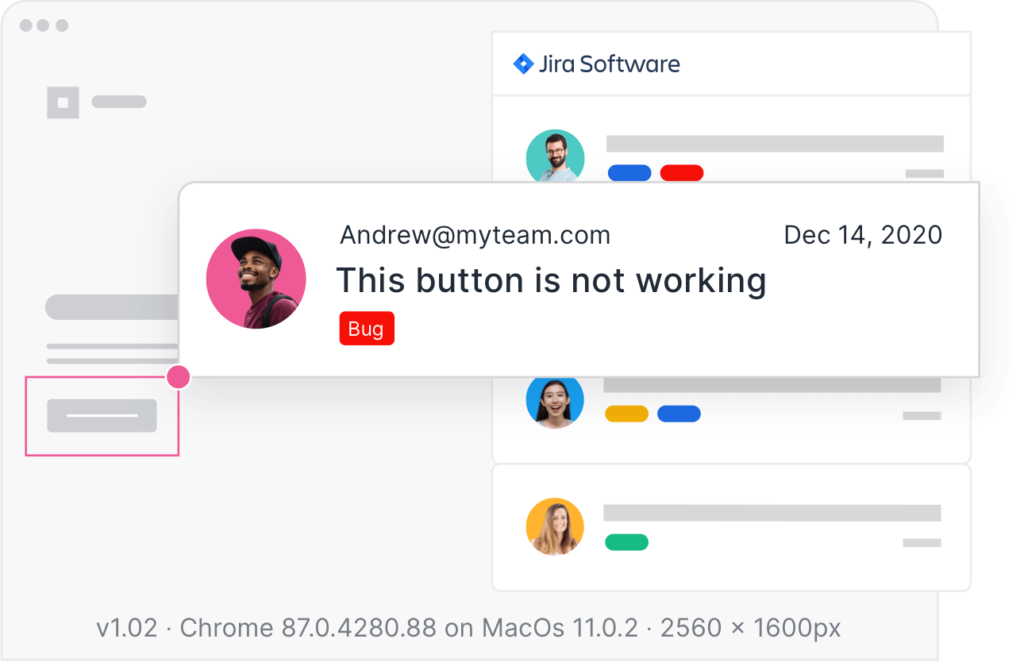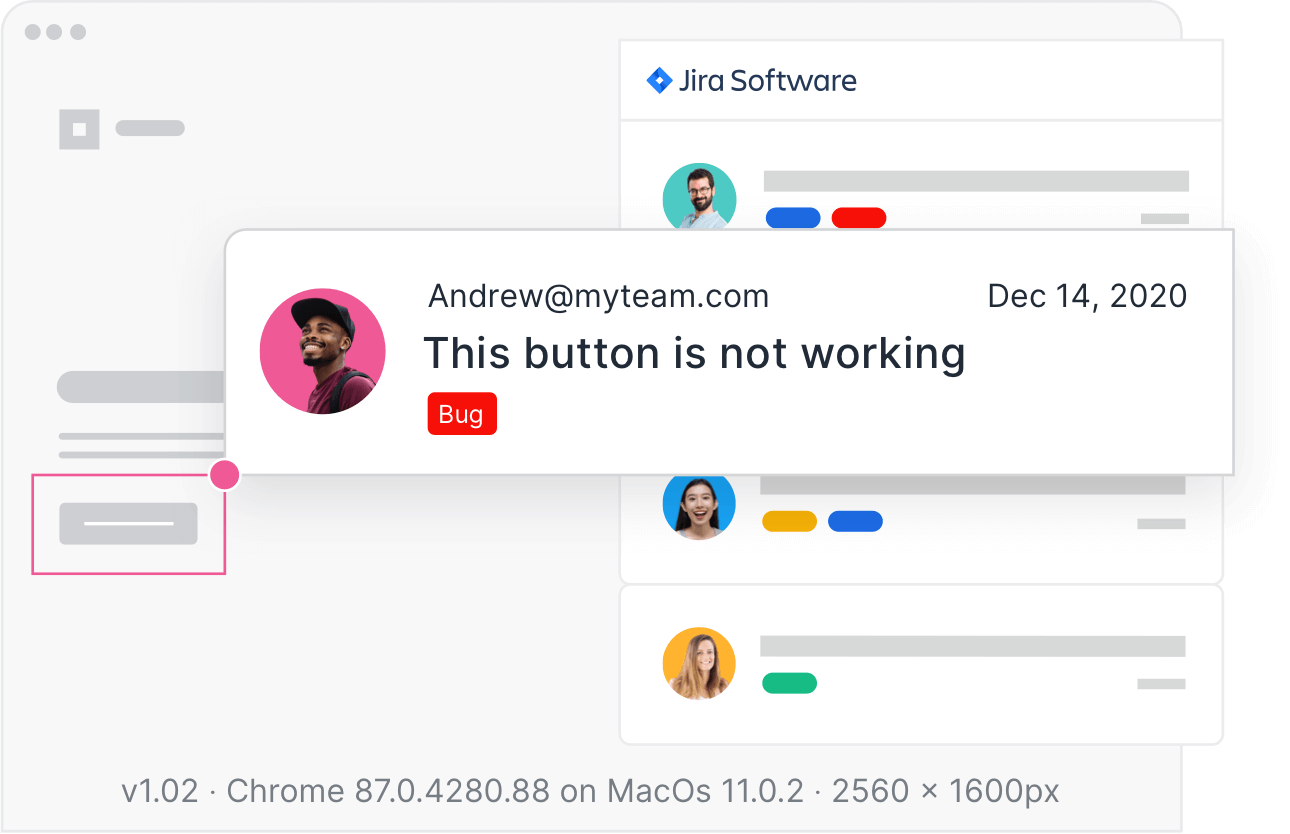 How to Become a CPO?
The road to becoming a CPO can be quite long, but finding a CPO job is by no means out of reach. The right mix of educational and professional experience combined with a personality that encompasses all that's been discussed is the best way to head down the chief product officer career path.
At a minimum, employers will require a bachelor's degree in information technology, economics, business, IT product management, computer science, or other related fields. Considering the level of expertise required of a CPO, many employers will require higher education, including a master's or doctoral degree.
A CPO candidate must demonstrate that they will be a steward for the business who will protect all vital assets. They must emphasize efficiency and effectiveness in finance and develop long-term plans to improve the company's financial performance. They must also drive business initiatives to keep the company competitive within its marketing field.
How Much Does a Chief Product Officer Earn?
The average CPO's salary varies depending on what source your consult. According to Payscale, CPOs make an average of $183,724 per year. However, Glassdoor reports that a CPO's salary averages $193,636, while Indeed reports an average yearly salary of $215,647.
There are caveats to these numbers, too. With twenty years of experience, Payscale claims a CPO can make $291,000 per year. CPOs are also often eligible for bonuses ranging from $1,000 to $143,000 per year, depending on their company and achievements.
| | |
| --- | --- |
| Salary Source | Average Annual Salary |
| Payscale | $183,724- $291,000 |
| Glassdoor | $ 193,636 – $ 263,000 |
| Indeed | $ 215,647 |
Chief Product Officer vs. Chief Technology Officer
In most companies, the chief product officer and chief technology officer are two separate entities that work together to ensure a company's goals are achieved. However, in smaller companies or those looking to downsize, these roles are sometimes condensed into one position, the Chief Product and Technology Officer, or CPTO.
There are some key differences between CPO and CTO, though, mainly in their involvement in strategy, innovation, customer relations, and metrics. It's important to be able to answer the question of, what does a chief product officer do? and be able to differentiate those roles from a CTO's.
Strategy
The role of the chief product officer is to ask why a product is needed. Then, they design the strategy for what products will be created and make sure the product serves the company's overall vision.
The CTO takes the product vision crafted by the product team and outlines how it will be designed. They're responsible for the development and delivery of a product.
Innovation
The CPO makes decisions about product design by studying customers and the market. Their goal is to create a better customer experience by providing value to their products.
The CTO studies technology related to product development and informs the product team and other stakeholders how a product can be developed. They help determine how the product can solve the problem it's intended to solve.
Customers
The CPO needs to have a thorough understanding of customer behavior and how customers make decisions. They act as a representative for the customer by informing their decision-making using data collected from consumers.
The CTO relies on the CPO to keep them informed on customer wants and needs. The CTO will take the knowledge they receive from the CPO and apply it to their own decision-making.
Metrics
The CPO uses metrics to study a customer's experience with a product. Metrics show a CPO how a product performs in terms of revenue growth, consumer engagement, and customer retention.
The CTO uses metrics to understand whether a product is performing as intended. Then, using those metrics, the CTO helps the product team make the recommended changes.
The Product Team Structure
There is a standard team hierarchy that can be outlined in an organizational chart, or org chart. The roles within a product team are detailed below.
Associate Product Manager
The associate product manager is essentially an apprentice to a product manager. They are responsible for gathering customer data, conducting customer research, coordinating with stakeholders, and working with their teams to develop ideas for products and product improvements.
Depending on the organization, an APM might work directly with engineers designing products. In other companies, an APM might have a more hands-off role focused mainly on facilitating development rather than actively participating.
Product Manager
A product manager is responsible for leading teams to develop products for a company. They design the business strategy behind products, coordinate with other areas within the business during the design process, and take responsibility for the product's success.
The product manager focuses on the intended use of a product, competitor research, and whether or not the product fits the company's overall mission. Product managers can manage entire product lines or individual products, depending on the company and scope of the project.
Senior Product Manager
Senior product managers lead PMs and APMs through the course of product development. They work alongside managers from other areas of an organization, including IT, engineering, and sales.
Senior product managers are also responsible for product promotion. They work with marketing to develop a long-term sales and marketing strategy that will help achieve the company's goals. They also communicate all aspects of their product plans to stakeholders.
Director of Product
Directors of product oversee all tasks and projects that are in motion with product managers. They take a birds-eye-view of all product projects to ensure all products are being developed to align with the company's vision.
The director of product has a more hands-off role than the PMs and senior product managers. They handle the management of the managers but focus more on the big picture.
VP/Head of Product
The VP or head of product title is often used interchangeably with Director of Product. It's more common to see this role in larger companies where product development requires more oversight.
A VP is often responsible for managing the budgets of projects. In smaller companies, they are usually the most senior product team member.
Chief Product Officer
The CPO is the most senior position within the product management hierarchy. They manage the other department leads and teams in charge of product development to ensure the best products are engineered for customers. In addition, they work with other chief officers, including the chief product security officer, to make sure products are developed as intended.
Chief product officer is often used interchangeably with VP of Product and Director of Product. In smaller companies, the roles are generally combined under the umbrella of CPO. In larger companies, the roles might be spread out.
Activities of a Product Team
There are three different types of activities that a product team partakes in: tactical, strategic, and operational.
Tactical activities
Tactical activities focus on short-term goals and put a product team member in the shoes of the consumer. The team member will need to know and understand the consumer's roles and how the consumer will use the product. In doing so, they will help their team design a product that is highly functional and fills a void.
Strategic activities
Activities that help inform how a product will bring value to customers, how it will differ from the competition, and how its completion will help align with the company's objectives are called strategic activities. This is where results are defined.
Strategic activities define the direction of a project and allow team members to determine where resources should and shouldn't be allocated. In addition, they show how the product will benefit the business as a whole.
Operational activities
The bridge between strategic and tactical activities consists of all of the operational activities within a project. This is where milestones, metrics for success, and how a strategic plan will be laid out are defined.
Operation activities strive to answer four questions:
Where are we now?
What are our goals?
How do we achieve those goals?
How do we measure success?
Once these questions are answered, an operational plan is complete.
FAQs
Here are some of the most common questions other people have regarding a career as a chief product officer.
What is a chief product officer's salary?
The average CPO salary ranges from $183,724 to $215,647 per year.
How do you become a chief product officer?
To become a CPO, you must complete specific education requirements and have the necessary industry experience. The amount of knowledge you'll need will depend on the company you want to work for.
What makes a great chief product officer?
A great CPO is a visionary with strong leadership and collaboration skills.
What is the difference between a CMO and CPO?
A CPO is in charge of leading the product development process. The CMO, or chief marketing officer, is in charge of marketing those products.
Capture feedback easily. Get more insights and confidence.
Getting feedback has never been easier and we hope you've realized that after reading this article. Let us know what you think, your feedback is important.
And if you're ready to try out a customer feedback software, Usersnap offers a free trial. Sign up today or book a demo with our feedback specialists.