Not long ago we published the post "Bug tracking explained in funny GIFs". We had a lot of fun writing it and got a lot of positive reactions. Therefore, we decided to write another post about a topic that is equally relevant to us: User Acceptance Testing. Many of our customers use Usersnap for User Acceptance Testing and we have written a few serious articles about this topic.
If you are new here: User Acceptance Testing is often the last step in software development. The idea is to test if a product works for the user. If you want to read more about how to get started with UAT we have some interesting articles for you. If are just here for the fun, read on! 🙂
How you feel when your users are testing your product for the first time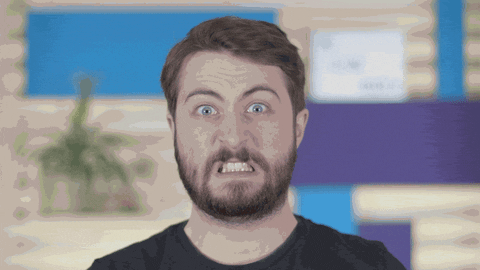 What your colleagues say when you announce that you are doing UAT Testing. Again.
What your testers are saying when testing your absolutely innovative, disruptive product
How you feel when feedback comes in
What you want to do:
What you do instead:
And when you are ALMOST finished
And you are still the last person to leave the office
Wrapping it up.
I hope you enjoyed those GIFs. Make sure to give it a tweet or share the fun with your colleagues and friends. If you're here for some more serious content, I'd love to recommend the following articles on User Acceptance Testing (UAT):