The Usersnap team was working hard on one of the biggest features since launching Usersnap and its dashboard. We are super-excited to announce the all new Usersnap search! And to be honest: searching will never be the same…Promised 🙂
Meet the Usersnap Search
I'm happy to welcome a new member to our Usersnap dashboard. The Search. The Usersnap search allows you to upgrade your web experience.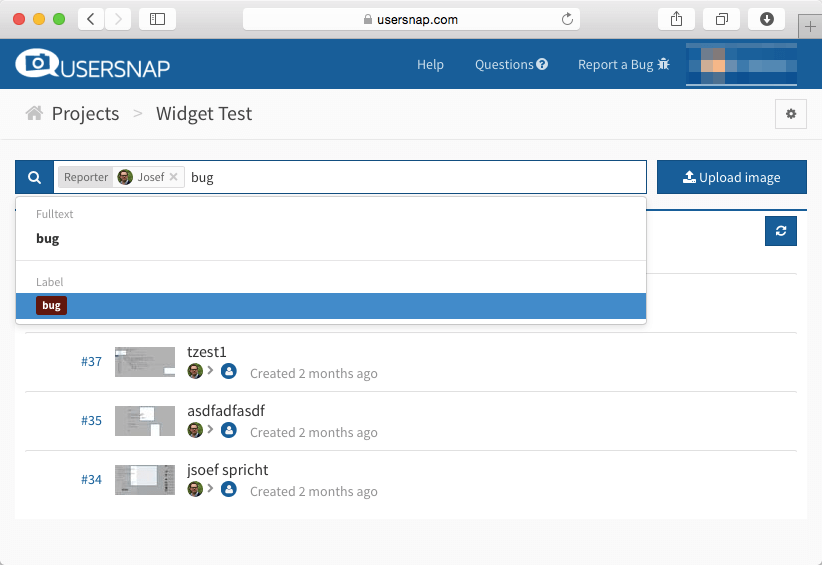 Having created a lot of screens and bug reports with Usersnap your project dashboard get filled up pretty soon. Searching for certain information, screens or bug reports can become quite challenging, especially if you haven't educated your bug reporters about certain "keywords" 😉
Because of this, we imagined implementing a completely new way accessing your information requested. On the one hand the access to the information should be as easy and fast as possible. On the other hand we wanted to hook you up with a tool that is more than just a "search". We wanted to create something that helps you to become even more productive by using Usersnap.
We are super proud to show you the brand new search…
Labels, Reporters, Assignees, Fulltext…
To be honest, it isn't just a search. Without doubt, the Usersnap search is more than just a search and it will change your way of searching. Ever been annoyed by not finding the information you were searching for? With the Usersnap search we offer you different options in order to get access to the information needed as fast as possible.
Labels: re-organize your projects
Have you ever tried the Gmail search? Yes, you did? Well, then you probably know how annoying it is searching with different labels. Because of that we thought about an easy and user-friendly way of searching for labels (or you can also call them tags).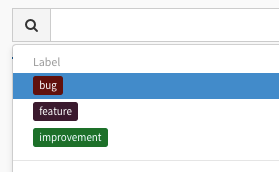 You don't even need to start typing. The Usersnap search provides you with your used labels after clicking in the search box.
How can you create labels?
Haven't noticed the feature of labelling your screenshots? No problem, it's so easy you'll use them permanently. An existing or a new label can be added to any new screen which is created with Usersnap. Just enter your wished name and you can create a new label or add an existing one (if there's already a label with the same name).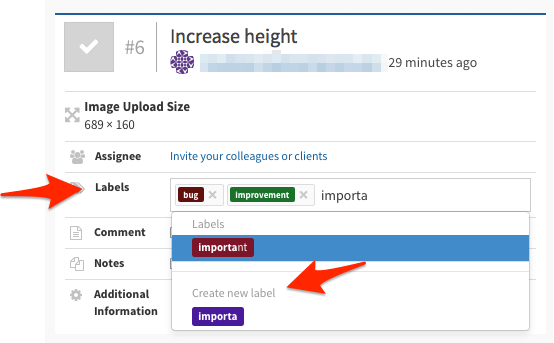 Reporters: See how busy your bug reporters are!
Do you use Usersnap as a team? You'll probably love this. With our new Usersnap search you can find all sreens and bug reports a certain team member created. Looking for all screens created by one of your website testers? Just type in the tester's name or scroll down to "Reporter" and you can select one of your bug reporters:

Et voila, all screens and bug reports created by your selected reporter appear in the project list below: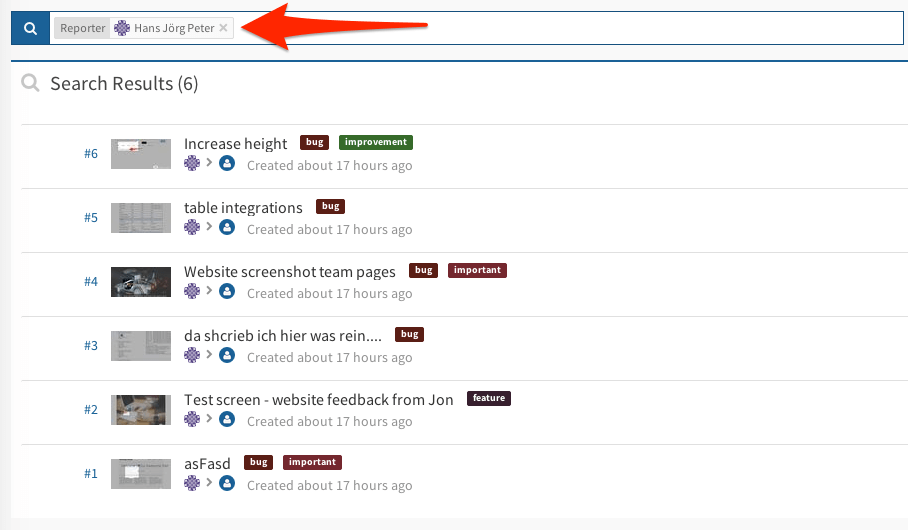 Assignees: Search for your developers in charge!
Similar to the reporter's search you can also search for assignees of certain screens. This comes in very handy if you'd like to filter which reports are assigned to which developers and who's in charge of fixing which high priority issues.
Full-text: Search and find anything!
And last but not least, the Usersnap search offers you a completely full-text search.
The really awesome thing is that you can search for more or less everything! Every content of a screen is indexed in the Usersnap search. Let me give you some examples:
Looking for all screens created on a Google Chrome? No problem, just type "Chrome" in the search an all screens will appear.

Or are you looking for all bug reports which have flash installed in a Chrome browser? Just combine different search terms "Shockwave Flash" and "Chrome":

You can even add labels to your fulltext search – for example if you're looking for all bug reports (label: bug) which have been reported with Chrome.
Available for all users right now!
Do you like what you've just read?
From now on, the search is available to all our Usersnap users, regardless of your Usersnap plan. And the cool thing is: It's even available if you subscribed to our free trial!
Try the Usersnap search now!
Be one of the first to see our brand-new search in action – login to our dashboard now.
You are missing something? Please get in touch with us or leave a comment. We love to hear your ideas!
This article was brought to you by Usersnap – a visual bug tracking and screenshot tool for every web project.