So, did this really happen? Well, yes. I guess so. And it's been a Slush!
Last week, one of the biggest startup events in Europe was held in Helsinki, Finland. The Slush. With more than 15.000 attendees, 1.700 startups and 800 venture capital investors from over 100 countries, Slush was a fun ride for the Usersnap team.
Because we were two Slush newbies, I'd like to share some of our lessons learned from this experience with you. Enjoy.

It's cold & dark in Helsinki – isn't it?
You might wonder why anyone would travel to Helsinki in such a cold and dark time of the year. Well, I guess Slush is reason enough. And we were not proven wrong.
Arriving in Helsinki on a really cold day isn't as bad as you might imagine. Helsinki and its people are generous and welcomed us warmly (I guess that Instagram account describes social life in Finland quite well 😉 )
Here's a nice video on building up Slush 2015.
Slushing around.
With the Web Summit in Dublin (ok, next year it will be moved to Lisbon) and the Pioneers Festival in Vienna, startups do have quite an agony of choice. So, where to go?
I can't give you a clear answer, because there isn't one.
I haven't been to the Web Summit this year but I've been to the Pioneers and Slush. And I don't want to make this blog post about the best Tech- / startup event because all of the them have their own sweet spot.
So from November 11th to 12th, Florian, our CEO and I were slushing around at Slush15.
So, what's in for us?
You might wonder: OK, I get it, you attended this year's Slush but why should I have been there as well?
Great question.
On the one hand, Slush is a great opportunity to explore the tech savvy world of Scandinavian startups and companies. People from the Nordic countries are well known for the open minds when it comes to new technology. So, if you want to bring your product to the Nordic countries, Slush is the place to be.
Did you know that the Nordic countries are the homes of tech companies such as Skype, Spotify, Supercell, Zendesk, MySQL and many more?
But Slush isn't only Nordic-focused. With its sister events in Japan and China, Slush has made the great step into the Eastern world. And you definitely saw that at this year's Slush, with the large number of Asian and Eastern European startups participating.
Okay, okay. But what's really in it for me as a startup?
Well, quite a bunch of things actually. If you are looking for new audiences and want to bring your product to the next level, there are a couple of opportunities at the Slush.
Slush 100 pitching competition: This is the opportunity to pitch your startup at the Slush.
Seedcamp accelerator pitching: Looking for an accelerator to join? Great – you can pitch your startup for the Seedcamp accelerator.
Investor matchmaking: Looking for investors? The matchmaking tools enable startups to arrange 1-on-1 meetings with potential investors, in theory. Practically speaking, you're better off arranging your meetings weeks before the event and  just use the matchmaking tool to reserve a meeting table at the conference.
Are you looking for new people? Great – post your job openings at the Slush & find new people.
Anything else? Of course there's a lot more. For example, I really enjoyed the Grip app for meeting like-minded people.
Should you attend next year?
Maybe you should, or maybe you shouldn't and instead continue improving your product in the meantime. If you do decide to go to Slush16, I really recommend that you be prepared. And I really mean that. Be prepared with everything you have. Proper planning is everything.
"Without any proper planning, no conference is worth the cost."
Be prepared to meet potential investors. Be prepared to ask potential customers for feedback on your product. Be prepared to pitch.
Pictures paint a thousand words.
Slush was not only a great window into the startup world, it was also an extremely well-designed conference.
The stage and light design was just incredible and I have not seen a more awesomely executed service design at any event than what we saw at Slush.
Finally, I'd like to leave you with some visual impressions of this year's Slush. Enjoy 😉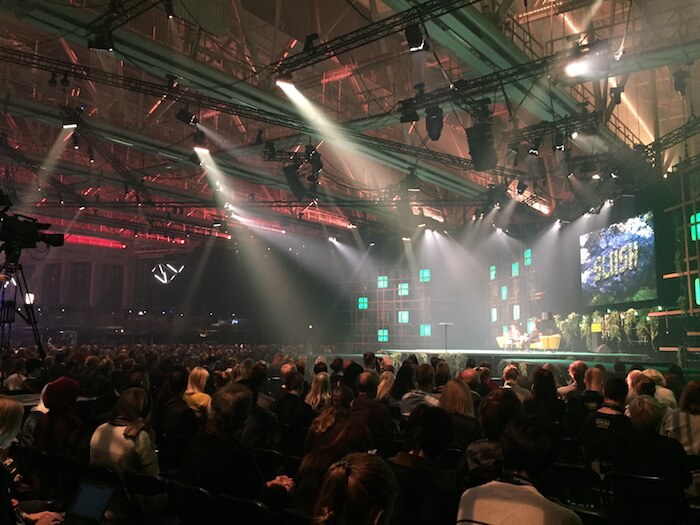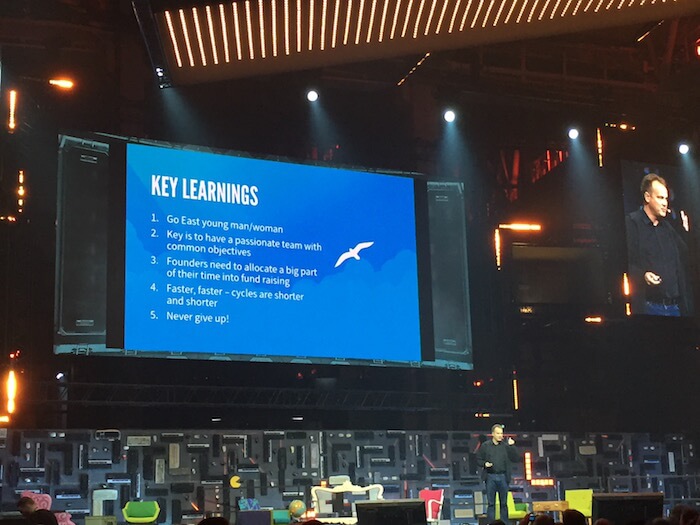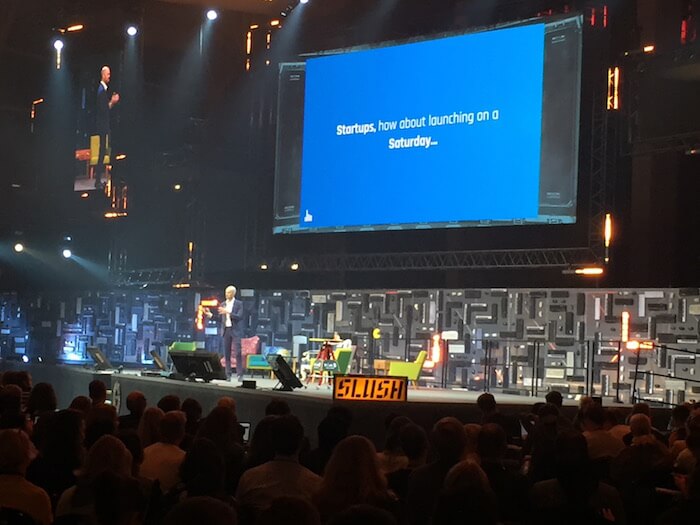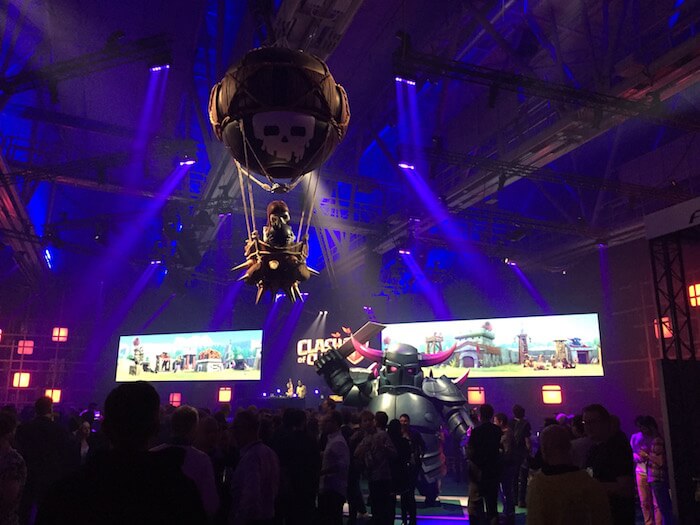 Wrapping it up.
Was it worth it? Absolutely. In addition to heaping praises on the great organization of Slush15, I also want to give a shout-out to Advantage Austria in Finland for hosting us and making this trip possible. See you next year in Helsinki!
This article was brought to you by Usersnap – a visual bug tracking and feedback tool for every web project.