Customer experience, or CX, is critical in today's user-centered market. Customers have more information than ever before available at their fingertips, and they can share reviews with the world at lightning speed. As a result, it's important for leaders in SaaS and E-commerce businesses to constantly improve customer experience to stay competitive.
Fortunately, customers aren't the only ones with ample available information. Marketing, customer support, and product managers can check out these CX resources to stay ahead of the curve.
Awesome reads to help you improve customer experience
By Matthew Dixon, Nick Toman, and Rick DeLisi.
The Effortless Experience is impossible to ignore, appearing in multiple CX reading lists. Qualtrics, Capterra, and Forrester all designate it a must-read, and the book is number one on Goodreads' Popular CX Books list. In it, the authors challenge the widely accepted belief that customers need to be "dazzled". Instead, they demonstrated the effectiveness of creating easy, convenient customer experiences to win loyal customers.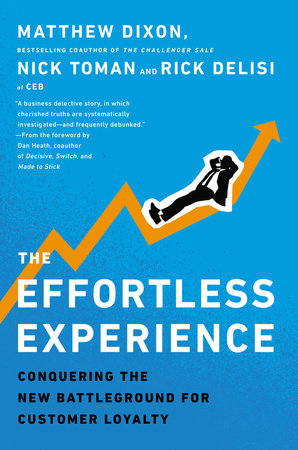 By Steve Krug.
The original Don't Make Me Think, published in 2005, was a hit in web usability. The 2014 edition continues the trend, listed as Amazon's number one book in User Experience and Website Usability and appearing on multiple best-of customer experience book lists. The book covers the principles of intuitive navigation and information design in the digital world.
By Usersnap.
Customer experience feedback platform Usersnap is all about enabling great CX for e-commerce and software companies. Used by Canva, Microsoft, and Facebook, the company literally wrote the book on product feedback and improving customer experience in 2019. The eBook is a great guide for current best practices and includes interviews with HubSpot, Zalando, Calendly and Atom Tickets. It's also free to download.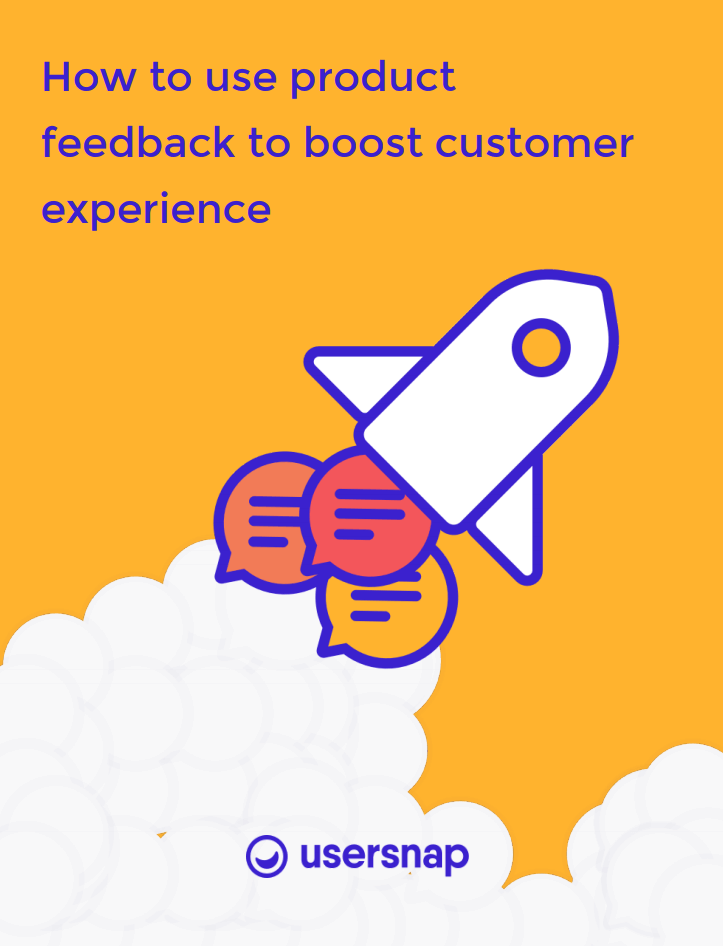 Our blog regularly updates to bring you more knowledge and best practices. Join 45,000+ active professionals in subscribing to our monthly newsletter.
By Bridget Brennan.
As the economic decision-makers in families and the biggest influencers on social media, women drive the vast majority of consumer purchasing. Winning Her Business is recommended by Bookauthority, CustomerThermometer, and AI CX provider Bold360.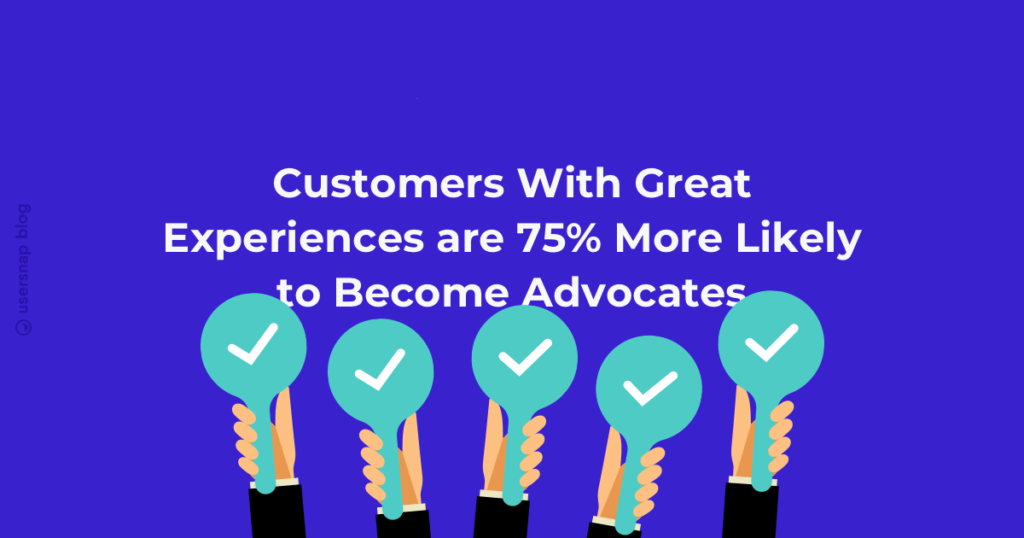 Nominated for 2019 Business Book of the Year by Porchlight. Google's Head of Retail Tom Bartley calls it "a smart and scalable roadmap to actionable changes that every business can leverage to succeed with one of the world's largest growth markets."
By Annette Franz.
Also freshly baked just late last year, Annette – Vice Chair of CXPA and member of ForbesCoaches Council – covers the 3 crucial approaches to understanding customers: surveys and data, personas, and journey mapping. You should be able to take action points right after reading this book.
Videos and podcasts for improving customer experience know-how
By David Wentworth and Tim Duranleau.
Well-trained team members provide great customer experiences, and good training requires understanding how people learn. In this webinar, learning research expert Wentworth and VP of Marketing & Global Sales Productivity at Medallia Duranleau provide interesting insights into the many ways good training can be leveraged to improve customer experience.
By Bernard Marr.
Rated one of the top five business influencers in the world by LinkedIn, and the number one influencer in the UK, you could say Marr knows a little something about business performance. He applies his expert perspective to CX in this informative video about current trends and how companies are responding to them.
By WBR Insights.
For B2B e-commerce businesses, this filmed panel discussion of VPs and Department Directors at B2B Online may be of particular interest. The participants cover topics like improving customer experience though touchpoint interactions and measuring success.
By James Dodkins.
Dodkins interviews accomplished CX professionals on his Rockstar CX Podcast. This includes influencers like Jeanne Bliss, author of bestselling Would You Do That To Your Mother? The 'Make Mom Proud' Standard for How To Treat Your Customers.
By Blake Morgan.
Blake's new book, available in Audiobook (free for trial users!), you will get 10 easy-to-follow customer experience guidelines that integrate emerging technologies with effective strategies to combat disconnected processes, silo mentalities, and a lack of buyer perspective to keep up with the demands of the customer of the future.
By Steve Jobs.
This is a quick oldie from the tech pioneer himself, and it's still relevant today: "You've got to start with the customer experience and work backwards to the technology."
Top blogs to follow to ensure continuous customer experience improvement
If you are keen to stay on top of industry insights, trending articles and research, My Customer Blog is great. You can find different topics related to CX strategies for marketing, sales, contact centers and management.
Customer Experience Magazine is an online magazine providing industry news, blogs, reports, and more. It also appears in Feedspot's top CX resources, boasting feed followers like CX Network, B2BMarketing.net, CMSWire, and Crunchbase.
The People Metrics CX Blog is "written by CEM experts who live & breathe customer experience every day." It is also number one on customer data platform NGDATA's 50 Customer Experience Blogs You Should Be Reading.
Most SaaS and e-commerce leaders know Forrester as a highly useful research provider. Yet, not all of them leverage this influential blog to improve customer experience. The Forrester Blog is recommended by TrustRadius and is number one on CustomerThermometer's best CX blogs list, for good reason.
CX Network regularly publishes articles by today's top CX influencers, such as CEO of Beyond Philosophy Colin Shaw and Director of CX and Analytics at Microsoft, Michelle Huenink. The network boasts over 31,000 members and publishes an Annual Global State of CX Report. Follow them for regular insights from the experts.
A Little Homework Goes a Long Way to Improve Customer Experience
Customer centricity has become a basic expectation of businesses today. This requires SaaS and e-commerce companies to delve more deeply into understanding the market. As the resources above suggest, some areas to inspect include usability, customer feedback, and even team training.
Improving customer experience is a long-term, ongoing journey. Take advantage of every resource available to ensure success for your customers, including subscribing to blogs like Usersnap's here, and watch your retention and business grow thanks to continual, timely, and relevant knowledge.
If you need a proper customer feedback tool, certainly check out Usersnap and make your company much more successful by listening to your customers.
Capture feedback easily. Get more insights and confidence.
Getting feedback has never been easier and we hope you've realized that after reading this article. Let us know what you think, your feedback is important.
And if you're ready to try out a customer feedback software, Usersnap offers a free trial. Sign up today or book a demo with our feedback specialists.