No matter what type of business you're in, you will interact with customers. They are, after all, the foundation of your business; without them you'd have no business at all. Putting a heavy focus on customer needs will help you in many ways, one of which is to create strong customer advocacy.
Let's discuss what customer advocacy is all about. Ready?
Side note: if you need a full rundown on the customer feedback game, check out our ultimate guide to customer feedback now.
According to Harvard Business School Press, just a 12% increase in customer advocacy can bring 200% growth in revenue for companies.
So how do you build up customer advocacy? How do you use it to its full potential?
Here Are 10 Ways To Use Customer Advocacy Program in Your Business
1. Start with a small group of Customer Advocates
Like mentioned above, increasing your customer advocacy by just 12% can actually have an impact of doubling your revenue. What this actually means, in terms of numbers, is just a handful of people who are extremely happy with your product and want to pass along their customer experience to everyone they know.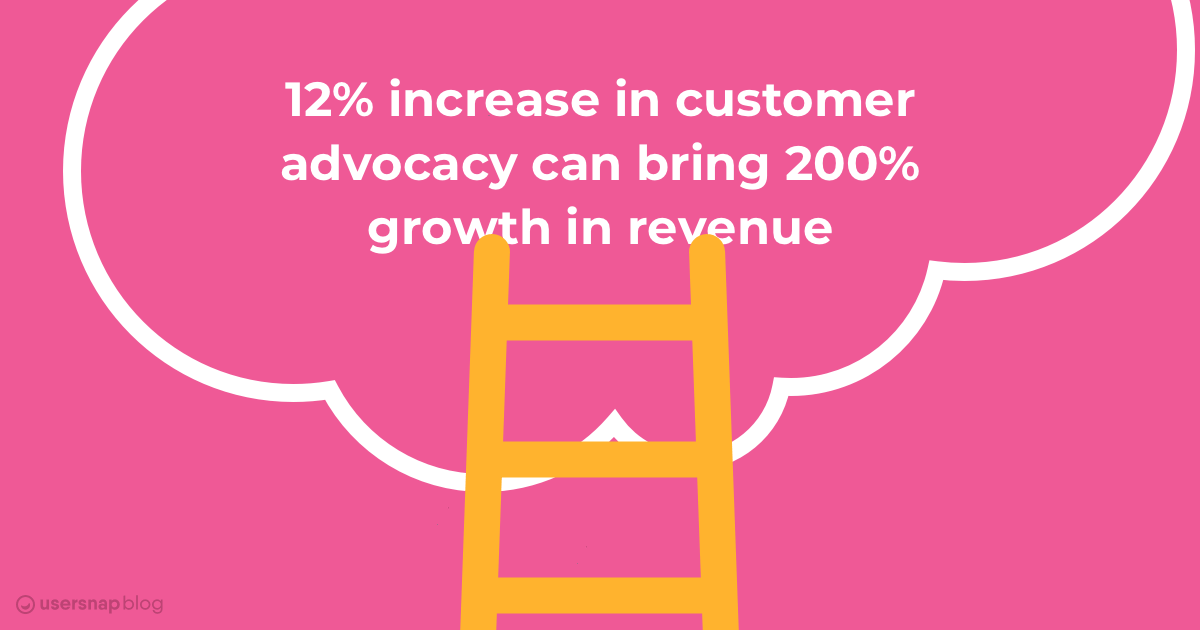 Nielson Advertising's research showed 92% of customers trust recommendations from people they know. So if you do the math correctly, it is obvious the impact of loyal customer advocates.
A few extra advocates can truly make a big difference in your overall revenues. Their positive recommendations can bring in more customers.
2. Use NPS to Start Your Customer Advocacy Program 
Net promoter score (NPS) and feedback can serve as an important source to discover who your loyal customers are. 
You can set up NPS pop-ups in your product or on your website, those that are promoters and give amazing reviews are who you should reach out to. If they've had a great experience, they will recommend you. And they will appreciate your gesture of acknowledgment. 
A recent Luoma study showed 64.5% companies are already using NPS, and 43.6% are measuring CSAT. Usersnap offers a fully customizable and easy to integrate customer feedback tool, get a free demo and start your free trial today.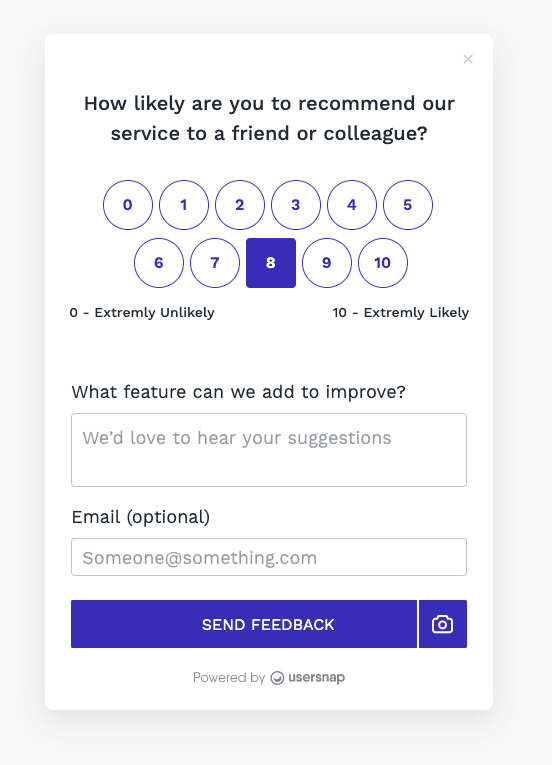 3. Create a Feedback Loop
Feedback loops are essential for companies to understand customer pain points. Our users would often request for new features or express usability experiences. This helps to improve product development and also gives us the opportunity to engage with customers.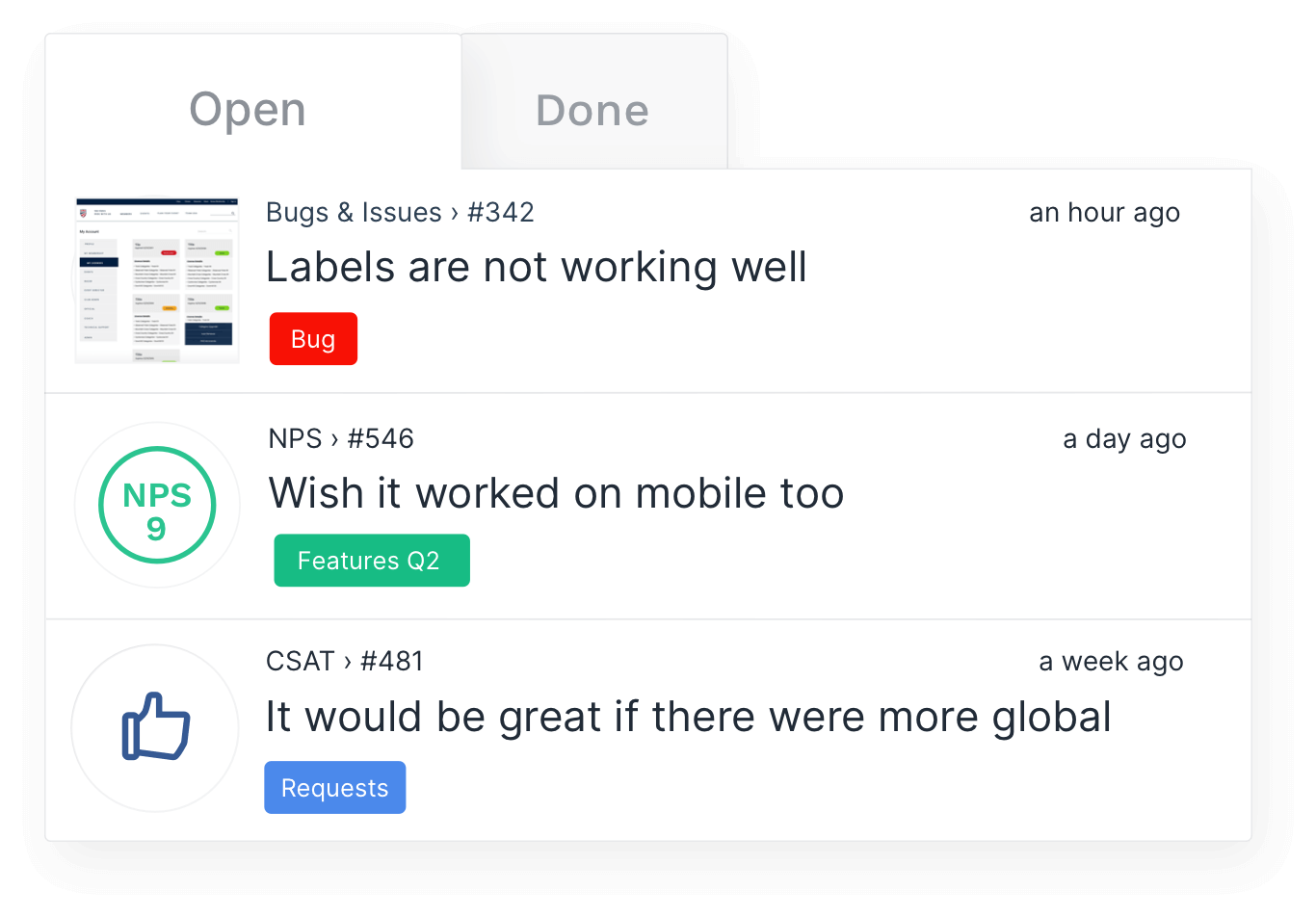 Closing the feedback loop with customers will make them feel valued and increase the customer experience. Jitbit infographics showed that customers with great experiences are 75% more likely to proactively share about the brand.
4. Customers Success = Customer Advocacy Marketing
You must be familiar with customer testimonials. Almost all company websites would showcase statements from happy customers.
Bring this up a notch by working with these customers and create marketing content such as customer success stories. You can demonstrate how specific product features are used and prove the benefits of with actual customer use cases.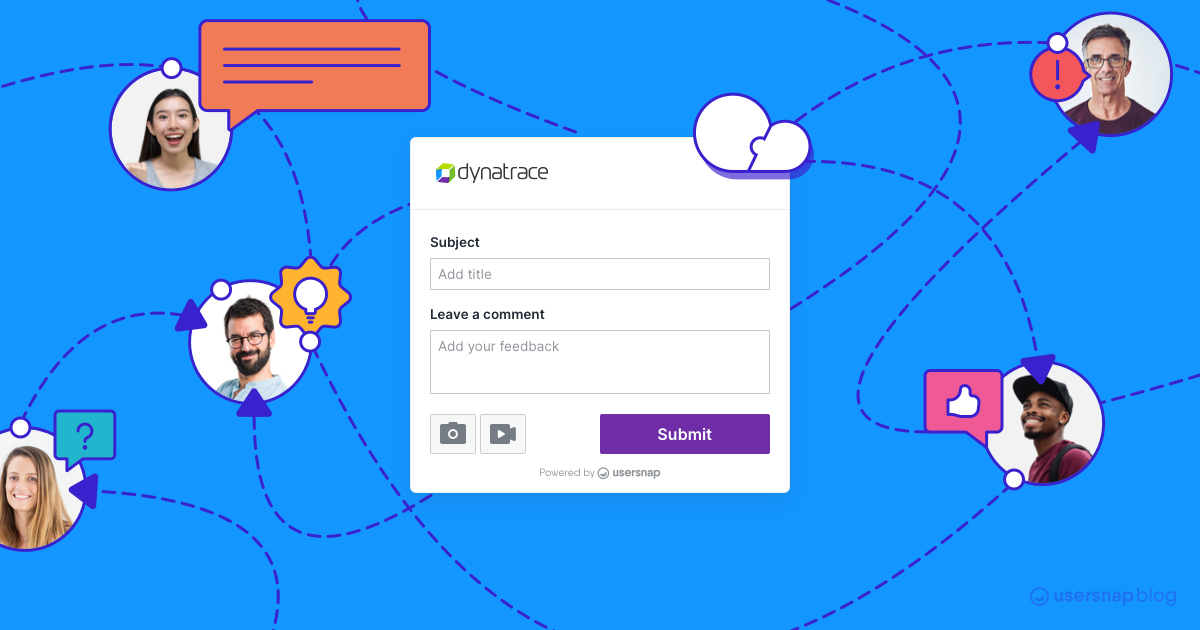 Another tip: customer success stories should emphasize on the win-win situation, rather than one-way boasting. This would gain the likes of your customers better, and encourage more customers to have their stories shared.
Having customers and other brands speak for you is way more powerful and efficient than doing the shouting yourself.
5. Happy Customers Sell For You
Happy customers are more effective than your sales teams in selling your product. Even better, they're willing to sell your services to others without taking a salary!
Customer advocates are actually 2-3 times more effective at selling your business and convincing others to purchase than a typical sales rep.
Happy people are unbelievably effective when it comes to converting others into buying customers. They'll promote your company without even having to ask them.
Purchase decisions are highly driven by word-of-mouth and the shared customer feedback of others. In a Nielsen study, they found out that 83% of customers would trust recommendations from the people they know: colleagues, family, friends, etc. And up to 50% of all purchases are influenced by WOM.
Encourage word-of-mouth by creating a customer advocate program that rewards existing customers for their positive feedback and referrals.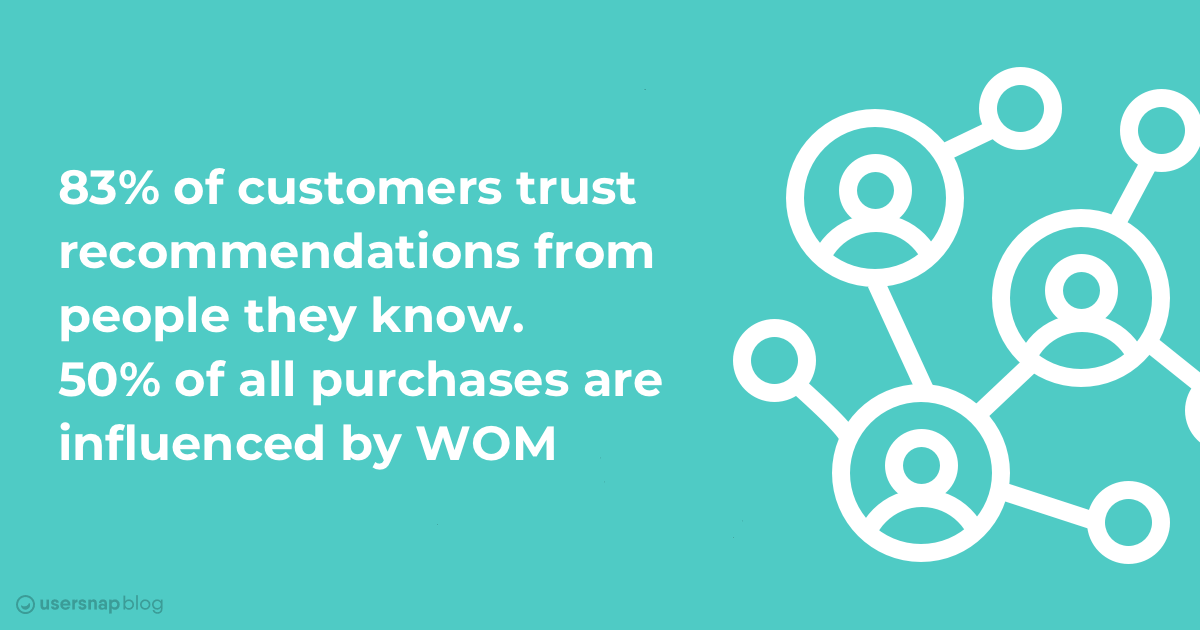 6. Customer Advocacy Increases Online Referrals
As outlined already, there's a much higher chance of someone becoming a customer when they've heard positive customer feedback from someone they know. Those customers who are referred by others actually have a 37% higher rate of retention than any other customer you will acquire.
And, like a beautiful cycle, those referred customers can then become advocates for you, in turn creating referrals of their own.
At the same time, according to the same research, 66% of consumers would also trust other consumer opinions posted online.
You should make it a point to ask loyal customers to share their sentiments online or rate your product. You can also embed this step in your feedback loop. Upon receiving positive feedback, thank your customers, and prompt them to do a cheeky tweet.
7. Upsell works best with Customer Advocates
Advocates are different than other customers. They spend more.
NPS promoters are 4.2 times more likely to buy again, says a Temkin report.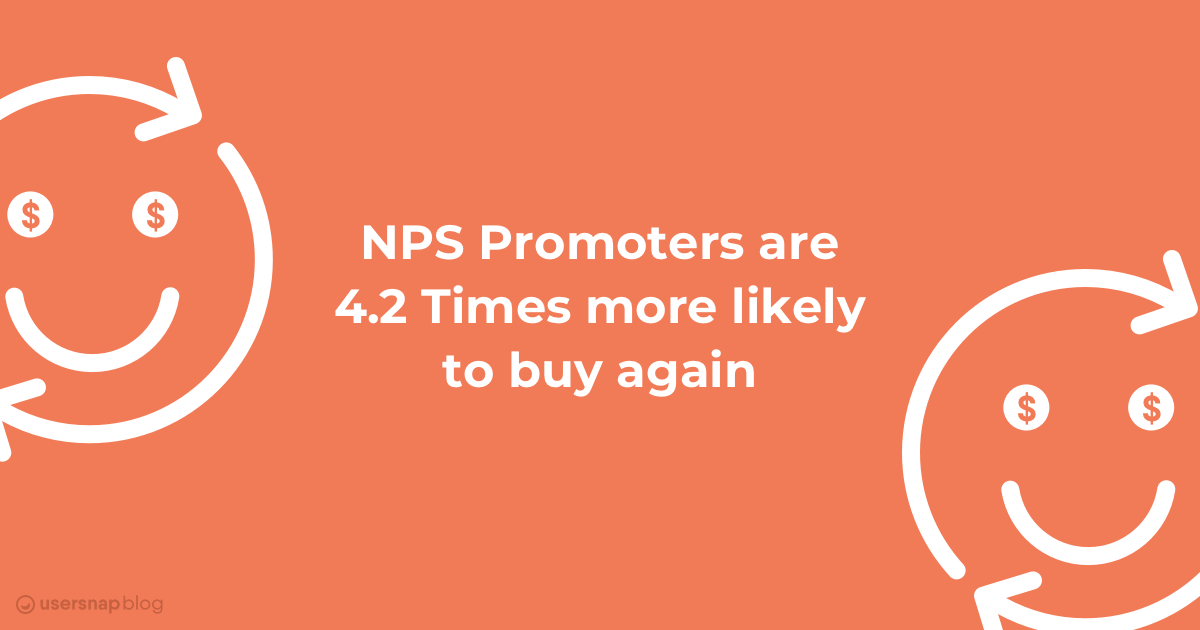 And because they already love your product, when you make contact with them to try upselling, they will most likely say yes.
The costs for acquiring a new customer are much higher than holding onto an existing customer. If you can keep the same customer coming back, you can actually save a lot of money and earn more. Continue providing excellent customer service, and your advocates will make their worth well known.
8. Don't take Customer Loyalty for granted
While loyal customers' lifetime value is much higher than other customers, it does not mean they will always stay as engaged as they are.
Zendesk's statistics showed that 79% of high-income people, 51% of B2B clients, and 54% of Gen Xers will avoid your company for 2 years plus following bad customer experience. It takes a lot of patience and effort to build up a certain level of trust between your business and your customer. But it only takes one single bad experience to totally destroy that trust. So, make sure that you are always focused on your customers.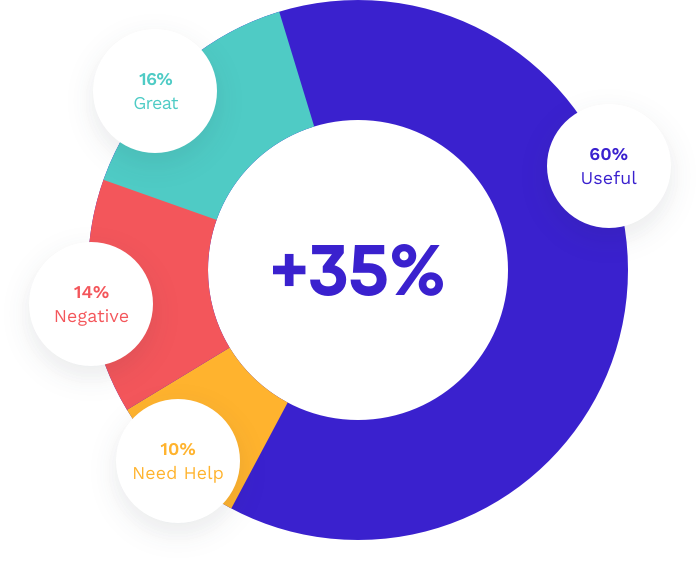 You should set up special campaigns and specific communication for your VIPs. Some e-commerce, even though all the transactions happen online, would have pop-up stores or hold exclusive events to engage with their best customers.
9. Customer-Centricity is a Long Term Strategy (but worth it!)
Many teams and companies aspire to be customer-centric and truly strive to focus on customer needs. But fails. Why?
Customer-centricity needs to be in every business cycle. It's not just the sales team and customer service team's responsibility. Every department should have KPIs tied with customers.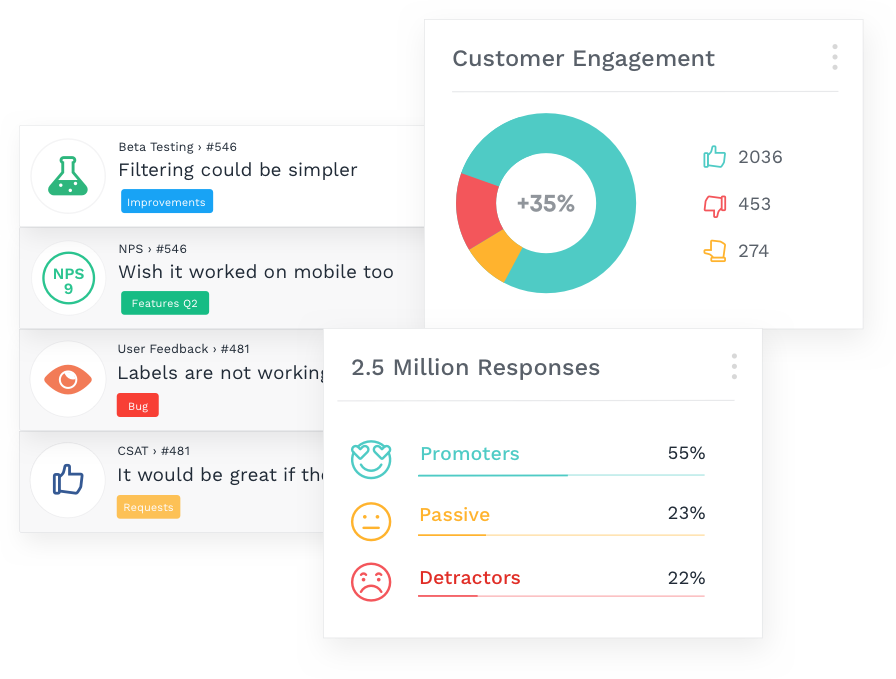 The first and most important step to build this culture is to democratize customer feedback and insights.
If you are already collecting customer feedback, make them available for all teams. The feedback collected in Usersnap can be sent automatically to Slack, where it is easy for employees to access. Only then can they really take actions according to feedback.
Adobe's 2018 report on Business Impact of Investing in Experience revealed customer-centric businesses grew revenue 1.4 times faster and increased customer lifetime value by 1.6 times more than other companies.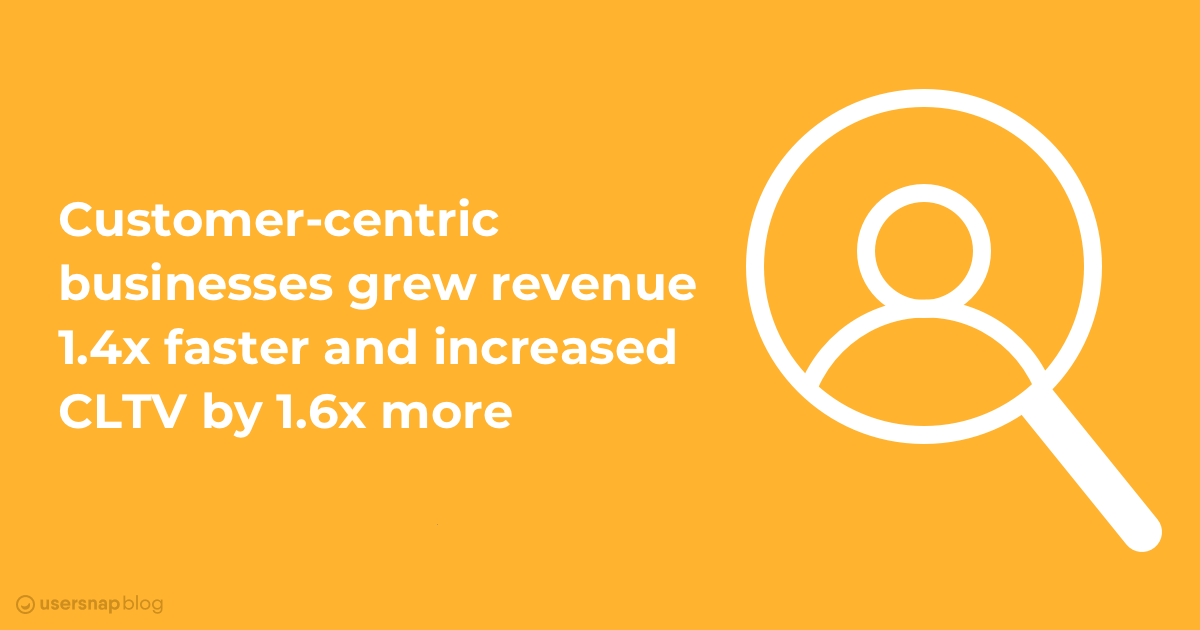 10. Use Customer Feedback to grow your Brand 
The voice of customers can tell you a lot about your product and brand.
What is it that they like?

Or – What words do they use?

Or – What are their expectations for you?
You can use this information to iterate on your product roadmap and brand mission.
And let your customers know their opinions matter so much that the company is shifting its way for them. (The honest truth is that you won't survive without them.)
When you focus on customer advocacy and what their needs are, you're simultaneously aiming to create an experience that goes above and beyond. And every part of the experience, from start to finish, should be worth talking about. 
And, when it comes to spreading the word, you may have more advocates than you realize. Just about 50% of a brand's customer base is made up of advocates. Give them a reason to start talking.
Wrapping Up
Customers will always be your most effective advocates. When you're able to create great customer engagement and focus your efforts on the needs of those customers, you'll be growing your customer advocates in no time. Stay focused on developing your customer advocacy, and use that strong voice to your advantage. 
Now, you understand what is customer advocacy, and customer advocacy examples!
Need help with NPS and feedback collection?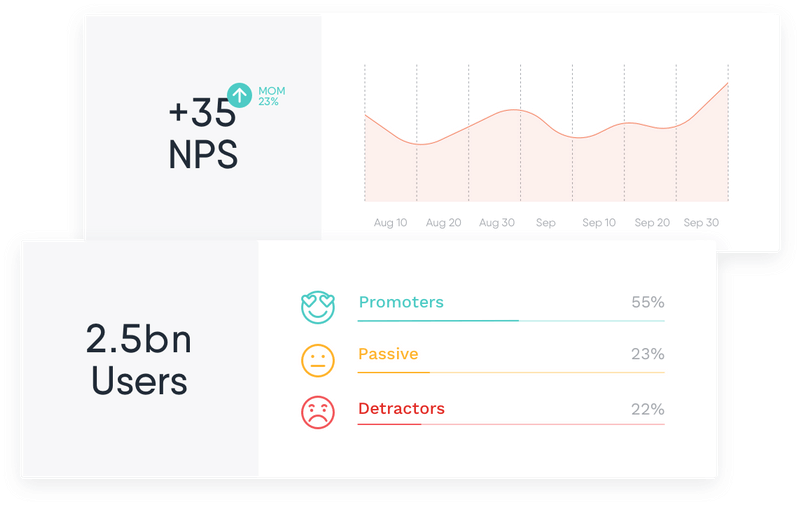 Usersnap is a customer feedback tool that offers many UX and CX feedback collection solutions, from NPS to screenshots and on-screen annotation feedback submission. Loved by Facebook, Canva, Hawaii Airlines and more.
Co-author
Nora Mork is a marketing and business journalist at UK Writings and Boom Essays. She enjoys speaking at public events and writing posts for online magazines and blogs, such as Essay Roo, Australian Help, State Of Writing Academized and Paper Fellows.
This article was brought to you by Usersnap – a customer feedback, screen recording, screenshot, and bug tracking tool for every SaaS company. Try it out for free with your team now, sign up for a 15-day free trial.
Capture feedback easily. Get more insights and confidence.
Getting feedback has never been easier and we hope you've realized that after reading this article. Let us know what you think, your feedback is important.
And if you're ready to try out a customer feedback software, Usersnap offers a free trial. Sign up today or book a demo with our feedback specialists.