Your browser does not allow browser notifications at the moment? And you'd like to active them again? Perfect. You found the perfect place for your problem.
Depending on your current browser, we recommend you to check out the following guides for:
So let's get started.
Google Chrome: Turn on browser notifications
By default, every website, app, or extension needs to ask you for permission to allow browser notifications. Here's how to allow browser notifications on Google Chrome (Windows + Mac):
Step 1: Open your Chrome browser
Step 2: At the top right corner, click the more icon and select Settings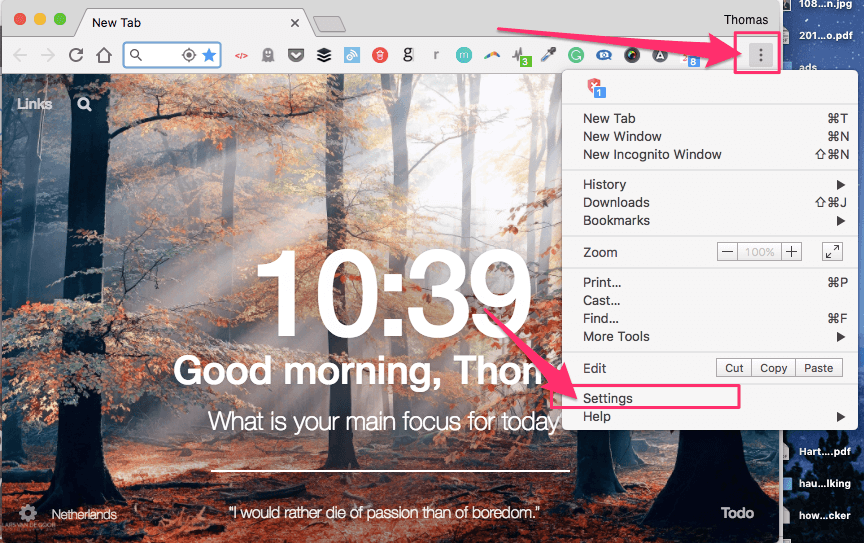 Step 3: At the bottom click 'Show advanced settings' and click content settings.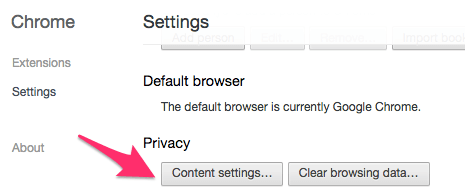 Step 4: In the 'Notification' settings you can choose one of the following options:
Allow all sites to show notifications
Ask when a site wants to show notifications
Do not allow any site to show notifications
If you click 'Manage exceptions, you could manually add Alpaca too.

Mozilla Firefox: How to enable browser notifications
So, currently, there are two ways on how to manage your browser notifications on Firefox.
Here's the first one:
Step 1: If you're on a website where you'd like to manage your notifications, you can do a right-click and select 'View Page Info'.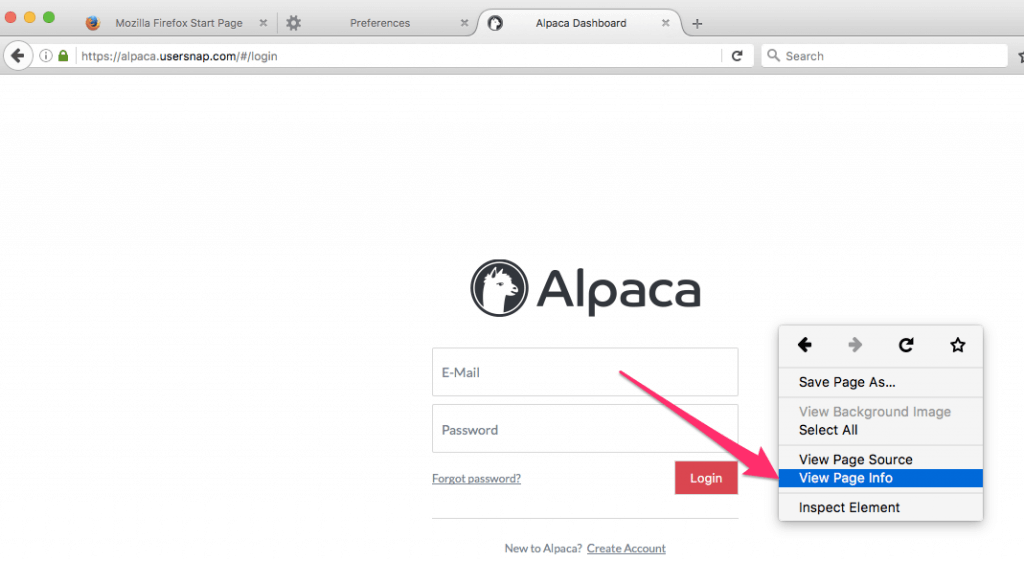 Step 2: Select the Permissions tab and change the preferred setting for "receiving notifications"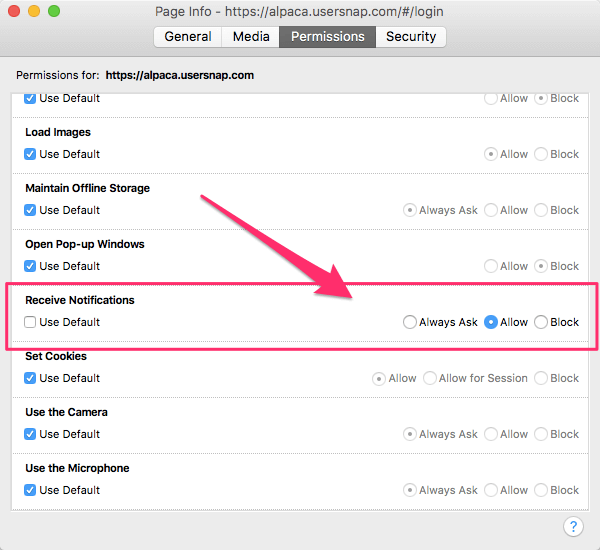 And that's it. You're good to go.
And as mentioned there's a second option to manage your browser notifications on Firefox. To stop a specific site from sending you to push messages:
Go to the Firefox menu and select '.
Select the Content panel and click the Choose… button under Notifications.
Select the site.
Click Remove Site.
Safari: Managing browser notifications
Managing your browser notifications inside Safari is pretty easy. Here's how it works.
Step 1: Open your Safari browser and select Safari > Preferences
Step 2: Choose the Notifications tab. You can now choose the permissions for each website.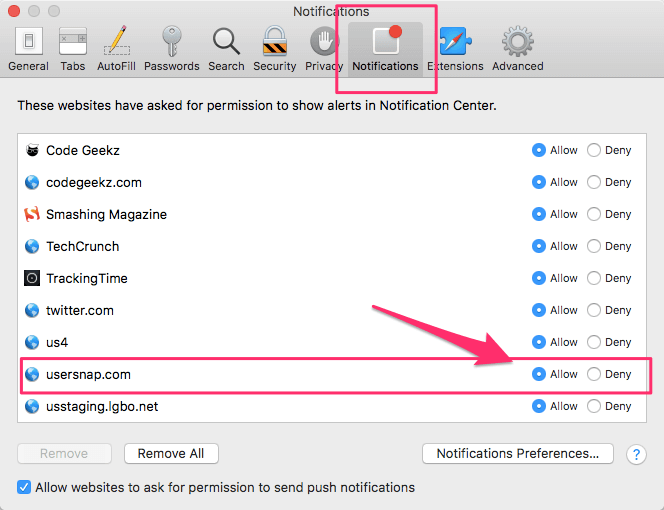 Microsoft Edge: Managing browser notifications
Last, but not least, let me give you some insights on how to manage your browser notifications inside Microsoft Edge.
Step 1: Open Microsoft Edge and Go to 'Advanced Settings'
Step 2: Manage your notifications for each domain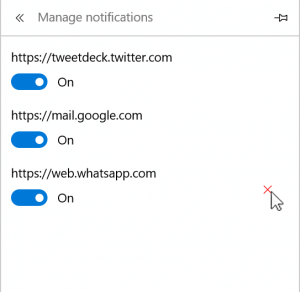 Alternatively, you could also turn off notifications in your 'Action Center' by right-clicking on a notification.
Summary
Browser notifications are a great way to get updated on new activities on particular websites or web apps. I hope this detailed guide on how to manage your browser notifications helped you to stay on top of your notifications.