Open the screenshot right after submitting it
We are happy to add the new function to our Chrome extension! Right after the screenshot has been created, you can open it directly inside the Usersnap dashboard!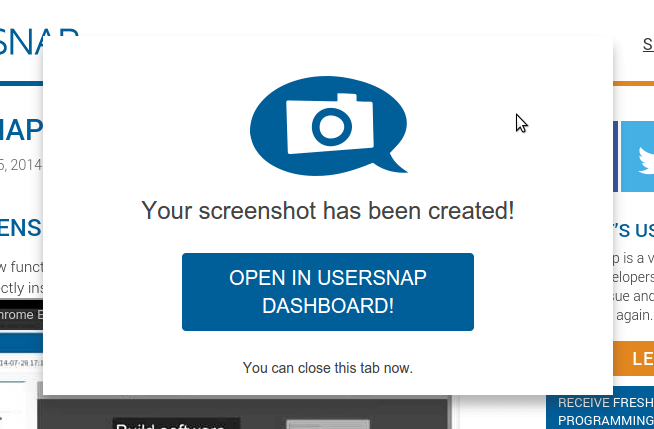 What's New?
Check out the new Usersnap comment tool which combines highlights and sticky notes! This new tool is a huge time saver, enable it in your widget settings now. Next to the new "open screenshot function" we've added bug fixes for the settings dialogue.
Do you miss any features?
If you have any feature ideas, don't hesitate to contact us: help@usersnap.com or leave a tweet @usersnap. We are waiting for your ideas!