In a nutshell, a customer centric culture is this: putting your customers first. But it is actually a lot deeper than that. It is placing customers at the core of your business and then building everything around it. From collecting customer feedback, to closing the feedback loop, it starts with and centers on the customers!
It is not simply trying to please customers to make money, but to listen to them and offer solutions to their problems.
And it should be the focus at each stage of the sales funnel, for every department and through every process, your business undertakes.
Businesses are making a shift in this direction and with good reason. Walker predicts that by 2020 customer experience will overtake price and product as the main differentiator between competition. 
Whilst Deloitte and Touche found that 
"client -centric companies are 60% more profitable compared to companies not focused on the customers."
Great Examples of Customer Centric Culture
Slack's devotion to customer needs helps create superior UX
A prime example of a customer centricity in business is Slack. Slack is a communication app for colleagues and teams in the workplace, born out of frustrating internal communication such as endless CC's and email chains. It's a relatively simple concept, but a lot of its success is due to the fact that they put the customer first. 
They focus on the needs of the customer as opposed to how many people are using their products. When they released the product in 2013 they only shared it with 10 companies, which allowed them to concentrate on just a few use cases.
As they shared Slack with more people, they still made sure they were building the product based on real-world customer feedback. They recently earned the name "fastest-growing business app in history" with over 3 million paid users active daily.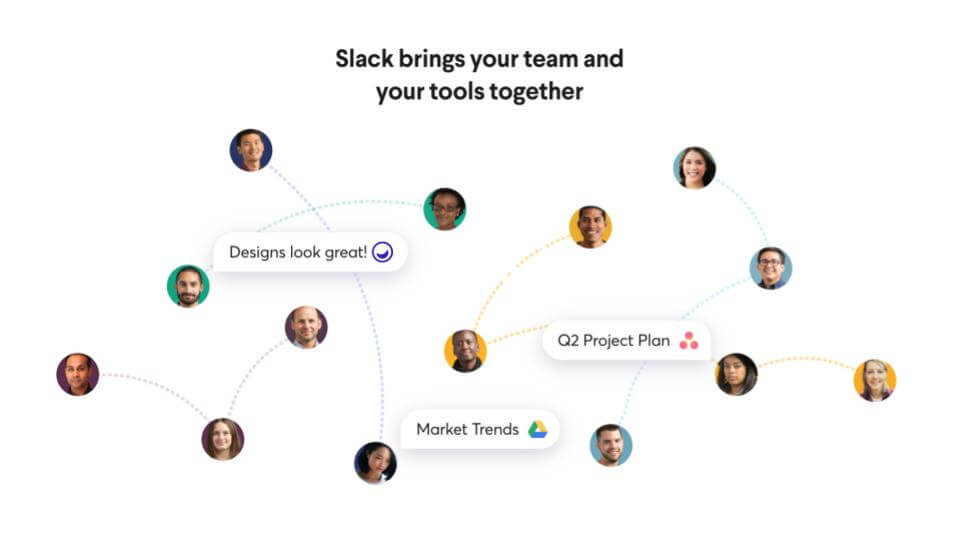 Sephora grew mobile sales by 167% by paying attention to customer expectations
Sephora's e-commerce is another good example that customer centricity can lead to great success. The research technologies their customers find useful. Their goal is to make life easy for customers, so all their digital innovation is focused on what customers want, with features such as their virtual makeup try-on and app.

In addition, Sephora's 'Beauty Insider Loyalty Program' is a strong example of putting customers first. It is a leveled program giving customers answers to burning questions and recommendations. Whilst the higher levels get free shipping and invites to VIP events.
How to Create a Customer Centric Culture within your Business
1. Research Your Customer
This may seem obvious, but if you want your business to be customer-obsessed, then you need to know what you are working with. You need to carry out in-depth research on your customers, continually gather feedback and monitor analytics and metrics to stay ahead of the game.
"Without feedback, you are left playing a guessing game when your feature is out in the market. Assuming you can innovate, retain customers, or expand across markets without understanding customer pain points is like trying to find a needle in a haystack while blindfolded."

Buzz Archer, Senior Project Manager at Atom, in ebook "How to use product feedback to boost CX"
There are a number of ways to gather feedback. Asking after purchase, at the end of a telephone call, review sections on social media, etc. Using a survey is one of the most popular. Check out Survey Monkey's guide to writing surveys for some guidance. Their recommendations include focusing on close-ended questions and keeping it short and sweet. 
Usersnap can help here. Allow your customers to easily send product feedback in the form of NPS, star raters, smileys and annotated screenshots of bugs directly in the browser. This information can then be accessed instantly in a collaborative space by your team, allowing them to fix issues right away if needed and keep track of the customer satisfaction trend.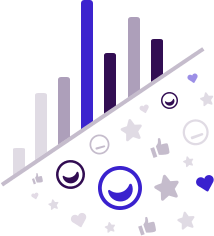 2. Build A Product Around Your Customer Needs
It's important to understand a customer's needs and then build products around them, instead of trying to just sell a product. This mindset shift will set the framework for a customer centric culture. Hubspot recommends not only providing for current needs but anticipating future ones, as they believe they find it hard to look too far into the future themselves, that's your job. 
Amanda Richardson VP of HotelTonight hits the nail on the head here:
"You should start by understanding the user because this way you avoid trying to solve problems that aren't real. Too many people have ideas that are seeking problems rather than looking at the problem and coming up with a solution."
One of the ways to build products that customers need and also love is through thorough user testing. Check out our full guide here, but here are some best practices: 
Decide whether only a feature or the entire product should be tested.
Create user personas and find testers.
List the activities that make the subject of the test.
Approach the ideal users.
Using feedback collected with software such as Usersnap you can develop new products in a project management space such as Jira. Jira is a powerful app, allowing you to create custom workflows, with time and progress tracking, project summaries and reports.
3. Build Your Customer Experience Around Them
You need to delight your customers at all stages of their journey. From lead generation to onboarding and after-sales support. This is a pillar of a customer centric culture.
Raluca Bujoreanu, Senior Product Manager of Zalando thinks consistency is key:
"I believe that the customer is crucial for creating any digital experiences. Within Zalando we're always seeking out ways to add real value for our customers that exceed their expectations. In order to do that effectively, though, you need to build consistency into how you treat your customers – doing so will allow you to make a real difference for each customer you have as well as give you a competitive edge in your industry."
Use customer feedback to optimize each stage of your experience. Some best practices for this include: 
Experience is about how not what: Instead of just thinking about design and what needs to be added to your experience think about why you are adding each element and how it helps the customer. E.g. Don't just add a link to help docs from your homepage because you think it makes sense. If customers have said they can't find a route from your 'Contact Us' page then add it there instead.
Find specific representatives to work with: Try to work with customers that represent different profiles to get a rounded view of your business.
Identify problems with customers, not by yourself: I think this one speaks for itself!
4. Make it Company-Wide
To have company-wide customer-centricity, every department needs to put the customer at the heart of what they do, from customer service to marketing and sales.  Ben Johnson recommends making it a core value to ensure that it shines through in every move your employees make. 
Business.com recommends building from the ground up, ensuring that employees have a good attitude towards the customer-centric approach and the qualities to support it from recruitment. They recommend asking questions like this at the interview:
How would former employees describe your work style?
What was the company culture like at your previous position? How did you feel about it?
If there's one thing you could do to improve that culture, what would you do?
HelpScout even go as far as putting every member of their team in a customer support role periodically: 
"We do this by rotating our support schedule every week, with each team member having a week dedicated to helping our customers. Everybody chips in, regardless of who is leading the charge, but this rotation allows every branch of the company to get in on the front lines and talk directly to our customers."
Allowing everyone to connect and personally understand the customers and their needs can make your developers more motivated to fix that bug, or for the marketing team to improve your message.
Integrations
Integrations can play a key role here, your teams already have many tools they deal with every day, adding another customer feedback dashboard to the list could be a burden. 
But if your customer feedback collection tool can send the information directly to the applications you and your teams are using, they can easily keep up with the incoming feedback as well as incorporate customers' suggestions in their work.
You could set up a specific channel on Slack for all customer feedback #customer-says or #nps for NPS scores and comments. 
We have realized that our customers work on multiple platforms and juggling between tools is decreasing their productivity. So we've been working on adding as many integrations as possible these last few sprints!
And spoiler alert, now you can connect Usersnap with over 25 tools, such as Slack, Jira, Trello, and Zendesk!
5. Customer Communication
You want to have open lines of communication with customers in both ways. Talk to them, but make it easy for them to talk to you too.
When talking, make communication personal, spammy emails to your entire email list will not cut it here. HelpScout encourages active listening so that you can really understand their needs. 
Hubspot recommends being easily accessible to your customers. Make your contact methods clear and easy to use and make sure you have enough staffing to give a prompt reply.
An increasingly popular medium for customer communication is live chat. Intercom provides chat software that helps you to generate leads, engage with customers and provide stellar support. The great thing about chat is that contact can be instant and chatbots can pick up the slack when your agents are busy.
Usersnap Integrations: Helping Your Customer Centric Culture
Usersnap is a customer feedback tool designed to make feedback accessible and actionable. Recently we've added a host of new apps for you to connect Usersnap to and send feedback tickets. These integrations can help bring together all areas of your business under one common goal, the good of the customer.
With the help of Zapier, you can now connect thousands of apps to your Usersnap projects. 
This means you can use screenshot bug reports to inform product development in Jira, set up notifications for every customer feedback and score created with Usersnap in Slack, and add visual feedback to your customer support on Zendesk, etc. There are many options that will allow you to bring all departments together in a customer-centric space. 
Wrapping up: Making the Customer-Centric Shift
With so much choice available to customers today, customer centricity could be the secret sauce to help you stand out from the crowd. They are no longer impressed by just clever branding and good salespeople. They are more educated than ever before and look for integrity and trust before buying.
To win them over you need to create products that fulfill a genuine need, listen closely to feedback and put their satisfaction at the heart of everything you do.
Try out Usersnap the customer feedback collection tool that can easily be installed on your website or application. You can collect UX ratings, comments and even screenshots with annotations.
Free for 15 days, sign up now. No credit card needed.

Capture feedback easily. Get more insights and confidence.
Getting feedback has never been easier and we hope you've realized that after reading this article. Let us know what you think, your feedback is important.
And if you're ready to try out a customer feedback software, Usersnap offers a free trial. Sign up today or book a demo with our feedback specialists.