We at Usersnap love 404 pages. Don't get me wrong. We don't want our website visitors, customers, and users to see our 404 page. Because it would mean that something went wrong. A broken link or some other mixup.
But if someone happens to see our 404 page, she should get at least some fun out of it. And luckily we're not alone here. More and more software companies are putting fantastic 404 pages out there.

[otw_is sidebar=otw-sidebar-1]
Creative & funny 404 pages
A while ago, Spiegel.de – one of the biggest german news sites – listed our 404 page among their collection of creative 404 pages.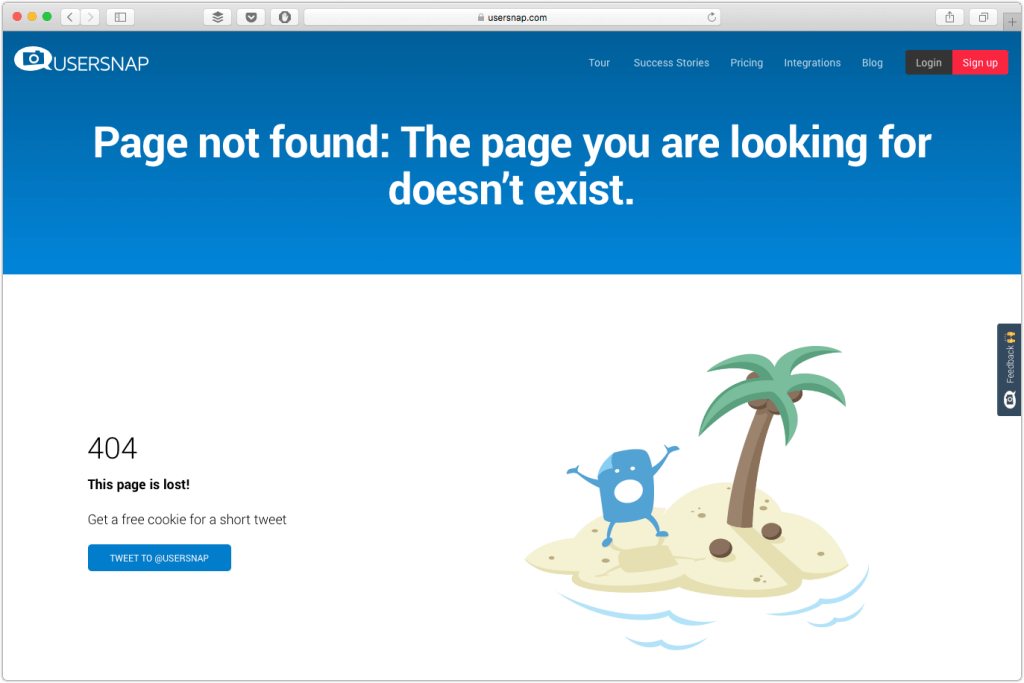 And today, I'm going to share our favourite 404 pages from other software companies with you. So, when working on your own page, better think about the following examples.
Mailchimp
The people at Mailchimp know how to communicate. And it doesn't stop with their 404 landing page.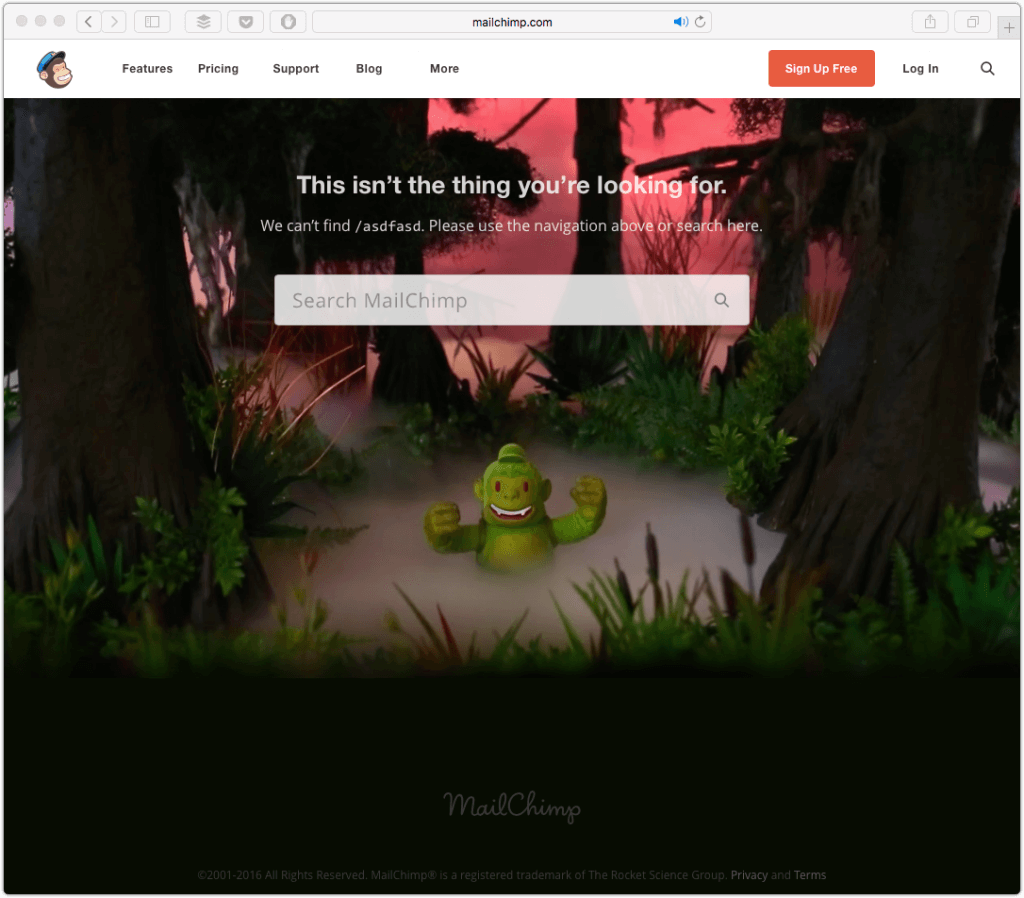 Slack
We at Usersnap are big fans of Slack. It's our primary communication tool and we even developed our own Slack integration. As Slack is helping companies with their communication, they also know how to communicate with a 404 page.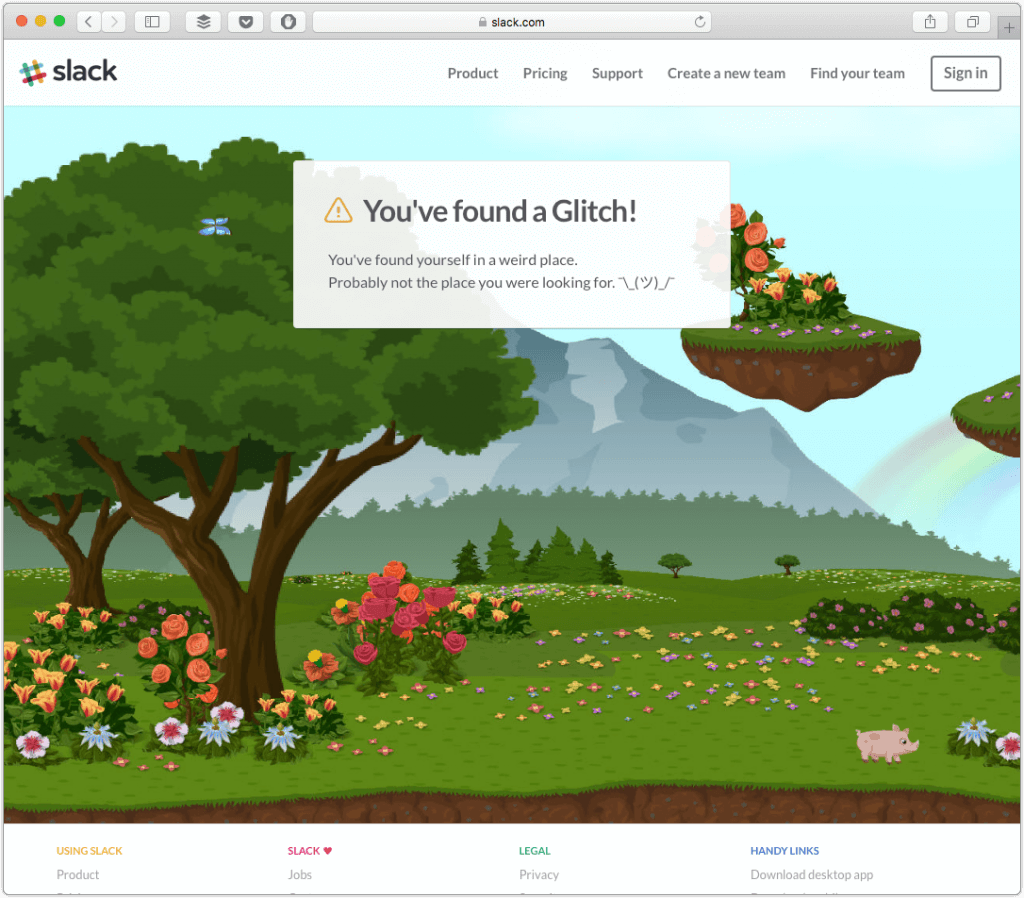 GitHub
GitHub is loved by many developers around the world. With its interactive 404 landing page GitHub had done a great job in making people smile.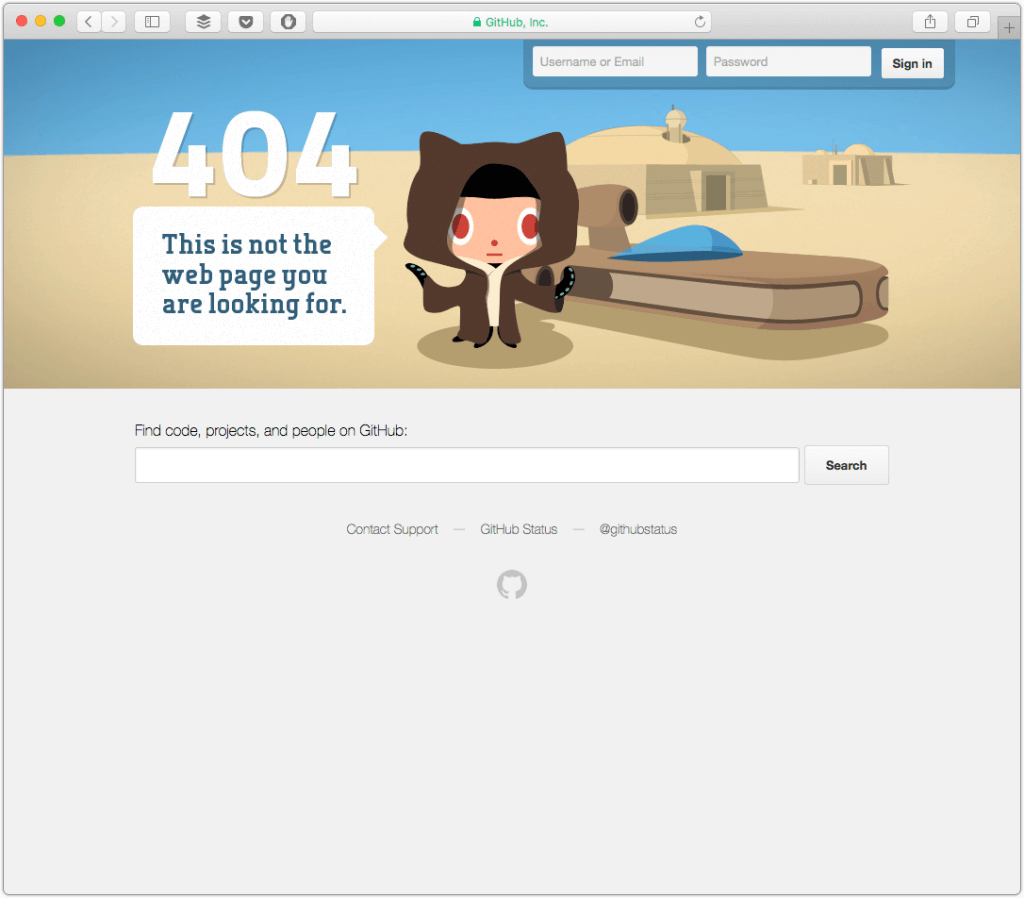 Asana
Asana is one of those fancy task and project management tools for SMEs. Having had some major redesigns in the past, the 404 landing page of Asana matches their corporate identity perfectly.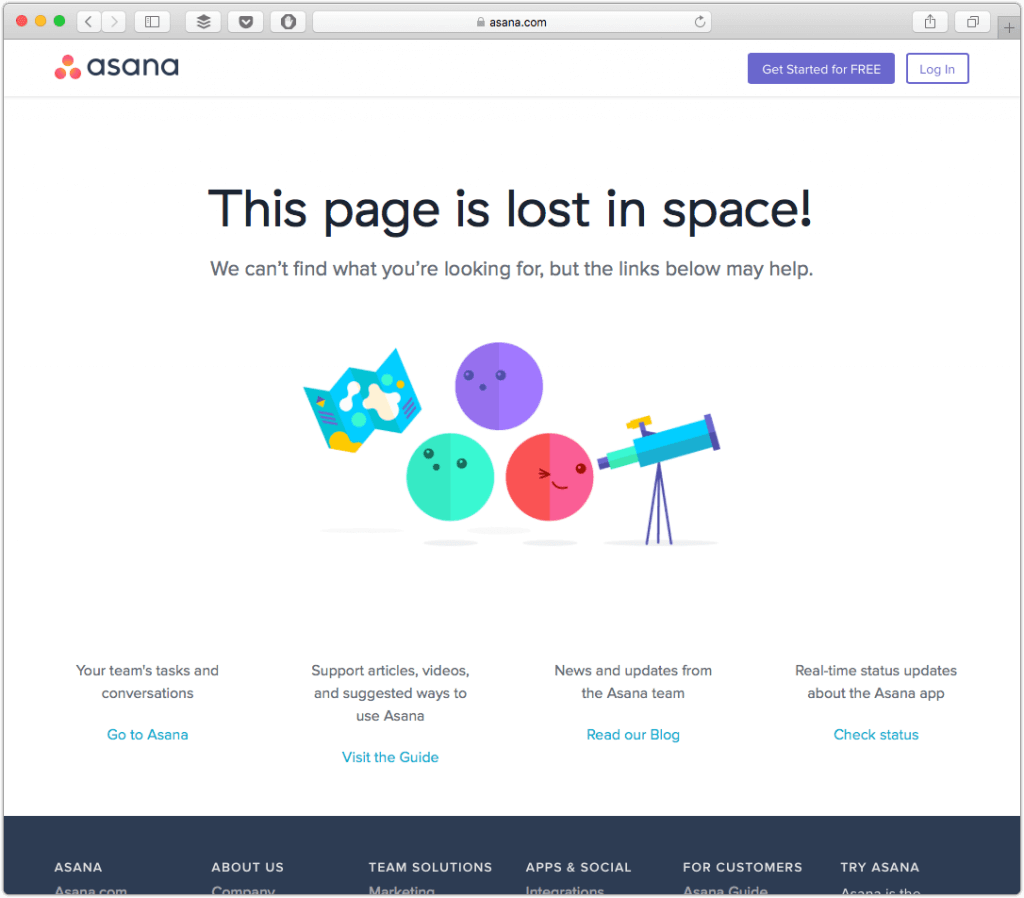 New Relic
New Relic, best known among DevOps, has a truly outstanding 404 landing page. Who doesn't love Schrödinger's thought experiment 🙂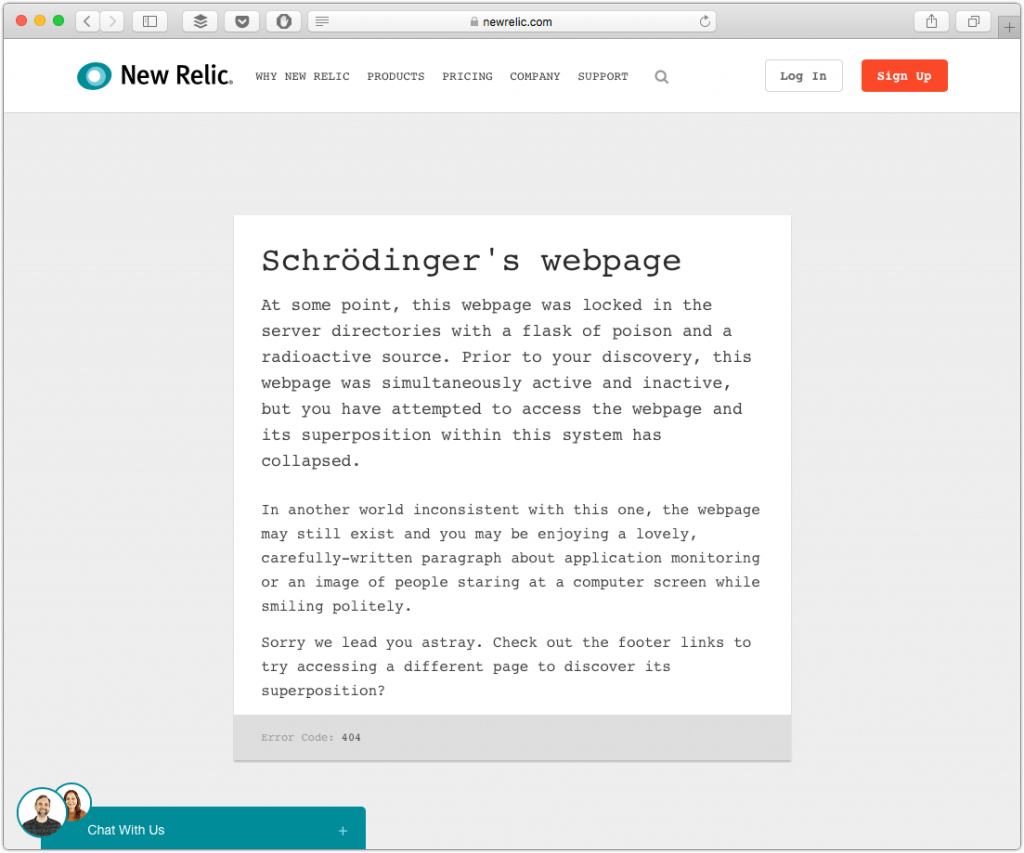 [otw_is sidebar=otw-sidebar-2]
Pusher
Pusher is one of the services we at Usersnap use in order to make our own product better. With it real-time libraries, Pusher does a great job bringing real-time features to the browser. Their 404 landing page is simply designed, yet effective.
You just 404'd.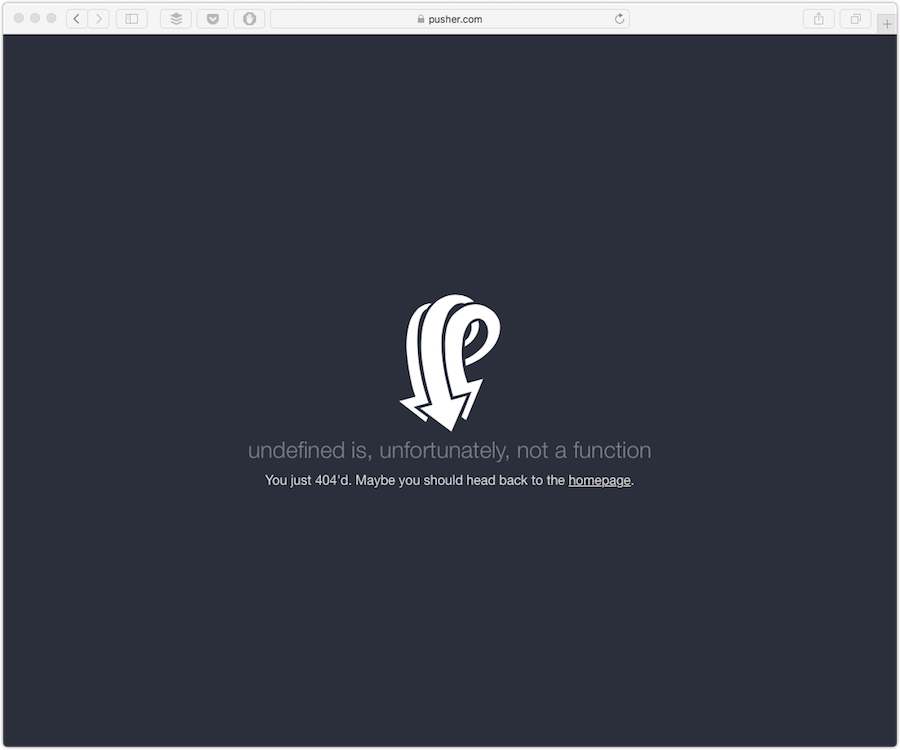 GrooveHq
I'm a big fan of Groove's content. Alex and his team have a pretty good understanding of how to communicate with people interested in their services. Their 404 landing page is well-designed and you get the feeling that Groove puts a lot of thoughts in every detail.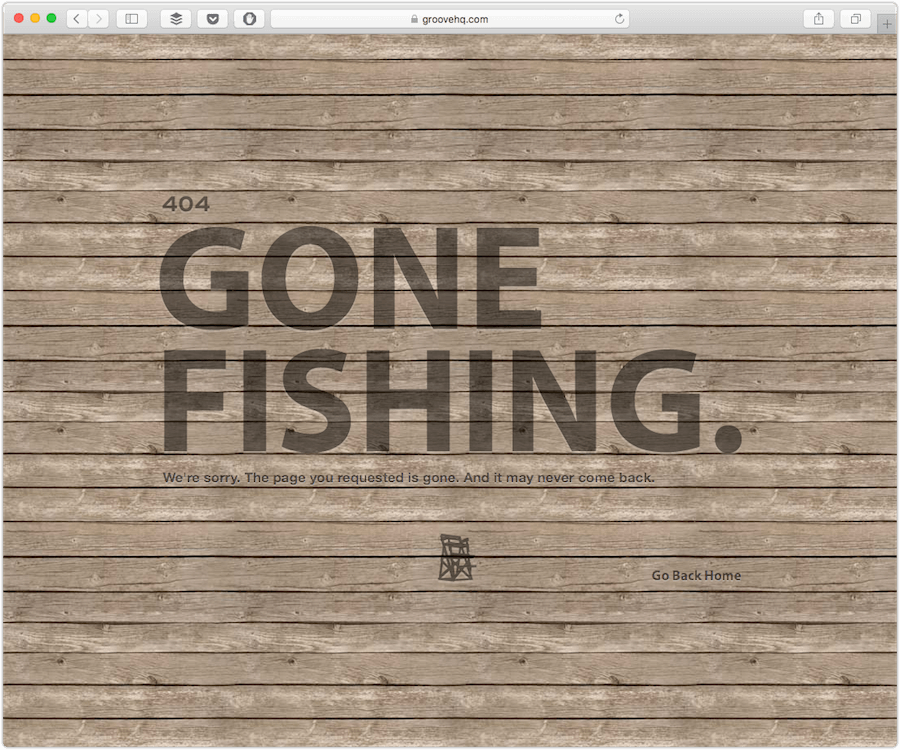 Unbounce
Unbounce offers services to build great landing pages. And as great landing pages do not want their users to end up on a 404 page, I was particularly interested in how Unbounce designed their 404 page. And not quite surprisingly, I think they did a great job.
The main call-to-action on that page? Playing pong 🙂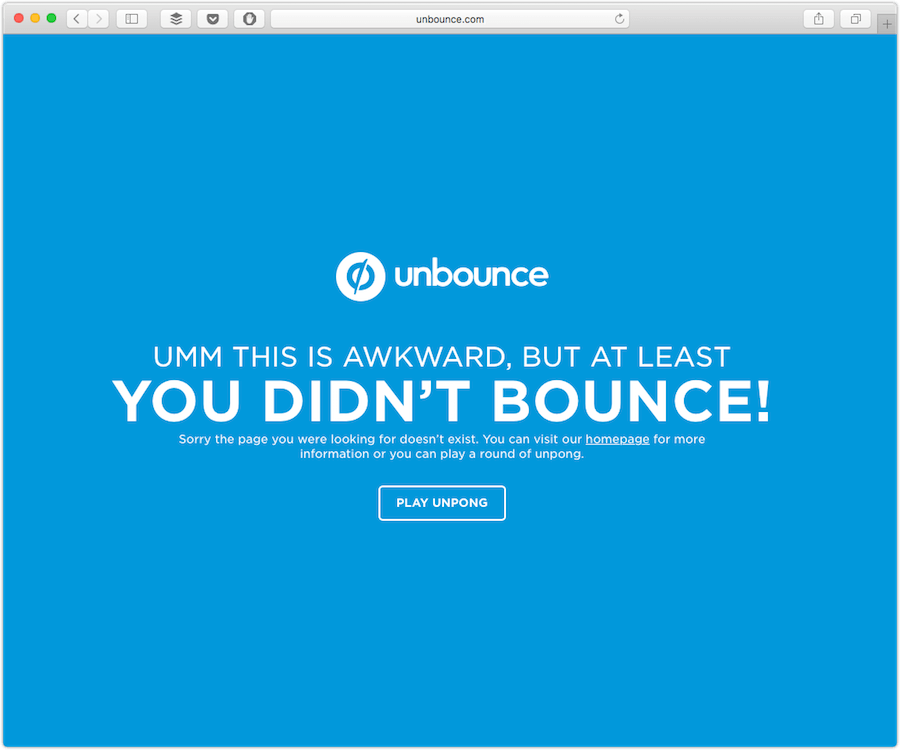 Orat.io
Orat.io offers business customer service tools through mobile messengers. Their 404 landing page is simple, yet effective. Who doesn't love dogs and with its clear message it makes me start from the beginning.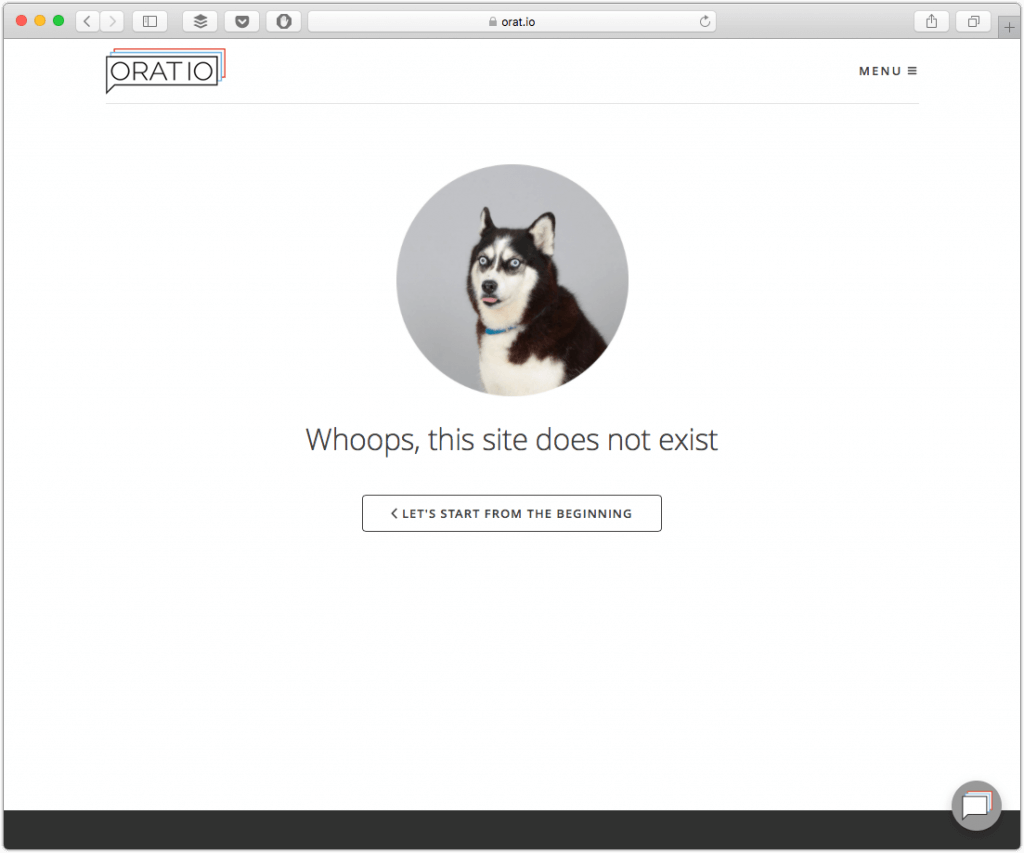 Intercom
Best known for its customer service and marketing automation tools, Intercom has a well-designed 404 page.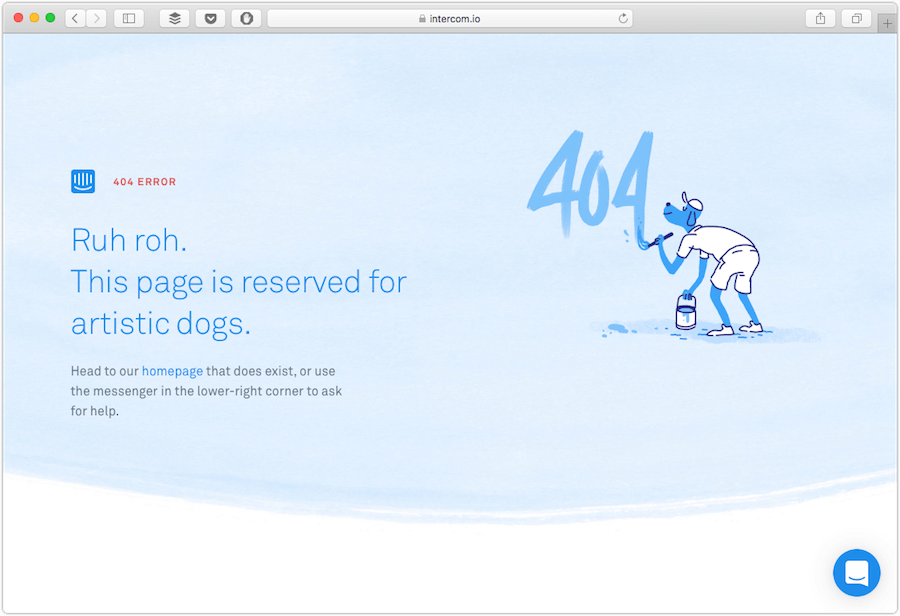 [otw_is sidebar=otw-sidebar-3]
Bitmovin
Bitmovin, which you might better know as Pied Piper from the series Silicon Valley (just joking!), offers video infrastructure for the web. Yay!
The copy on their 404 landing page caught my attention. So, when you somehow end up on their 404 page, it's probably the fault of their sales guys.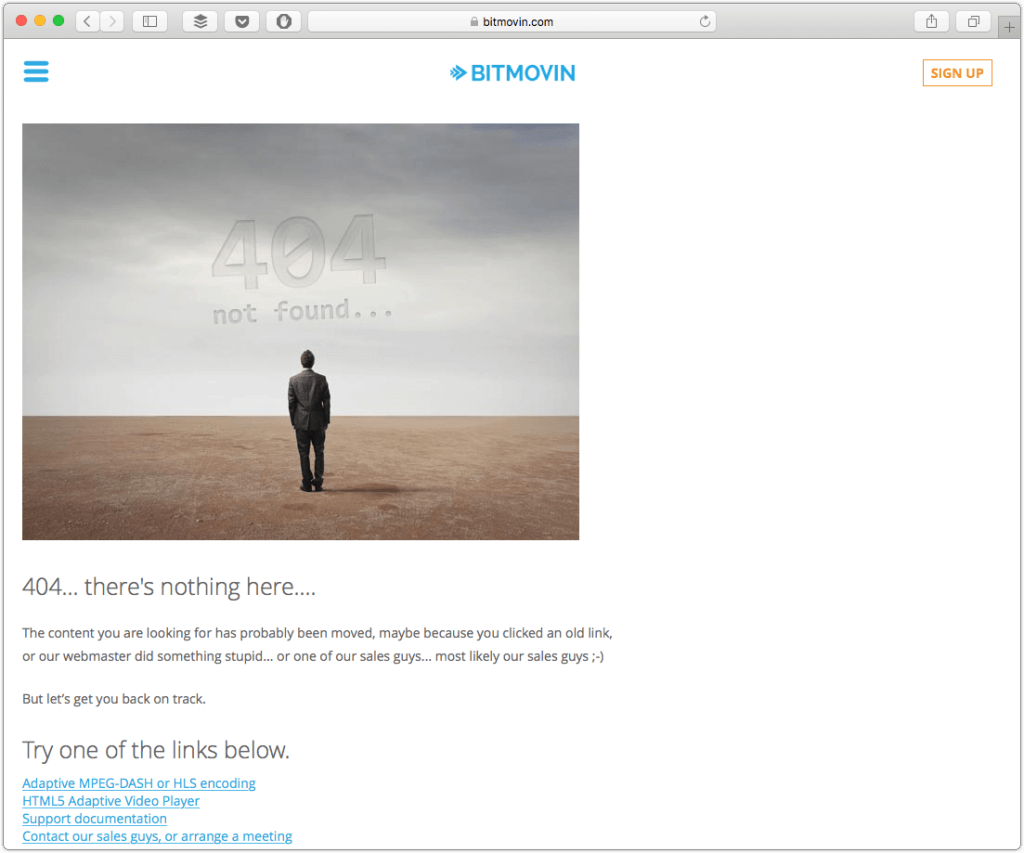 Wunderlist
Wunderlist, a to-do list acquired by Microsoft, offers a simple, yet eye-catchy 404 landing page.
Mayday! We have a 404!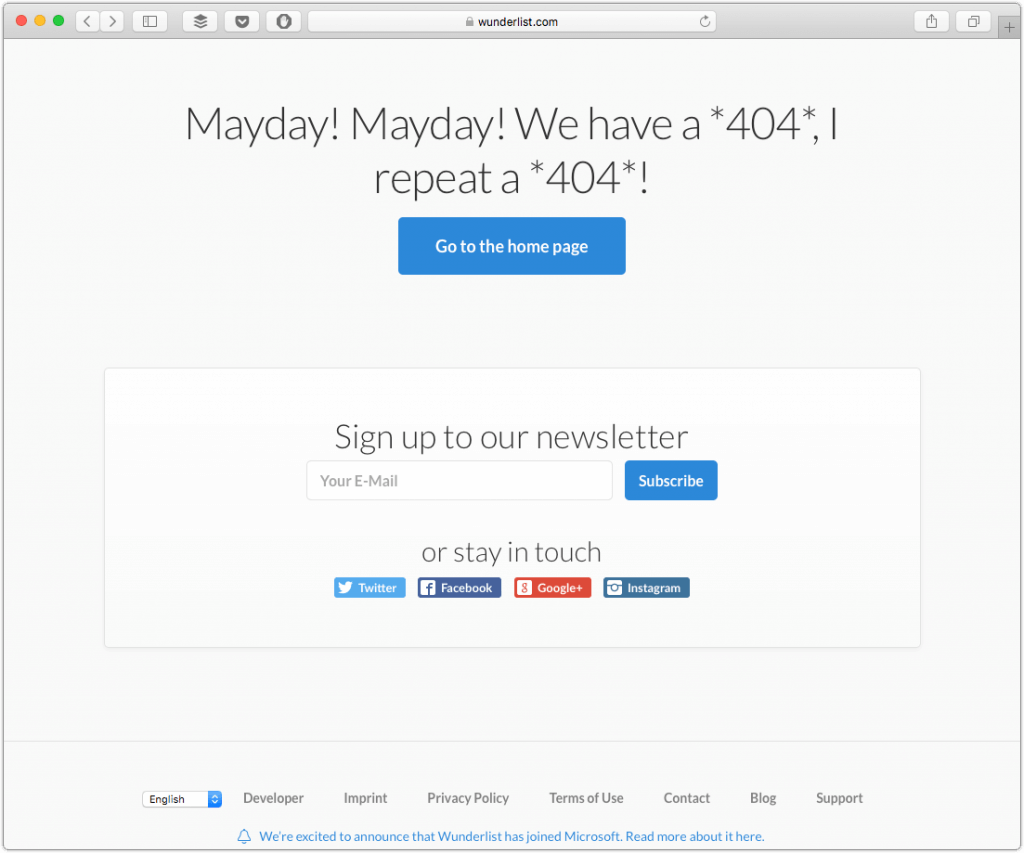 https://www.wunderlist.com/404/
Travis-CI
An interesting approach when it comes to 404 landing pages can be found on Travis-CI's website. Instead of apologized to the user for ending up on a 404 page, Travis-CI makes their visitors feel welcomed.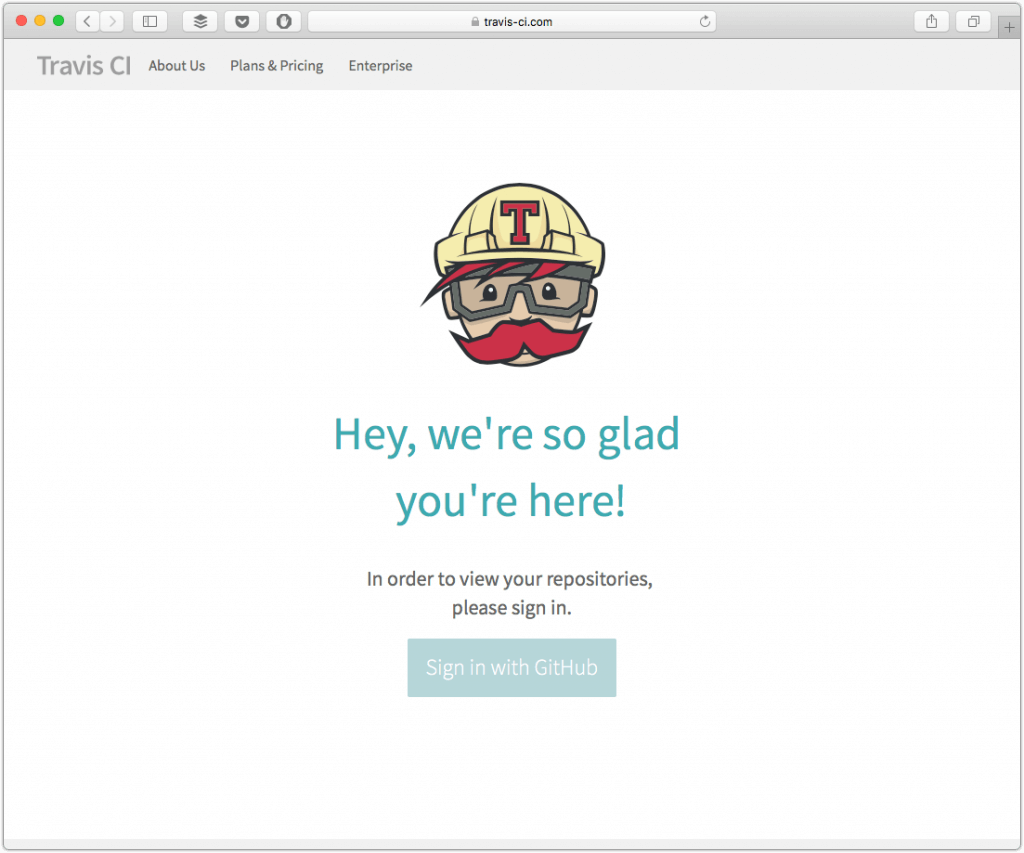 Infinum
Infinum, a software development company from Croatia, offers one of the most creative 404 landing pages. Ending up on a 404 page can be due to a lot of different reasons. Broken links, wrong redirects, old content. So, who should be blamed for this?
Well, I think you should blame your software tester. Sorry Vanja 😉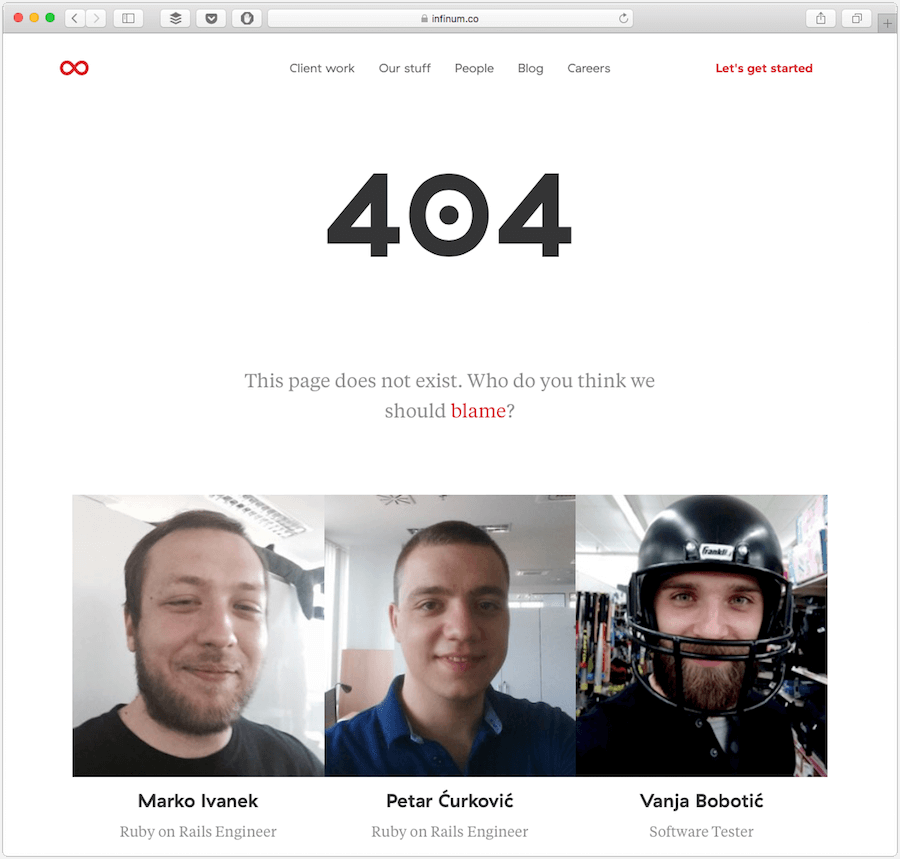 Zendesk
Did you know that most people never end up on a 404 page. If you're one of those lucky persons, you should be congratulated. According to Zendesk, you're one of the elite who managed to find the 404 page.
Therefore, you should feel special when ending up there.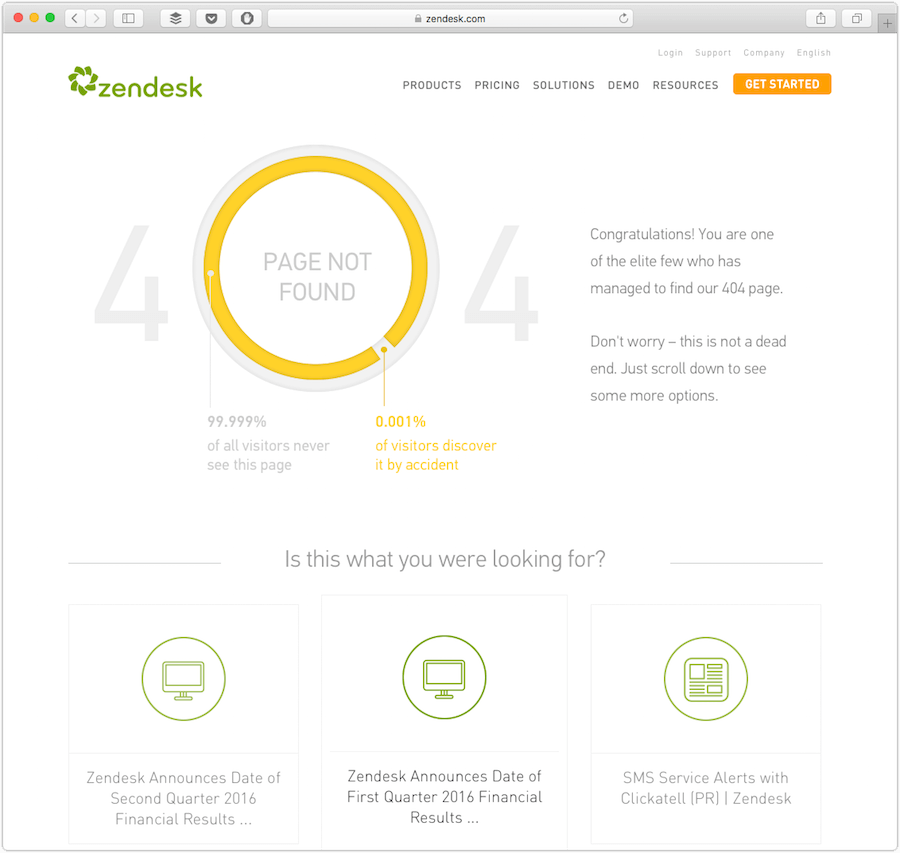 Wufoo
Another beautifully designed 404 landing page can be found on Wufoo's website. And with its call-to-action button it tries to convert website visitors who ended up on a wrong page to product users.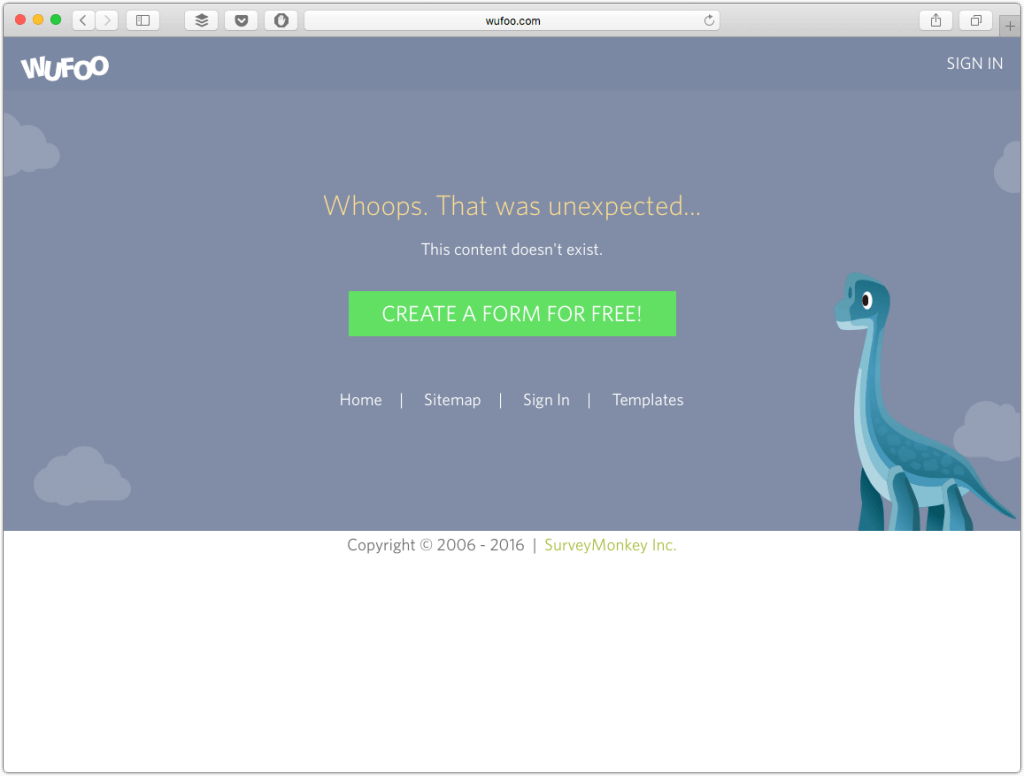 GitLab
Similar to GitHub, GitLab is a repository manager which lets you collaborate on code.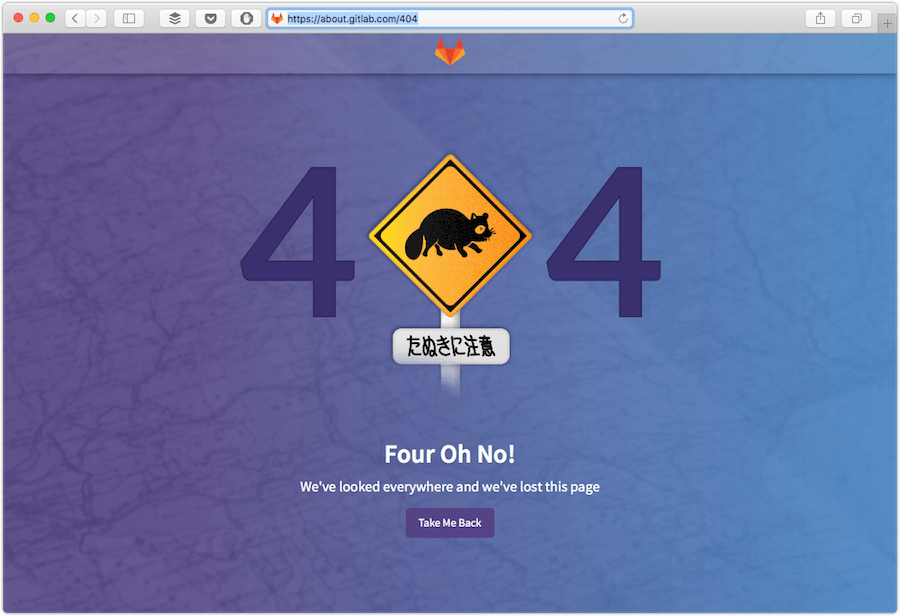 404 pages from our community
Since publishing this article, we got some really great recommendations on some further, creative 404 pages. Among them are the following ones:
What's your favorite 404 page?
Wow. That's a lot of inspiration. So if you're thinking about updating your 404 page, better make sure to consider some of the mentioned examples.
[otw_is sidebar=otw-sidebar-4]
Capture feedback easily. Get more insights and confidence.
Getting feedback has never been easier and we hope you've realized that after reading this article. Let us know what you think, your feedback is important.
And if you're ready to try out a customer feedback software, Usersnap offers a free trial. Sign up today or book a demo with our feedback specialists.