You want to be competitive within your SaaS industry, no doubt. In order to accomplish this though, you have to level up your customer data platform like Hubspot. Using HubSpot integrations enriches the data and information you have about your customers, and can help you grow your SaaS business massively.
There are several categories in which you can improve your CDP or CRM. One very important category is whatever you learn from and about your customers and users via customer feedback. As a SaaS company your product managers need to know whether what they're releasing is useful and valuable to users, or if they should change direction completely.
This information must find its way into your customer database and be available for everyone in the company. Through a HubSpot integration user feedback can be directly tucked to the right customer account in your CRM.
But there are countless other HubSpot integrations you can use to improve your processes and in the end grow your business. You can personalize them to best suit your team and workload, maximizing your potential without inputting more effort than you can handle.
What is HubSpot? What are HubSpot Integrations?
HubSpot is a customer relationship management (CRM) platform that helps its users create better customer experiences. This platform consists of several "Hubs", related to domains such as marketing, sales, service, CMS, or operations. HubSpot integrations let you use HubSpot for several purposes, no matter what other programs your business uses. Integrations seamlessly connect all applications to the HubSpot center, so you can streamline and enrich your customer data and get all the analytics/insights in one place.
Hubspot is providing an ecosystem (aka marketplace) to give a good overview on all the available integrations.
The Benefit of Using a HubSpot Integration
HubSpot connectors are necessary because they decrease your workload while giving you more information than ever before. There's no need to pull data from each platform your business uses and manipulate the information in a spreadsheet. You can connect them all to HubSpot, which pulls the data into a centralized system.
Due to a recent study, customer experience is becoming the top priority for companies to stay successful. If you're looking to become a leader in your industry, you should listen to your customers and their experiences and feed this customer feedback analysis via your HubSpot integrations to your CRM.
Integrating with the HubSpot API
HubSpot allows companies to develop integrations via their application programming interfaces (APIs). This ability maximizes what you can get out of HubSpot. You can test APIs before implementing them or access the client library and HubSpot marketplace to find existing tools that can help you.
Engineers can even earn a HubSpot certification which allows them to use their APIs confidently. You can also build applications, custom integrations, or websites on your own using HubSpot's collection of tools.
Which Tools does HubSpot Integrate With?
HubSpot integrates with countless options, including email, content, video, and sales. You can search within the Hubspot marketplace categories for integrations focused on productivity, marketing, finance, and customer service.
HubSpot offers plenty of tools to elevate your business in any way possible. You can also use Zapier to link thousands of popular apps to HubSpot. This makes it easier than ever to connect every aspect of your business in one place.
The Best Hubspot Integrations (By Category)
The HubSpot library showcases page after page of integrations that can improve your business and website. For example, all businesses appreciate how marketing integrations simplify the workload involved in sales and database management. You can streamline your data and use the information to build your brand and increase your sales.
And it's not just us! We asked 75 marketers and founders to weigh in on HubSpot integrations and all they have done for their businesses. According to experts like Jonathan Tarud, founder of Koomea, third-party integration apps like HubSpot are essential for creating and retaining a strong customer base. Here are some of the best integrations you can use through HubSpot.
We listed categories of important Hubspot integrations:
Power up Email via an HubSpot integration
Everyone sends emails daily, so you must ensure your emails stand out. With Unbounce HubSpot Integration, you receive data on who opens your messages and when so you can confidently send your messages when you know they'll get attention. The email integration automatically updates your contacts, so your mailing list stays fresh with fewer bouncebacks.
Email automation also includes specific templates for customers and reminders for you as to when you should follow up with someone or send out a new email to increase sales. As with all HubSpot integrations, your email data appears in a central dashboard so you can streamline your mailing list process.
Make Content King via a HubSpot integration
Content is king, and with HubSpot integrations, you can get the most out of your website thanks to HubSpot's content optimization system. You can create contact forms to populate your mailing list, connect your emails to your sales database to create fuller customer profiles, and collect data with the SurveyMonkey integration.
Though content creation is a broad spectrum, HubSpot makes it easy to pinpoint what type of content will work best for you. Integrating with HubSpot can level up your content no matter how active your website is. Apps can help you with content writing, publishing across several channels, and building web pages without needing code.
Even if you already have a handle on your content creation, HubSpot's flexible options and customer relationship management software can give your WordPress site or other content the boost it needs.
Video integrations with HubSpot
Visual content is shared 12 times more than written content, and HubSpot's Wistia integration can help you create and promote videos with glimpses into video data metrics. The Wistia integration allows you to see what video marketing works and what doesn't, getting customers to spend more time on your page and increasing loyalty and profits.
Level up Sales with HubSpot integrations
Running a business requires a lot of work, so keeping track of sales data can fall by the wayside. With HubSpot's CRM system, you can link sales data to customer profiles or use its other flexible options to target specific demographic data. This information will allow you to focus on strengthening customer bonds and making more profits.
Make User Feedback Matter
Usersnap Hubspot Integration
Usersnap is a customer feedback solution for product teams to fix issues, collect feature requests, and run surveys to ultimately make better product decisions. You can instantly share problems with teammates by using the widget to capture a screenshot. The images help developers understand what went wrong so they can help solve these problems on behalf of end users.
Since HubSpot offers so many tools for websites and email providers, Usersnap integrations simplify the troubleshooting process. Leveraging our potent collection of feedback widgets, and sending the raw feedback to your existing toolstack. Even if you aren't tech-savvy, it won't take long to set up Usersnap as part of your toolstack.
How to Set Up Usersnap Hubspot Integration?
Setting up the Usersnap integration for HubSpot is simple. You'll screenshot the problem and create a help ticket in HubSpot.
Step 1
First, open Usersnap and go to the Manage tab for the project. Click "Integrations."
Step 2
Next, look at the grid until you find the HubSpot logo. Click "+Add Integration."
Step 3
Third, sign into your HubSpot account. If you don't have one, you can create it now.
Step 4
Some businesses have multiple HubSpot accounts. You can only integrate one at a time with Usersnap, so make sure you select the right HubSpot account.
Step 5
Grant Usersnap access to your HubSpot account so it can properly integrate the platforms.
Step 6
Next, you will be sent back to the Usersnap integration. Fill out the Usersnap form and save your settings to complete this part of the process.
Step 7
Usersnap will then allow you to send a test item to see how it works and what type of feedback you get. After that, you can start managing HubSpot items through the Usersnap integration.
Step 8
After creating several Usersnap Feedback items, you can manage this integration by filing tickets, checking the status of projects, and following the items on the pipeline. You can also assign other team members to help you with upkeep.
Sales & Sales Enablement via HubSpot integrations
Salesforce
Salesforce is a famous CRM that syncs with HubSpot to host your leads, accounts, opportunities, and tasks all in one place. You can use the Salesforce information to focus your marketing approach for the best results.
Unbounce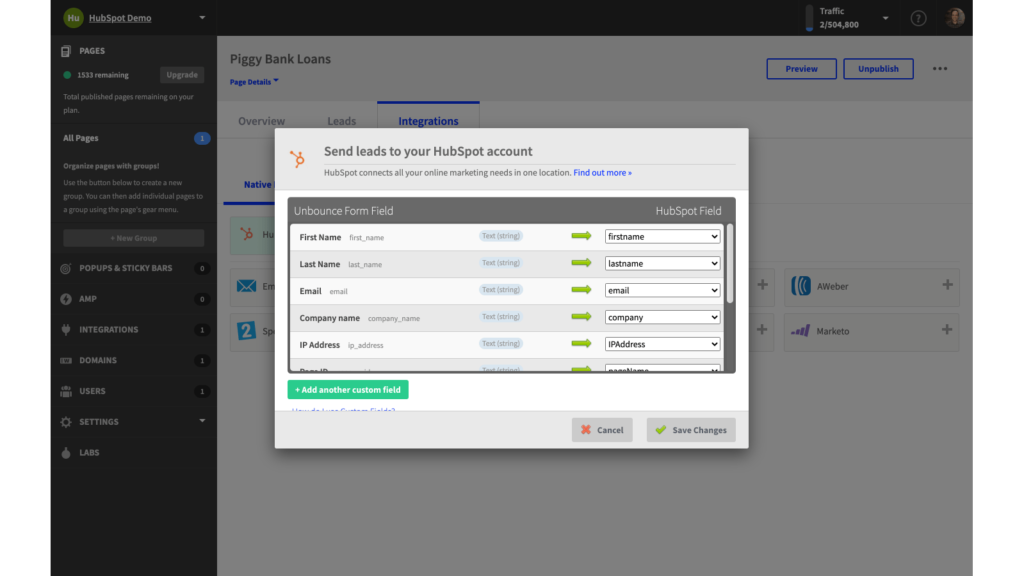 Unbounce is a landing page builder with a form for visitors to submit. The data from the form automatically populates to HubSpot with this integration.
PandaDoc
PandaDoc allows users to create digital documents and contracts and accept legally-binding signatures via email. You can compile all the forms in your HubSpot dashboard.
Dean Kaplan of The Kaplan Group says that PandaDoc helps them auto-populate customer documents and send them out for digital signatures, greatly streamlining their workflow.
Gmail is a popular free email tool that allows businesses to appear professional. When you add the HubSpot integration into the mix, you can track emails sent, opened, and replies on one dashboard.
CallRail
The CallRail integration syncs your calls and texts with HubSpot, so you have a record of all activity. You can see voicemail transcriptions and contact data from the dashboard, which helps you keep tabs on customer contact.
CloudTalk
CloudTalk and HubSpot allow you to use the phone system and your client database to keep tabs on sales calls. You can also send texts and keep track of all the data, including call recordings.
Slack
Slack is a huge messaging platform that allows companies to keep in touch with all workers and clients. You can share photos and documents, and integrating with HubSpot means you can access that information from your dashboard.
Power up your Marketing with HubSpot integrations
Vidyard
Vidyard lets you embed videos onto your landing pages to increase customer engagement. When you integrate with HubSpot, you can see data about how many people watch, for how long, and at what time of day.
Google Search Console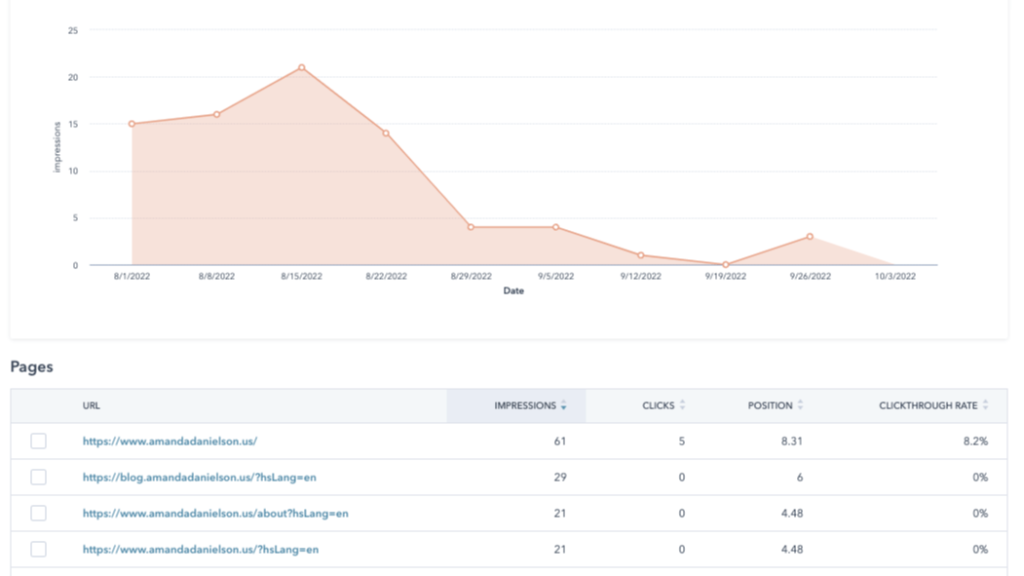 Google offers countless quality apps and tools for businesses, from Chrome extensions to Google Docs and Sheets. Take advantage of the Google Search Console integration to find the keywords that bring traffic to your page. You don't have to log into Google because it's all available on your HubSpot dashboard.
HubSpot for WordPress
WordPress is the biggest website provider and offers plenty of widgets and plugins on its own. When you sync it with HubSpot, you can keep all your data in one place.
Belch.io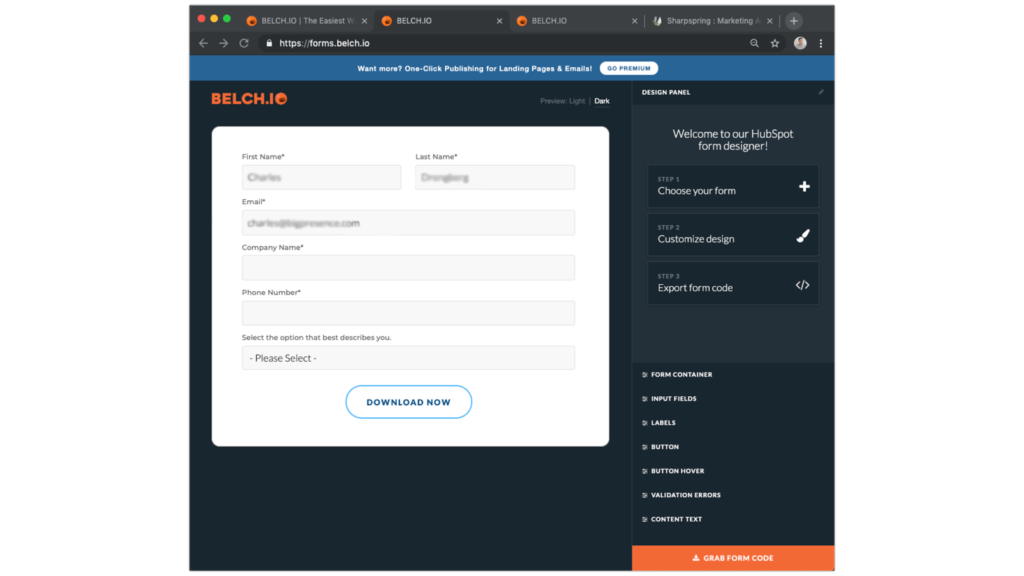 This drag-and-drop builder makes it simple to design pages for your website and forms to create your client database. You don't need to know any coding to make a customized website.
Beacon allows you to use your blog posts in a new way—by creating an ebook. You don't have to worry about layout or design because the integration does it all for you.
Veronica Miller at VPNoverview says Beacon enabled her to have a complete ebook in less than five minutes.
Integrate Calendar Scheduling with HubSpot
Google Calendar
Google Calendar is an ideal tool because it can import appointments from your email and other calendars. When you integrate with HubSpot, you can create meetings in your dashboard and have them appear on your Google Calendar without extra steps.
Calendly
Calendly is a calendar app that helps remote workers stay in touch with clients and coworkers. When you integrate Calendly with HubSpot, the appointments automatically auto-populate with contact information, and it will show as canceled or rescheduled as soon as the change occurs.
Chili Piper
Chili Piper books meetings without complicated email chains. The HubSpot integration means a client or coworker can book a meeting, and everyone involved gets an instant update.
Dan Skaggs of One Thing Marketing says that Chili Piper helps his company keep in touch with customers. They can schedule meetings when they visit the site if they need help with service and for a satisfaction check-in later.
Customer Service & HubSpot integrated
Intercom
Intercom is a customer service tool that integrates with HubSpot to ensure you keep your leads and client database updated without doing extra work yourself.
Drift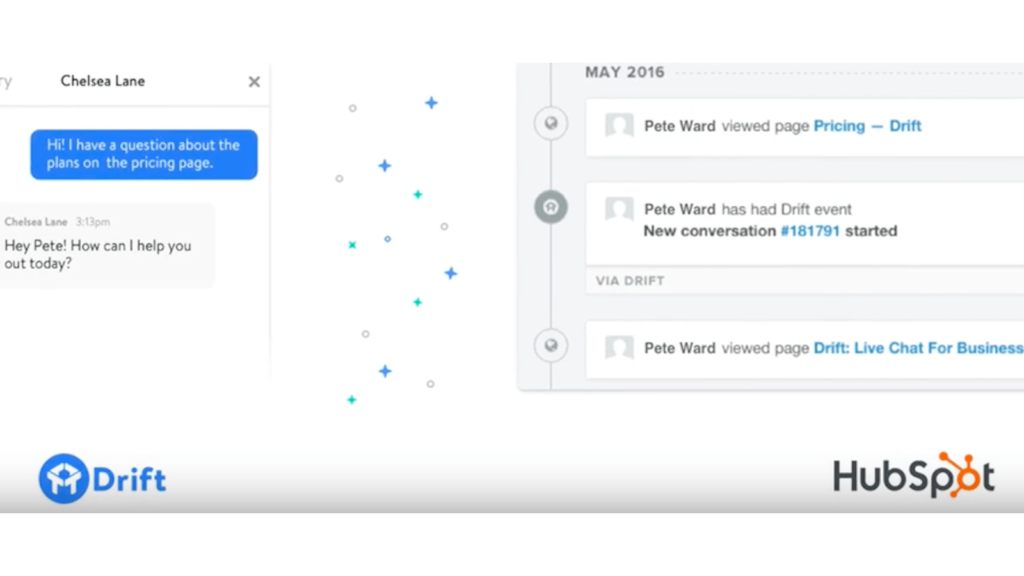 Drift is a contact tool. When you integrate with HubSpot, you can merge your client databases and get a full picture of your customers. You can track all conversations for customized outreach that inspires your audience to engage.
Jylian Russel of Botpress uses Drift and HubSpot to scale up his company's mailing list. They can sync contacts across multiple platforms, so there's no need to waste time importing and exporting lists.
Zendesk lets you see all ticket requests from your HubSpot dashboard. You'll never miss a ticket if you forget to check into Zendesk because it automatically consolidates to HubSpot.
Integrate Advertising into HubSpot
Encharge
Encharge is a marketing integration that automatically updates contact information and triggers marketing campaigns for multiple outlets, like Facebook and email. You can see side-by-side data on the campaign to see where it best performs.
Facebook Ads
Facebook Ads have a standalone dashboard, but when you integrate it with HubSpot, you can see data alongside your other campaigns. You can also schedule Facebook Ads and posts from the HubSpot dashboard.
Google Ads
Google Ads has an impressively detailed dashboard on its own, but with the HubSpot integration, you can track the analytics in one place with all other campaigns. You get keyword data and find out how to best target your future ads.
Versium REACH
Versium REACH is a tool that collects leads and helps you build a customer database. You can add information from multiple channels, giving you a strong profile for each user. This information gives you insight into how to market to your audience.
Data & Analytics Enrichment with HubSpot
Databox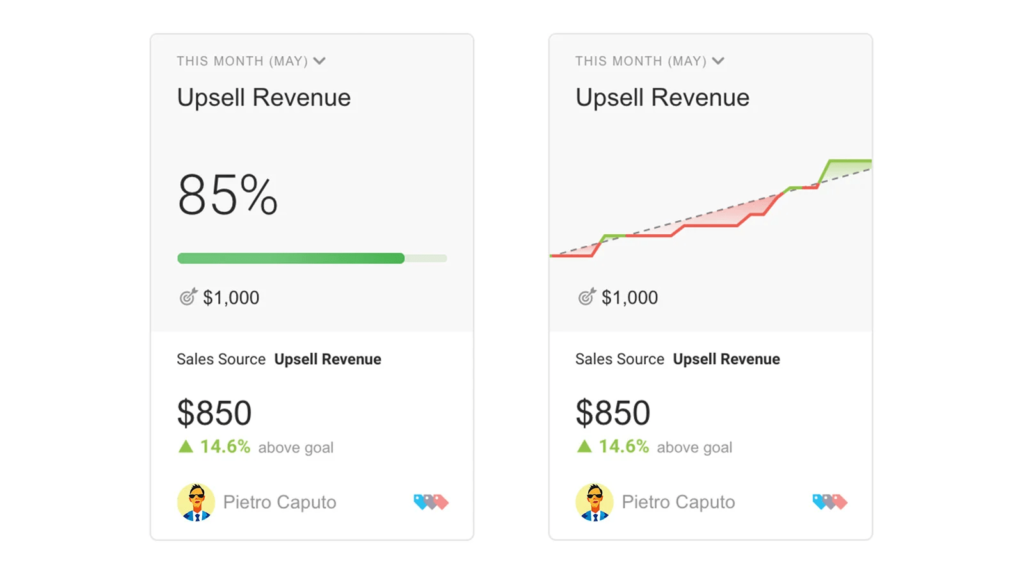 Databox pulls information from HubSpot, Google Analytics, Facebook Ads, and other platforms to show you data about sales, emails, calls, and clicks. The dashboard is visual, so you can get key data with a glance.
PSOHub
PSOHub is a tool for work management, including invoicing, time tracking, and goal projection. Keeping track of it all in HubSpot helps you use the data to guide your emails and communication.
Wrapping Up
HubSpot can certainly add a lot of value across teams to better understand customers, and deliver on their needs more appropriately. When connecting HubSpot to another tool (such as Usersnap), you leverage the full functionality of the platform with better data. In the case of Usersnap, that includes taking raw feedback and turning it into HubSpot tickets.
With any CRM, it is important to get the best data possible in order to make proper decisions for your SaaS. When it relates to customer feedback, Usersnap will help you collect what you need in order to make better product decisions.
Q&APeople Also Ask
Check out the answers to these frequently asked questions about HubSpot integrations for further help.
What makes HubSpot integrations different?
HubSpot integrations help your business in countless ways by linking your sales database and mailing list and sending you data about your email statistics. You can manage every aspect of your online presence from the HubSpot database without multiple apps.
Are HubSpot integrations free?
Not all HubSpot integrations are free, but many are. Most integrations give you a basic level of the tool for free, and if you need more advanced features, you can pay to upgrade it. Paid features depend on the integration but might include larger customer bases or more detailed data.
Capture feedback easily. Get more insights and confidence.
Getting feedback has never been easier and we hope you've realized that after reading this article. Let us know what you think, your feedback is important.
And if you're ready to try out a customer feedback software, Usersnap offers a free trial. Sign up today or book a demo with our feedback specialists.