Getting your customers and website visitors engaged with your product is a tall order. Did you ever think "if only we pull this product lever, they'll start doing what we want", only to find out you overdid it? Happens all the time, and we've got some furiously funny customer feedback to prove it. This is why nailing digital engagement for web and app design is crucial for more happy customers and visitors.
No doubt, people spend a great deal of their time browsing the internet. The reason could be anything from buying a product to using a service. Look at people spending such a generous amount of time on the internet, businesses are now focusing on digital customer engagement with their brands.
For business owners of any size, it has become extremely crucial to have a damn good app and website. There, we said it! In this article, we cut through the noise and talk about what's what in digital customer engagement, plus what it means for your app and web design.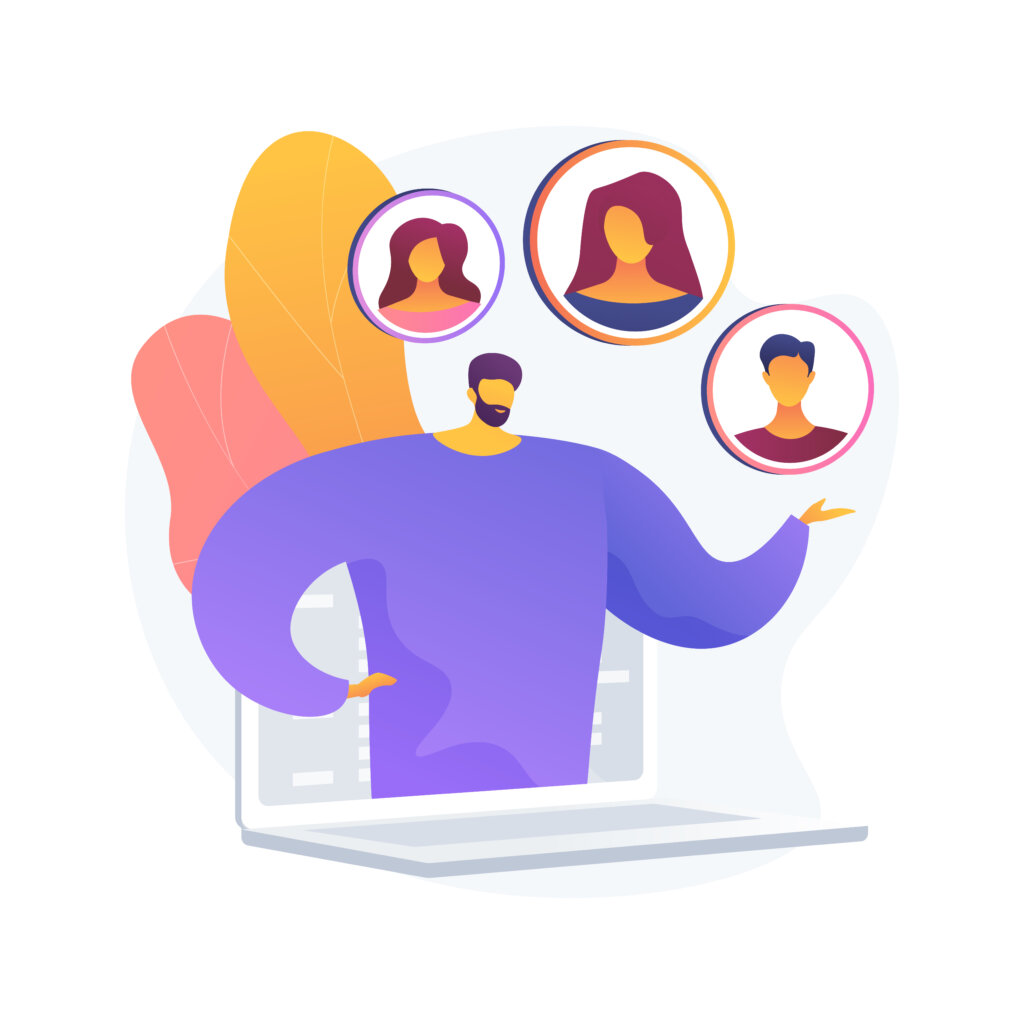 App and web design changes are only as good as the feedback you've received from your users. When it comes to customer feedback, we've got the ultimate guide on tap to quench your thirst. Enjoy 🍺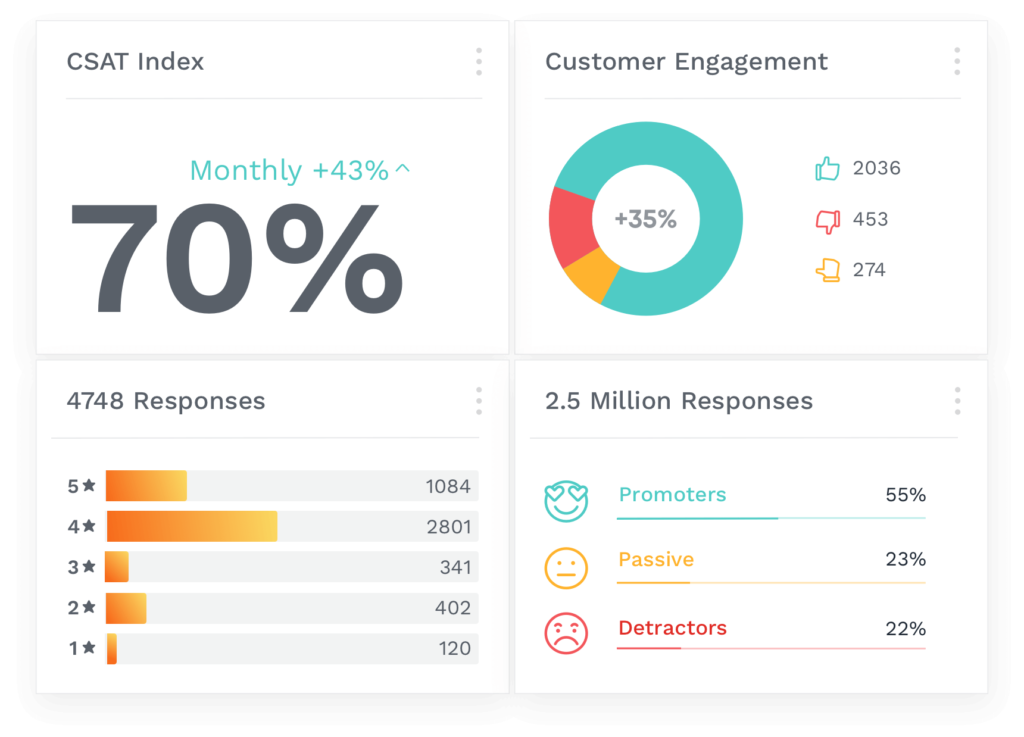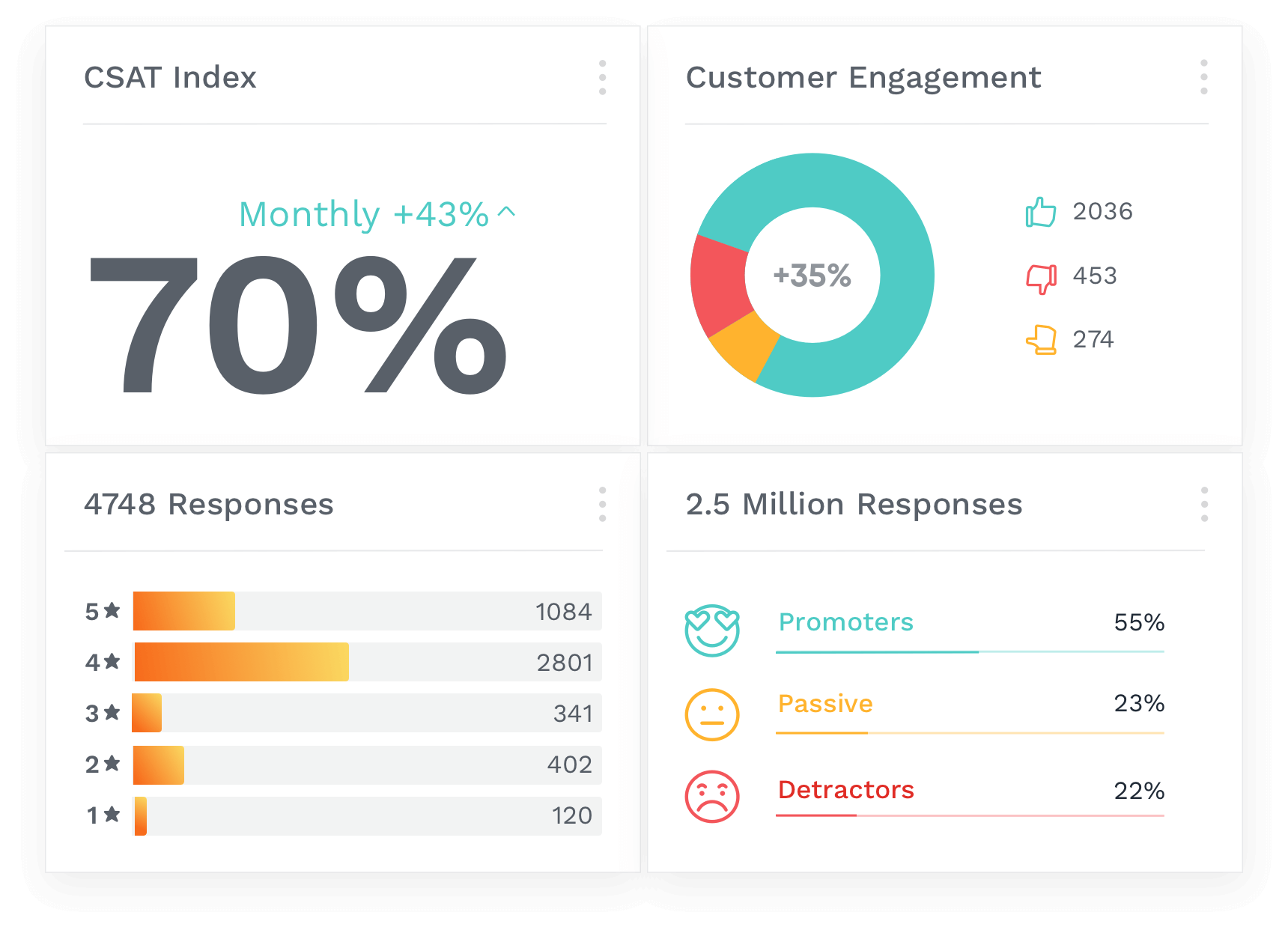 Top 3 Digital Customer Engagement and Web Design Trends in 2021
Websites and apps with great designs will continue to produce great results. However, the design work is not something that you do once, only to then sit back for years. A website should be updated on a regular basis with respect to the ongoing web design trends. With that in mind, here are some of the trends that you can consider following in 2021:
Minimalism
The simplicity of the website and app design is the key in this modern era to save customers from information overload. Minimalist designs have the power to completely overtake complex designs because it only focuses on the essentials.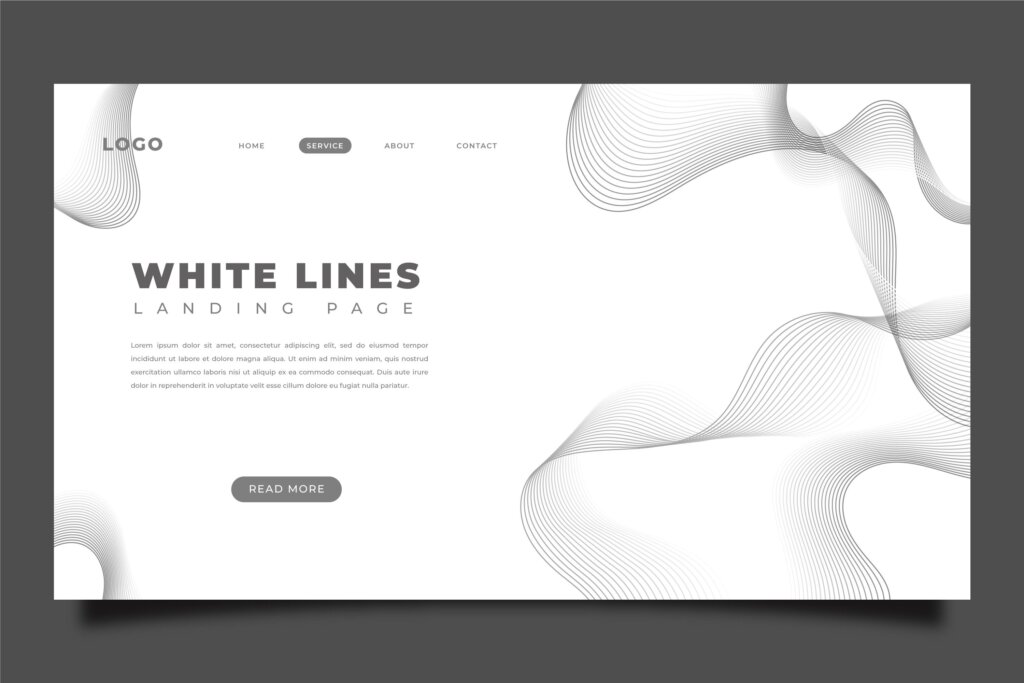 You can bring minimalism to your website by:
Applying a limited colour palette
Only using the elements that are necessary to convey the desired information
Maximising the white space which ensures visitors put their eyes on the important sections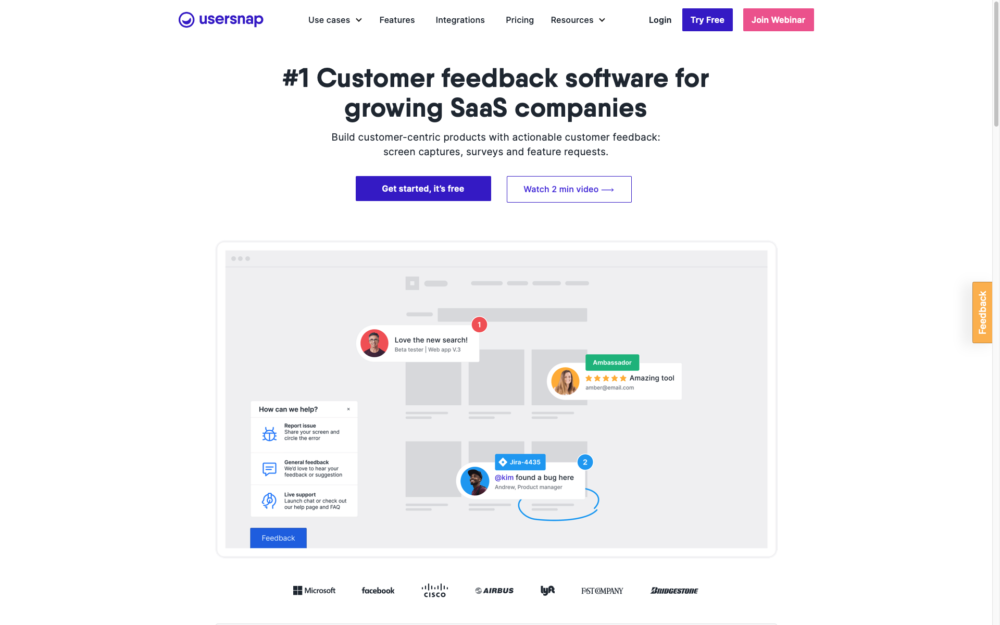 Muted Colours
The use of muted colours make it easy for the visitors to keep looking at the website for an extended period of time due to the comfortable low saturation. Muted colours have a kind of cloudy effect as they're dulled and greyed out.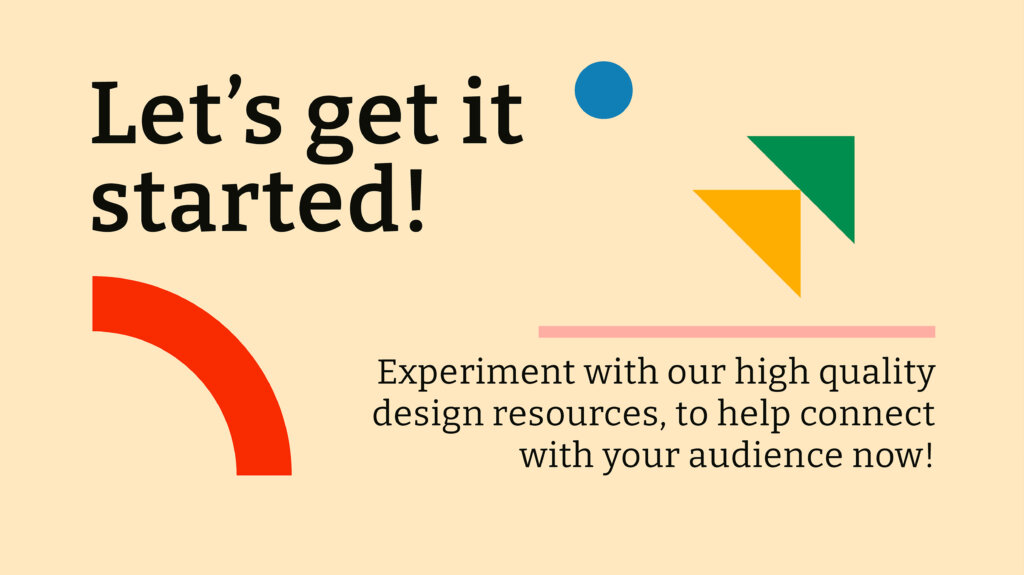 Designers prefer using a light colour palette to showcase minimalism too. With muted colours, the website gives a more elegant and natural feel.
Parallax Scrolling
The aesthetic 2D vintage video games inspired the parallax design in the websites and apps. The illusion of depth is created in this effect because of the use of different layers moving at different speeds. There are many ways to implement this effect, but one of the most common ways is by moving the background slower than the foreground. The technical implementation takes a little more effort than normal, but nothing so complicated.
This design can compel users to scroll through the website with curiosity. It's great for onboarding and tutorials. The Parallax effect can make your website or app subtly stand out from the rest. However, one should keep in mind that if this design is not implemented properly, it can hurt the SEO rankings due to increased page speeds.
App and Website Design for Better Digital Customer Engagement
Apps and websites can represent a lot about the quality of services and products offered by the company. It's where most potential customers interact with your business. But it will only produce the expected results when the visitors get a satisfactory experience, and their needs are fulfilled.
Any marketing activity should send the customers to the website where they can get more information about campaigns, no doubt. However, a good website design can ensure that your customers perform the necessary actions and get the required information without struggle.
Website designing consists of a multitude of variables like layout, content, search engine optimisation (SEO), and graphics. The design of a website is significant and one of the essential parts of your promotional efforts. To make a visible impact, it should be consistent in terms of look, feel, and purpose throughout the marketing strategies.
A well-designed website will always have a good impact on the way visitors engage with it. Let's know more about how website designs can affect customer engagement.
How Does App And Website Design Affect Customer Engagement?
The emphasis that people put on the traffic source and visitors count is very exorbitant. What most of them miss is, how should they engage visitors after they have landed on the website. A study by Adobe shows that around 38% of the visitors stop engaging with the website with an unattractive layout or content. So you can focus on backlinks, traffic, and SEO all you want, but if the design of the website is not up to the mark, you are unlikely to win the business of your visitors. Here are some no-no's in app and web design that impact digital customer engagement negatively.
Websites and Apps With Generally Poor Design
Somehow this goes without saying. However, when a visitor lands on your website, they should see the most accurate and professional representation of your brand. If the design of the website is unable to represent the correct image of the company, then it might raise red flags in the mind of visitors about the professionalism of your company.
There are a lot of websites, unfortunately, that seek to harm people and fraud them with their money. Because of this reason, visitors are very careful about the websites and content they trust. At first glance, the website should look professional and easy on the eyes; otherwise, the customers will keep searching.
Lack Of Visual Imagery
The customer wants businesses to make things as simple for them as possible. The bulky paragraphs can be hard to read, so it is best to boil down those paragraphs into small parts and sentences. Moreover, you can use illustrations and images to tell the story instead of using a lot of words.
When the imagery used in a website is effective, the user is more likely to understand the content and keep scrolling for more of it. Text-heavy websites are an example of outdated website design.
Slow Loading Time
Customers in this busy world have no time to watch a bar patiently while the content loads on a website. No matter how good looking your website is, chances are the visitors will never make it that far if they are to wait for a long time for your content to be visible.
Interactive content like videos, surveys, and forms should load even faster to make it simple for your visitors to share their information and engage with your business. You should edit your videos using an online video editor and publish it on your site. From there, use Google PageSpeed Insights to guide your decisions about what you can improve on your site.
Getting In Touch Is Difficult
While you hope that your customers take some other action throughout your website, in their journey they might need some additional help. An effective website design will always have an option to send a quick message, to go to a solid help center otherwise engage with your website. It's very crucial to place this option at a place where it is easily visible.
How Having a Good Website and App Can Improve Digital Customer Engagement?
There is no shortage of reasons for businesses to have a great website and app for better digital customer engagement. A website is always in service and ensures whoever visits it gets what they want from their office, home, co-working space, or all of the above.
Here are some of the key pieces you can have in a great website or app:
Establishing Basic Credibility & Building Trust
In the old days, customers expected businesses to have their address and contact number on the brochure. Similarly, the customer now expects businesses to have a website that can provide them with all the information they need about the company and their offerings. A website is crucial for establishing trust and credibility among new visitors and customers. This trust and credibility can be further boosted by the use of SEO to rank the website higher. If your site requires the creation of a personal account. Take care of protecting the password and data of your customers. This will certainly create an atmosphere of trust.
Customer Engagement With Brand Information
More than 50% of the customers want brands to have an easily accessible online presence where they can get information about the available services and products. Easily available information is one of the most captivating advantages of having a website. The website, at its core, is only a medium to communicate and engage with the customers to provide them with resources. Here are a few ways in which a website supports information exchange:
There are advertisements to update customers about the latest offers.
With newsletters, customers stay updated about upcoming events and news.
Contact forms can bring enquiries or requests from the visitors.
24/7 Customer Support
For any business, providing reliable customer support is one of the toughest jobs. However, businesses can provide online customer support easily compared to hiring personnel to do the job. Online customer support is cost-efficient too. There are two major ways of providing customer support: FAQs and Chatbots.
FAQs: This is one of the most common mediums used in websites. The information provided here is precise and most relevant for the users. A FAQ section can provide a list of all the frequent queries asked by the visitor, saving a lot of resources and time.
Chatbots: The work of chatbots is very similar to an FAQ section. It also has template answers to the frequent queries. Chatbots can improve digital customer engagement by efficiently providing users with different information and step-by-step guides for signing up or making a purchase.
Final Words on Digital Engagement
The importance of digital customer engagement in your apps and on your websites in business is not news. However, the focus on the designing part was not that common. With a beautiful and functioning design, you can improve the way customers engage with your app and website. A well-designed website ensures that your visitor will have a good experience. While designing the websites, you should always keep the trends in mind to create the website that is most practical for the customers.
And if you need to hear directly from your customers about what they think is working or not, start with Usersnap today and get your customer feedback widgets running. First 15 days on us, and super simple to set up.
Author: Vibhu Dhariwal is Co-Founder & Director of Marketing at Digital Gratified, a Digital Marketing & Web Development company. He likes sharing his experience in outreach marketing, link building, content marketing, and SEO with readers. To know more about him, you can connect with him on LinkedIn.
Capture feedback easily. Get more insights and confidence.
Getting feedback has never been easier and we hope you've realized that after reading this article. Let us know what you think, your feedback is important.
And if you're ready to try out a customer feedback software, Usersnap offers a free trial. Sign up today or book a demo with our feedback specialists.