We Are Developers. That's the claim and motto of the largest developer event in Europe.
And since we at Usersnap are developers, too, we put on our best suits (well, just kidding ?) and attended this year's largest developer event, right in Vienna.
Together with 3.800 other developers from all over Europe we were pretty impressed by the organizers work and listened closely to speakers like John Romero, Joel Spolsky, and Håkon Wium Lie.
In this article, we'd like to share a few conference highlights from this year.

[otw_is sidebar=otw-sidebar-1]
Conference highlights
As the conference title suggests, it's all about development. The conference was hosted for the third time, and the organizers did a great job in hosting a couple thousands of developers from Europe.
Frontend developers, DevOps experts, and IT decision makers joined the two-day conference packed with internationally acclaimed speakers and companies.
It was great to see lots of international speakers with insightful and inspiring talks at this year's WeAreDevelopers conference in Vienna. Also nice to see that especially artificial intelligence, machine learning, and chatbots were focus-topics throughout the whole event.
– Allan Berger, COO at Blossom
Doom, programming principles, and John Romero.
One of the highlights of day 1 has been the appearance of John Romero. Best known for developing the games Doom, Quake, and others, John gave some interesting insights on the early days of programming.
No prototypes. Just make the game. polish as you go. Don't depend on polish happening later. Always maintain constantly shippable code.

Programming principle by John Romero
Interesting principles of software engineering from John Romero at #WeAreDevs pic.twitter.com/wDqBfZewdF

— Manuel Stadler (@StaManuel) May 11, 2017
If you'd like to learn more about John Romero's principles for programmers, make sure to check out this GitHub page here.
Paint the web. With CSS.
Besides speakers from Google, Netflix, and Facebook, it was great to see local heroes among the line-up. Eva Lettner from the Austrian startup Chillbill gave an amazingly refreshing talk on painting the web with CSS.
"Never animate height unless you want to use your computer as a radiator" – @eva_trostlos #WeAreDevs

— Manuel in ?? (@mmatuzo) May 12, 2017
Creative developer @eva_trostlos talking about having fun with css, coding and getting involved in the community ??? #awesome #WeAreDevs pic.twitter.com/NCzis8Ygrg

— Lisi Linhart ?? (@lisi_linhart) May 12, 2017
Make sure to follow Eva on Twitter & Codepen. If you'd like to check out her talk, I'd recommend a similar one which she gave at the React meetup in Vienna:
Here's also the final artwork of her live coding talk at the WeAreDevelopers conference:
See the Pen #dailycssimages zombie pure CSS by Eva Lettner (@eva_trostlos) on CodePen.
[otw_is sidebar=otw-sidebar-2]
Developers are writing the script for the future
With the last session of the conference, the organizers managed to bring Joel Spolsky, co-founder of StackOverflow & Trello, to Vienna. Oh, and did I mention that Joel also writes about his life as a developer at the well-known blog joelonsoftware.com? You should definitely check it out.
Joel gave an inspiring talk on how software is embedded in our today's life and how we, as developers, are able to write the script for our future.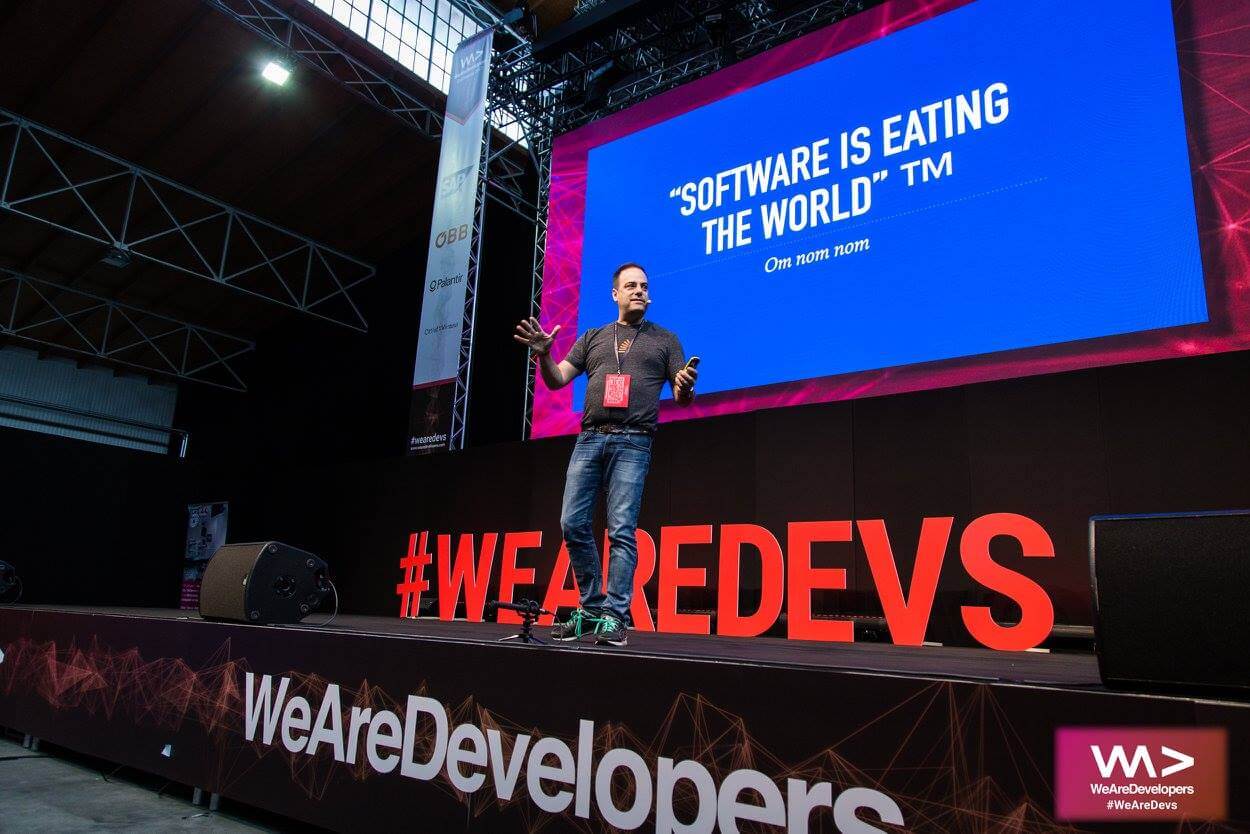 JavaScript
Yes, that was the actual title of the talk.
While not really obvious from the title of the talk, Brian Holt from Netflix (and formerly Reddit) gave an overview of the process every new JavaScript feature has to go through before it can be added to the language.
"I worked at Reddit, now Netflix, my work is to waste your time." @holtbt #wearedevs

— Michael Feichtinger (@DerFichtl) May 12, 2017
Not only that, but he also showed us some of his favorite features that developers can expect from future JavaScript versions. If the talk showed one thing: There will be exciting times ahead for everybody who's writing JavaScript!
Wrapping it up.
The WeAreDevelopers provided a great playground for developers from all over Europe. It was great to see a good mix of people from 50 different countries flying into Vienna for this particular event.
For us, it's been particularly great to see the Austrian tech scene being represented at the WeAreDevelopers next to companies like Facebook, Palantir, and Google.
From Austrian tech startups like PSPDFKit, Blossom, Codeship, Chillbill to larger enterprises like Dynatrace, Runtastic and ÖBB, it was great to see how the Austrian development scene emerged from a small niche to a large community.
Impressions of two days at WeAreDevelopers
"There are milk ? products out there lasting longer than #javascript frameworks" @ManfredSteyer ?#WeAreDevs pic.twitter.com/7fC9yXC0U8

— Christoph Rumpel (@christophrumpel) May 12, 2017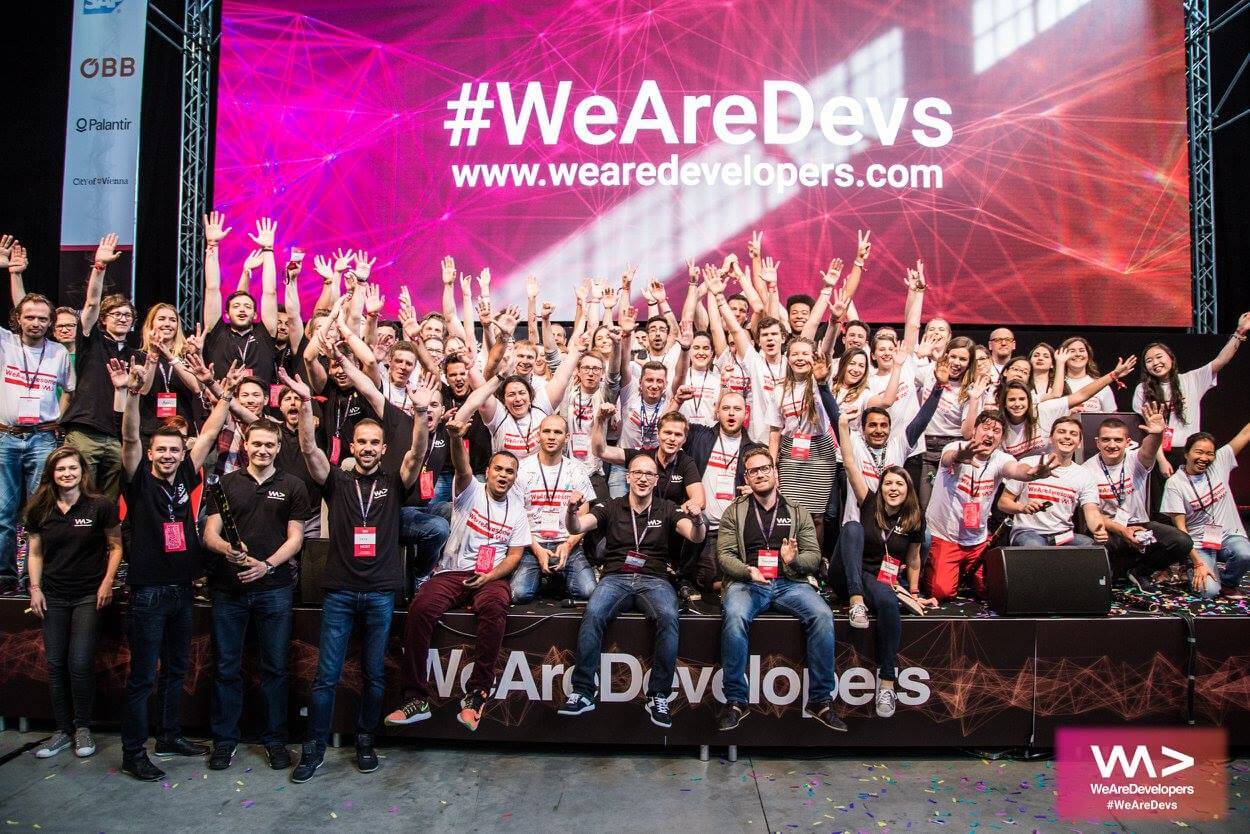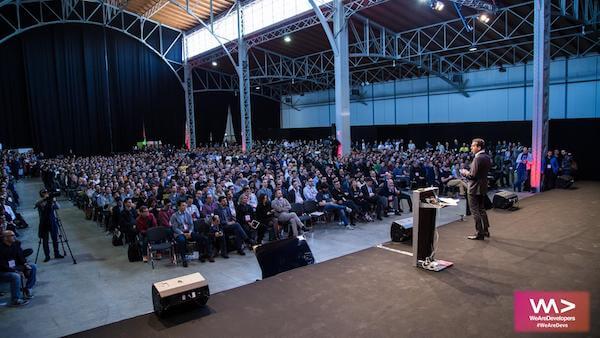 Even if you're not using #PHP, you should read up on PHP 7. Think #WordPress! Saving the planet with #php7 ?? Great talk @rasmus! #WeAreDevs pic.twitter.com/VBuyXiAy9e

— Markus Hafellner (@mhafellner) May 12, 2017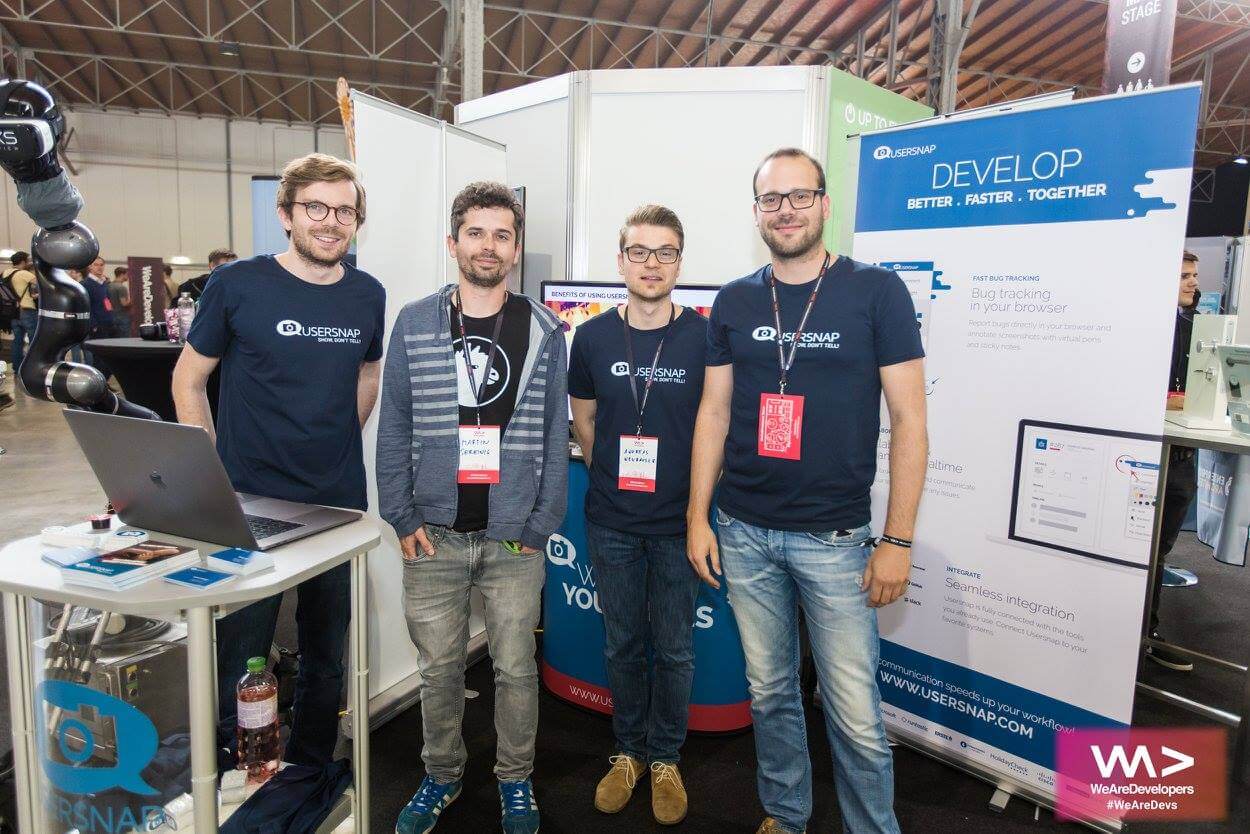 Most awesome slide I've seen so far at the conference 🙂 #WeAreDevs pic.twitter.com/Xdg4IsOc5I

— Capi (@capi) May 12, 2017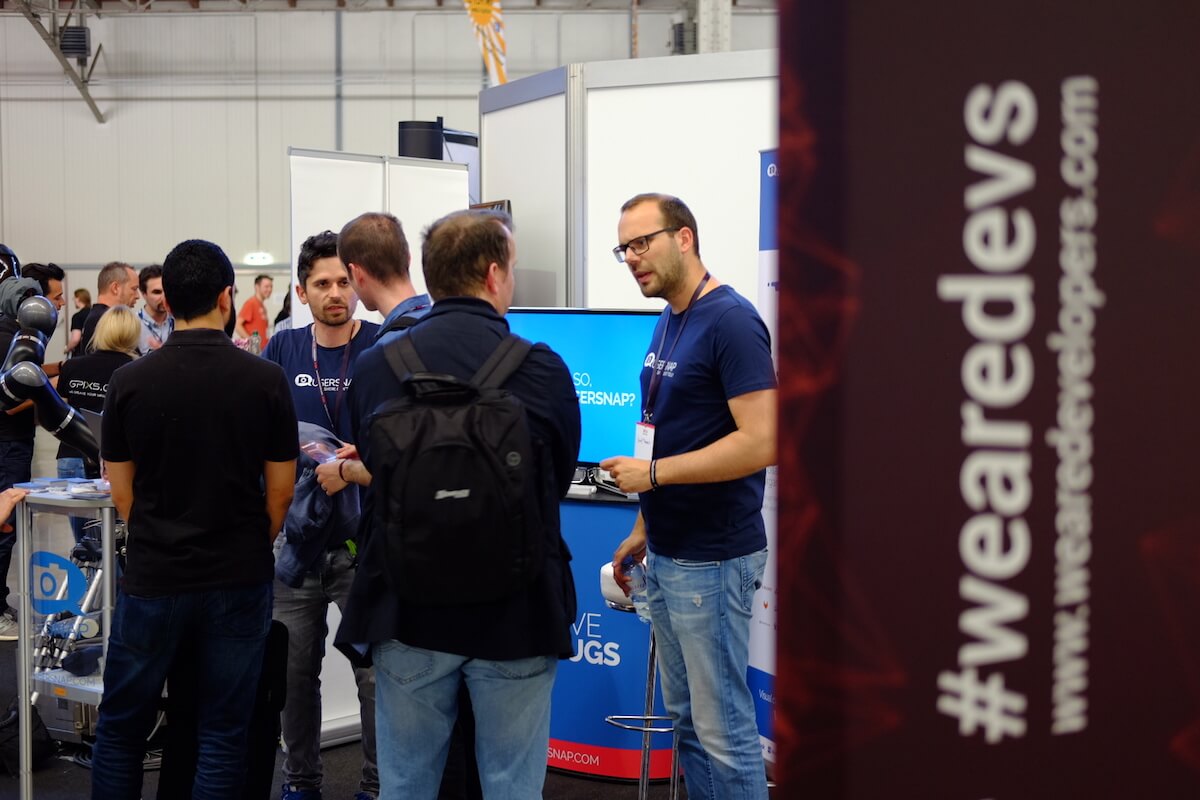 Hope you to see you at the WeAreDevelopers conference next year!
[otw_is sidebar=otw-sidebar-4]
Capture feedback easily. Get more insights and confidence.
Getting feedback has never been easier and we hope you've realized that after reading this article. Let us know what you think, your feedback is important.
And if you're ready to try out a customer feedback software, Usersnap offers a free trial. Sign up today or book a demo with our feedback specialists.