Today, the third most used Internet app, Snapchat, has an estimated worth of 15 billion dollars.
Known once-upon-a-time as a social media connectivity tool only for celebs, gossipmongers, fashionistas and selfie-freaks, it has now been discovered by many others as well.
This mobile-only social network is not just great for personal interactions, but is a wonderful tool for businesses both large and small. Its usage has moved beyond just taking selfies. It has evolved into telling stories. And riding the new wave, many developers and designers now use Snapchat on a regular basis.

[otw_is sidebar=otw-sidebar-1]
Snapchat for developers & designers
Today, Snapchat has moved beyond its teen and fun phase to take on serious and creative stuff too.
And yes, it has also become a great tool for developers, programmers, web designers and project managers.
If you are a technology-junkie looking for developers to follow on Snapchat, this post is for you. We bring you a collection of names to watch out for on Snapchat.
Ryan Hayes – USERNAME: ItsRyanOh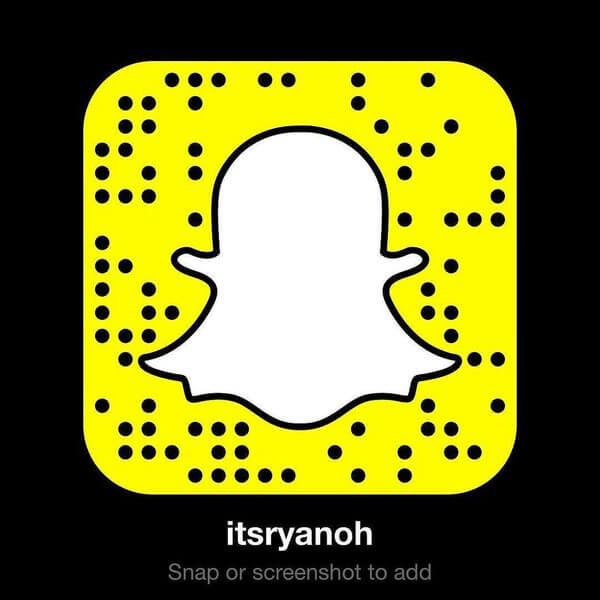 Ryan Hayes is a freelance full-stack engineer and one of the first developers I discovered on Snapchat. As a meetup organizer, Ryan is also busy connecting developers and like-minded people offline. I also recommend to check out his blog for some further insights in his life.
You should follow him if you're looking for insights in the life of a freelancer and developer.
Andrzej Krzywda – USERNAME: andrzejkrzywda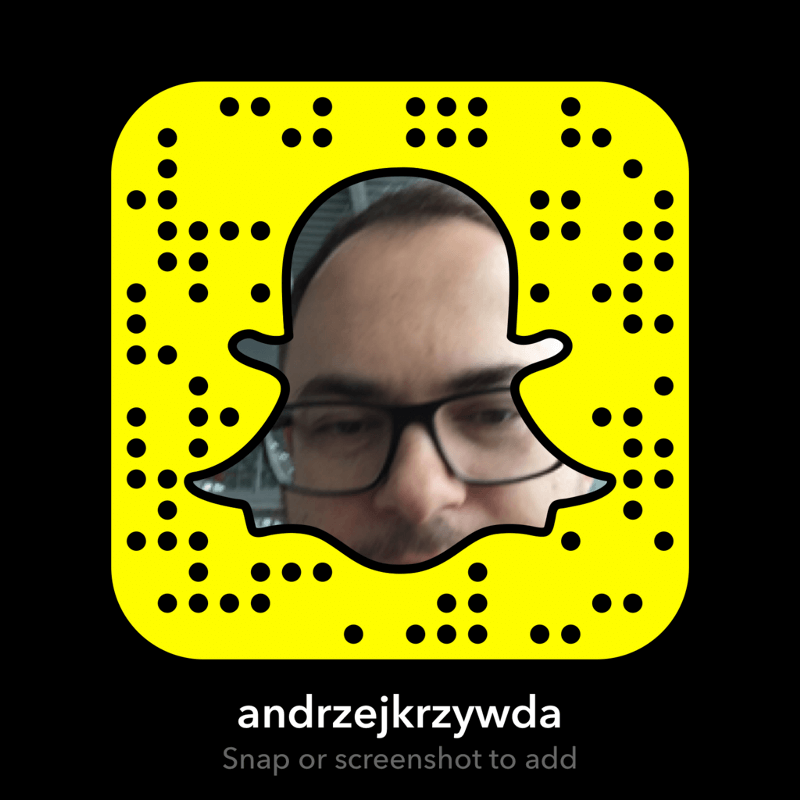 Andrzej Krzywda started off on Snapchat as a passive and bored user, and he found a major lack of programmers and IT people to follow on this platform.
However, instead of quitting SnapChat, he decided to start posting as a programmer-oriented user. His experiment worked and soon his follower base started to grow steadily. With a lot of time spent coding, he often shares snaps of the code he does, showcases of a remote CEO life with the backdrop of a forest and updates about courses on Rails development which he teaches.
You should follow him if you want to become part of a growing community of programmers who frequently share codes, tips and ideas.
Add him on Snapchat.
(this link only works on mobile devices)
[otw_is sidebar=otw-sidebar-2]
Daryl Feehely – USERNAME: DFEEHELY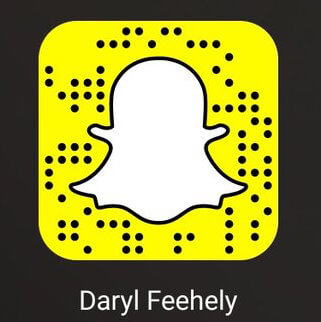 Daryl Feehely is a web consultant, technical project manager and freelance developer, who is currently based in Swansea, South Wales. His work mainly focuses on clients in Ireland & the UK, where he offers them strategy, planning and technical delivery services. Helping clients with web services right from the stage of inception to completion, he is rather active on Snapchat and even blogs about how it is influencing the business scene. On the platform, he snaps about many things that include technical bootstrapping or reinvention.
You should follow him if you want constant updates on the business scene or are looking for technical content.
Cyrene Quiamco – USERNAME: CYRENEQ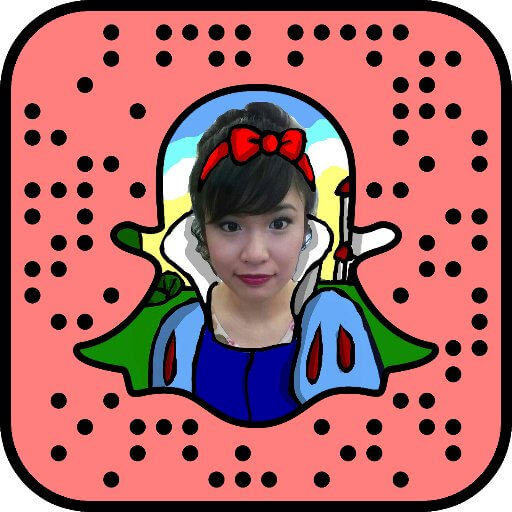 A freelance graphic designer for the web, print and social media, she is a Snapchat influencer, and a famed Snapchat user. So much so that she's a celebrity of sorts.
Cyrene Quiamco happens to be a well-talented Snapchat artist who can actually draw professional ads with the tip of her finger. She has also been featured on many sites for her work.
Check out her website www.cyreneq.com for her portfolio and you can see a host of her artistic work and graphic designs out there as well. She has received many awards for her creativity too.
You should follow her if you are a brand that wants to make the most from its Snapchat content or a designer who wants to learn how to go about making the most of this tool. This is the place to go to for grand ideas and plenty of inspiration.
Miroslaw Praglowski – USERNAME: MPRAGLOWSKI
With developers few and far between on the Snapchat platform, it's not common to come across someone as experienced as Miroslaw Praglowski. With over 12 years of experience in developing software – in different languages (mainly C++, C# and recently node.js & Ruby / Ruby On Rails), Miroslaw Praglowski's current areas of interest include software architecture, friction-free development, tests, deployment, event sourcing and CQRS.
You should follow him if you want to know about his style of work as a Polyglot developer (still learning), DDD, Event Sourcing, CQRS, Actor Model.
[otw_is sidebar=otw-sidebar-3]
Ayala Shaun – USERNAME: SHAUNAYALA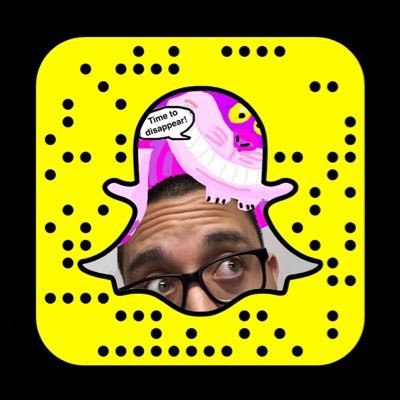 Ayala is a marketing manager by day and a Snapchatter through day and night. With an entire career built around Snapchat alone, he is great because not only does he share photos or videos but he shares interactive games as well. His user-space is also a great place to find other Snapchat stars that are featured in the weekly stories he shares. You should follow him if you want to improve and enhance your Snapchat presence.
Suzanne Nguyen – USERNAME: StringStory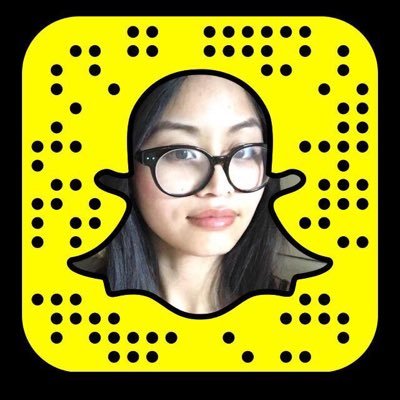 Suzanne Nguyen is one of my favorite Snapchat storytellers. She's living in Australia and gives daily insights on her techie-lifestyle.
You should follow her if you're interested in Bitcoins, digital tips, and tricks and looking for like-minded geeks.
USERNAME: MADEBYSOURCE
A fairly recent account, MadeBySource has captured the imagination of many in a short time. They show a whole lot of behind the scenes process that goes into product launches.
You should follow them if you want to know the inside information on product launch processes and if you want various developer and designer tips.
Wrapping it up.
Snapchat has shifted to sharing stories that last for ten seconds and snapstorms that make creative ideating possible. For technology geeks now is the right time to get on the bandwagon and ride the wave.
As this medium evolves to influence businesses and lives, techies have started using the platform in a never-used-before manner. And if you're not on it yet, then get started today. Leave a screenshot of your snapcode in the comment section below!
PS: You can also find me on Snapchat too.
Snap me your feedback on this article or leave a comment in the comment section below.
PPS: I also recommend to check out this collection of developers on Snapchat.
[otw_is sidebar=otw-sidebar-4]
Capture feedback easily. Get more insights and confidence.
Getting feedback has never been easier and we hope you've realized that after reading this article. Let us know what you think, your feedback is important.
And if you're ready to try out a customer feedback software, Usersnap offers a free trial. Sign up today or book a demo with our feedback specialists.