Collaboration of the kind where everyone is involved, and able to discuss projects and tasks while you as a manager still having full control over what they can see and do, can be tricky. ActiveCollab is a project collaboration hub for teams that solves that problem. And with Usersnap hooked up to activeCollab, you can easily gather feedback during your development process. Having all project data in one, centralized place is extremely valuable as everyone knows where to get the most up to date information and collaboration and notification tools are built right into the workflow.
People, Roles and Permissions
With activeCollab, there's no limit to the number of users that you can invite.
[otw_is sidebar=otw-sidebar-1] 
Viewing and editing permissions are based on roles you set for your users. Is a project team-only? Simply mark it as private to make sure that it is visible to your team, but not to your clients. What's more is that everyone involved in a project can personalize and configure their own home screens with tabs and widgets and optimize them for their specific needs.
Connecting Usersnap and activeCollab
To get started with Usersnap and activeCollab, you need to have both, an activeCollab account and a Usersnap account. If you don't have a Usersnap account, simply sign up for a free 42-days test ride (you don't need a credit card for this).
After that, please enable the API Support for your activeCollab user. To do so, please login on activeCollab – on your Profile page, click on Options, API Subscriptions and create a new API Subscription (just enter Usersnap for the Client Name):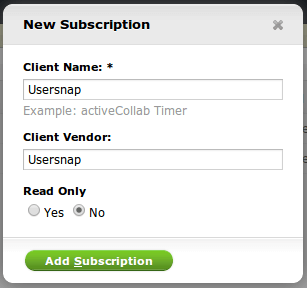 On the API Subscription's detail page, you will see an API URL and an API token. The URL looks like "http://company.tryactivecollab.com/api.php". Back in the Usersnap API key configuration, enter the API URL and the issued API token: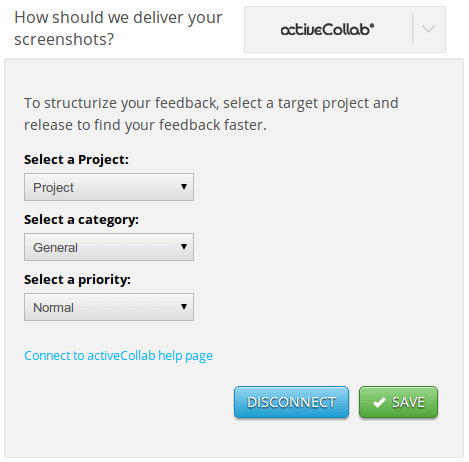 After you are successfully connected, you can select one of your activeCollab projects, a category and a priority of the soon-to-be created tickets. This will help you structuring your visual feedback easier.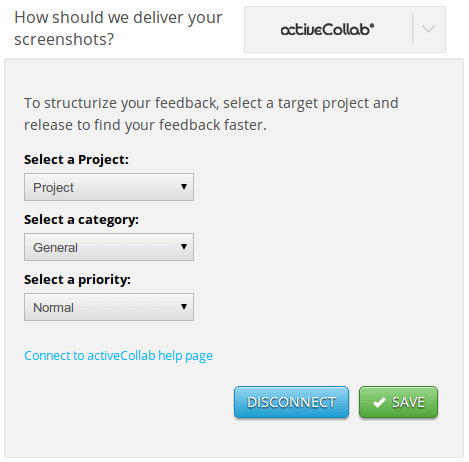 [otw_is sidebar=otw-sidebar-2] 
How does it look on a real project?
Let's have a look how Usersnap can be used out in the wild. Assume you are working on a web project with d3.js, such as this example by Peter Cook. Describing issues and bugs textually can be quite difficult. Pointing to issues on the screen would be a matter of seconds but describing them in a ticket would take you 15 minutes.
Below, you see how annotations can be added with Usersnap – it's like sketching on paper. After clicking "Send", the annotated screenshot is automatically transferred to activeCollab.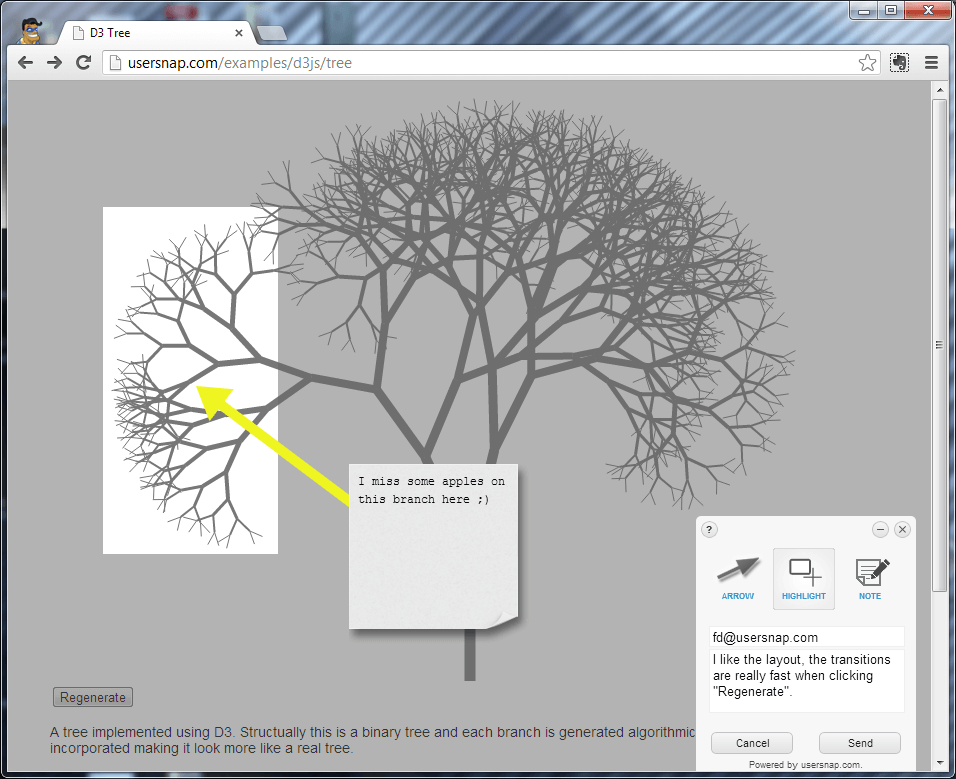 Your annotated screenshot will arrive in activeCollab, attached to a new ticket. There it can be assigned to a specific person and discussed. The new ticket also contains important meta information such as the operating system used, the used browser,  and the URL where the feedback was given which is particularly useful when it comes to browser-related issues.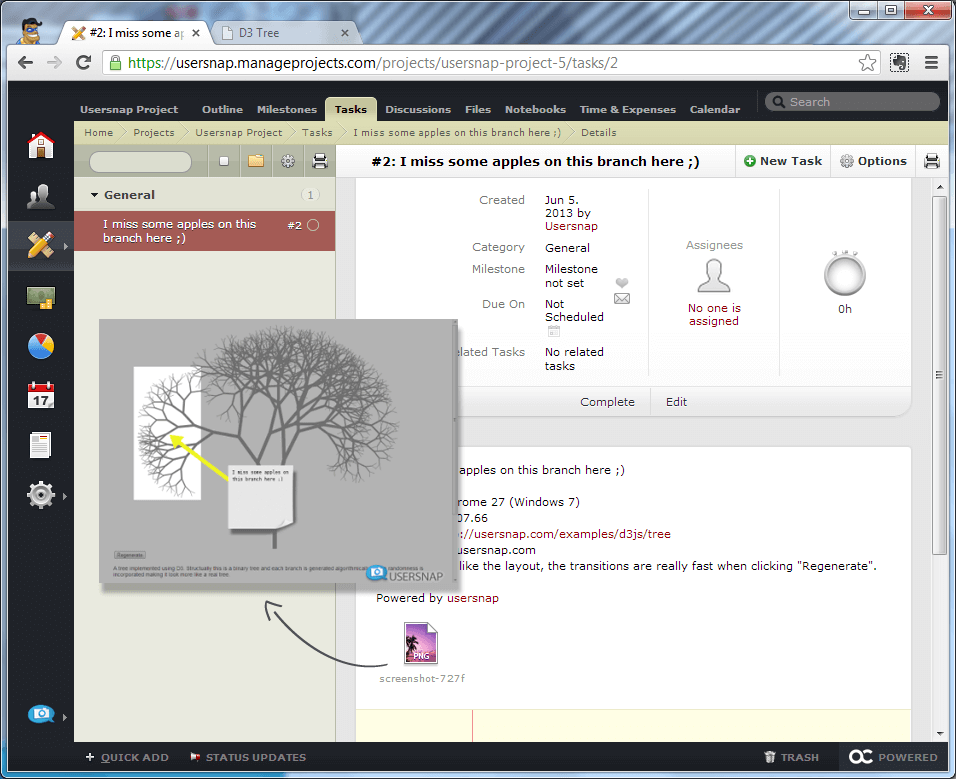 Give it a try
Point-and-click issue-reporting on web projects is always more effective than describing feedback textually. It is also an easy way to collect feedback from people outside of your project team as it's easy to use. Feel free to try out Usersnap in combination with activeCollab – a 15-day free trial is available!
[otw_is sidebar=otw-sidebar-4] 
Capture feedback easily. Get more insights and confidence.
Getting feedback has never been easier and we hope you've realized that after reading this article. Let us know what you think, your feedback is important.
And if you're ready to try out a customer feedback software, Usersnap offers a free trial. Sign up today or book a demo with our feedback specialists.