Today is a big day for us. The last weeks we've been working on something amazing. And today's the day to share the news with you. We launched our brand new website. Hooray! 🙂
Here's everything you need to know. And there's also something amazing waiting for you.
New website usersnap.com
We're proud to show you what we've been working on in the last weeks. With a all new technological basis, using a static site generator and a complete new web development workflow for deploying our website, we are excited to show you our all new website usersnap.com.
Besides the new technology and workflow we're using, we also teamed up to polish up our website and present usersnap.com in some new & slick design. We really hope you like it 🙂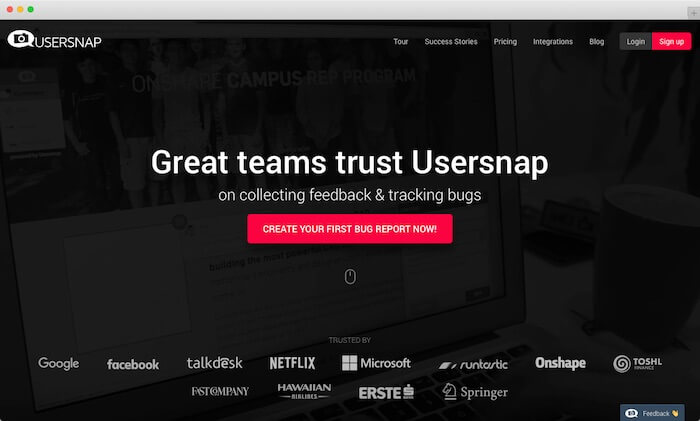 Go & check out our all new website: usersnap.com
If you have some feedback for us, make use of the integrated feedback button in the bottom right corner and send us some comments and feedback on what you think about the new website.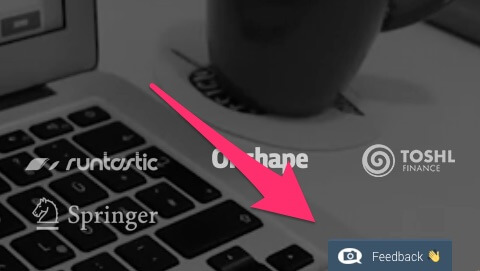 Spread the love of Usersnap
Spread the #loveusersnap from now until March 11th to be entered to win a smartwatch (Apple or Android – your choice).
I joined Usersnap about one and half years ago, and there are so many reasons I love Usersnap. But this time: I leave it up to you…
Why do you #loveUsersnap?
Tell us on Twitter using the hashtag #loveusersnap to be entered to win.
Don't use social media? You can also enter by commenting on this post.
Click here to tweet now (you can tweet as many reasons as you can think of and participate as often as you like).
I #loveusersnap because it makes mine and the clients lives so much easier. A great time saver! via @usersnap

— Ben Hussenet (@thebenhussenet) February 24, 2016
I #loveusersnap , best feedback and bug tracking tool for collaborative working with clients and developers. 🙂 — Serhan Yazar (@mserhany) February 24, 2016
I #loveusersnap because they love what they do 🙂 via @usersnap

— Sonja Schwarz (@realpinkbanana) February 24, 2016
To sum it up…here's how it works:
Just tweet your answer to the question "Why do you love Usersnap?" or just complete this sentence "I #loveusersnap, because …" and share it on Twitter!
Don't have Twitter? You can also leave a comment in this blog post below to be entered.
Who will win?
It may be you….but only if you share the #loveusersnap…
Update: And the winner is…
We're stoked by all your #loveusersnap tweets. Thank you all for your participation. It was incredible to see how people are using Usersnap and how it helps them to collaborate on web projects.
And the winner of the #loveusersnap campaign is…
I #loveusersnap – great feedback tool for our websites! via @usersnap

— Jeremie Moritz (@jmoritz) February 24, 2016
Have fun with the goodie bag, Jeremie!
Thanks to @usersnap for the Apple watch and swag bag for their twitter contest! #happyman and #customer pic.twitter.com/Vvj9AegJ8m

— Jeremie Moritz (@jmoritz) May 10, 2016