As we were selected for the Alpha Program of the fourth annual edition of the Web Summit (undoubtedly the biggest tech conference in Europe), Florian and I spend our week in Dublin. With the evening activities involving pub crawls, after parties and get-togethers with fellow startuppy people, we definitely had a great time in Ireland. And we also got some important business stuff done.
On Tuesday Advantage Austria had prepared a 'Pitch Perfect' seminar for a group of Austrian entrepreneurs. Paul O'Dea (CEO, Select Strategies) warned us right off, that there's no 1-to-9 plan when it comes to creating a pitch for your company. Using the battle-card canvas, he explained how explaining which problem or pain you're trying to solve with your product or portfolio for your sweet spot customers, delivering measurable value and beating the competition at the same time, helps you drill down to a paragraph that functions as your larger pitch.
As challenges on the way to a perfect pitch, our group mentioned their struggles with picking the right storyline. And what if the product is very technical? Profiling our sweet spot customer, Paul suggested to filter them by the following 'characteristics':
[otw_is sidebar=otw-sidebar-1] 
Industry segment
Tendency to adopt
Business discipline
Budget
Key decision maker
Key customer need
After this session, it was time for a lunch and a tour at… Google!
Visiting Google
Wolfgang Oberauer, as our host for the afternoon, showcased the present and the future when it comes to Adwords, Adsense and other great advertisey Google products. Leading us through the gym, by the pool, and to the cantine, I totally felt like I was on the set of The Internship. Google really goes out of their way to create a playful work environment where people can truly feel at home, while working on the next best thing.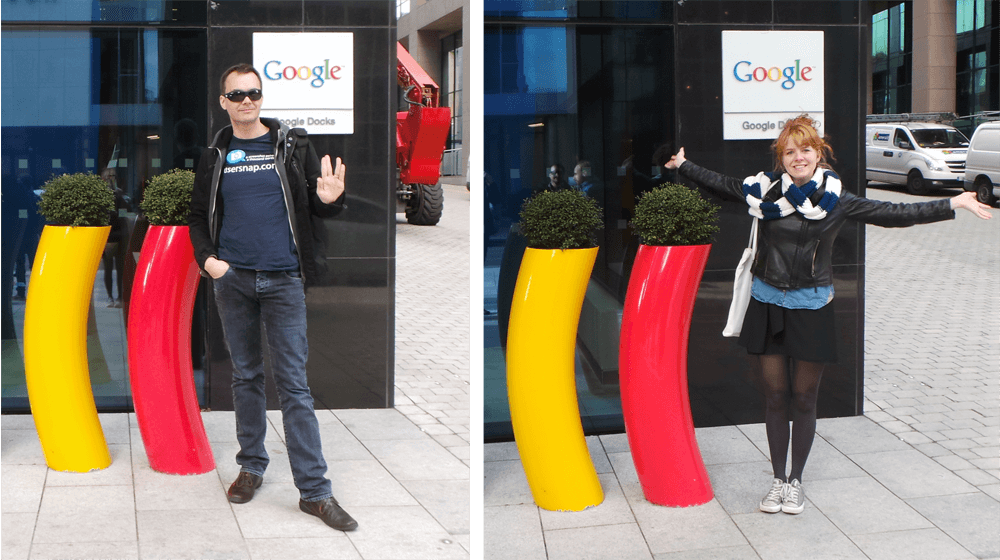 [otw_is sidebar=otw-sidebar-2] 
Visiting Facebook
Next up on company visits was Facebook. Did you know that there's over 500 people working at Facebook Dublin? Yep! The part of the office we got to see was very much Halloween-themed and the bathrooms, with a wide collection of hairspray, deodorant, toothpaste and toothbrushes, were more equipped than my hotel room.
Walking us through the differences between Facebook.com and the Facebook platform, Jonathan Dean (software developer) explained how Open Graph helps you assemble 'collections'.  Like all the TV channels you've watched, with a link to Netflix, with no manuel action involved. And he revealed how the social component of sharing your fitness routine on Facebook helps people commit to a healthier life style, and forms the number one source of referral traffic for Runkeeper.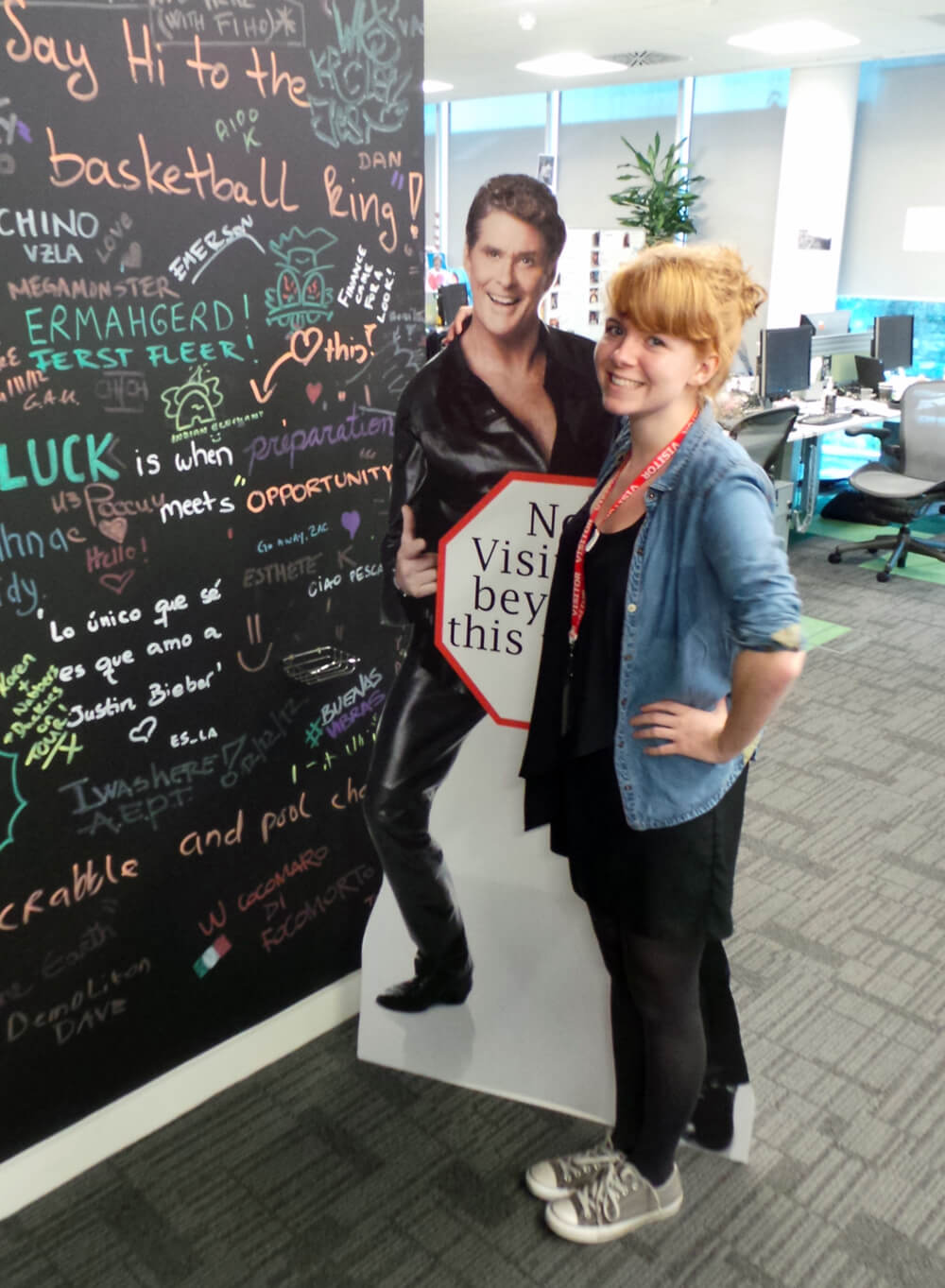 Vanessa Hubert went on to share some impressive numbers in Facebook usage for the German speaking countries. Going through the Facebook timeline (how meta is that?) she explained the dozen of ad types Facebook offers. Talking ad placements, mobile app ads (with an 'install now' button), custom audiences (like importing your CMS with existing customers), finding lookalike audiences and Facebook Exchange (Facebook's take on retargeting) she wrapped up our afternoon.
Wednesday – Web Summit booth day
On Wednesday we had to man our Usersnap booth and I think it's safe to say that we've met a lot of very interesting people. We talked to a lot of potential partners, had fun with our booth neighbors and learned about a lot of exciting new startups.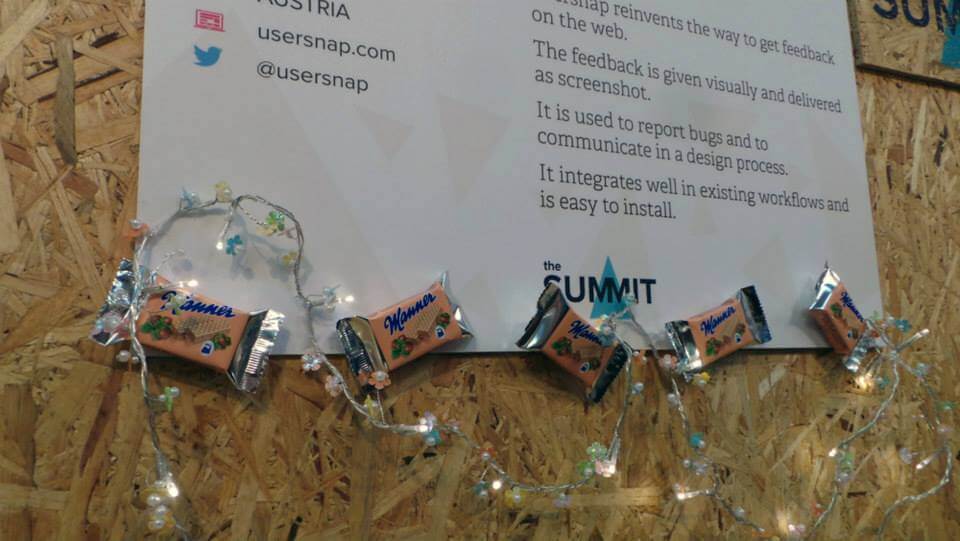 We're looking forward to following up with all the great people we've met. Thank you Web Summit. It was a blast!
[otw_is sidebar=otw-sidebar-4] 
Capture feedback easily. Get more insights and confidence.
Getting feedback has never been easier and we hope you've realized that after reading this article. Let us know what you think, your feedback is important.
And if you're ready to try out a customer feedback software, Usersnap offers a free trial. Sign up today or book a demo with our feedback specialists.