Over the last weeks we spent our days and nights working on the brand new Usersnap widget. Today we are very happy to officially release the new Usersnap widget to everyone!
It's now quite easy to match your site's design with one of Usersnap's color templates. Speaking of colors: we also added colors for the pen, the arrow and the sticky note tool. Apart from the obvious a lot of effort went to UX improvements. Not only can you scribble colorful feedback but color can also be used underline
The Ruler Tool
Starting with today, we'll add tools specifically useful for web developers Moreover, we are adding a ruler tool which allows you to double check distances and dimensions, right in your browser.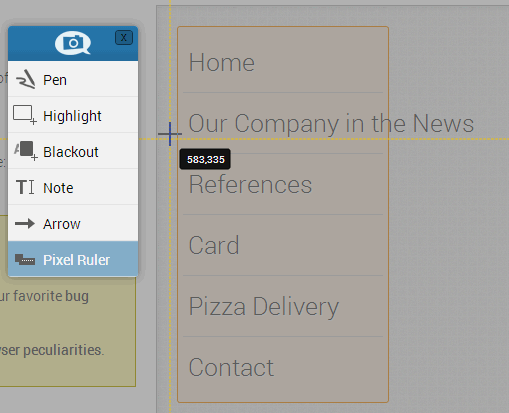 The Configurator
Along with the recent improvements, we changed the way you can configure your own Usersnap widget. Instead of modifying a Javascript configuration object you can now set up everything with the Widget Configurator. A few moments after you press the save configuration button, your users will get the new look and feel.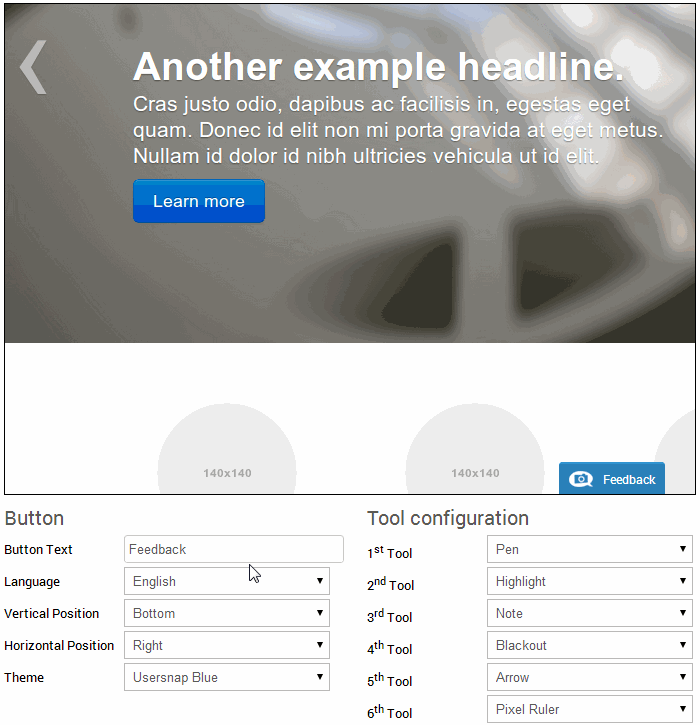 Color = happiness
Did you know that a matching color theme increases your designer's happiness by over 500%?
What's your favorite theme? And what's the favorite theme of your designer? Go let us know in the comments or send a tweet to @usersnap. If you did miss the chance to have a free Usersnap trial for 15 days – sign up now and try the new awesome features!