If you are like me you would rather try to balance a laptop, coffee mug, charger, mouse, and your notes all at once rather than walking from your desk to the conference room twice.
A similar dynamic is at work when it comes to managing feedback or planning and tracking software development processes. You want to easily prioritize and assign a task and if possible – tackle multiple tasks at once.
That's where our new feature comes in: Bulk Editing. Bulk Editing is a fast, flexible new way for you and your team to collaborate, manage, and organize internal or external feedback.
Bulk editing inside Usersnap is an easy and fast way to work through feedback, suggestions, and issue tickets in real time. Software bugs are pretty expensive, and the management of those bugs and user feedback takes plenty of time.
With Bulk editing, it's never been faster – and easier – to organize incoming bug reports and user feedback, at once.
With Bulk editing you can:
Close, and re-open multiple screens at once
Assign multiple screens to team members
Add labels to multiple screens
Send (and re-send) screens to your integration
Change the reporter of multiple screens
if necessary delete multiple screens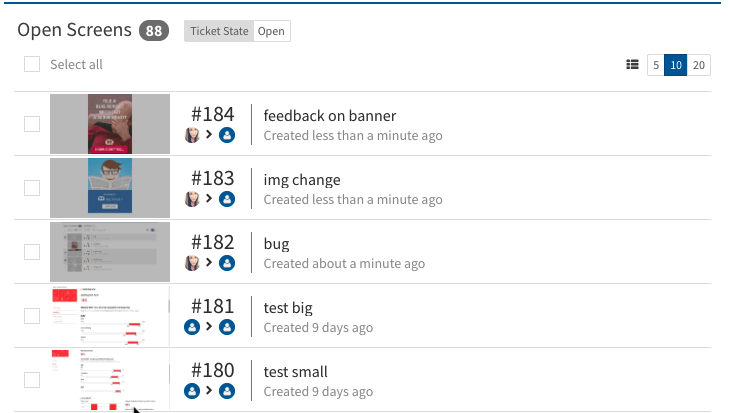 Bulk editing works for any kind of screen and is available on all Usersnap plans.
Being able to select multiple screens, bug reports, and user feedback is a big step forward to boosting your productivity and saving you time.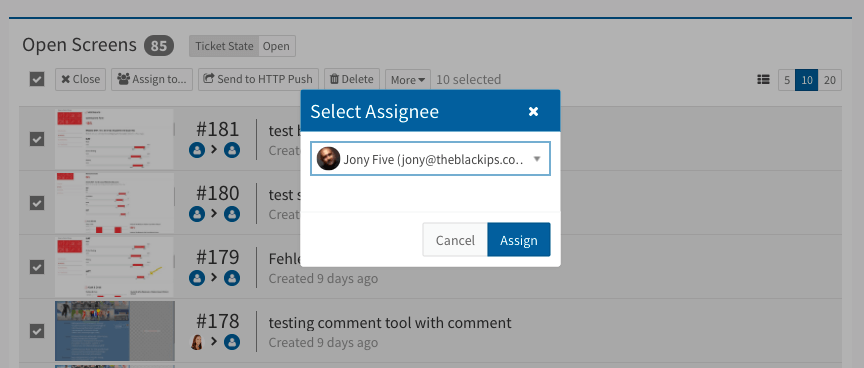 Here's what one of our customers says about the new feature:
With the new, modified bulk actions in the screen list view, my click- and scrolling behavior improved so much. Since I use the screen lists as a to-do list, the Usersnap update of bulk edits and bulk actions boosted my productivity. Closing a task is now way more pleasant!

– Marc-André Martin, Mamarmite
Ready to tackle multiple tasks at once?
Log in or sign up for Usersnap, the sidekick for your digital product.