Robert is a full-stack developer here at Usersnap. He's part of the Usersnap team since 2011. Even before Usersnap became a real company, Robert already worked on what is now known as Usersnap.
We had the chance to sit down with Robert to discuss his daily life at Usersnap and how he became a firefighter.

What does a typical day in the life of Robert look like?
I get to the office pretty early by bus, since I want to reduce time sitting in my car while being stuck in traffic.
Around 6am I start by checking my latest emails while enjoying a nice cup of coffee. Our developer's standup is at 9am, so until then I'm able to do some tasks which require deep focus – programming or architectural stuff.
The time after the standup is often dominated by having looks on other people's code and various meetings. Since we're growing fast for quite a while now, some time is used for onboarding new developers too. In general, the tasks vary heavily depending on the phase of our current projects.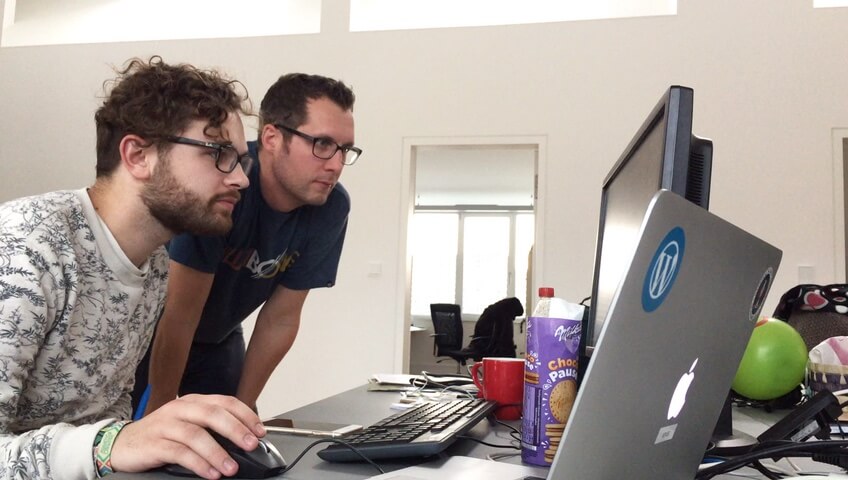 Can you give us some insights on what you do at Usersnap? What are the latest projects you're working on?
I'm actually into almost every project here at Usersnap which have some technical-related tasks.
Those projects range from making our website as fast as possible, creating proof of concepts on new ideas, designing software architecture and deployment, as well as implementing new features or fixing some bugs.
Since our team is growing, my tasks are evolving towards making decisions and splitting up work to other devs.
It's pretty amazing what an awesome team can do, especially with new technologies.
We're working on a cool new customer support solution right now, which is really fun.
Everyone is already looking forward to the launch – and curious on how people will like it!
You joined Usersnap before it even was a company. What was your motivation?
Yes, that's true. Florian, Josef, and I worked on some projects together before Usersnap was even founded. I knew them from university, and I was looking for a nice summer holidays job.
It was pretty important to me to find something which really challenged me, as I had previous jobs which I didn't enjoy just because of being not challenging enough.
Another plus was that it was all about cutting-edge web technologies, where I didn't have that much experience. The learning curve I had while working together with others was incredible. I really think that it's one of the most important things at the job to be surrounded by incredible people you can learn from.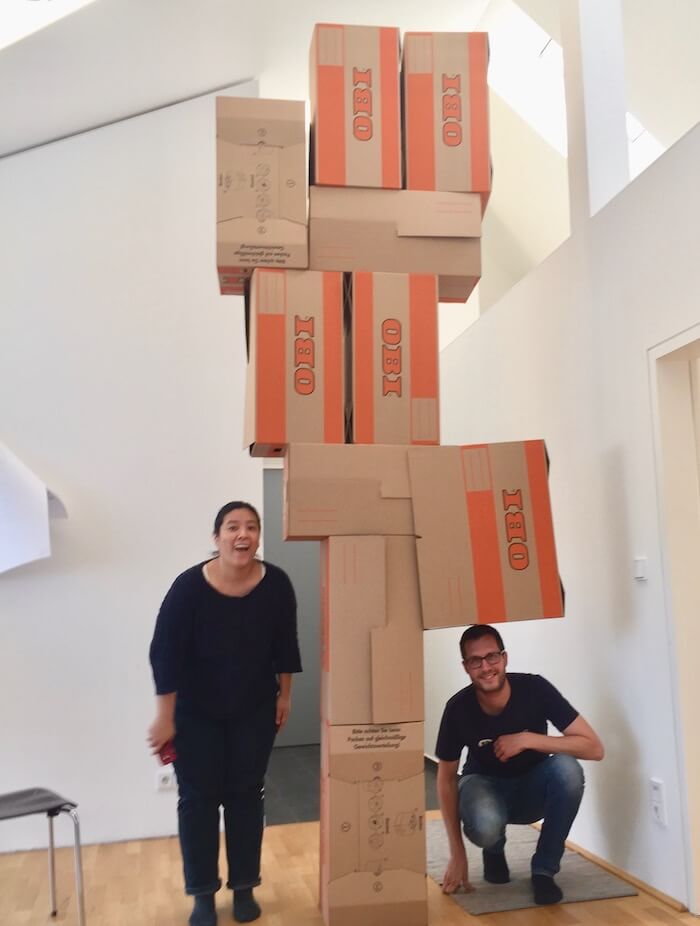 The other very important part is the social one. We really have a great team of nice people. It's really cool when your colleagues become your friends. The atmosphere is just different and you can celebrate your achievements even better.
You're known as an active firefighter. How did you become a firefighter?
That's a really tricky question because I'm a firefighter for more than half of my life already.
I joined the local fire brigade in 1999 when I was 11 years old. The youth workers at our fire brigade are very enthusiastic and there is a long history of attending international world championships and achieving some great victories. The first one world championship in 1995 in Arco, Italy.
Three more championship wins followed until today. And you can imagine that it's pretty easy to motivate yourself when you know how victory feels like. In the long-term view youth work really pays off: most of the young firefighters became active firefighters and are now the backbone of the fire brigade, including myself.
Back to work: What are the latest technologies that excite you? And why?
We reconsidered some of our projects' build and development processes in the past, and I read a lot on using npm as a build tool without all the well-known tools like webpack, grunt, gulp, brunch, etc. It's a very controversial topic with a lot of pros and cons, but I really like the flexibility which pure npm offers to design the development and build processes.
What I enjoy the most at the moment is that browsers finally support a nice set of common features, which can be used without having to build workarounds for every single browser. Browser APIs evolved into something you can utilize to literally implement everything – the sky is the limit.
And last but not least…
Your OS of your choice?
Ubuntu Mate 16.04
Your favorite emoji?
:smirk: ?
Your favorite song on Spotify?
Foo Fighters – Learn To Fly
Coffee or Tea?
Coffee!
Meet the team and community is a series of introducing our team and Usersnap community. You'll get unseen insights in the life of Usersnapians and discover new glimpses on the latest technologies. Make sure to follow Robert on Linkedin and Twitter.