Coding and music go together like fries and ketchup, like peanut butter and jelly, like weekends and sleeping in. Our dev team at Usersnap loves their music. And their headphones, too.
Studies have shown that nine out of ten people are more productive when listening to music. Classical music and video game soundtracks for instance are said to have the biggest impact on productivity, since they avoid creating too much of a distraction.
But, coders being coders, they write their own rules. And, they are very particular about their own headphones as well (and not those plasticky thingies that get shipped with your iPhone).
With this in mind, we were wondering what our developers are listening to these days (and what tech this music is coming out of). So we did a (virtual) tour of the office and asked them about about their music preferences.  Spotify-Playlists included!
Robert, 29, Developer, Usersnapian since forever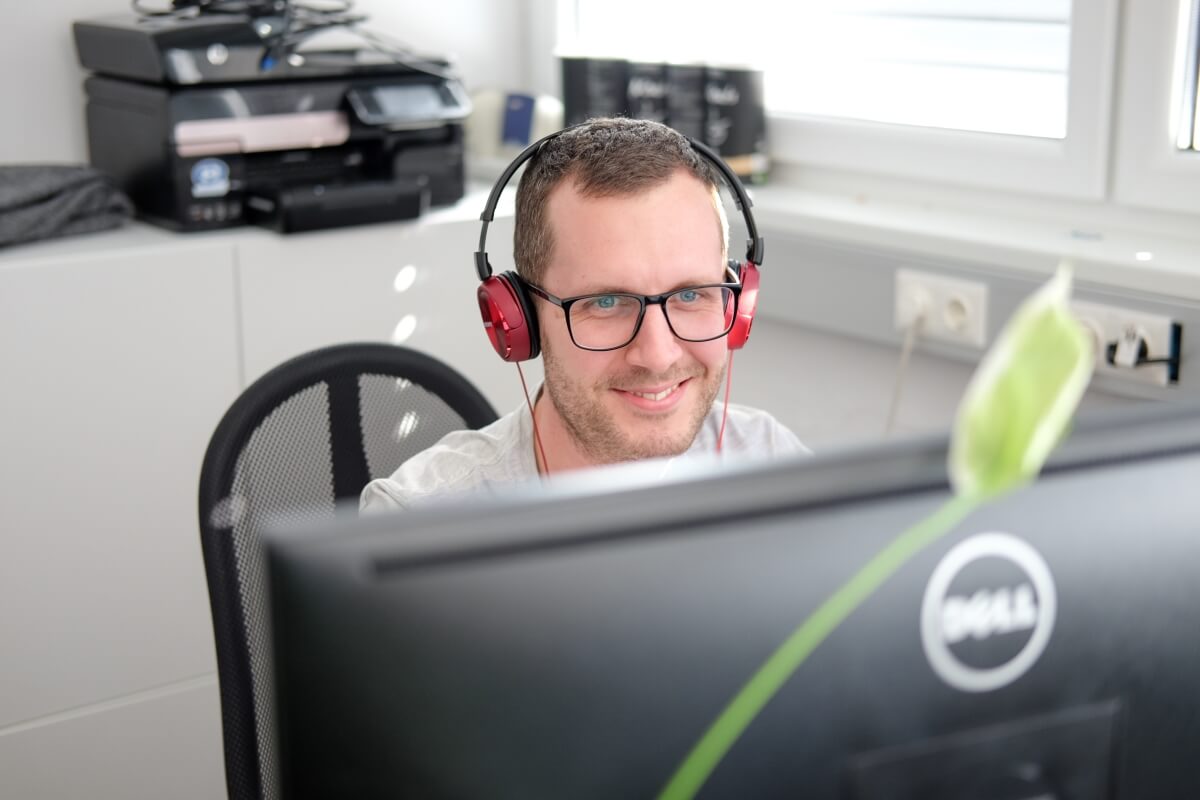 "My musical taste is pretty diverse. I listen to anything from rock classics to punk, deep house to dance, lounge music to movie themes, from every decade since the 80s. A typical playlist of mine might look like this. It depends heavily on what mood I'm in on a given day. When I'm in the office or outside, I use some nice-looking Sony headphones – no idea which model it is… and headphone-less when I'm in the home office I'm using a nice Teufel Hi-Fi."
Romana, 26, Bachelor Thesis Student, Usersnapian since March 2017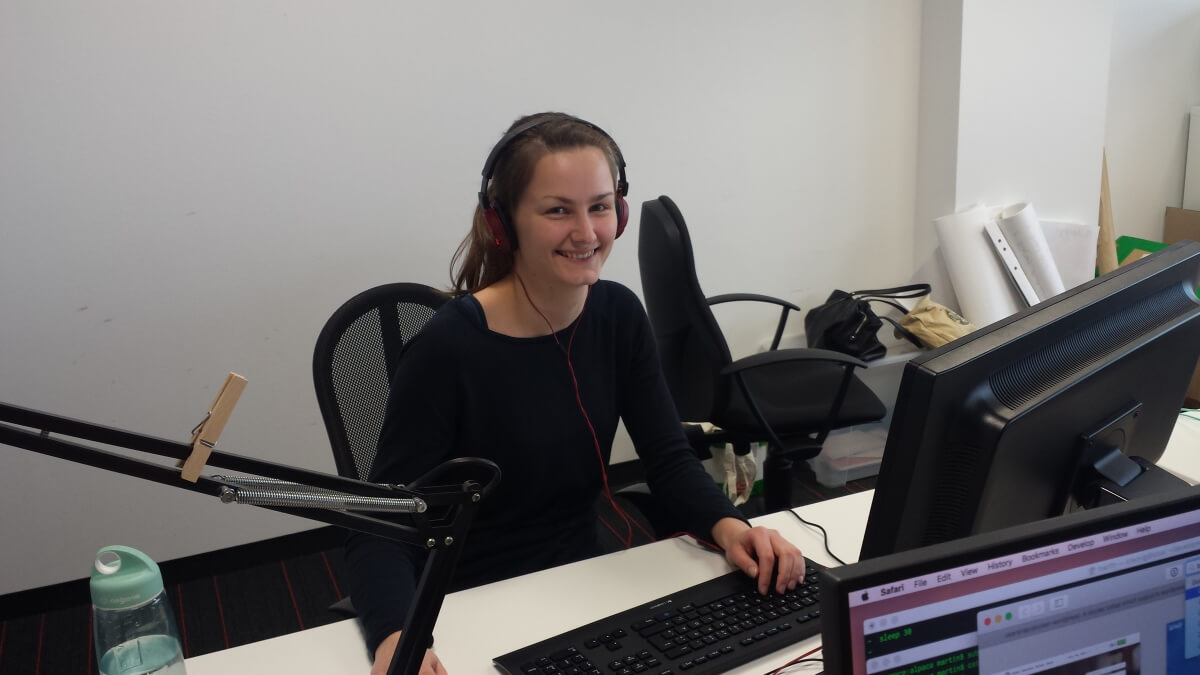 "Actually I'm not listening to any music in particular. Normally, I'm just turning on the radio for some background music. Since I'm new in the office, I'm concentrating on my new tasks, and the music will come later ;)."
Tobias, 36, UX/UI Designer, Usersnapian since September 2016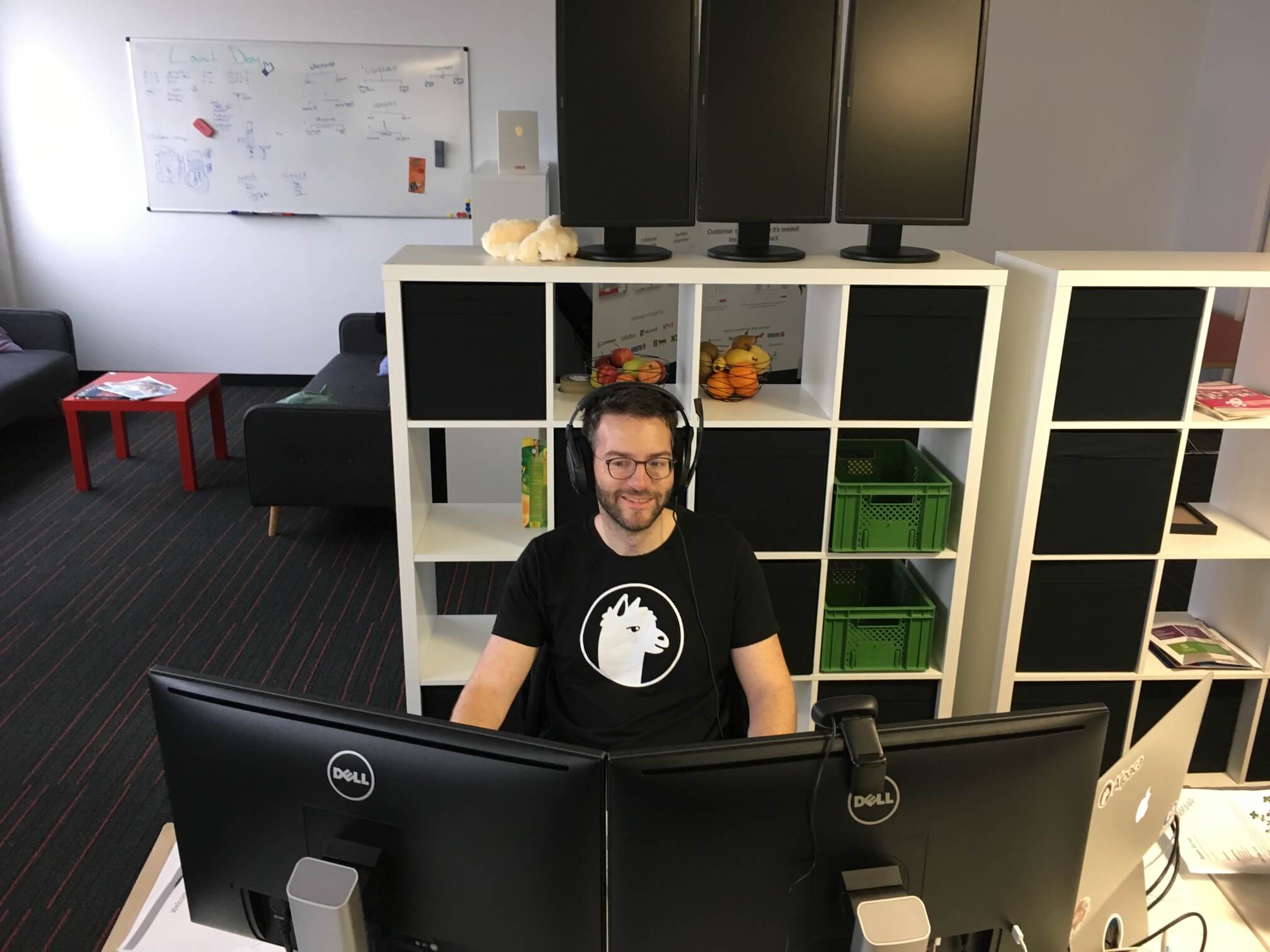 "I'm actually not that into music. At least I don't know as much about it as I want to. So what usually happens is I just keep FM4 running and switch to Spotify if I come across something that makes me want to hear more from the same artist. One time, I actually asked a colleague about recommendations when I was feeling angry and wanted to calm down ;). The headphones I use right now are a gaming headset called Sennheiser PC 363D. They are open design, so I still hear what's going on around me. Most of my colleagues use noise-cancelling headphones so they can really focus on their work."
Gerald, 25, Master Thesis Student, Usersnapian since October 2016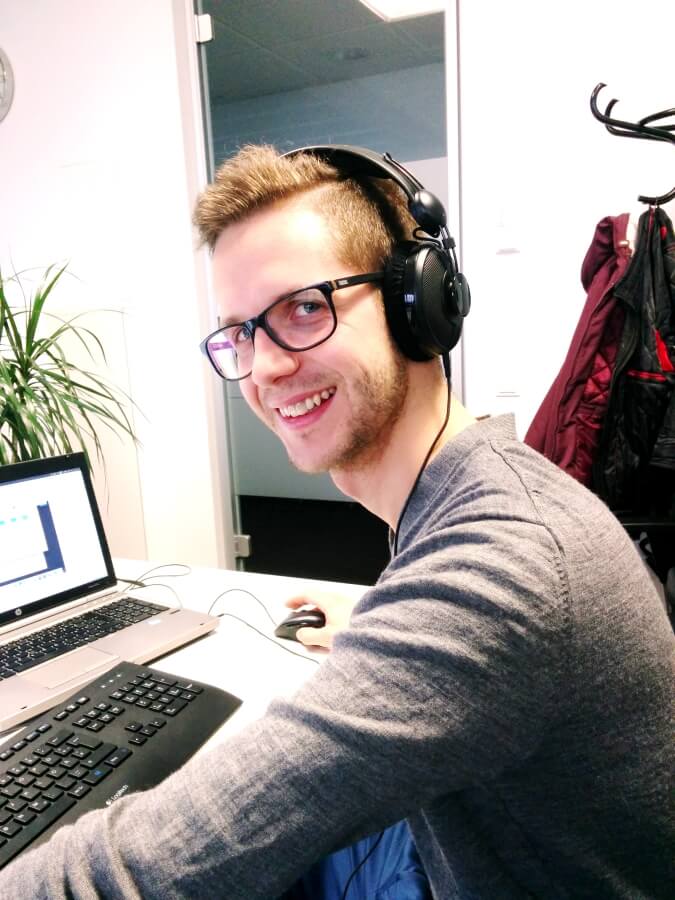 " I mostly listen to classical music (Mozart, Beethoven, Brahms), rock (Foo Fighters, Panic! at the Disco, Green Day) and sometimes Scooter. That being said, my taste is changing pretty quickly, so next month I might be listening to something else :). Tech-wise I'm using  Teufel Aureol Real Black Edition headphones."
Alex, 24, Fullstack Developer (B.Sc.), Usersnapian since October 2016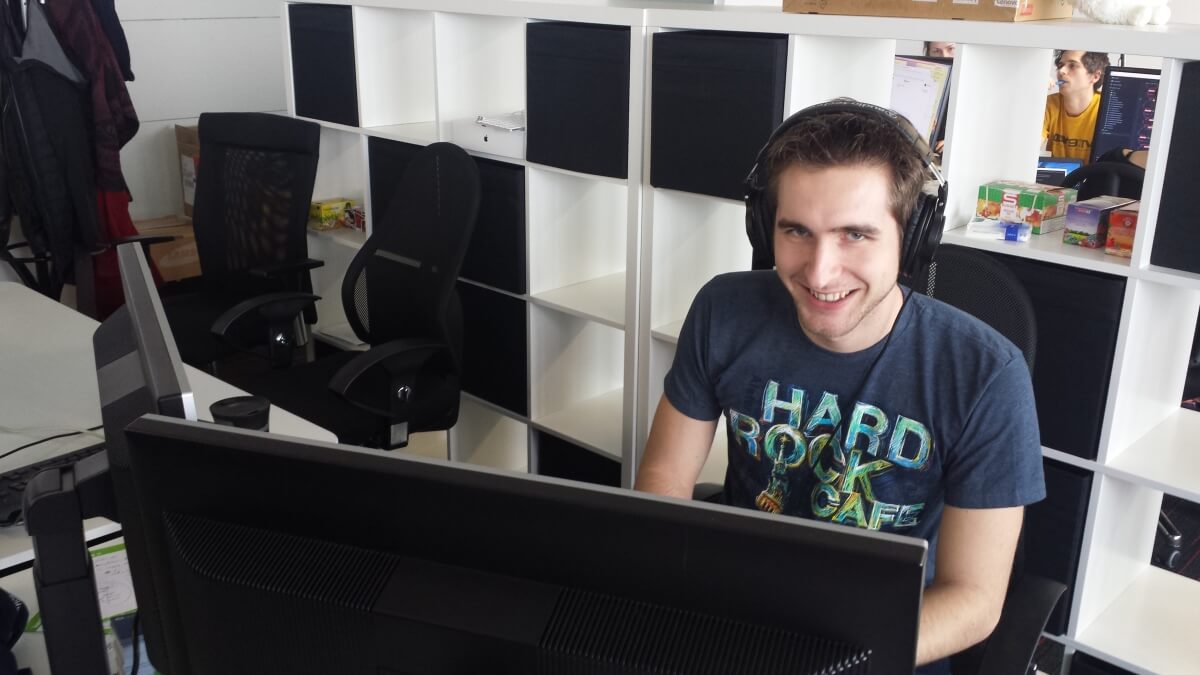 "I mainly listen to rock, hard rock, metal, post-grunge, austropop and audio books. Something like this: Slash, Guns N' Roses, Halestorm, Nightwish, Aerosmith, Back to the Roses, American Country, Alter Bridge, Meat Loaf, Nickelback, Wig Wam, Die Ärzte, EAV, Udo Jürgens, Eragon (audiobook). I listen to them on Audio-Technica ATH-M30x headphones. Music helps me concentrate on my work, since I kinda only listen to it passively. It also prevents me from getting distracted and makes work (even more) fun."
Josef, 29, CPO, Usersnapian since the beginning 😉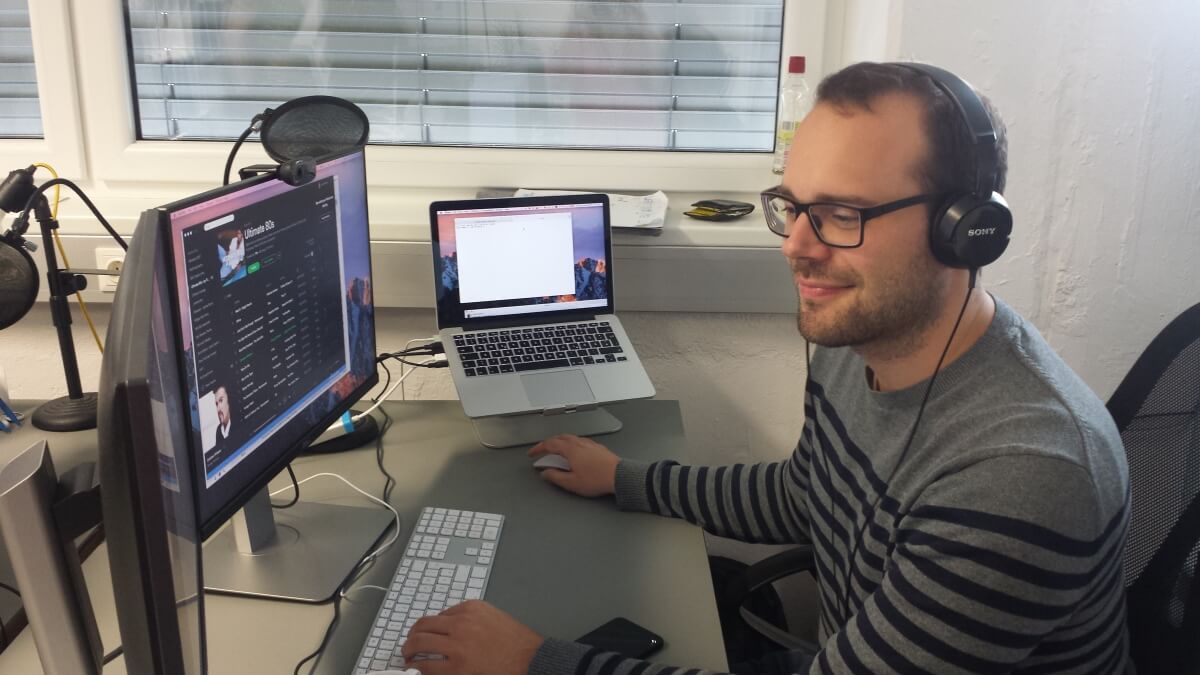 "This. I just love the 80s… sorry ;). To protect my colleagues from my bad taste, I'm using Sony headphones. Not great ones but they protect me from other noise in return."
Martin, 32, Developer, Usersnapian since September 2016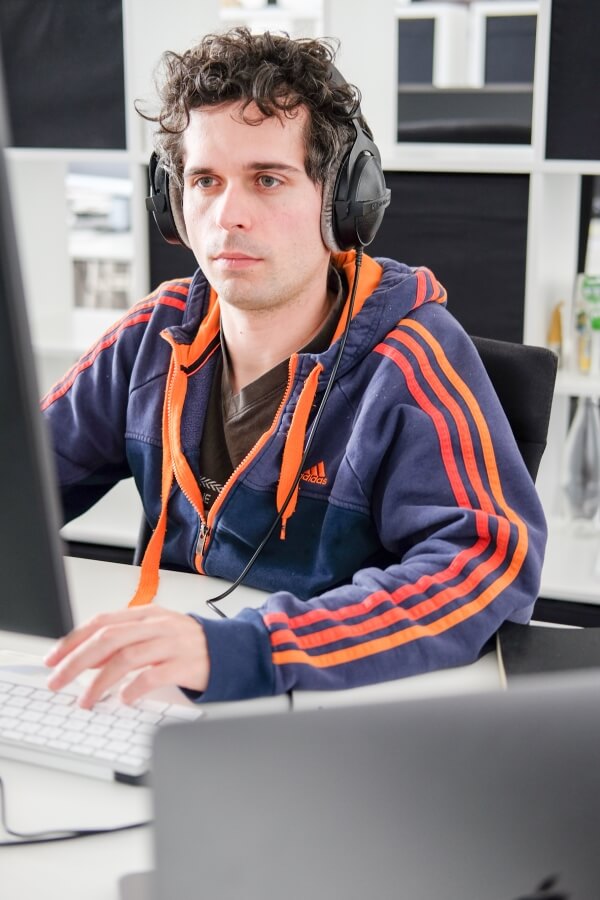 "Since it's hard to pin down any specific genres, artists or styles (and my listening habits tend to change a lot over time), I thought I'd just provide the five albums I listen to the most at the moment:
Groove Armada – Late Night Tales
Westworld Season 1 (Music from the HBO Series)
I'm using headphones by beyerdynamic (beyerdynamic DT770 Pro, 32 Ohm)."
Tomislav, 27, Fullstack Developer, Usersnapian since February 2016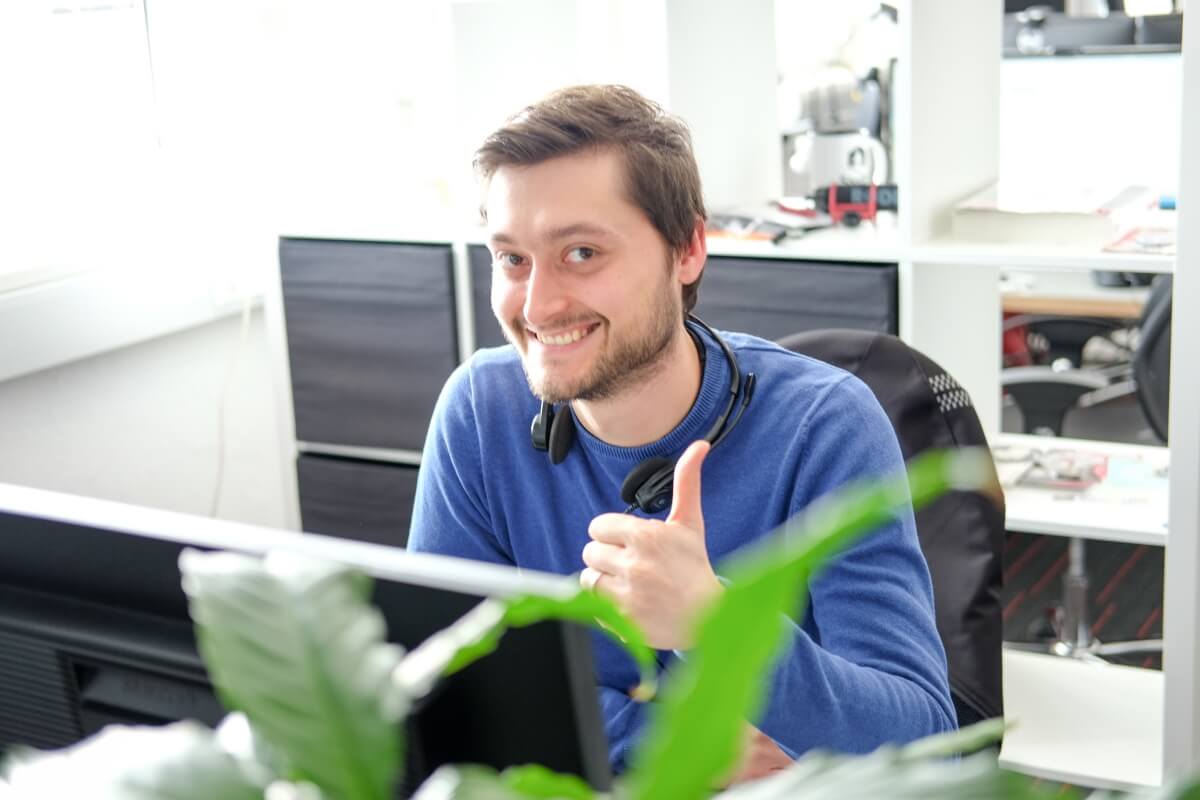 "It depends on my mood but there are patterns 😉 – most of the time I'm too lazy to search for playlists so I pick one of the TOP lists in Spotify (pop / rock). Lately, I start my days with "Top of the Morning" or "Stimmungsmacher". Fridays are reserved for new music titles with the goal to discover something new I like. I always keep one Google Doc open in my "pinned tabs" and write in titles that I like. They will end up in my car before my trip to Croatia.
When I really need to focus, I switch to classical music (piano and violin) and when I want to boost my mood, I choose rock or some bands I like (Maroon 5, etc.). Most of my working time headphones are on my head. I do not care about the type, they just have to be comfortable. Also, as we have an "open office", it is a great benefit to put headphones on and tune up the volume."