It has been announced that YouTube gets another new layout and as always, YouTube offers a feedback button on the bottom right corner to collect textual and visual feedback from their visitors, which is an extremely good idea.
YouTube's feedback system on the test bed
Clicking on the YouTube feedback button displays a text-box and you will be asked to describe your feedback in your own words. After that you can highlight important areas in your browser and blackout private information: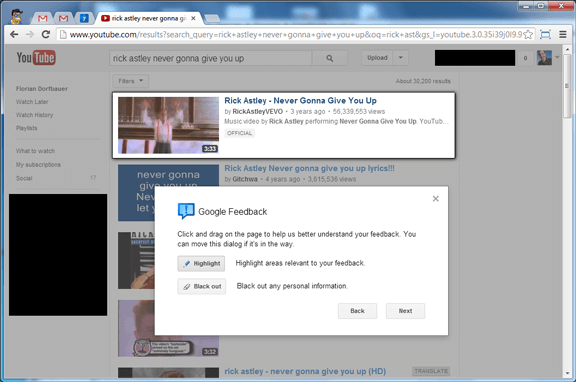 After that you get a summary and a preview of your feedback including the attached screenshot, which looks like the image below – obviously all images are missing.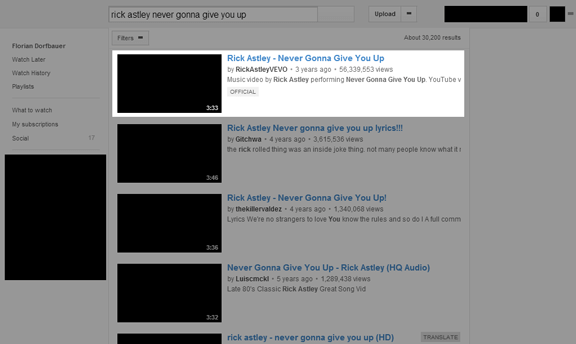 Same game, now with Usersnap
We wanted to know if we could beat this and mocked up the same situation with Usersnap. Below there is again a screenshot taken during the feedback process: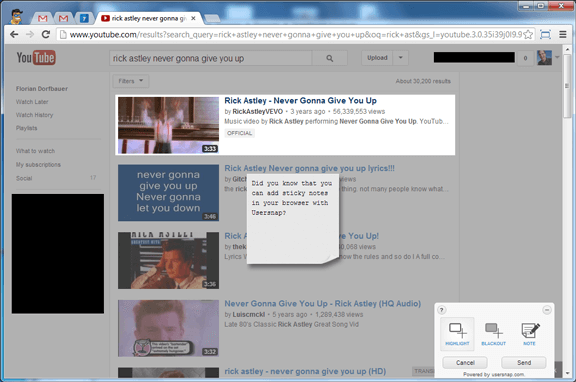 And here is the result from Usersnap: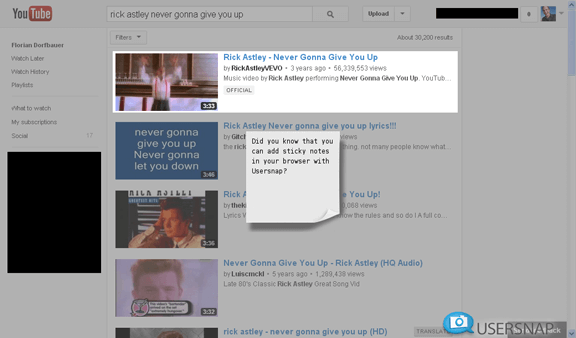 Ready for your own test ride?
Usersnap works on all major browsers and can be easily installed on your own website – give it a try! It integrates well with a range of third party applications and can be configured extensively.
If you have any questions, leave a comment – we're happy to hear your thoughts.