Your choice of web host is vital to your success online. A poor web host can impact your bottom line by slowing your website, causing frequent downtime, and overall contributing to a poor customer experience.
Jumping in with the first host you find can prove to be a huge mistake. Here are six other mistakes to avoid when choosing a web host.

Mistake #1: Choosing a Free Host
While free hosting sounds great for your wallet, it's only going to cause issues in the long-run. Some problems you may encounter include:
Your host may place unsolicited 3rd party advertisements on your site.
You may experience slow loading speeds.
You may not be able to scale your website as your business grows.
You may not be able to run certain scripts.
You may take a hit in search engine optimization.
Take the example of WordPress.com. Though WordPress is a strong blog-building platform, the free hosting option limits the WordPress software, and they reserve the right to place ads on your site.
Long story short, you will sacrifice control over your site and won't end up with the quality service you were looking for if you choose a free web host.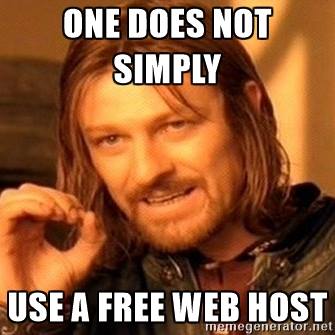 Mistake #2: Not Reading Hosting Reviews
It's easy to find a hosting package that sounds perfect for you without doing much research. But is that package all it's cracked up to be? To get the best idea of which company will give you the best bang for your buck, read web hosting reviews. Keep an eye out for:
Customer service complaints
Issues with downtime or slow loading speeds
Complaints about security problems
If all you find is raving reviews, that's not a good sign, either. It could mean that the hosting company has paid to fill the Internet with positive reviews. A good place to start is to read reviews from technical writers who have first-hand experience testing out various hosting companies and website builders.
Mistake #3: Not Researching Restrictions
If a hosting package sounds too good to be true, it probably is. That's not to say that the company is lying to you; it may just be that it sounds great on the surface but there's more information in the fine print.
For example, they might say you get "unlimited" bandwidth. When you dig deeper, you'll find that "unlimited" actually comes with some limiting factors. For example, as you begin to approach a certain bandwidth limit, the company may start to throttle you and slow your site.
Other restrictions to watch out for include:
No installation of your own software
No SSH
No multiple POP accounts
You won't usually find these restrictions explicitly stated, so you may have to do some digging on their site or call and talk to a representative for more information.
Mistake #4: Not Testing Out Customer Service
Throughout the life of your website, there's a good chance you'll end up talking to your host's customer service for one issue or another. A poor customer service department means you may be left struggling through your problems on your own.
Although they may advertise 24/7 support, that may not actually be the case. Before signing up with a host, test out their customer service. Come up with a list of questions about their company that aren't answered on their website. Then, test out each contact option—email, phone, live chat, etc.—by sending in one of your questions.
Of course, if you're a new customer, there's a good chance they'll respond quickly in hopes of getting you to sign up.
Therefore, it's a good idea to take your search a step further to see if they're actually as good as they say they are. Here are some ideas:
Going back to mistake #2, make sure you're reading reviews and listening to what people say about the company's customer support
Email a few of their current clients to get an idea of their opinions on working with the company
Look through the support message board to see how long it takes for the company to respond and how kindly they respond to users' questions
Mistake #5: Choosing a Host with No Refund Guarantee
Even after reading through reviews or testing out a company's customer service, there's no guarantee they'll be the host for you.
Choosing a host with a refund policy means that if you change your mind about your host, you won't have to throw all your money away. It also provides a sense of security if your site grows and you need to switch to a host who can accommodate your needs.
Be sure to read through the refund policy thoroughly so you understand the terms and conditions. For example, some hosts might only offer a refund after a certain amount of time. Others will only offer a pro-rated refund instead of the whole cost of the package.
Mistake #6: Choosing the Wrong Hosting Package
Once you have a host in mind, a common mistake is choosing the wrong web hosting package. The cheapest shared hosting plans are for small sites that are just starting out. It may be better to start with a better package to begin with if your business already has a following or if you expect your traffic to grow quickly.
It's not just the size of your site that matters, though. It's also important to pay attention to the features offered with your hosting package. For example, the cheapest package might not offer email support, an SSL certificate, domain privacy, or a myriad of other features that your business website may need.
On the flip side, there's no need to go with a dedicated hosting package and purchase all the extra add-ons if you're running a small personal blog.
Be conscious of what features you need before you choose a hosting package. Luckily, most hosts make it easy to upgrade your account as your site grows.
Avoiding these six mistakes will make your search for the perfect host much easier. Start by thoroughly researching potential hosts and comparing them to decide which one is right for you.
About the author: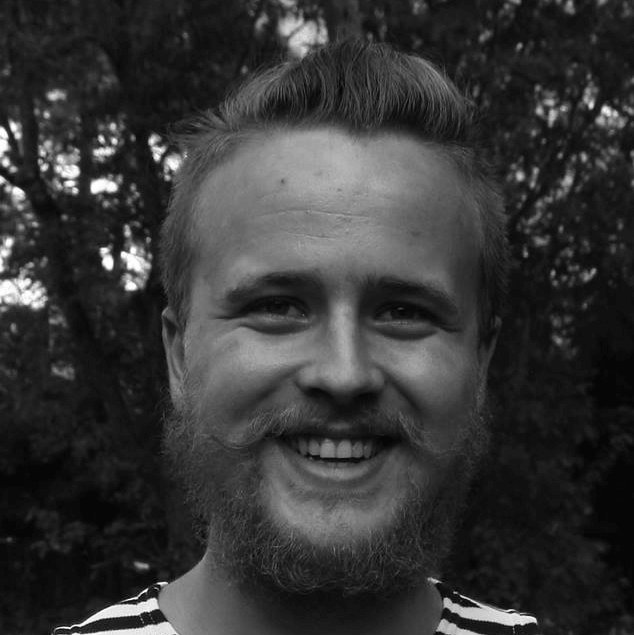 Robert is web developer and designer who helps small businesses and non-profit organizations to build better websites. If you need his opinion or help, you can reach him on Twitter.