We are excited to announce that Usersnap now supports 4k ultra high definition screens when it comes to capturing and displaying screenshots. This means if you are the proud owner of one of those shiny quad full HD displays, we can cope with your high resolution and we produce Retina* screen captures.
The Opportunity
Retina/HiDPI displays (and all future high resolution screens) are designed to reduce eyestrain and should lead to more reading. Usability expert Jakob Nielsen praised the Retina iPad's display for its more enjoyable user experience, highlighting the 'crispness' of typography. What does one do with the significant amount of more pixels per inch? Very little, looking at the benefits for an average consumer. For (web) designers however, it makes the difference between something looking good and it being absolutely pixel perfect.
What are we talking about here? The Retina iPad features 264 pixels per inch (the first two iPads were 132 PPI). Apple's best-selling laptop, the 13-inch Macbook Air, is 128 PPI. The standard 15-inch Macbook Pro is 110 PPI, and the 27-inch iMac is 109 PPI. The new 15-inch Retina MacBook Pro is 220 PPI. Apple's iPhone 4 and iPhone 4S both have Retina displays with a device pixel ratio of 2. Google's Nexus One has a device pixel ratio of 1.5 and the Galaxy Nexus and Galaxy Note both have device pixel ratios of 2.
Retina presents a new challenge for desktop web development: the device pixel ratio, telling developers how much bigger than normal an image must be in order to take advantage of all the pixels the display has to offer. In the case of the newest MacBook Pro, that would mean 2 times as big. Its Retina display uses a 2×2 square of pixels to draw the same amount of content the previous model would draw with only one pixel. You do the math!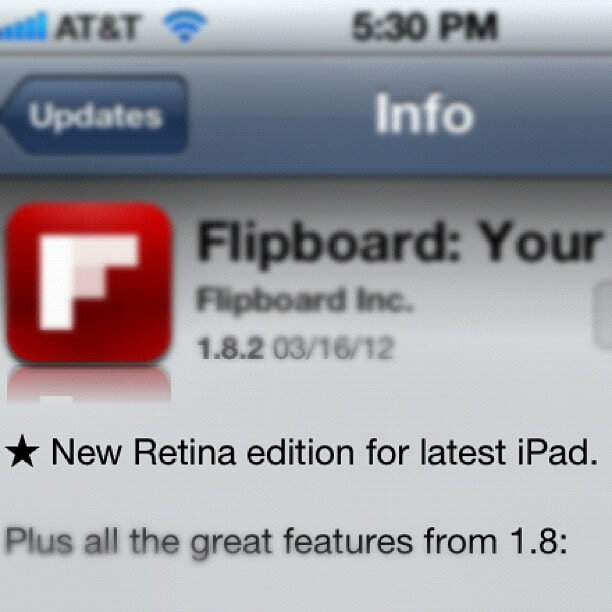 You can't deny all this extra resolution, to offer the best user experience to customers using retina screens, start gathering high resolution feedback today!
* Retina is an Apple trademark and not the technical term for the resolution. Other terms used are HiDPI and non-HiDPI. When referencing HiDPI 2 specifically then the term is Ultra HiDPI (which basically is Retina).