In the spirit of eating one's own dog food, I installed the Usersnap plugin for WordPress on my blog. Not only can I now send myself annotated screenshots of things I should really tackle when I'll work on my website next, creating a very visual to do list, but additionally my readers can highlight typos or widgetty stuff they'd like to see improved. And I can collect that feedback in one place, in a separate folder in my inbox. Which is great, because I used to receive feedback scattered all over the place. My mom would send me a direct message on Twitter, issuing me to 'mind my language', and grammar enthusiasts would directly mention me or reply to the post in question. Which doesn't look all that professional, and blocks discussions on the actual topic of the post.
All in all, Usersnap made my life as a blogger easier. Let me walk you trough the – dead easy – set up. I downloaded the plugin and uploaded it to my ftp-server. You could also just download it directly in the WordPress Plugin environment, I just like to have a copy of everything I use in a folder on my computer.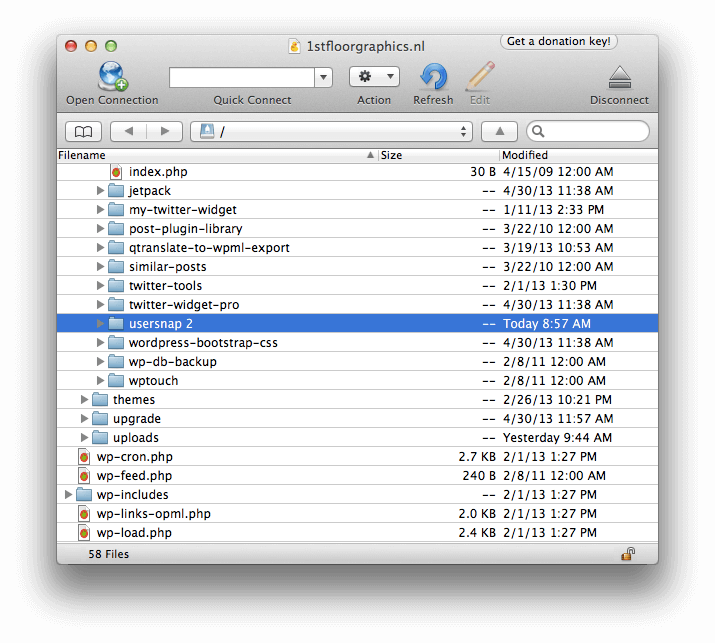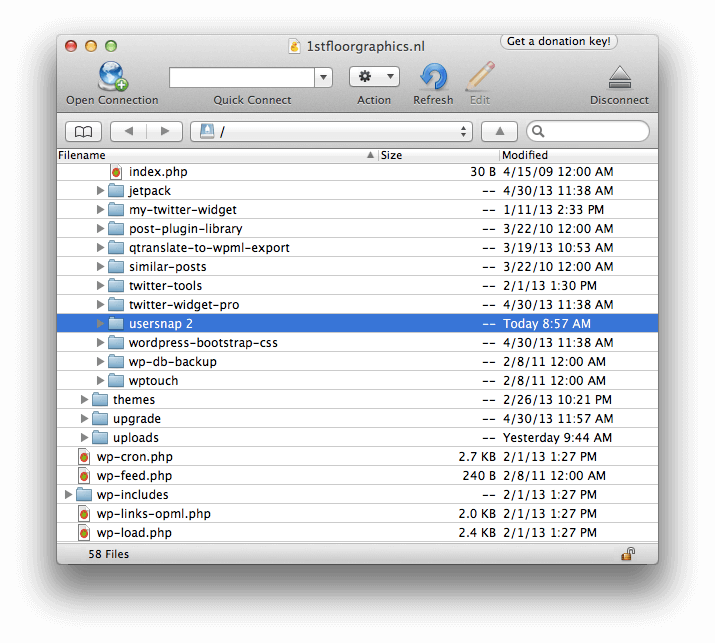 Then I activated the plugin in the plugins directory of my blog.