As a blogger, I love to recommend things I find interesting and my experiences. And wow, installing Usersnap's plugin for WordPress on my blog has been a game changer.
Not only can I now send myself annotated screenshots of things I should really tackle when I'll work on my website next, creating a very visual to do list.
But additionally my readers can highlight typos or widgetty stuff they'd like to see improved. And I can collect that feedback in one place, in a separate folder in my inbox. Which is great, because I used to receive feedback scattered all over the place. My mom would send me a direct message on Twitter, issuing me to 'mind my language', and grammar enthusiasts would directly mention me or reply to the post in question. Which doesn't look all that professional, and blocks discussions on the actual topic of the post.
All in all, Usersnap made my life as a blogger easier. Let me walk you through the – dead easy – set up. I downloaded the plugin and uploaded it to my ftp-server. You could also just download it directly in the WordPress Plugin environment, I just like to have a copy of everything I use in a folder on my computer.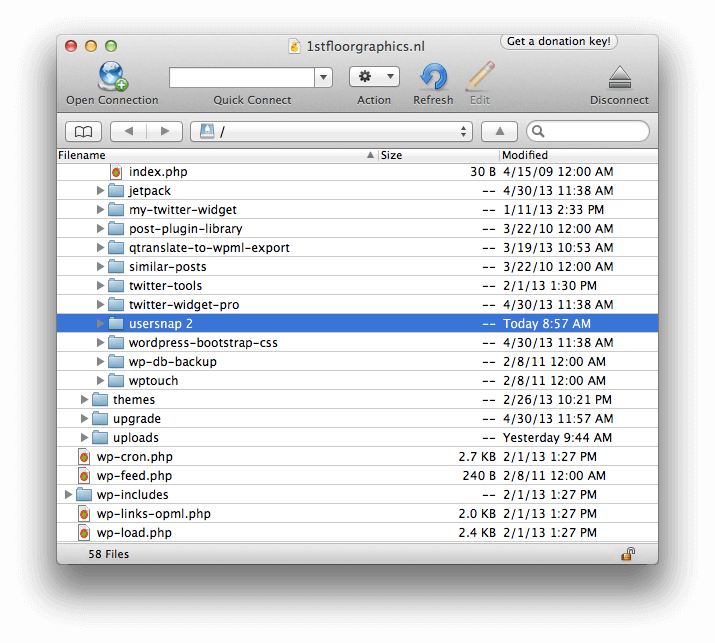 Then I activated the plugin in the plugins directory of my blog.
The Usersnap plugin will show up in the vertical toolbar on the left: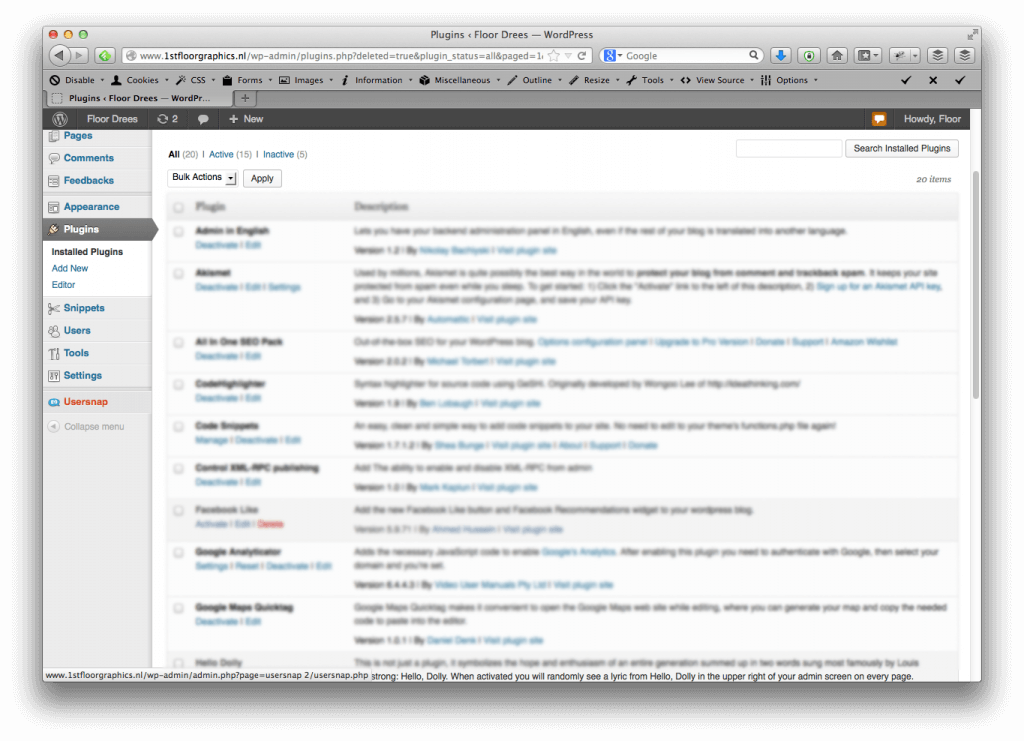 Next you'll have to fill in you API key, which you'll find in Usersnap's project settings. You can try out Usersnap for free up to 15 days. After you defined where you'd like the feedback button to show up on your page, and you're ready to go!
Note the pretty feedback button on my website, I love it.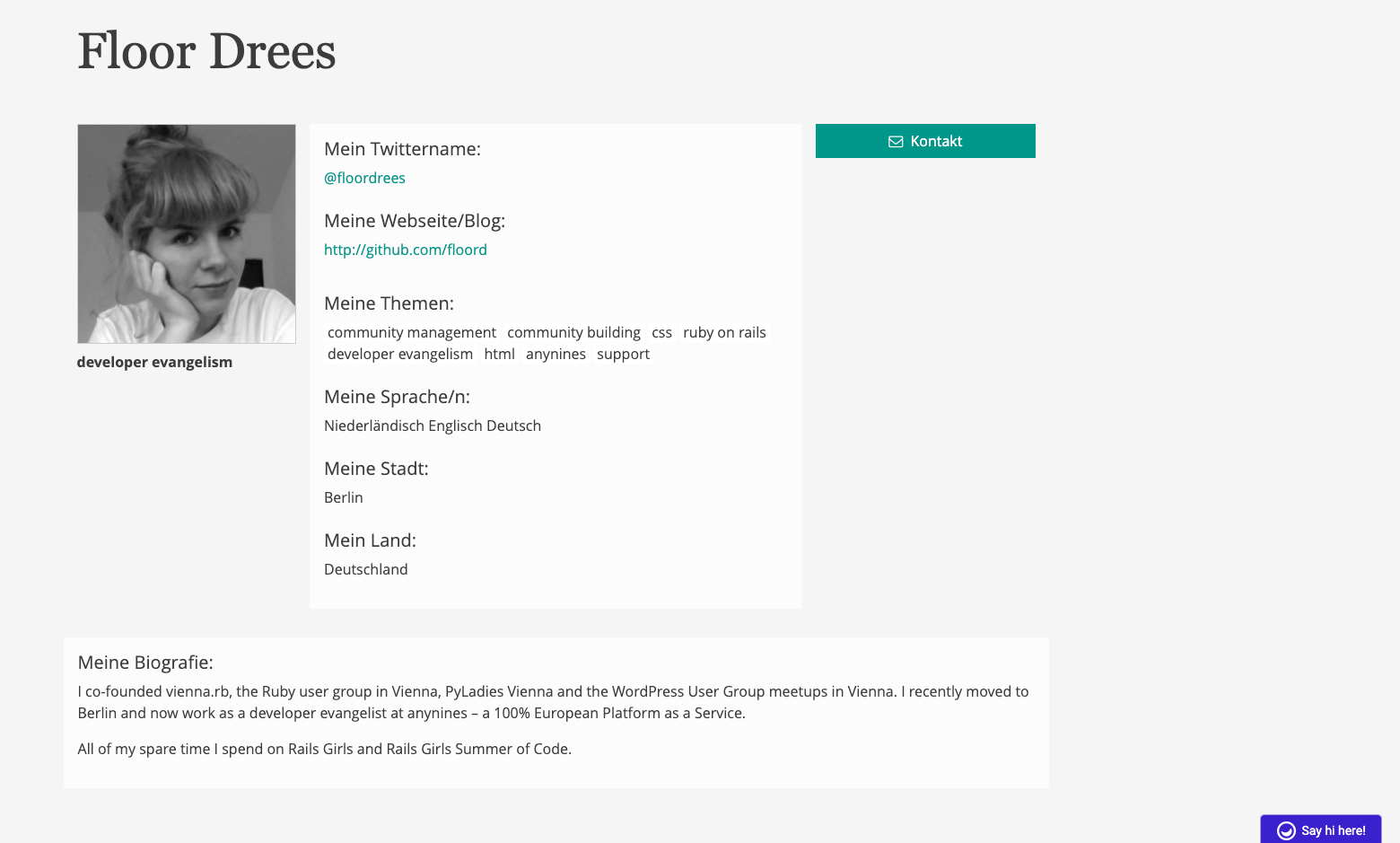 I can now put notes on my pages. And arrows. And highlight elements. The best part: everyone can. Which is great, because four eyes see more than two, right?!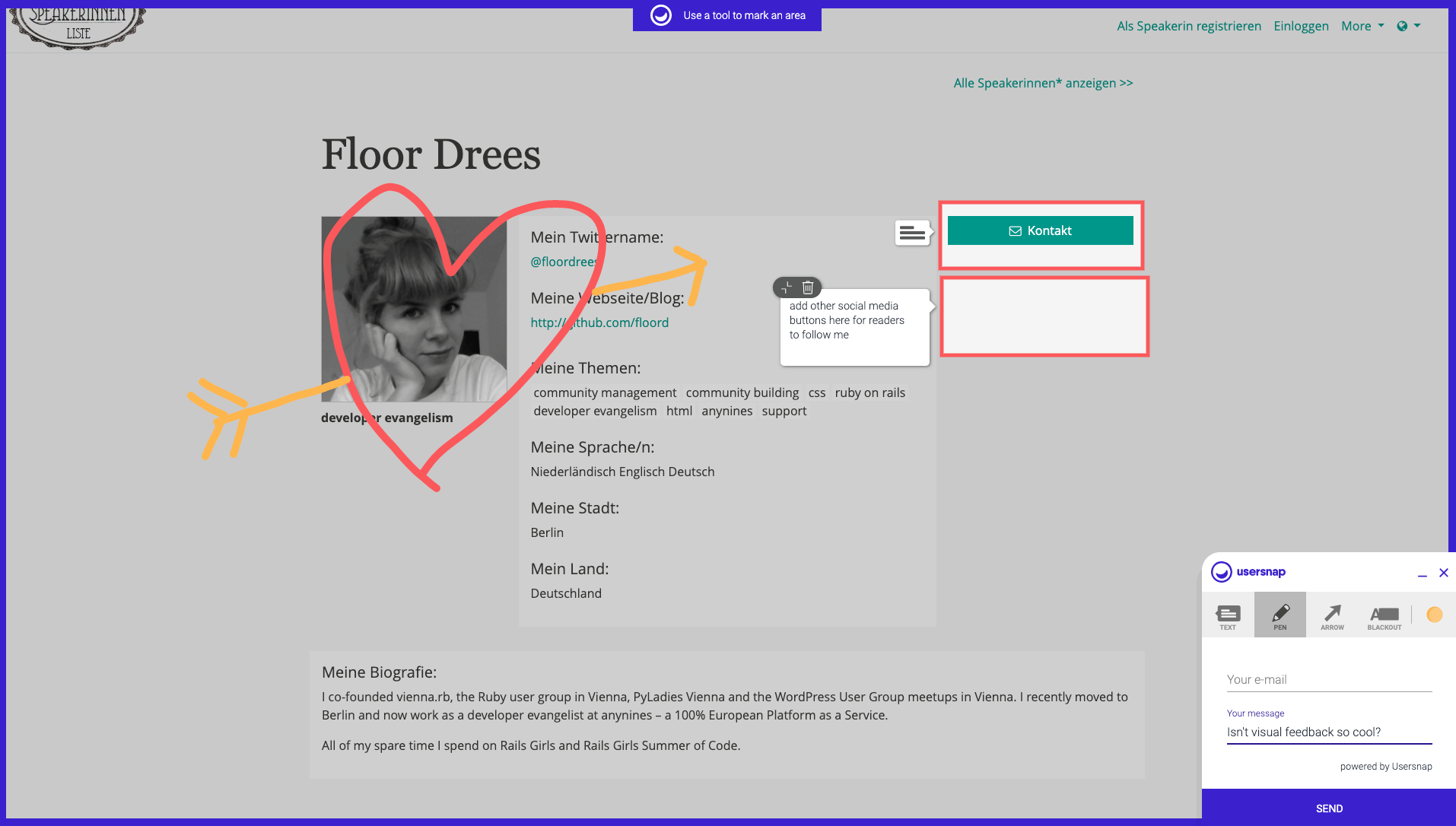 The sender's email address is attached so I can follow up with him or her. Plus: it tells me what browser and what operating system the person was using when they came across a picture not displaying, or a typo. And I will also get sent an email to notify me of the new feedback!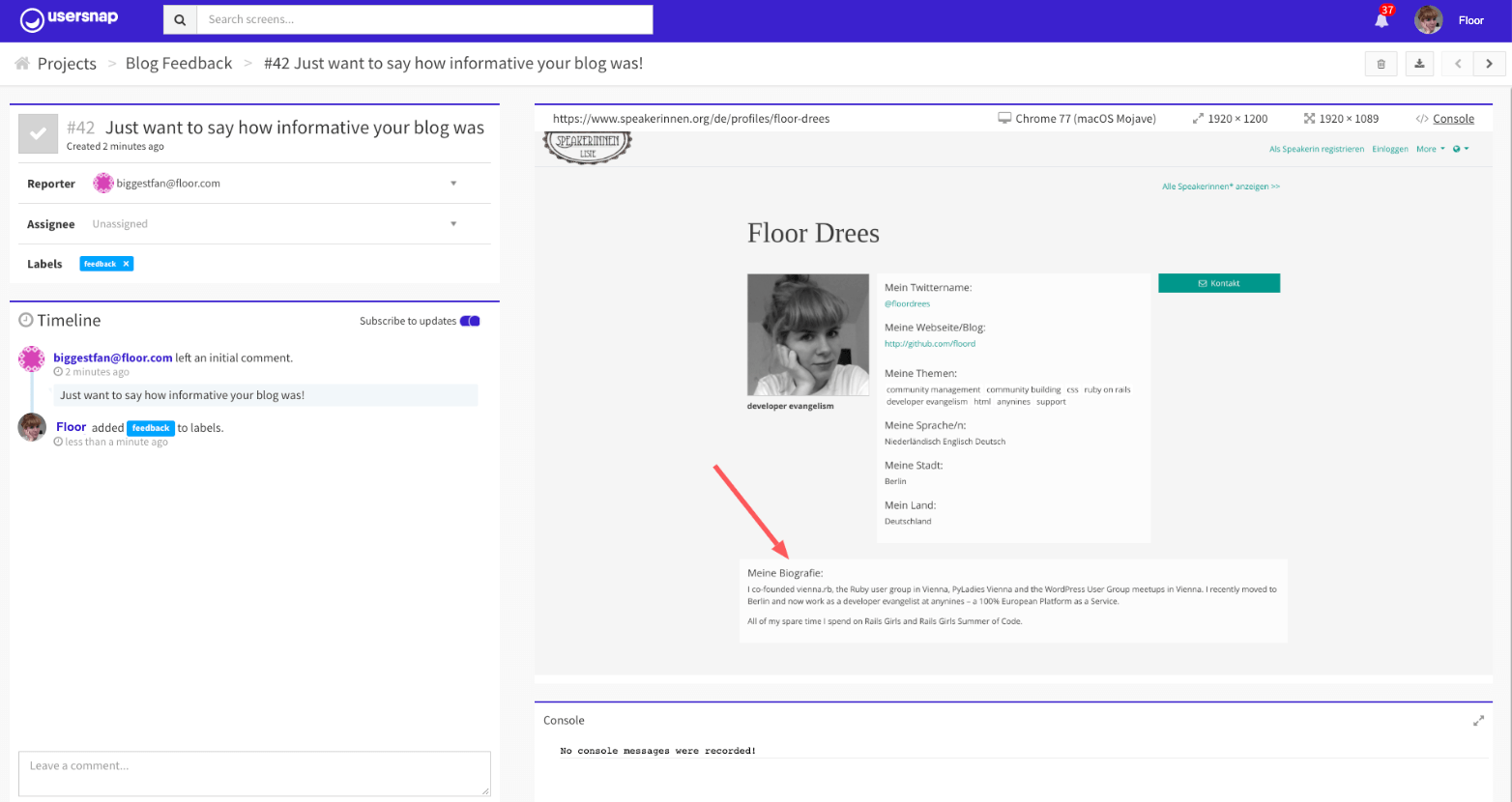 I'm looking forward to receiving feedback from my users and optimize my blog with their help. Care to check it out, in 'the wild'? Go to floordrees.nl and hit that feedback button!
Get Usersnap for WordPress today!
I am just a small blogger and I already get so much benefits out of Usersnap. If you're a big website, maintaining issues and engaging with readers must be even more important.
Try out Usersnap for free yourself or with your team now. The plugin would look like this: