The last few weeks we've been working on a redesign of our website, rethinking copy and opting for a cleaner design (inspired by Andrew Chen's recent blog post). We killed a lot of darlings in the process, but happily so. We would love to hear your feedback on our new layout, but first, let me tell you about the driving force behind our redesign mission.
Meet Benedikt
Benedikt Reiter is the newest addition to the Usersnap team. He's a UI/UX-Designer / Frontend Developer with a lot of knowledge of actual programming as well as design. And he's a Photoshop black belt. Benedikt started developing web applications when he was 13, creating a "little Facebook, but much smaller and not that feature-full", with about 1500 active users. At 15 he had his first customer.
Always into design and user experience, Benedikt attended the HTL in Perg (Austria) and today he's about to start the Timebased and Interactive Media track at the University for Art and Industrial Design in Linz.
UX/UI and Responsive Web Design
In a quest to make usersnap.com's UI as much modern and intuitive as the product itself, Benedikt is responsible for keeping usersnap.com as simple as possible and that it encourages our customers to work with the product. He also made an effort to make usersnap.com accessible from every device. And most importantly, Benedikt wants to give our users a unique and remarkable CI.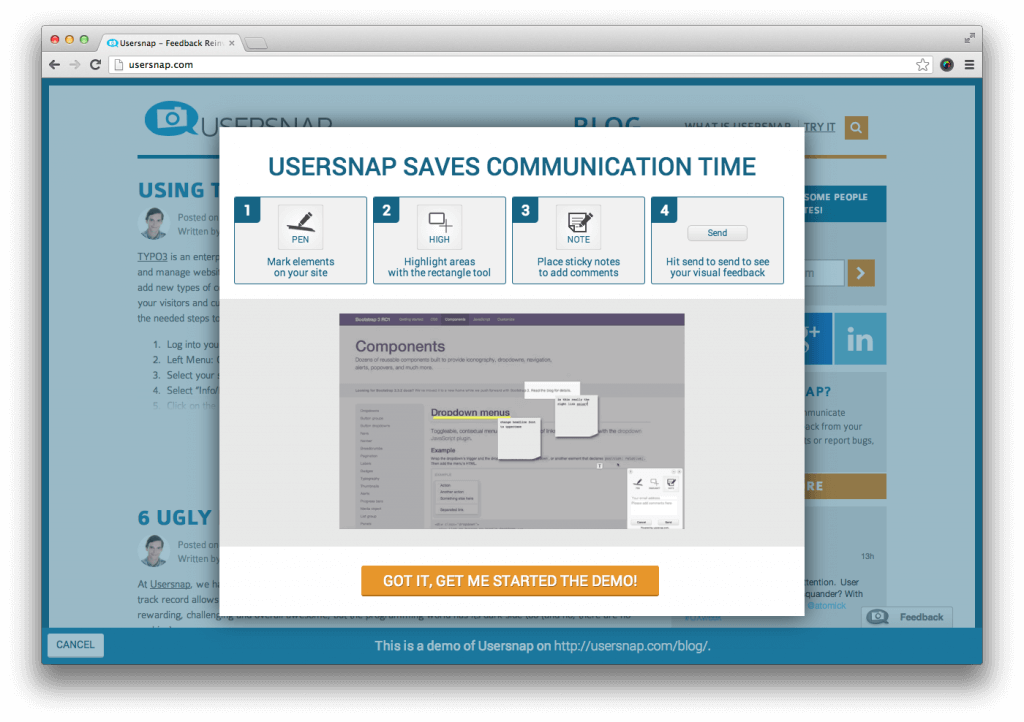 It goes without saying that we used Usersnap on the development environment to give feedback on Benedikt's design rounds. Plus: we would add suggestions and – of course – witty inside jokes. For a distributed team like ours, visual feedback is the solution as opposed to lengthy (and bullet point rich) emails or Skype calls. Having a drawing support your feedback, worked extremely well for Benedikt:
I might sound biased, but Usersnap is the best tool I've ever used for feedback in web development, I can recognize what the other person means in a matter of a second.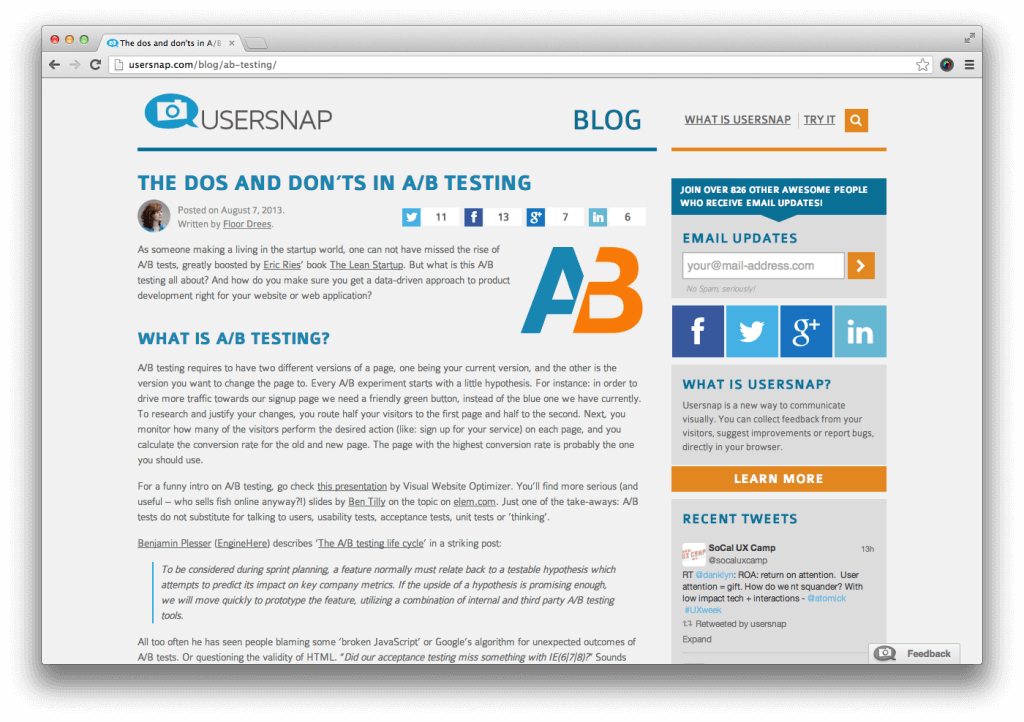 Would you like to try out Usersnap to collect feedback during your redesign process? We've got a 15-days free trial waiting for you!