When we started Usersnap we wanted to help people in Web Development and Design to focus on the more important stuff in life than handling endless Email support conversations. That's why we are starting a new series in our blog, called "Picture My Work". In this series we ask designers and web devs to give us a little sneak peak into their daily work routines, their values, their tools and what they like / dislike about their work.
This is the third post in this series and we asked Nikolaus Diemannsberger, a freelance designer that worked on automotive projects, apps and recently banking applications for his set of answers. Follow him on Twitter: @n1k0l0 or see more of his work.
1. Tell us about your work in 140 characters.
I am working in the overlapping fields of information architecture, interaction and user interface design and craft meaningful experiences.
2. What is good design for you personally?
Good design should be simple yet memorable. It should be from and for people.
3. What type of designer are you: perfectionist (obsessed with detail, careful, hard working), magician (based on intuition, that needs a lot of experience, makes it look simple), inspired (using what you see around in the world, combining and curating), other?
Depends on the day and my spirit, but all applies.
4. How do you approach working with a client on the design / creation process?
Open-minded, honest and transparent. The first thing I do I call problem finding: asking what they think is the problem. Rather often the real troubles emerge after a workshop with stakeholders on the topic. Then we do straight talking!
5. What is your biggest annoyance?
Distraction
6. What is your best moment / biggest success?
When my ideas inspire others to tackle a common problem.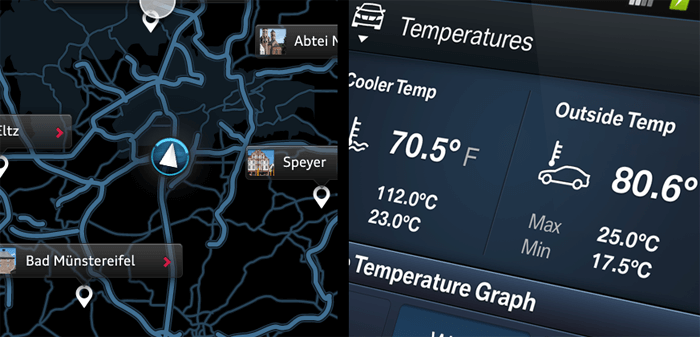 7. How old would you like to become and why?
Old enough
8. How strong is your self critique? Do you believe it?
Unfortunately definitive design critique is not very accepted in UX (and I don´t mean bootlicking on Dribbble). But if you want to learn it is essential.
9. Which person that already died would you like to meet for one more time?
My professor at art university
10. Which project are you currently working on? What files are open in Photoshop?
moosify, an app that matches soundmates. I don´t use Photoshop much.
11. What is your favorite tool for work?
Omnigraffle

12. What design trend do you think will fade soon?
Flat design
13. If you weren't doing what you do right now, what would you be doing?
Make furniture again
14. How do you handle the feedback process with your clients in general?
Phone, email, face-to-face talk
15. What would you like to know from other designers?
Where they get their knowledge and inspiration from other than the design field
Many thanks to Nikolaus for his focused answers!
If you are a designer / web developer and want to give us a little peak into your world, write to hello@usersnap.com or ping us at @usersnap.
This article was brought to you by Usersnap – a visual bug tracking and screenshot tool for every web project.