When we started Usersnap we wanted to help people in Web Development and Design to focus on the more important stuff in life than handling endless Email support conversations. That's why we are starting a new series in our blog, called "Picture My Work". In this series we ask designers and web devs to give us a little sneak peak into their daily work routines, their values, their tools and what they like / dislike about their work.
This is the third post in this series and we asked Markus Schmeiduch, who founded Flying, an app that brings back the glamour of the Pan Am era, for his set of answers. Follow him on Twitter: @smeidu or see his website.
1. Tell us about your work in 140 characters.
I design all things interactive and craft digital products & services. Maker of @TheFlyingApp, @Orbitalism, @KiezExplorer. #CIID alumni.
2. What is good design for you personally?
Design that feels "just right".
3. What type of designer are you: perfectionist (obsessed with detail, careful, hard working), magician (based on intuition, that needs a lot of experience, makes it look simple), inspired (using what you see around in the world, combining and curating), other?
Well, a bit of all three would be perfect, but I would categorize myself more in the last two.
4. How do you approach working with a client on the design / creation process?
I think the classic client/agency concept is broken. Co-Creation, Design-thinking are buzz-words, but the right direction. I ask for as much involvement as possible.
5. What is your biggest annoyance?
A "can't do, everything is bad anyway" mentality.
6. What is your best moment / biggest success?
You can check my 15kb-of-Fame. But the best moments are when you can share success with good people around you.
7. How old would like to become and why?
Actually as old as possible, because I am just super curious how the World will change, and being an old grandpa and looking back… Exciting!
8. How strong is your self critique? Do you believe it?
Oh ya .. self critique. I am harsh with myself and with fulfilling my own standards. It's hard to let go, but It's definitely a strong driver.
9. Which person that already died would like to meet for one more time?
regarding the design field, I would be thrilled to meet (and work) with Charles & Ray Eames
10. Which project are you currently working on? What files are open in Photoshop?
With Flying we are now in the process of "ReWork" and optimizing things based on the feedback from our users. It's is very exciting to open up again the PSD files from last year.
Also my side-projects BlindMaps & Orbitalism are something I spend some time on.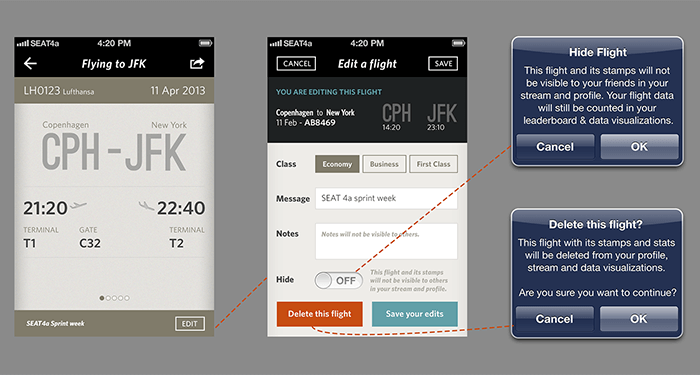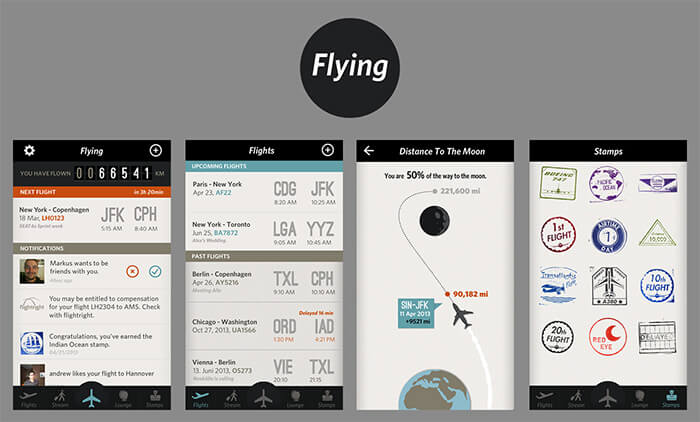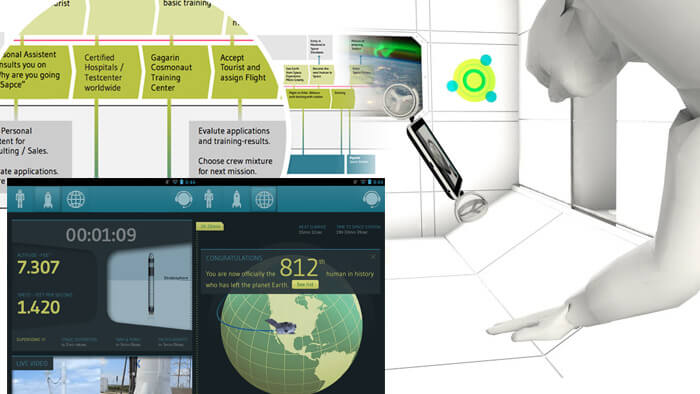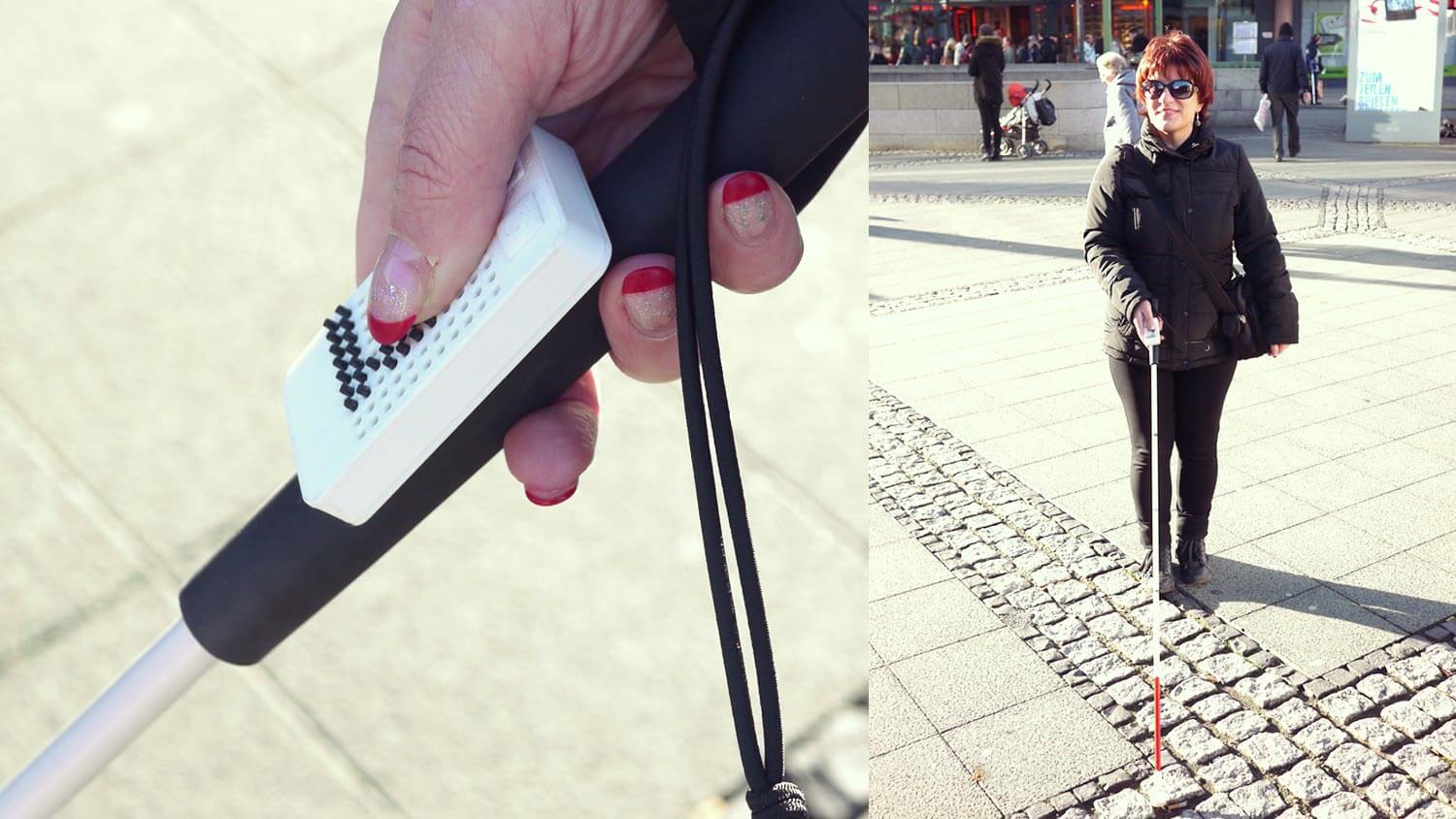 11. What is your favorite tool for work?
Still Photoshop, but as interfaces are becoming more time-based and are not so static anymore, I am not sure if it's still the right tool. I want to try out new little helper like Origami, also I am a big fan of "build, test, repeat"… one rough prototype together with direct feedback is better then explaining a thousand static screendesigns.
Interesting on that note: When you think about it, a very big portion of all screen-based design-work we see (websites, application-interfaces, operatingsystem-interfaces,..) were designed using Adobe Photoshop since decades. So of course all these work is happening within the boundaries of that tool and as with a lot of professions, I think the highest point you can achieve in your field is when you start building your own tools to expand the existing boundaries and to offer new opportunities for the next generation.
Also writing becomes more important to me, as Interface-copywriting is a profession for itself. I use iA Writer a lot.
12. What design trend do you think will fade soon?
In contrary I think the flat-design trend is going to stick for a while.
13. If you weren't doing what you do right now, what would you be doing?
I always was and will be excited about technology and how it changes the way we life. If I was born 50 years earlier I would probably be involved in the car or telecommunication industry. 50years later I would probably be involved in the Space-Industry.
14. How do you handle the feedback process with your clients in general?
Email, Skype, face-to-face, …
15. What would you like to know from other designers?
"Why" instead of "How" they do things.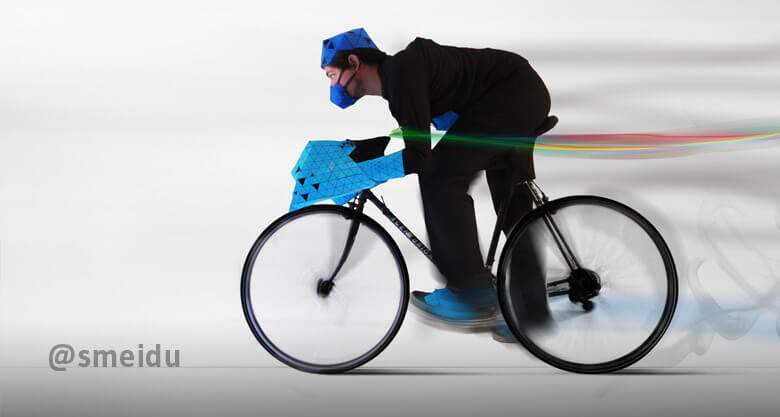 Thanks Markus!
If you are a designer / web developer and want to give us a little peak into your world, write to hello@usersnap.com or ping us at @usersnap.
This article was brought to you by Usersnap – a visual bug tracking and screenshot tool for every web project.