For our 'pro' account holders – check our pricing plans –  we offer a Google Analytics integration, so you can actually see how your users and customers use the Feedback button, and customize it to their needs.
Using your existing Google Analytics installation, we can show you exact metrics on which of the 5 tools (highlight, black out, post-it, pen tool, arrow) are used most and what your users click on, while the feedback menu is open.
A user clicks on the button, changes tools, or cancels his feedback session, all these events are sent to Google Analytics: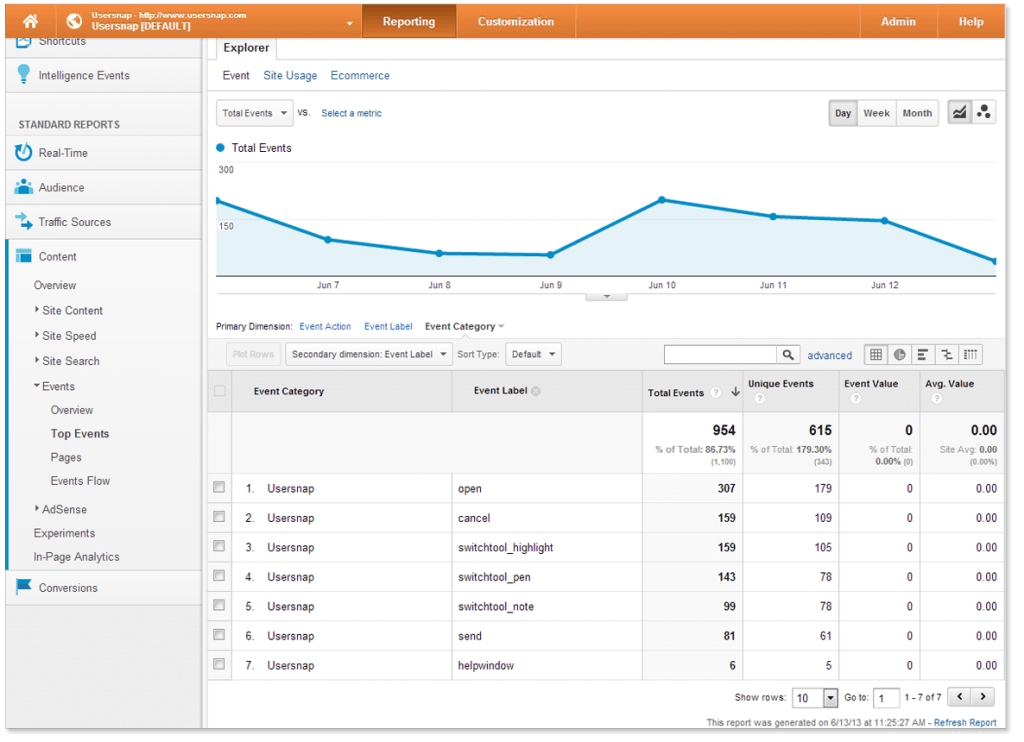 Iterate and find the feedback flow your users are most comfortable with!
We invite you to try out our service for free. Sign up for our 15-days trial program!