W
hen we started Usersnap we wanted to help people in Web Development and Design to focus on the more important stuff in life than handling endless Email support conversations. That's why we are starting a new series in our blog, called 
"Picture My Work"
. In this series we ask designers and web devs to give us a little sneak peak into their daily work routines, their values, their tools and what they like / dislike about their work.
I'm a designer turned product manager working at Buffer, writing on my blog and shooting pixels on Dribbble. I'm always trying to learn.
2. What is good design for you personally?
I think that if we're talking about design as a whole – software, hardware, etc – anything that a person can understand immediately is something that likely encompasses good design. No instructions needed, no tutorials or tooltips.

3. What type of designer are you: perfectionist (obsessed with detail, careful, hard working), magician (based on intuition, that needs a lot of experience, makes it look simple), inspired (using what you see around in the world, combining and curating), other?
I'm always trying to learn and expand my horizons. I try to find beauty in the real world and in the pixels on the web. I love finding designers who embody a style totally their own, one which forgoes trends and is simply well-designed.

4. How do you approach working with a client on the design / creation process?
I try to have a goal in mind with each of my designs. What do I want a user to do? How do I want a user to feel using this tool/feature? Putting myself in that mindset helps me to forgo some of the visual fluff that can too-easily creep into my work.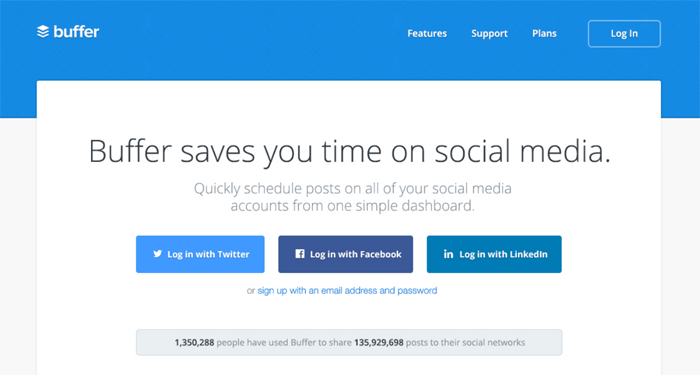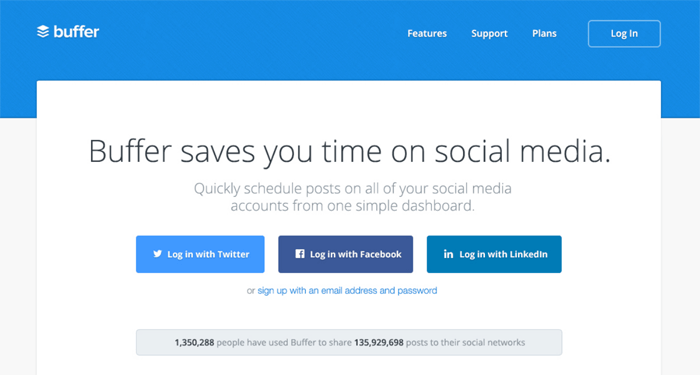 5. What is your biggest annoyance?
Having a vision in my head and I just can't get the pixels to work with me. Sometime this just means turning off the computer and taking a long walk to clear my head.

6. What is your best moment / biggest success?
Still to come, I've got a long way to go.

7. How old would you like to become and why?
Old enough to have left a mark on the world and the people who are important to me.

8. How strong is your self critique? Do you believe it?
Designers are their own toughest critic, and that's what drives many of us forward. It's good to keep a level head and understand that there's always more to learn and more room to improve in your workflow and in the design itself.

9. Which person that already died would you like to meet for one more time?
—
I've been working with
Andy Yates
on a redesigned iOS app for
Buffer
 with an updated design to fit in on iOS7. We're hoping to have this one live in the next month, pending our upcoming bug hunts.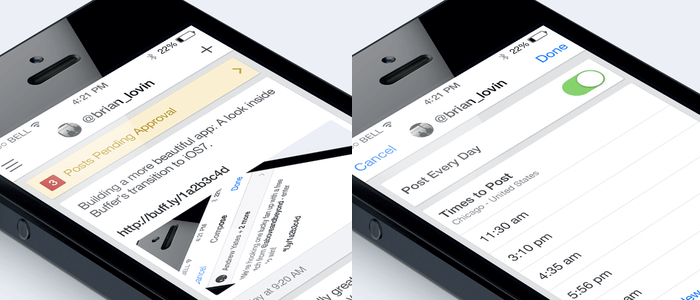 Right now I have a couple exploration documents open for some improvements to the Buffer landing page and pricing pages. No screenshots at the moment, but I'll be sharing more on
Dribbble
in the next few weeks.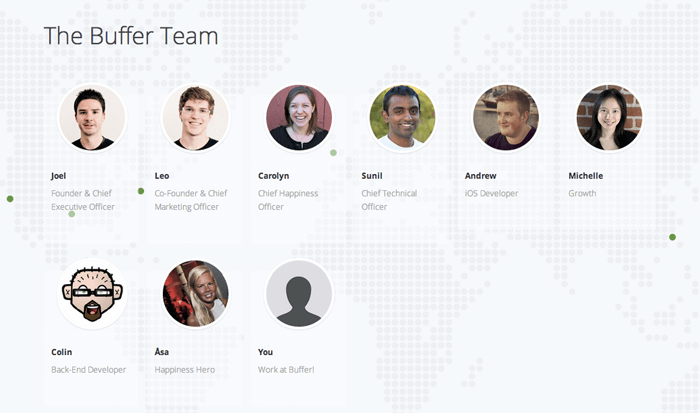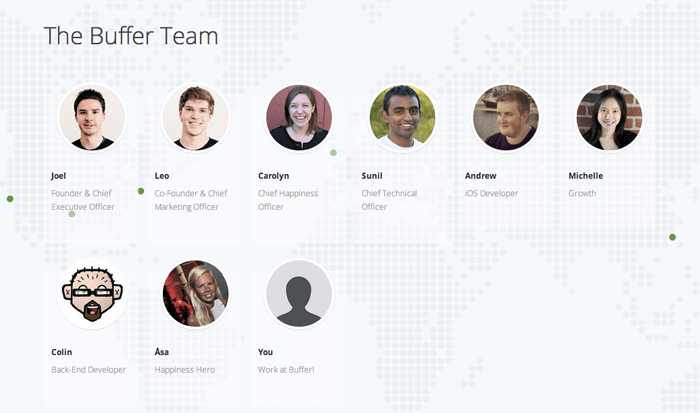 11. What is your favorite tool for work?

Pen + Moleskine for sketching

Photoshop for pixels

Sublime for coding and prototyping

12. What design trend do you think will fade soon?

Unsolicited redesigns.


13. If you weren't doing what you do right now, what would you be doing?

I've been designing and developing for my entire adult life – I'm not sure what else I'd be doing if design didn't fit into the picture somewhere.

14. How do you handle the feedback process with your clients in general?

I try to remember that my solution is not always the best solution. There's always more to learn, more perspectives to consider and ideas to digest. My team knows that I don't attach my ego to my work, and they are always amazing about pointing out where my design is weaker and needs rethinking.


15. What would you like to know from other designers?

I love learning about different tools that designers are using in their workflow. Following people on Twitter has helped open my eyes to some really cool writing and tools that have stuck with me over time.

Thanks Brian!

If you are a designer / web developer and want to give us a little peak into your world, write to hello@usersnap.com or ping us at @usersnap.

This article was brought to you by Usersnap – a visual bug tracking and screenshot tool for every web project.

When we started Usersnap we wanted to help people in Web Development and Design to focus on the more important stuff in life than handling endless Email support conversations. That's why we are starting a new series in our blog, called "Picture My Work". In this series we ask designers and web devs to give us a little sneak peak into their daily work routines, their values, their tools and what they like / dislike about their work.

This is the third post in this series and we asked Markus Schmeiduch, who founded Flying, an app that brings back the glamour of the Pan Am era, for his set of answers. Follow him on Twitter: @smeidu or see his website.

1. Tell us about your work in 140 characters.
I design all things interactive and craft digital products & services. Maker of @TheFlyingApp, @Orbitalism, @KiezExplorer. #CIID alumni.

Subscribe NL -->